One of four jails set to be built in order to close the infamous Rikers Island Prison Complex is facing opposition from locals, some of whom are pointing to a study by an NYU center that found construction would cause serious health hazards for older Chinatown residents.
NYU's Center for the Study of Asian American Health provided testimony in July that if the city begins construction on the 45 to 50 story jail planned for 125 White St., it will increase the risk of older community members experiencing falls, serious long-term illnesses and even death.
"A lot of the standards in place are for the regular population and older adults are particularly vulnerable and the current standards don't really protect them," NYU CSAAH Program Manager Yi-Ling Tan told WSN.
The center conducted the study at the request of members of the Chinatown Core Block Association. A low-income senior center, Chung Pak, shares a wall with the site of the would-be jail, with the Charles B. Wang Health Center for low-income individuals and a daycare center also nearby.
The construction site would increase exposure to particulate matter, which has been found to increase the chance of older adults getting lung cancer, cardiovascular disease and serious respiratory issues.
"In summary, increases in exposure of the elderly to elevated levels of PM from construction sites, even short-term, can not only worsen co-morbidities, including cardiovascular and respiratory disease, but also result in hospitalizations, acute disease episodes, and/or death," the testimony reads.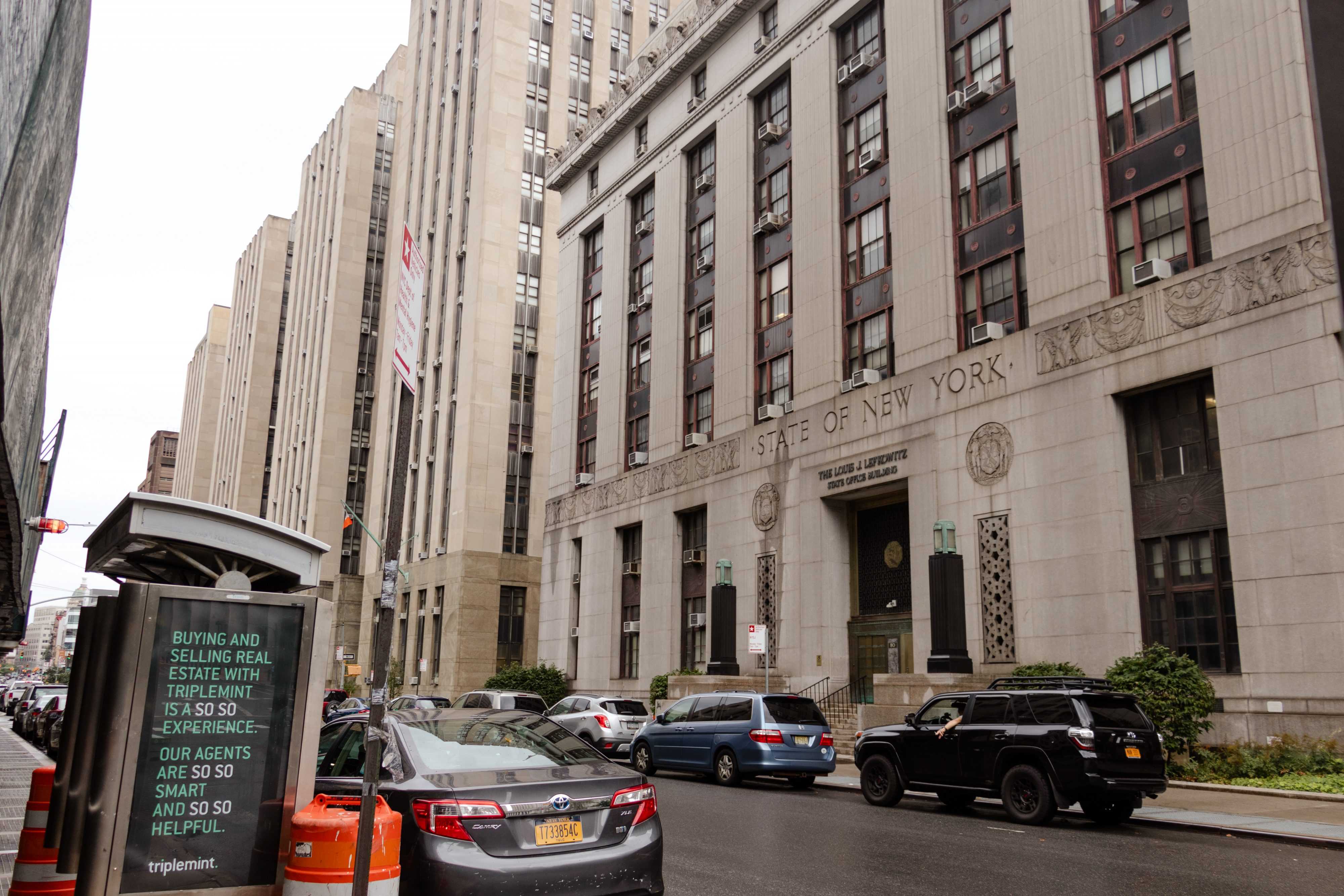 According to Tan, an increased likeliness of relocation for elder citizens puts them at major health risks, too.
"[When moved older residents] suffer from relocation stress syndrome," Tan said. "Studies have shown when older adults lose their autonomy they do go into cognitive decline and this may lead to death as well"
Jan Lee, one of the founders of a Chinatown community organization created to share information about the proposed jail plan called Neighbors United Below Canal, co-wrote an op-ed in the Gotham Gazette using the study and testimony of the CSAAH to argue that constructing the jail would cause a health crisis.
This is one of the concerns Lee and NUBC have about Mayor Bill de Blasio's 10-year plan to close Rikers Island, presented in 2017, by building new jails in Brooklyn, Queens, Manhattan and the Bronx.
In an unprecedented move, the mayor decided to have all four sites undergo the Uniform Land Use Review Procedure, together rather than separately. Lee and others have argued that this is the result of the city rushing a process that needs more time, consideration and community input.
There was a public hearing for locals to raise concerns regarding the Chinatown jail when it was proposed to be built at 80 Center St. Since the site has been changed to 125 White St., however, there has only been one public meeting held by Manhattan Borough President Gale Brewer.
"It's full-steam ahead," Lee said. "This is what the city has decided. It sounds like the city has had its mind set on doing it this way."
Since the process has begun, all community boards in the affected areas have voted against the plans, as have all borough presidents but Brewer. However, none of those votes have been binding.
On Tuesday, the Department of City Planning's City Planning Commission will vote on the plan.
City Council will go to a vote next, requiring a simple majority, after a public hearing on all four jail plans on Thursday — which is also the first day of public school for many New York City students, something some say could discourage community input.
Lee and NUBC are strongly opposed to the proposed jail and are of the position that to decrease incarceration rates, the city should invest in mental health, rehabilitation, career and other resources available to the public.
The council is reportedly reviewing the study and City Councilmember Margaret Chin, who represents Chinatown, is working to address issues raised in regard to the senior health center. With other councilmembers often deferring to their colleagues who represent the affected area, how Chin votes could have a significant effect on the council's vote, which will occur in October.
"Closing Rikers is imperative to helping our city move towards a more humane criminal justice system," City Council spokesperson Jennifer Fermino said in a statement to WSN. "Every day that it's open is a tragedy, and leads to more suffering. The ULURP process is just beginning, and we look forward to hearing and addressing community concerns."
Manhattan Borough President Gale Brewer, City Councilmember Margaret Chin and Mayor Bill de Blasio all did not respond to requests for comment by time of publication.
Correction, Sep. 3: A previous version of this article stated the NUBC requested the study by the NYU CSAAH. However, the Chinatown Core Block Association were the ones to do so. The article has been updated to reflect the correction and WSN regrets the error.
A version of this article appeared in the Tuesday, Sept. 3, 2019 print edition. Email Victor Porcelli at [email protected].