The NYU Bookstore's includEd program drew criticism on the Class of 2022 Facebook group last week after students suddenly received emails about additional charges made to their Bursar accounts for textbooks. includEd is an initiative started last semester that intends to deliver digital course materials at lower prices.
Students were under the impression that books purchased under this program would be included in tuition, due to a message on the Bookstore website. Many were confused when they later received emails detailing charges from both the spring and fall semesters.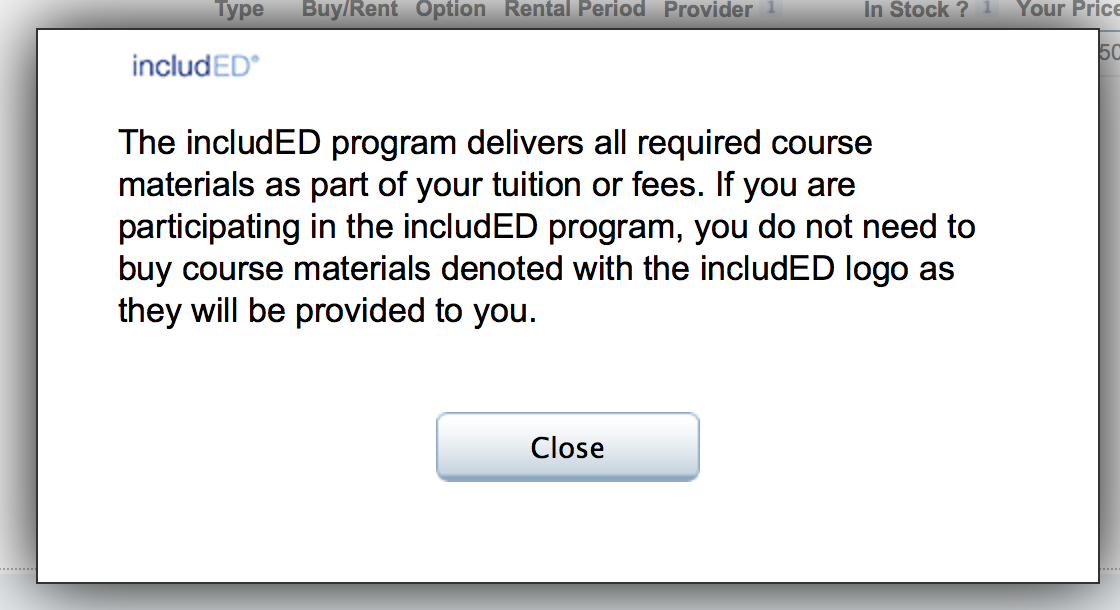 The message still appears on the Bookstore website when ordering a textbook that falls under includEd.
Students taking courses that are part of includEd are automatically enrolled in the program but have the ability to opt out by Thursday, March 7. Once a student opts out of the program, they cannot rejoin.
Gallatin first-year Helen Yu takes International Politics, one of the classes partnered with includEd. She was unaware the program existed until she saw an email about an upcoming Bursar charge.
"I received the e-book link from my professor and he told me that it was part of our tuition," Yu said. "I didn't know about the includEd program until I received the email that I would be charged in 24 hours."
Yu said she wishes she had been able to opt out earlier.
Assistant Vice President for Campus Services Owen Moore said that includED extended the opt-out deadline because of the lack of communication about leaving the program.
"Based on the feedback we've received from students, we've become aware that many of them did not receive or fully understand the message in [the] email," Moore said. "For that reason, we've extended the opt out deadline to March 7, 2019. All affected students received an email on March 6, informing them of this extension."
Chemistry Professor John Halpin partnered with includEd to decrease student costs.
"I signed up to be a part of the program because I believed it would save a great deal of money for the students," Halpin said. "The hardcover price for the textbook was $300 but the includEd price was $125."
Halpin appreciated that students could leave the program if they did not want to participate.
"The option to opt out sold it to me," Halpin said. "Of course, I wouldn't make students buy something they didn't want."
According to Moore, the university refunded students who paid two includEd fees for courses that continued from fall to spring. The university is also working with Follett to fix the miscommunications with the program.
Email Alexandria Johnson at [email protected]