On Sept. 9, Son Jung Wan turned the sixth floor of Spring Studios into a three-dimensional Henri Rousseau piece, painting the venue with her lush colors, floral designs and arboreal textures. Son's latest collection ranged from sleeveless gowns and sequin mini dresses to silk trousers and tulle open-collar shirts, immersing viewers in a surreal fashion jungle.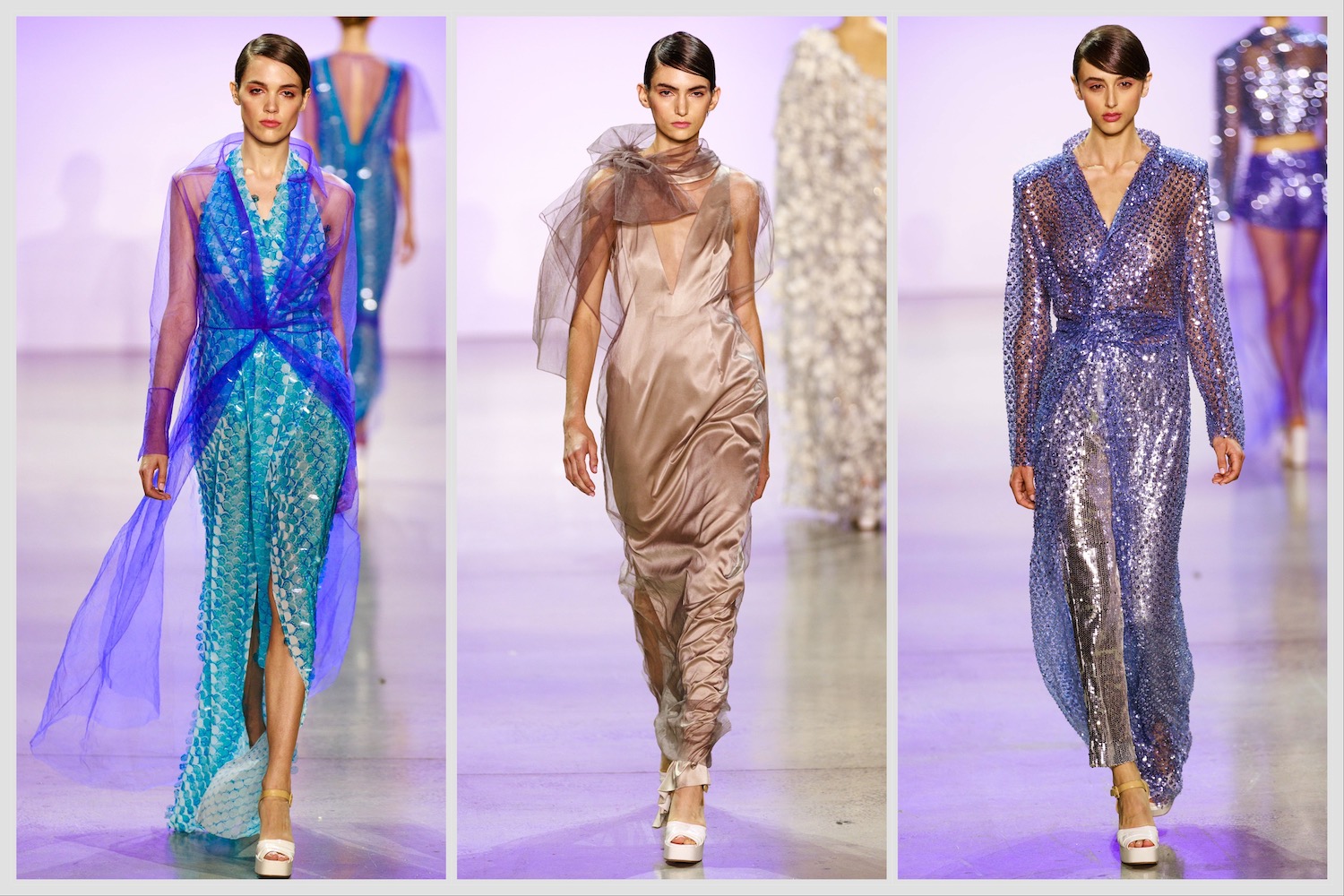 Son's ingenuity with tulle was the highlight of the collection. Son sprinkled an ethereal glow onto her pieces by covering silk with a layer of tulle. The tulle silhouettes seemed almost luminescent when lit from behind. Son played with the traditionally ornamental sheer fabric to create collars, lapels and scarves.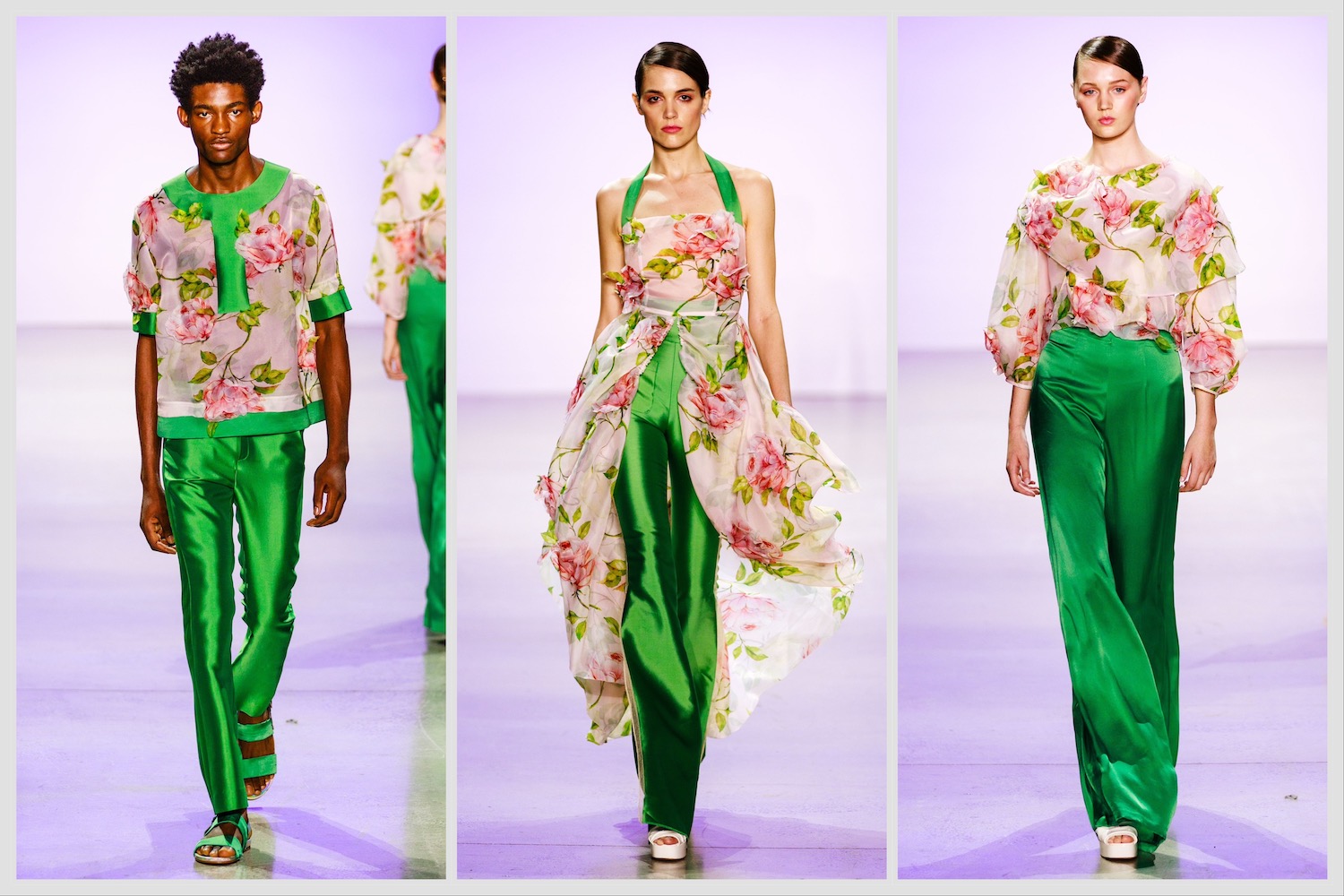 An ensemble of camellia prints and appliqués paired with green silk trousers stood out among the silk pieces. Camellias — which signify faithfulness in Korean culture — have been a longstanding symbol in traditional Korean wedding ceremonies. The flowers brought a symbolic touch to Son's collection uncommon in her typically minimalist and geometric looks.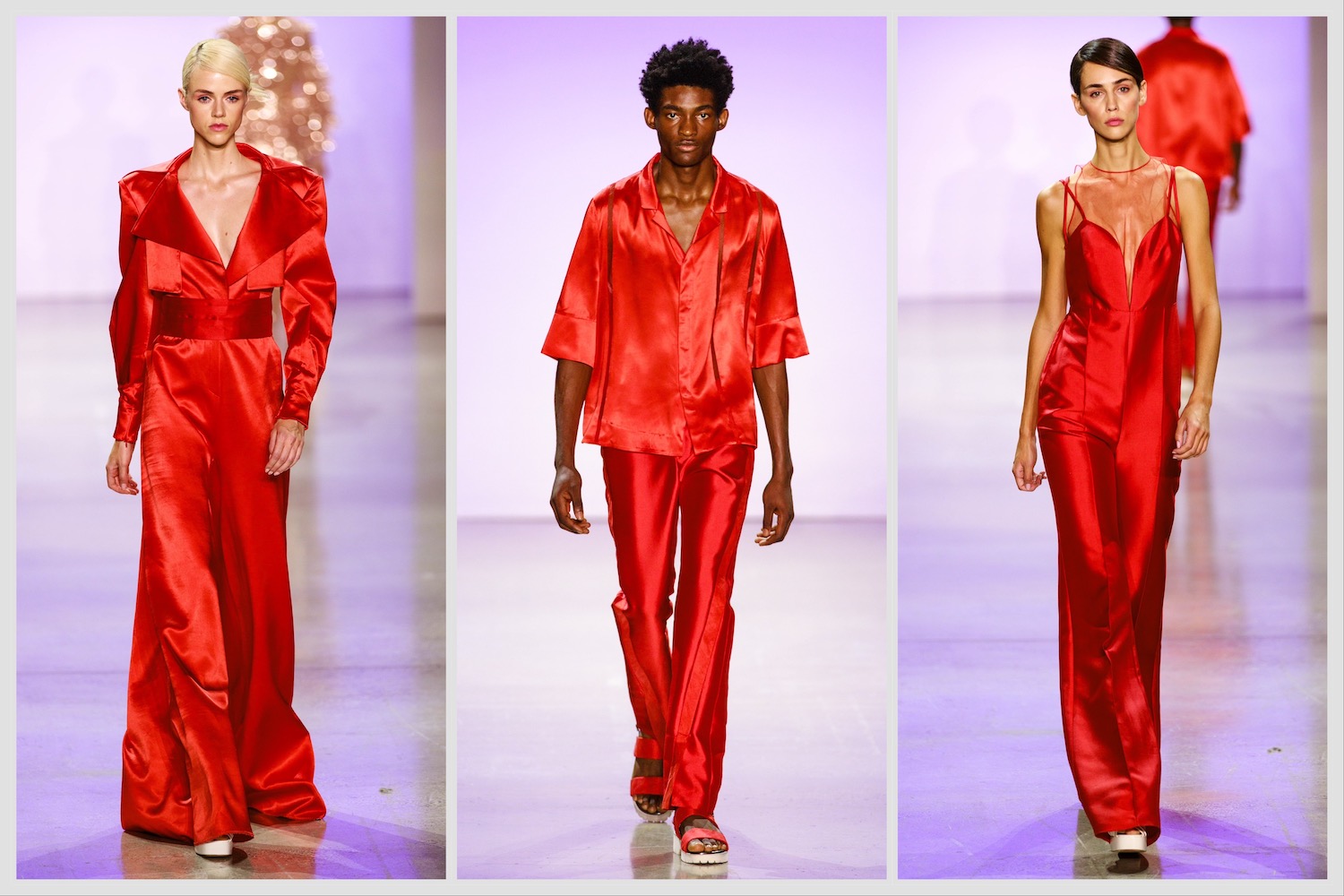 A series of red silk dresses and jumpsuits stood in stark contrast to Son's other botanically themed pieces. Scarlet red is a signature element of Son's collections. For example, the Spring/Summer 2023 red-and-white striped mini dresses playfully referenced candy cane color palettes.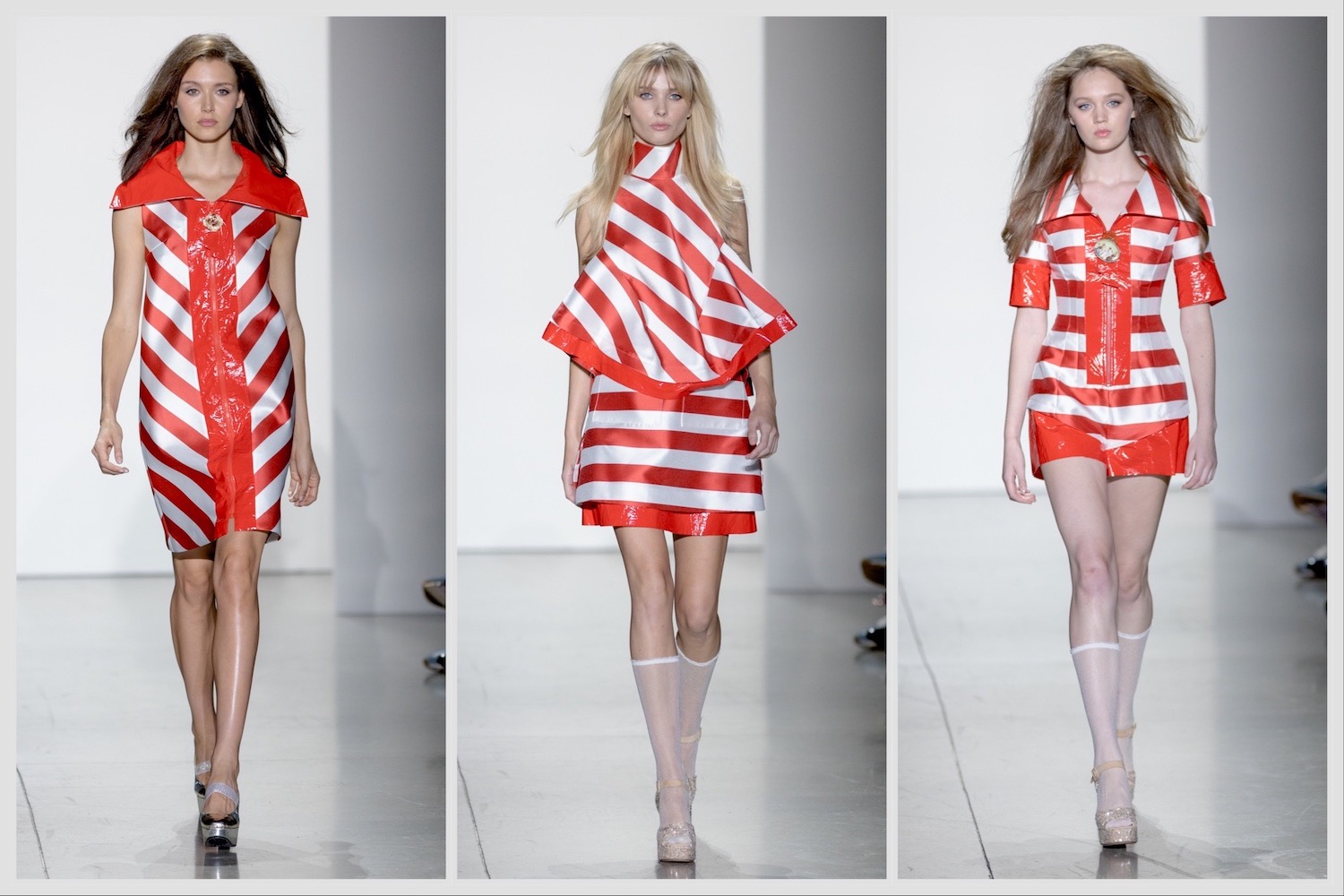 Son's simplicity is not simple. She balanced the variety in the couture with uniformity in hair and makeup. Models donned a slick side part and a low bun and wore soft pink makeup.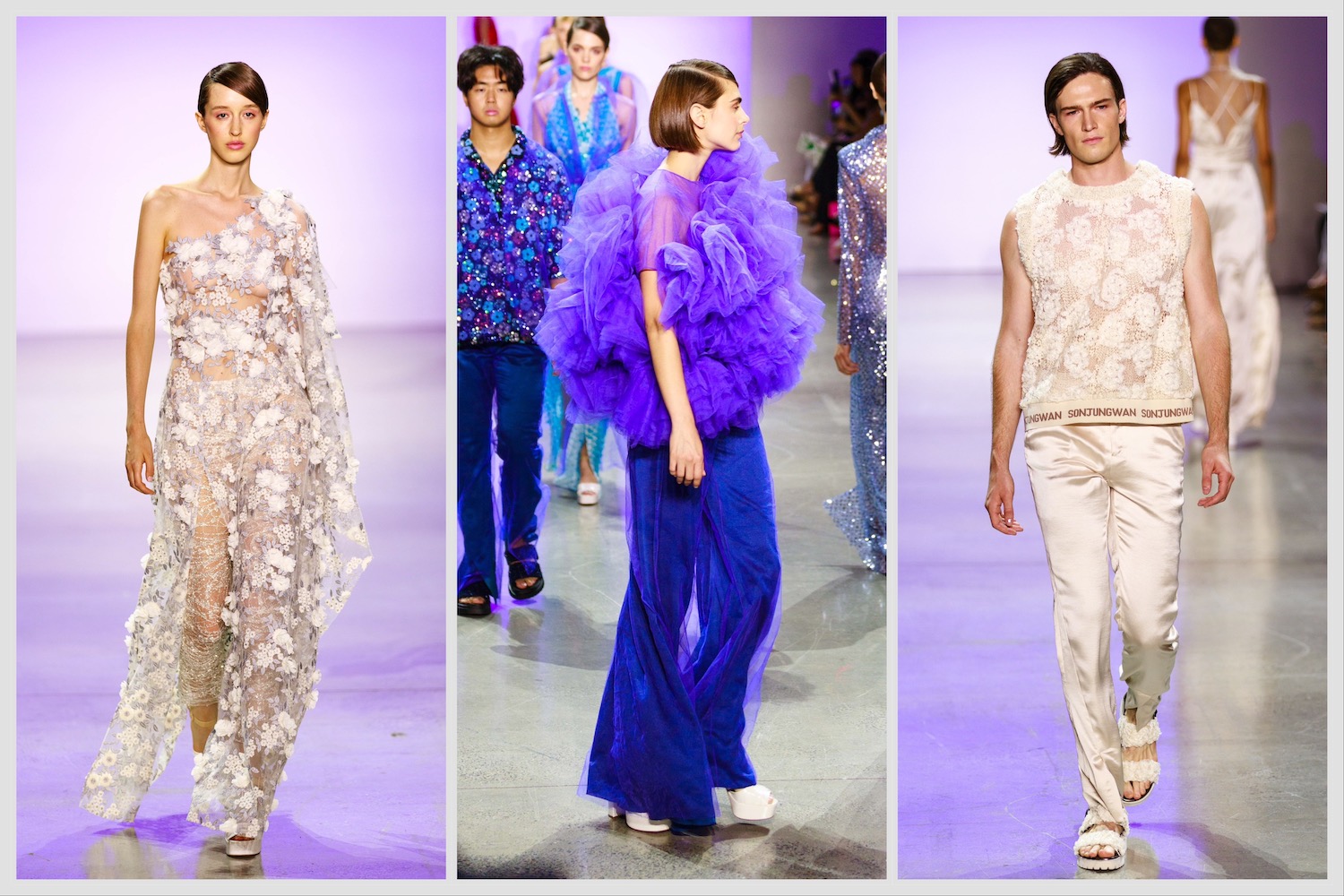 Son designed each pair of sandals to match the straps to the texture and color of the pieces. Emeralds and strings of purple jewels embellished the backs of gowns — subtle but mindful details that give characters to the totalizing patterns.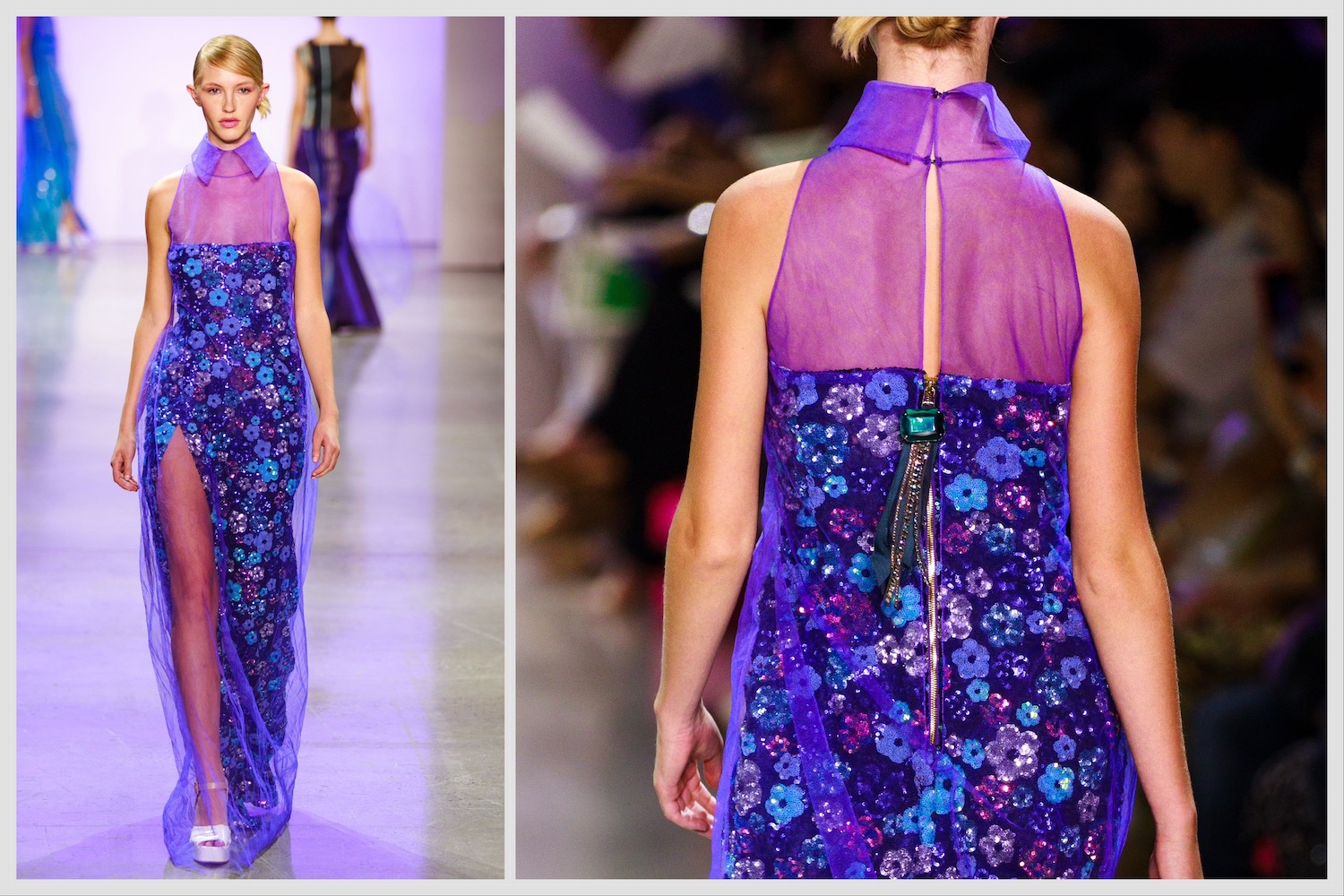 As per the tradition of her last 12 years showing at New York Fashion Week, Son — in her signature blunt bangs and black-and-white outfit — greeted the audience at the end of the show. With vibrant colors and whimsical textures, Son Jung Wan welcomed viewers to an idyllic spring season.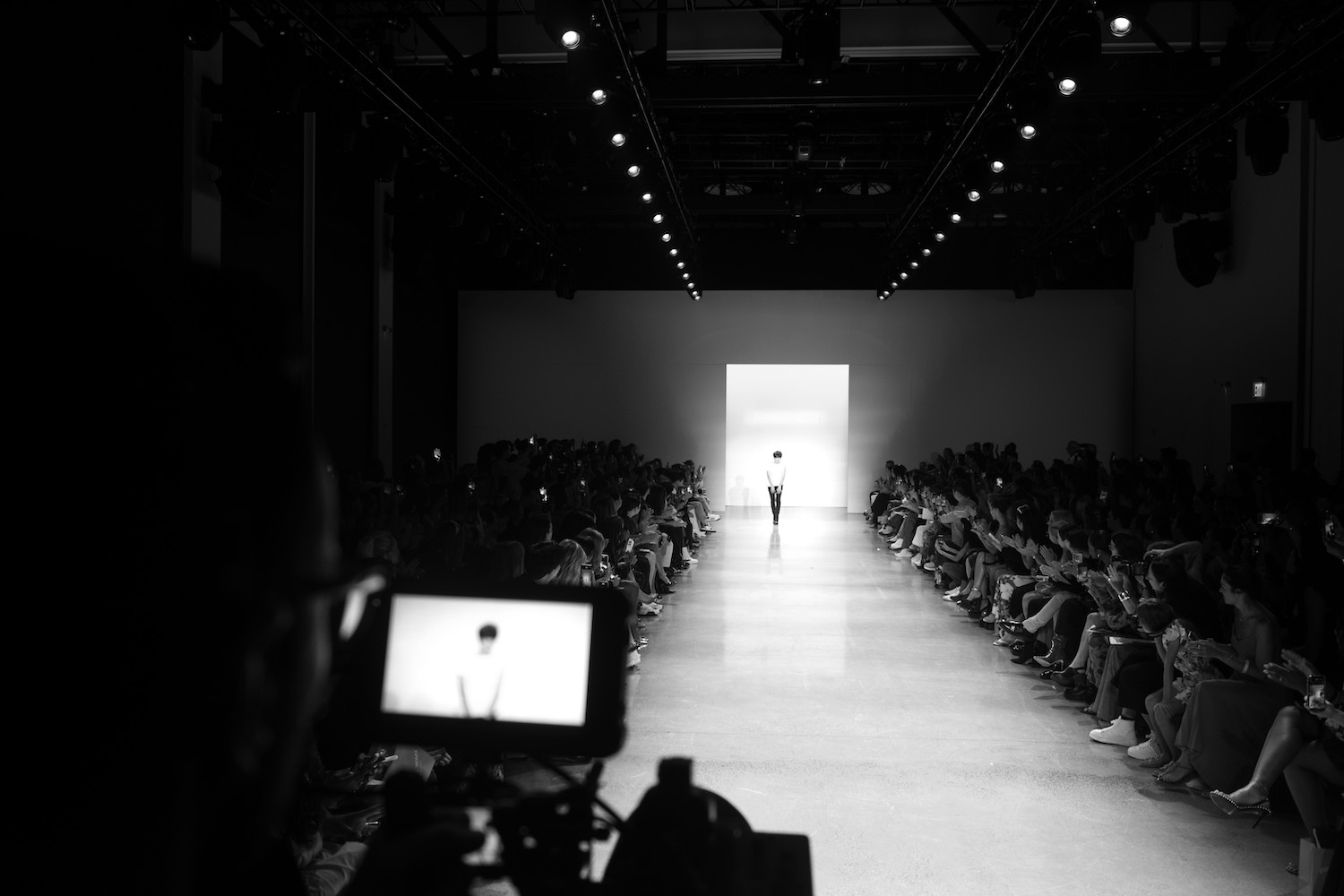 Contact Samson Tu at [email protected].