Now in its eighth season, the Queens Night Market in Corona, Queens, features more than 100 vendors cooking up global cuisines every Saturday night until Oct. 28. An hour's subway ride from Washington Square Park, the market's vendors celebrate the cultural diversity of New York City through merchandise, art and food. 
I headed over to the market two weeks ago — before torrential rain put it on pause — to check it out. Upon arriving in Queens, I was immediately greeted with its bustling energy — Whitney Houston's "I Wanna Dance With Somebody (Who Loves Me)" welcomed me as soon as I stepped foot into the market. My mood was instantly lifted by the sights of joyous friends and families getting together on a night out to experience cooking from local, family-owned businesses. 
The market was started by John Wang, a former corporate attorney who, in 2015, took on an endeavor far more personal to him than his previous work. Wanting to embrace the cultural diversity of Queens while bringing the spirit of Taiwanese night markets to New York, Wang united vendors representing over 90 different countries to the market. The Queens Night Market offers bites from all over the world, including Ecuadorian, Burmese, Egyptian cuisines and more, all for $6 or less.
Here is a taste of what you'll find there:
Nixtamal 
Nixtamal, a newcomer to the Queens Night Market's 2023 line-up, highlights a mole poblano recipe centuries in the making. Using a recipe developed by Sister Andrea de la Asunción in 1681, the taqueria's mole poblano is smoky, earthy, spicy and sweet — everything you could want in one dish. The intensely rich mole is served atop the perfect base: a bed of freshly cooked rice. In just a short while, Nixtamal has made its mark on the Queens Night Market — be sure to check it out.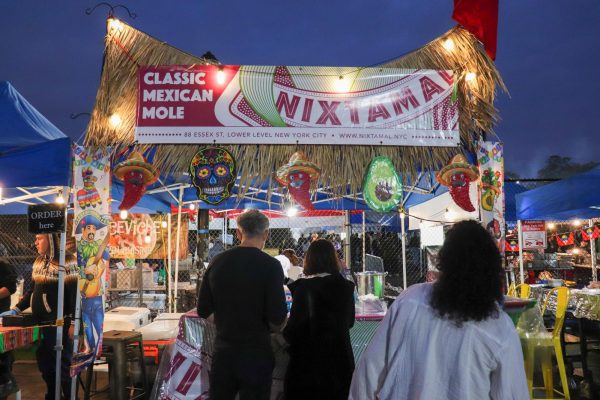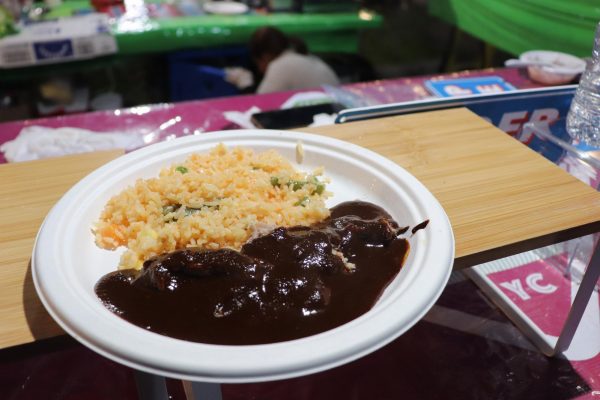 Burmese Bites 
The next stand was Burmese Bites, an eatery specializing in halal Burmese street food. They ran out of their signature chicken curry served with palata — a Burmese wheat flour flatbread — so I opted for another menu item, their highly recommended quesadillas, with a twist. Deviating from tradition, the stand opted to use scallion pancakes instead of tortillas as the base for the quesadilla. The crispy, buttery, umami-packed pancake blanketed the interior filling of chicken, onion and egg, making for a balanced combination of flavors that melted in my mouth. I could have easily come back for three more servings.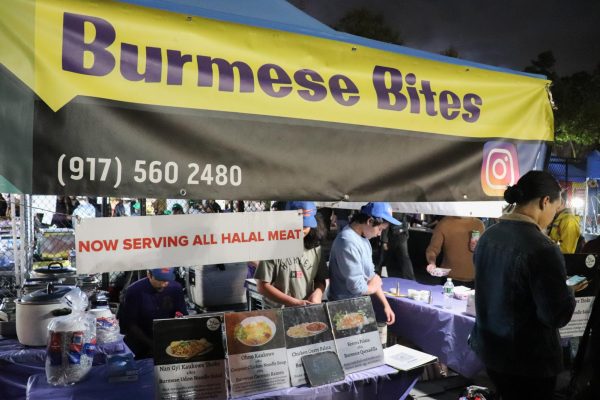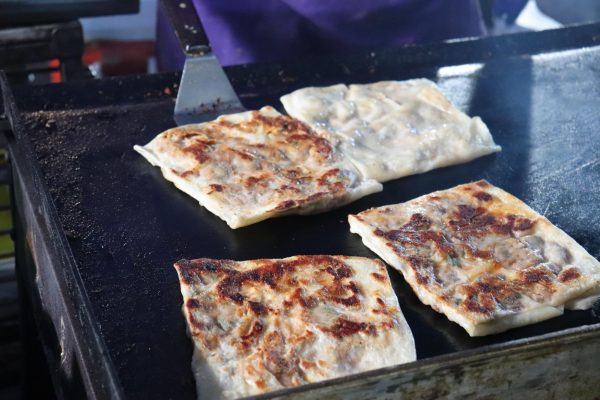 Nansense
While finishing my Burmese quesadilla, I came across an Afghan food stand named Nansense. I sampled their Afghan burger, which, at first glance, looked traditionally American. However, the first bite revealed a chapli kebab, a ground beef patty topped with a cacophony of spices. The soft and fluffy bun was a noticeable and delightful contrast to the crunchy vegetables. I was lucky enough to snag one of their last rose mint limeades, which was the perfect refreshingly tangy and floral treat to wash down the burger.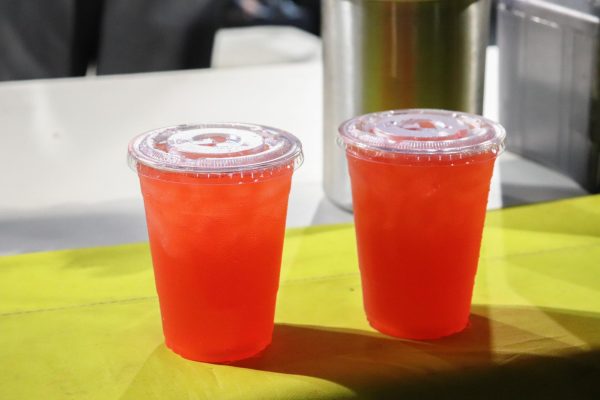 Tacos El Guero
Next to Nansense was Tacos El Guero, a Mexican taco and beverage stand. Needing a break from food, I skipped the tacos and grabbed a glass of horchata, a smooth iced cinnamon rice milk. The stand featured a vibrant assortment of Mexican drinks displayed in large plastic canisters, including mango-passionfruit, guanábana — or soursop — tamarind and pineapple-lime flavored beverages.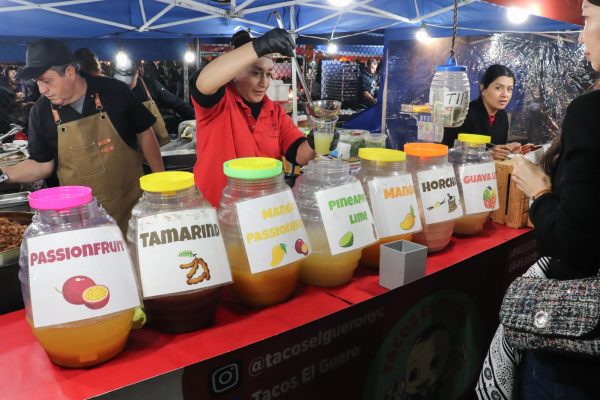 Trini Treats
My last stop of the night was Trini Treats, a Trinidadian stand that boasted a winding line of people. Aptly named Trini Treats, the menu featured a taco-shaped dish filled with chickpeas called doubles. The fried flatbread tortilla was soft and delicate with a touch of sweetness. The curried chickpeas, flavored with mango chutney, coriander and tamarind sauce and topped with shaved cucumbers, added a punch of flavor and texture to the dish without overpowering the subtle flavor of the flatbread.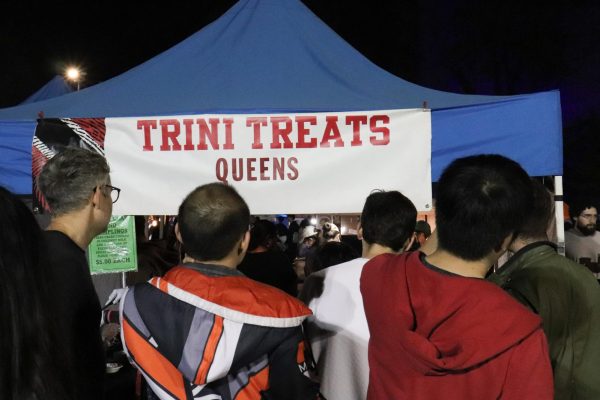 The grounds of the Queens Night Market were filled with friends and families dancing the night away. The market served as a crossroads for New York's diverse communities sharing and exchanging their food practices — arguably the most intimate and storied part of any culture. Though I'm still settling into the city and finding my crowd, the market's vibrancy provided me with a taste of real community. 
Contact Aidan Levin at [email protected].