The best French bakeries in New York City
These authentic French bakeries in the city will transport you to Paris.
During the fall 2021 semester, I studied abroad at NYU Paris. Since then, I have not stopped talking about all the amazing French bakeries I ate at while across the Atlantic. I reminisce about the days when I was a student in France, stumbling upon a bakery and enjoying a croissant or baguette. I missed that experience so much that I scoured New York City looking for the most authentic French pastries. Here's what I found.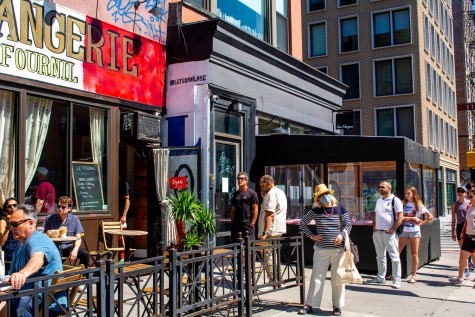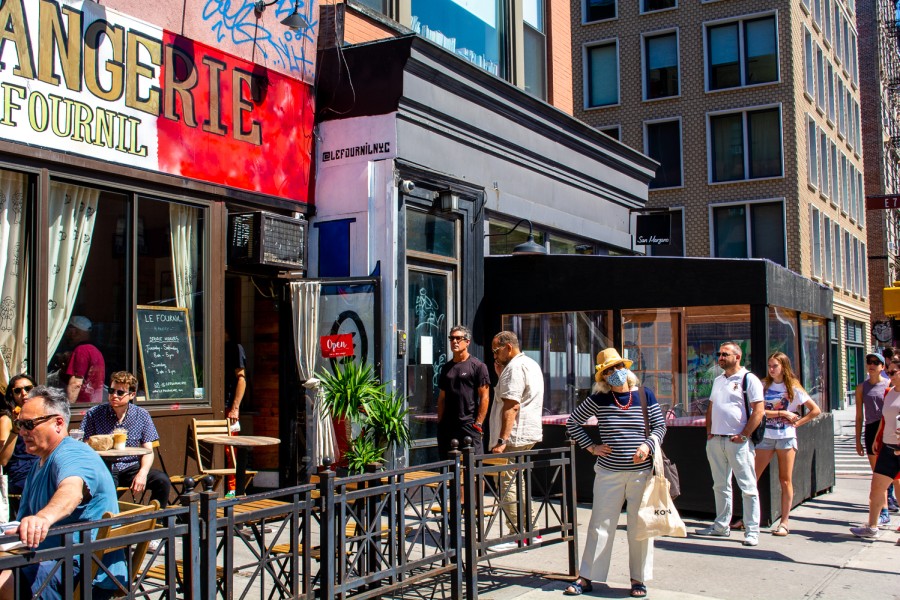 Le Fournil 
115 Second Ave. 
When I walked into Le Fournil, which translates to "the oven" in French, I was immersed in French culture and surrounded by display cases of some of the best French baked goods. My go-to items are the raspberry and apricot croissants, but my all-time favorite pastry from Le Fournil is the classic plain croissant. This delicate, flakey and buttery pastry is quite simply the best croissant ever. On the rare occasion that I'm not in the mood for a croissant, Le Fournil can still tempt me with macarons, madeleines and authentic French sandwiches.  
Mille-Feuille Bakery Cafe
552 LaGuardia Place
Located near Bobst Library, with two other locations in Brooklyn and on the Upper West Side, Mille-Feuille is the perfect place to go if you need a quick bite. Mille-Feuille is a family-owned bakery opened by executive chef Olivier Dessyn in 2011. "Mille-Feuille," meaning "a thousand layers or pages" in English, is also the name of a cake with layers of thin puff pastry and cream. "Mille-Feuille" is also a pun, referring to its  location next to Bobst. The bakery has a collection of different macaron flavors, delicious cakes and a variety of croissants. My favorites are the pistachio, almond, and turkey and cheese croissants — and of course, a slice of mille-feuille.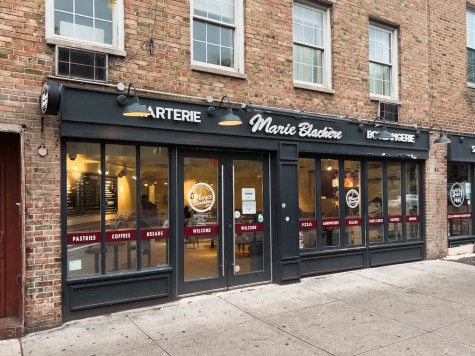 Marie Blachère Bakery & Cafe
301-303 Sixth Ave.
Marie Blachère Bakery & Café is the perfect place to study with a yummy pastry. You're welcomed by its large windows and smooth, French jazz playlist. The bakery has a vast collection of anything your heart desires — breads, pastries, cakes and tarts galore. Marie Blachère uses 100% French flour and butter from the Normandy countryside in its baked goods. Last time I went, I got the raspberry stuffed croissant, which is a delectable croissant with raspberries and cream in the middle. Marie Blachère has numerous buy three, get one deals on croissants, tarts, baguettes and more. It offers 50% off 30 minutes prior to closing and for next-day pastries — perfect for college students on a budget.
Aux Merveilleux de Fred
37 Eighth Ave. 
Aux Merveilleux de Fred, which has locations in the West Village and Midtown, is the place to try merveilleux. Frédéric Vaucamps, founder of Aux Merveilleux de Fred, is an expert at crafting this wonderful delicacy. Merveilleux is essentially whipped cream sandwiched between two merengues that are coated with more whipped cream, with traditional flavors being chocolate and whipped cream. Walking past Aux Merveilleux de Fred without going in is almost impossible. The window displays the bakery's ornate baroque decor, and cases filled with stunning pastries that beckon you to take a closer look. If you do not want a merveilleux, the bakery has croissants, chocolate cramique and meringue twists. All of its pastries are made in-house and customers become mesmerized watching the pastry chefs work their magic. 
Brooklyn French Bakers
273 Columbia St. 
Located in the Columbia Street Waterfront District, Brooklyn, this French boulangerie-pâtisserie is a New York City staple. It was created by three French friends, Sabrina Labouré, Teddy Collet and Nelly Azambre. They were motivated to become business partners with the goal of sharing a little bit of French culture with New York City. Brooklyn French Bakers opened its doors in 2022 and has since been excelling in the French bakery game. My friends and I shared a gigantic pain au chocolat, which was rich, buttery and simply divine. When I return, I'll have to snag some authentically made breads and desserts.
Contact Leila Anderson at [email protected]