Six places that take the d(airy) out of desserts
Forget the Lactaid. With these delicious desserts, you will never suffer again.

It's not easy being lactose intolerant. As others eat pint after pint of Ben & Jerry's, you have to sit idly by, scared of what the smallest bite of a dairy product would do to you. Never fear — here's an abundance of amazing dairy-free places to satisfy your sweet tooth.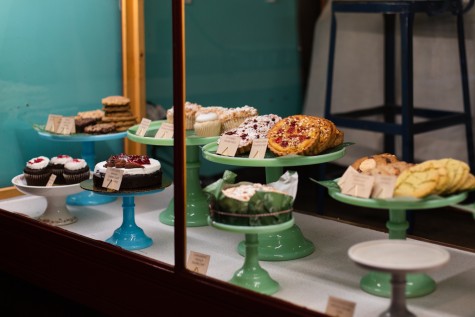 Confectionery!
440 E. Ninth St.
The brainchild of Sweet Maresa's and Lagusta's Luscious, Confectionery! was opened together by the two shops in 2016. Sweet Maresa's, best known as inventors of the vegan macaron, prepares the baked goods for the shop, including cookies, tarts, cupcakes, brownies and cakes. Lagusta's Luscious covers the chocolate and caramel side of things, which are sold at Confectionery! in boxes of different varieties and sizes. Some of the standouts are the Strawberry Balsamic Caramel Box and the Yuzu Cream Box.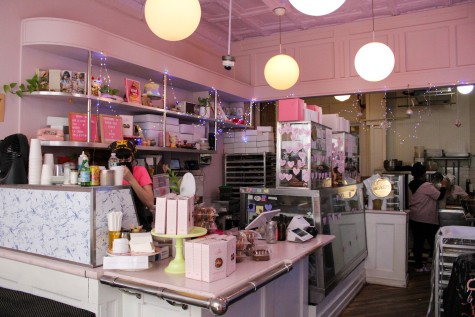 Erin McKenna's Bakery
248 Broome St.
Dedicated to making "ingredients friendly to many unfriendly bellies," everything is made vegan and gluten-free at Erin McKenna's Bakery. With donuts, cookies and cakes, there is little the store fails to offer. It is also on Postmates, UberEats, Grubhub and DoorDash for all the homebodies out there craving something sweet. 
The Love Bakery
150 Ludlow St.
With offerings like Antioxidant Fudge Brownies, Gut Healing Snickerdoodle Cookies and Strengthening Chocolate Chip Cookies, The Love Bakery has arguably the healthiest desserts you will find in New York City. The bakery is vegan, gluten-free, refined sugar-free, and uses no vegetable oil, soy, egg or dairy. However, there is no storefront and orders are only available for pickup or delivery through DoorDash, Grubhub, Caviar, Postmates, Seamless and UberEats.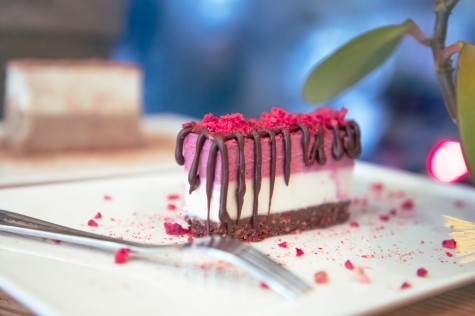 Rawsome Treats
158 Orchard St.
This shop was opened in 2013 by Muay Thai contender Watt Sriboonruang, who managed to satisfy her sweet tooth cravings by creating raw, plant-based desserts. The ice cream sandwiches caught my eye immediately, but the shop is best known for its cakes. The most famous is the Trisome, a gorgeous three-layered vanilla ice cream cake topped with raspberries — with a dairy-free ice cream option.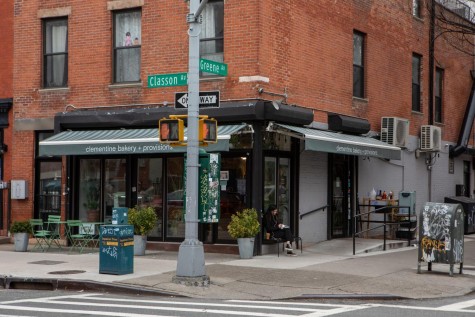 Clementine Bakery
395 Classon Ave.
Clementine Bakery is well worth the journey to Brooklyn. On top of serving dessert, the bakery also serves breakfast, sandwiches, salads and wings. After a sit-down meal, you can choose from different cakes and both savory and sweet pastries. On top of that, everything is vegan, plant-based and sustainably sourced. This will not only satisfy your stomach, but will help the planet too.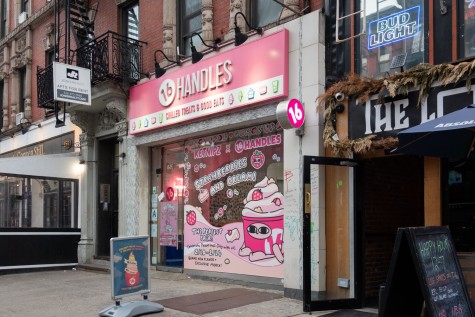 16 Handles
153 Second Ave.
While not all their frozen yogurt selections are dairy-free, I had to include 16 Handles because it is a personal favorite. The shop constantly rotates flavors, so you can go day after day and never get bored. There is also no need to worry about cross-contamination, as everything is self-served. You can mix and match flavors — dairy-free options included — and pick your own toppings. There are many locations around the city, with the closest one to campus located on Second Ave.
Contact Jonathan Mak at [email protected].