Here's the scoop on the best ice cream in NYC
If we're not getting snow this winter, at least we can drown our sorrows in ice cream.
The cold weather doesn't mean we can't bundle up and enjoy a tasty treat. It's not like ice cream shops close in winter, and it's up to us to keep them open through the chilly season. Here are some of the best places to find good ice cream in New York City, no matter the weather.
Surreal Creamery
126 MacDougal St.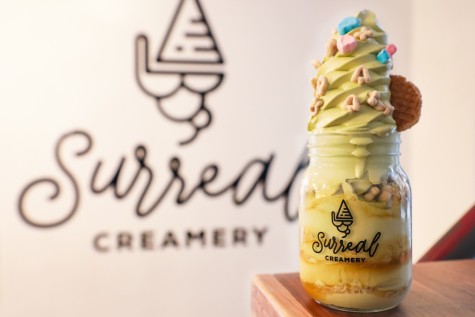 Surreal Creamery offers some of the prettiest ice cream you'll find — including a branded mason jar, full of ice cream, with tons of toppings. Some of my favorite flavors include Matcha Made in Heaven, Know Your Roots and Nom Nom Cookie. If it floats your boat though, the creamery is famous for its Floteas, or bubble tea ice cream floats! Its soft-serve ice cream tops your favorite boba order, creating a dynamic duo of flavor. You can also get a classic flavor in a cup or cone, a simple milkshake or a regular bubble tea. But look out — the servings are large.
Amorino
60 University Place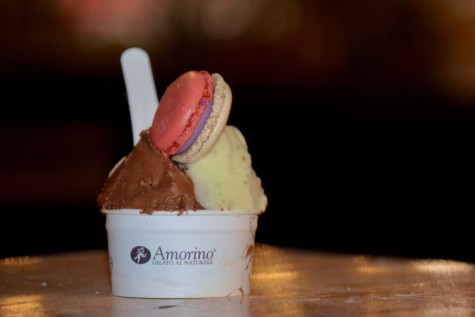 Amorino is a French gelato chain with locations all over the world, including in Florence, London, Paris and, conveniently, Greenwich Village. Amorino is famous for its flower-shaped gelato in a cone, and it offers more than 20 different flavors. If cones aren't your thing, there's no need to give the place the cold shoulder — Amorino also offers milkshakes, macarons, waffles, crepes and hot drinks. There's something for everyone.
Soft Swerve
379 Third Ave.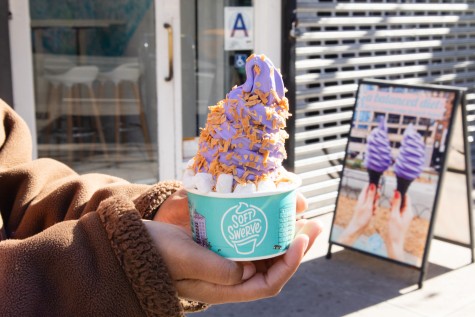 If you're looking for some smooth soft serve that instantly melts on your tongue, this is the place to go. While Soft Swerve doesn't offer a huge selection of flavors, the uniqueness of the flavors it does offer makes up for it all. With options like Black Sesame, Ube Purple Yam, Thai Tea and Vietnamese Coffee, and almost two dozen topping options, it's hard to find a combination you won't like. 
Stuffed Ice Cream
139 First Ave.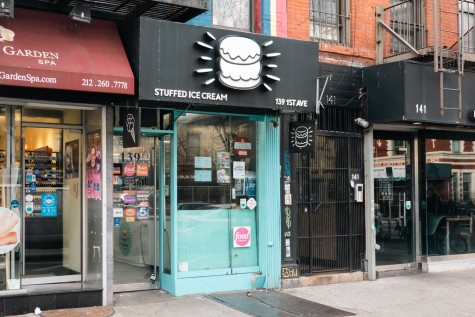 There's almost nothing better than ice cream, and there's almost nothing better than a good donut. Putting both together, there's truly nothing better than what you'll find at Stuffed Ice Cream. The shop calls it a Cruff, "a perfectly toasted, glazed donut stuffed with your ice cream flavor & toppings of choice." In other words, it's heaven wrapped up in fried dough and lactose. Save the trip for a day when you aren't full and can truly appreciate the Cruff.
il laboratorio del gelato
188 Ludlow St.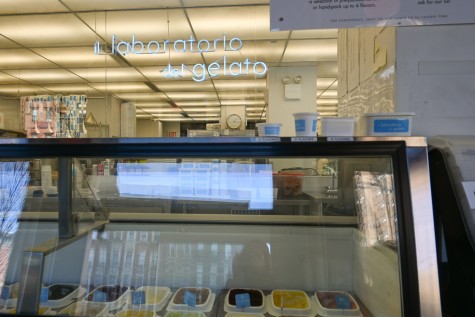 If you have a single indecisive bone in your body, this is not the place to go. il laboratorio del gelato boasts at least 174 different flavors of gelato and 66 flavors of sorbet — with 48 available at a time. It can be a little overwhelming to try and figure out what flavors to order, but if you're lost, the shop has a color wheel to help indecisive customers mix and match flavors. The shop is set up like a laboratory, as per the name. With so many flavors, there's a good chance you're putting together a special flavor mixture no one has put together before. It's a really exciting time, and you get ice cream out of it!
Tipsy Scoop
217 E. 26th St.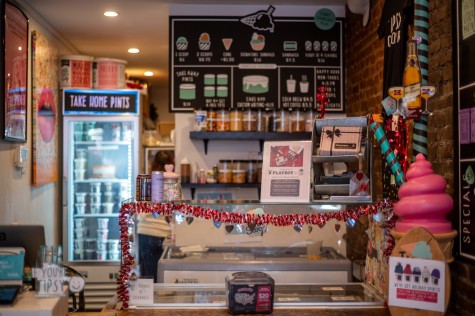 For those who are 21 or over, Tipsy Scoop offers alcohol-infused ice cream in a variety of cocktail-inspired flavors. CAS sophomore Emma Varela visited recently, and she really enjoyed her experience.
"When we came across the Tipsy Scoop, I wasn't sure what to expect," Varela said. "I wasn't sure if I'd like any of it … but I was so wrong. The alcohol flavor only enhanced the chocolate in the ice cream, and made it almost feel richer."
It also sells alcohol-infused baked goods like cookies and brownies. And if you're in the mood for something less creamy, it offers sorbet-based cocktail orders as well.
Honorable mention: 7-Eleven
Anywhere in New York City
If you're in a true ice cream emergency and desperately need a pint, 7-Eleven will always have your back. Open 24/7, most 7-Elevens offer a variety of ice cream brands and have locations all over New York City. Sometimes you need a scoop at 3 a.m., and 7-Eleven will always be there to provide a sweet treat judgment-free. Truly, 7-Eleven never fails.
Contact Anya Paiz at [email protected].