Bubble Tea With a Boozy Twist
Experience happy hour on a whole new level at Bubbleology.
Among the buildings that line First Avenue, there's one that stands out from the rest — the bright and colorful Bubbleology. The popular London-based franchise recently revolutionized the bubble tea experience with a new line of drinks that are exclusively available at their East Village location: bubble tea cocktails. As an avid bubble tea drinker who is still in search of the best in the city, I decided to give these alcohol-infused bubble tea drinks a try.
There are fifteen cocktail options to choose from, such as the Majestic Butterfly that changes color from blue to purple to pink right before your eyes and the Blushing Duchess, a blood-red concoction packed with Jasmine tea, lime, cranberry and vodka. Although these cocktails are fresh and fruity, the Peanut Loaded Freak and Oreo Madness cater to those with a sweet tooth. All of Bubbleology's bubble tea cocktails cost just $7.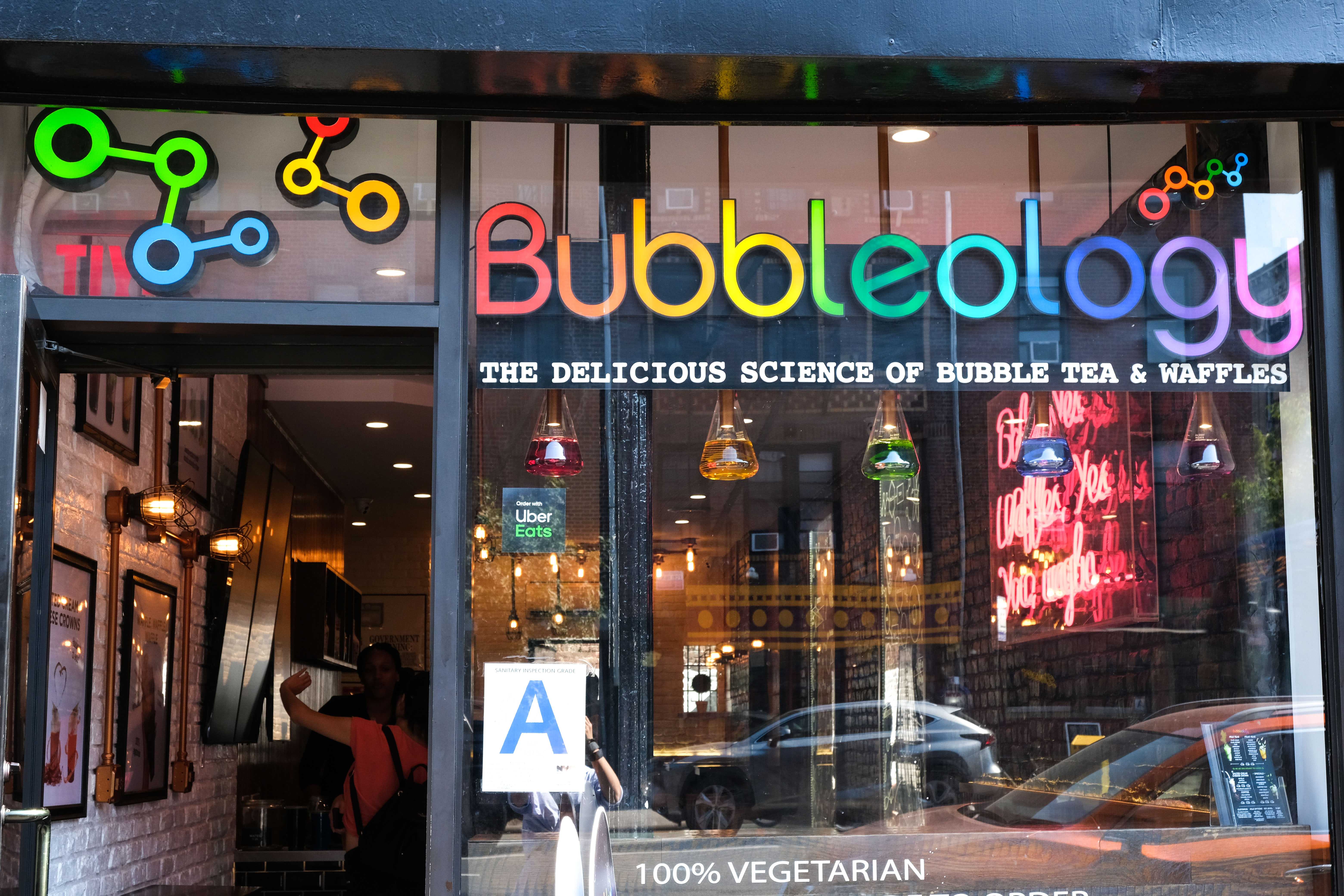 Bubbleology, a new bubble tea store on the 1st Avenue, East Village, with their revolutionized drink: Bubble tea cocktails. (Staff Photo by Elaine Chen)
With a soft spot for Oreos and chocolate and unable to say no to a dollop of whipped cream, I decided to try out the Oreo Madness. My first sip tasted like a highly-caffeinated Starbucks Mocha Frappuccino. A few sips later and I could taste the Kahlua coffee liqueur on the tip of my tongue. While the alcohol is barely detectable, its effects can surely be felt several sips prior to finishing the drink. Though the Oreo Madness is dubbed a cocktail by Bubbleology, I would consider it to be more of a spiked milkshake, perfect for dessert or even a midday treat.
Due to New York's open-container alcohol laws, all cocktails must be enjoyed inside the shop. However, this is no burden to customers. The music selection features both current hits and throwbacks, from Katy Perry hits to old-school Jonas Brothers. These beats paired with colorful lighting fixtures create an overall good-vibes atmosphere. It's not so bad to hang out at Bubbleology for a bit, especially while under the influence of these boozy tea concoctions.
I was impressed by Oreo Madness, and the wonderful experience I had with this drink tempted me to try more of Bubbleology's other cocktails. Whether you're a bubble tea fanatic, a self-proclaimed mixologist or a gastronomic daredevil, stop by Bubbleology for an enjoyable, boozy bubble tea experience.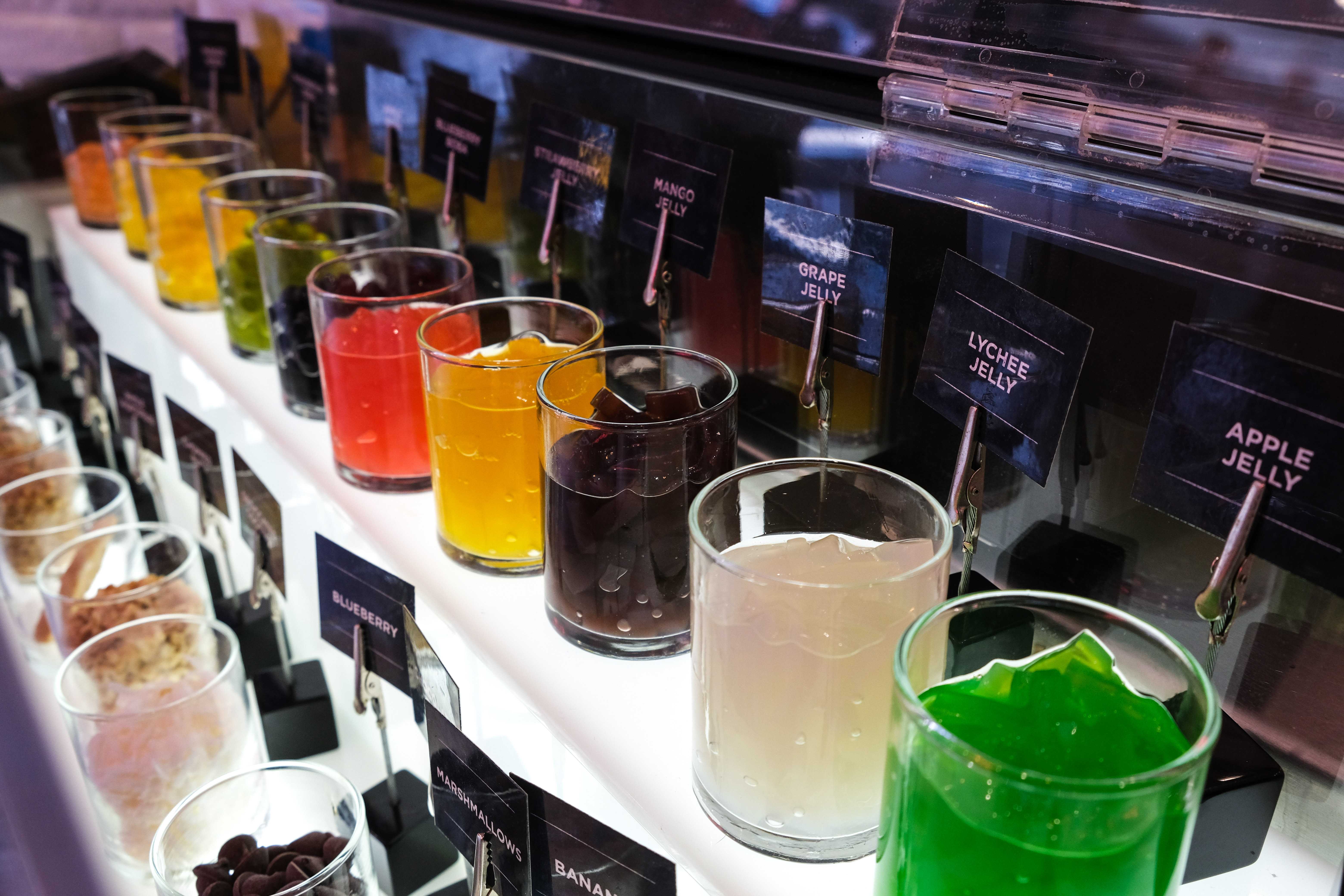 A version of this article appears in the Monday, Sept. 23, 2019, print edition. Email Sara Miranda at [email protected]
About the Contributors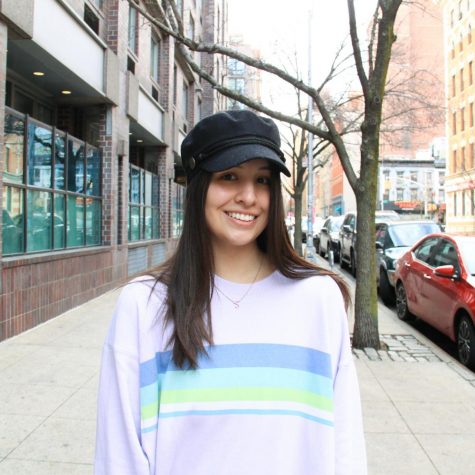 Sara Miranda, Under the Arch Multimedia Editor
Sara is a senior studying Media, Culture and Communication and Art History. When she's not taking photos around NYC or around the world, you can find her...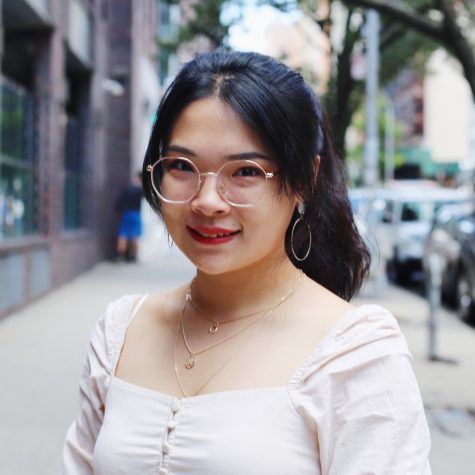 Elaine Chen, Deputy Photo Editor
Elaine Chen is a sophomore majoring in Media, Culture, and Communication. She's an international student from China. She loves cooking, traveling, and...