Bronx-based British-Nigerian designer Chuks Collins returned to the runway with his eponymous label on Sept. 13, the last day of the New York Fashion Week Spring/Summer 2024 show calendar. His twelfth collection, "Marine Euphoria: A Harmonious Tribute to Oceanic Splendor," finds beauty in aquatic life while committing itself to minimizing the environmental impact of fashion.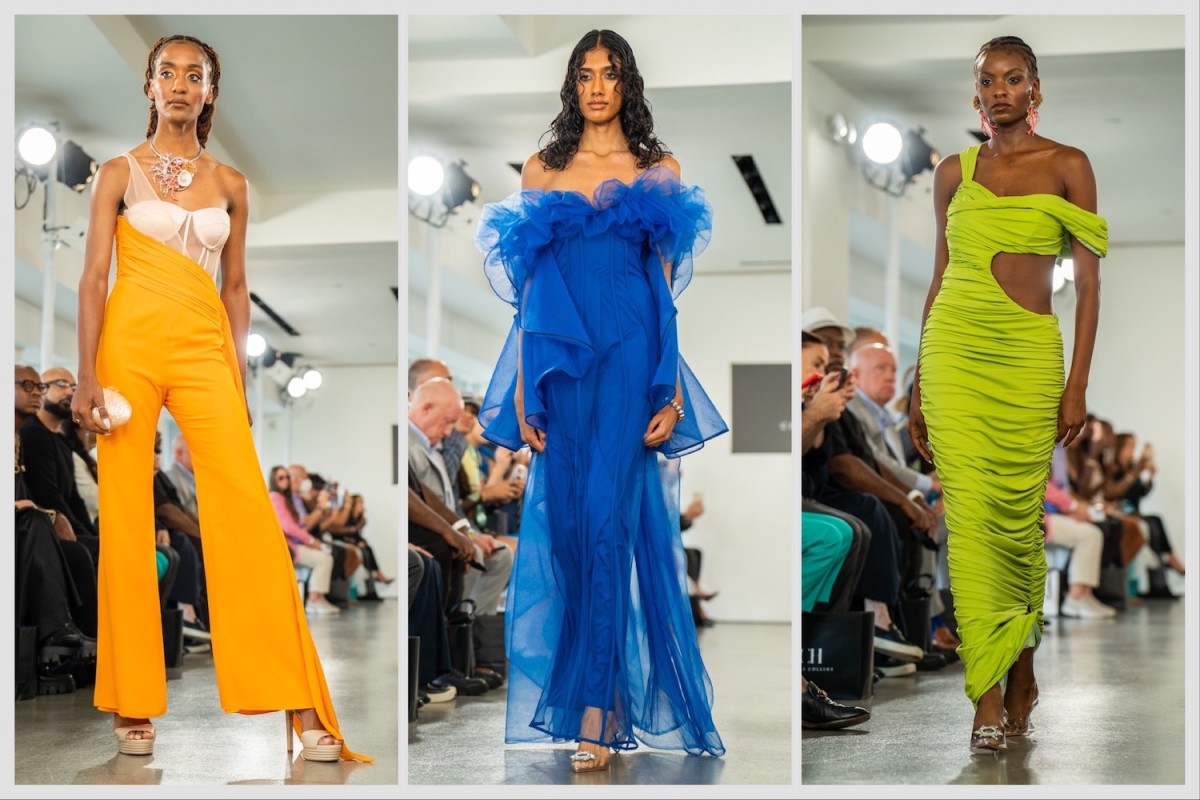 The collection featured an assortment of bright colors and patterns — a hallmark of Collins' collections — in captivating aquatic tones of blues, greens, oranges and pinks. Models wore pearl necklaces, shell clutch bags and coral earrings. With their shiny hair and makeup, the models looked as though they had just emerged from the ocean.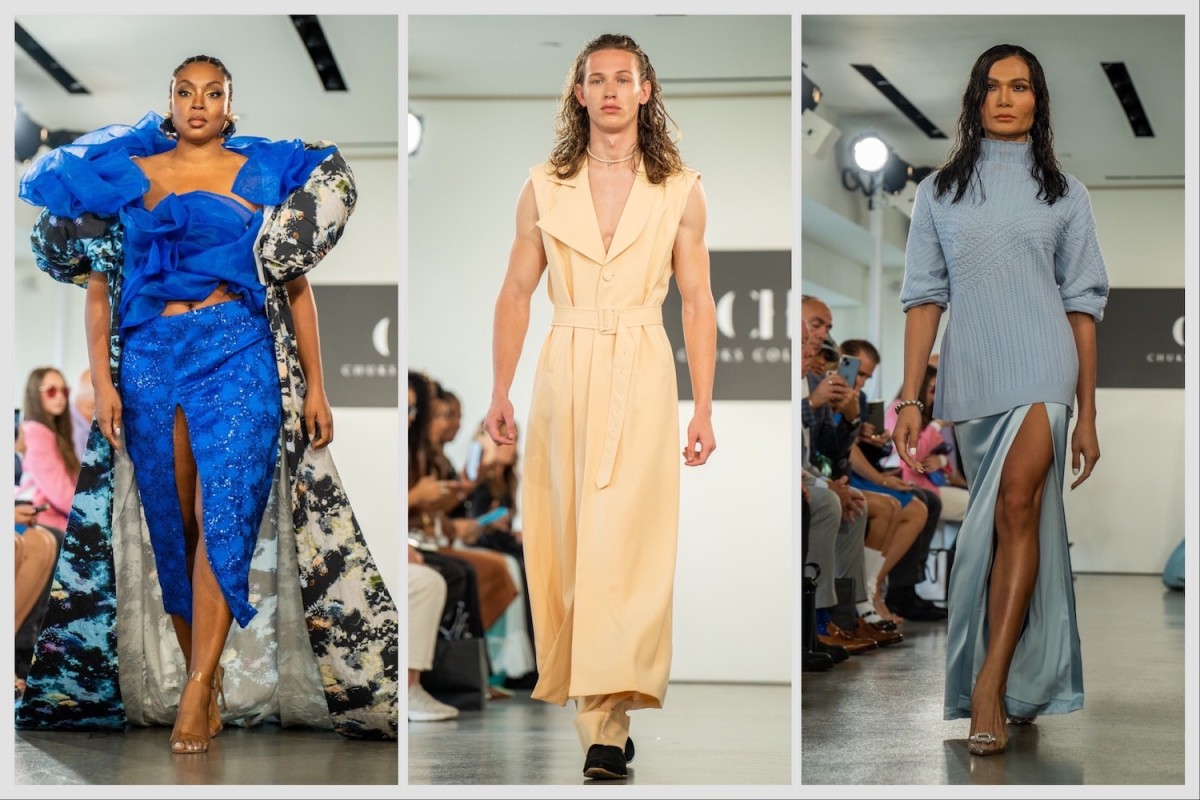 The collection tastefully blended a variety of styles, from classical suiting and voluminous dresses to knitwear and contemporary streetwear. Collins liberally utilized a coral camouflage pattern throughout the pieces, a new addition to his repertoire of prints. Taking inspiration from ocean reefs, Collins pushed the aquatic narrative with the familiar visual of camouflage. 
"Personally, I had a fear of the ocean for a very long time; I didn't swim," Collins said. "I went scuba diving in the Caribbean Ocean — that was about two years ago — and the beauty I saw there made me forget the fear."
While the beauty of the ocean enamored Collins, he was also moved by the ecological degradation caused by human action. Inspired to promote environmentally conscious fashion design, Collins repurposed ocean waste to create bracelets that were included in the show's gift bags.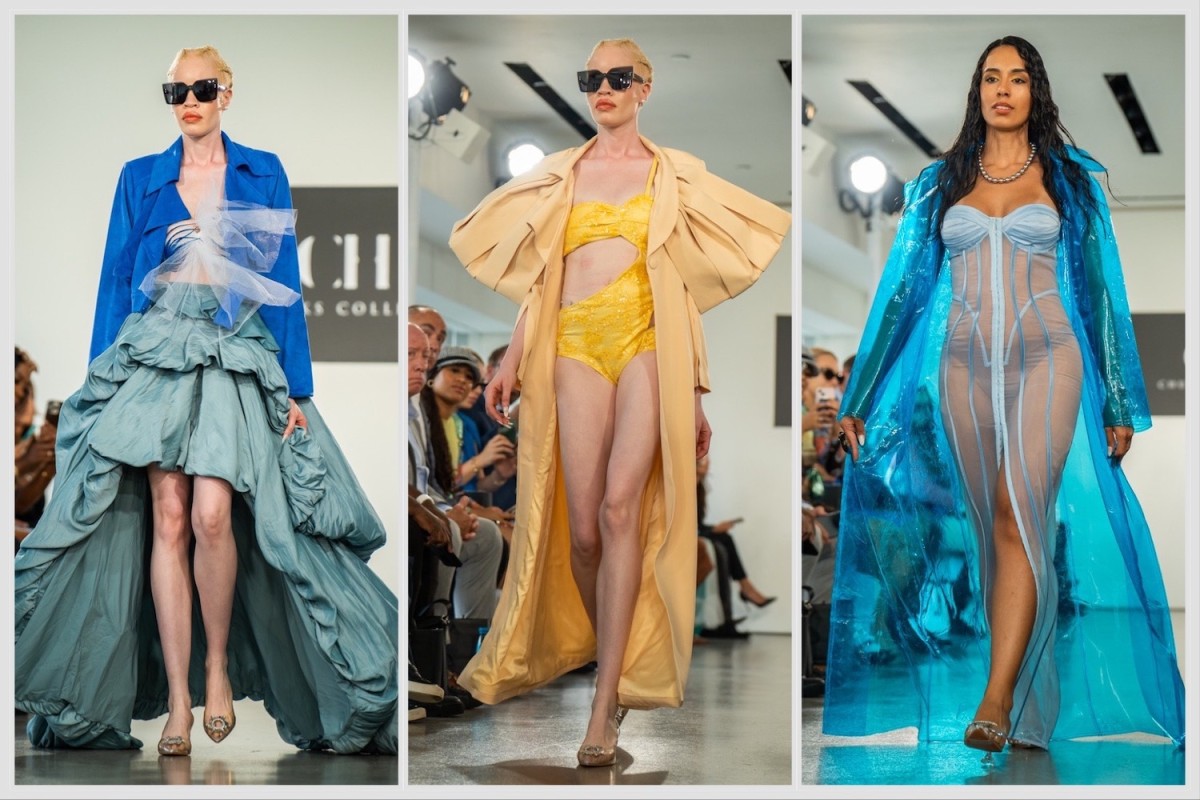 Collins' newest collection had a coastal look ready for any scenario, including dresses that flowed like waves and other pieces that evoked the image of airy beachwear. Some of the looks featured shining shoes with clear heels reminiscent of starfish. One look featured a barefoot model, furthering the beach motif.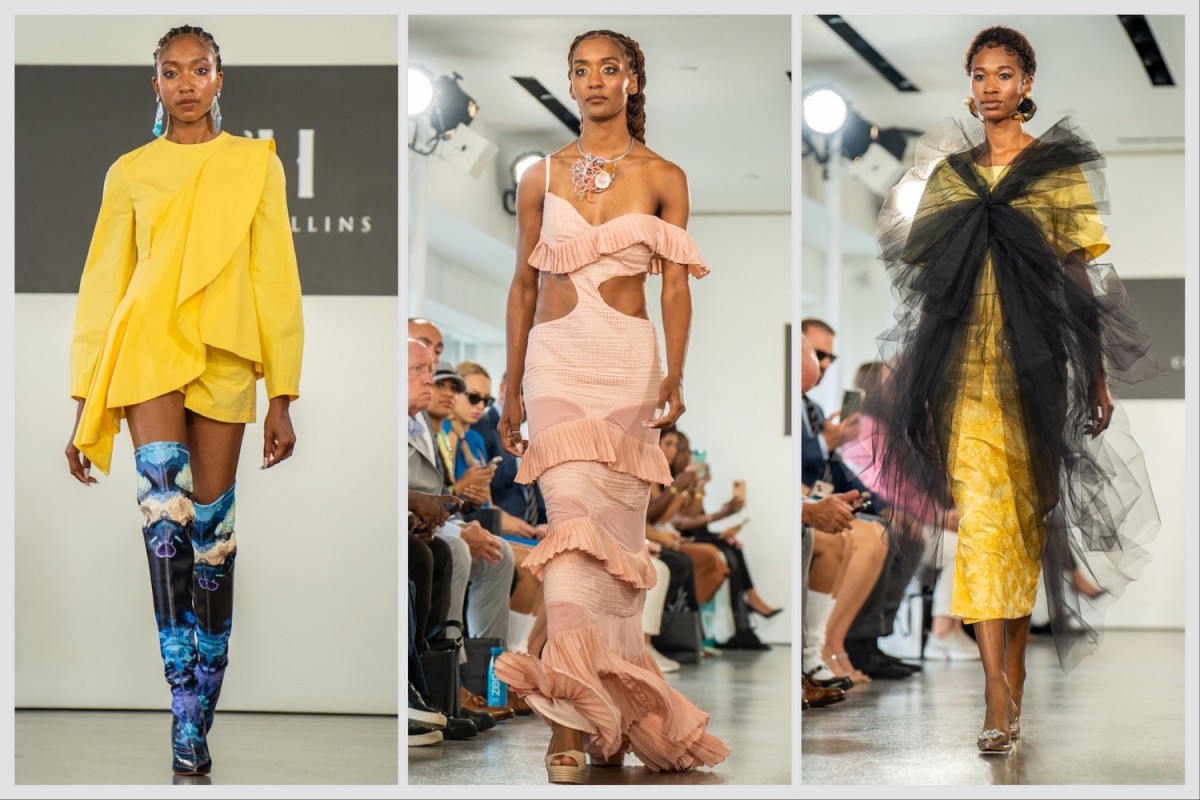 His most recent showing is one of excitement, and as the title suggests, euphoria. When asked about the future of his label, Collins responded optimistically and with content.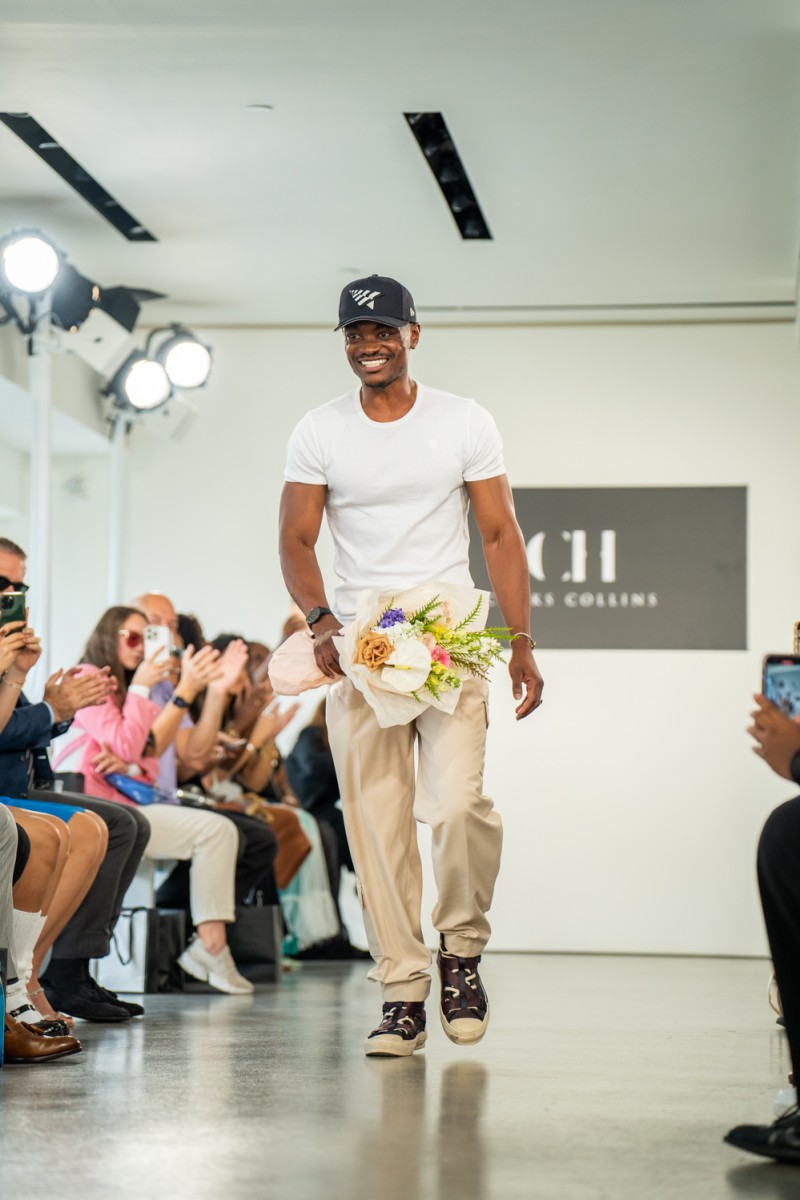 "I'm very excited," he said. "As an artist, as a designer, I don't know what's next… The next step I leave to God and the universe and all the inspiration that comes to me. But at this moment, I am grateful for where I am."
Contact Sebin Cho at [email protected].