Spring fashion forecast: Maximalism is here to stay
An inside look at seven blooming style trends for springtime.
With the Fall/Winter 2023 Fashion Week and awards seasons coming to a close, a new chapter in fashion has arrived. Trends like balletcore and imaginative floral designs all have one common thread: over-accessorizing. The push for minimalism and neutral hues has subsided — this spring brings a call for more color. Here are WSN's predictions for the season's hottest trends.
Black opera gloves
Opera gloves transform traditional looks into edgy evening wear. At the British Academy Film Awards, Kate Middleton stunned in a flowy white Alexander McQueen gown paired with jet black opera gloves. This style was worn by other celebrities like Beyoncé, who sported a pair of gloves with a metallic Gucci dress at the Grammy Awards, and Anne Hathaway, who paired leather gloves with a sheer Valentino gown at the Berlin International Film Festival. On the runway, Jonathan Cohen's Fall/Winter 2023 ready-to-wear collection juxtaposed these harsh black accessories against vibrant rainbow stripes and floral designs.
3D flowers
We've been over florals for spring since Miranda Priestly rebuked them as not "groundbreaking" in "The Devil Wears Prada." Despite her disapproval, this year's iteration of the cliché — 3D flowers — is taking over the fashion scene. Luxury designers from Giuseppe di Morabito to Carolina Herrera have planted 3D flowers on their pieces, adding new dimension and texture to floral looks.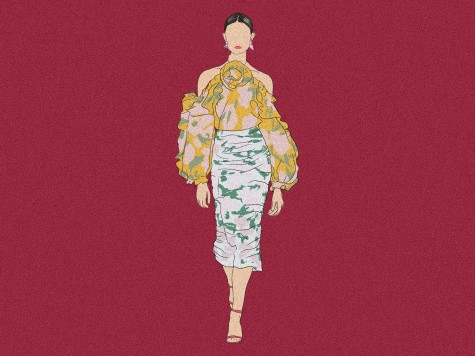 Balletcore
Ballet-inspired clothing made a point(e) in 2022, and will remain a closet staple this season. The elegant silhouettes of dancewear — leg warmers, ballet flats, pastel tights and tulle skirts — have been repurposed for comfort and effortlessness. The incorporation of wrap cardigans and bodysuits into closets also adds a sense of childhood nostalgia, which both commercial and luxury brands are capitalizing on.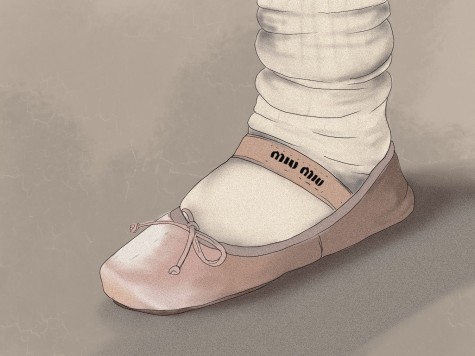 Shimmering sheers
Miu Miu was 2022's "it" brand for models and actresses alike — think Emily Ratajkowski, and "Euphoria" stars Hunter Schafer and Zendaya donning Miu Miu's viral mini skirt set. But in its Spring/Summer 2023 show, Miu Miu swapped its itty-bitty bottoms for knee-length skirts that exposed just as much skin as their former mini skirts, due to the use of a new, sheer fabric. Many brands have since opted for transparent sheens to add a touch of light layering for warmer months. Sheer tops and bottoms highlight the intricate (and sometimes sporty) undergarments and bodysuits beneath each piece.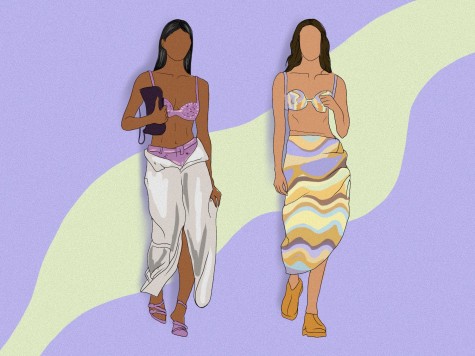 Asymmetrical earrings
More and more stylists are opting for asymmetrical jewelry — a pearl on one ear and a chunky gold hoop in the other. It's fun, it's bold and it's in. Many brands, such as Rowan, Mejuri and Gorjana, now sell individual earrings as opposed to pairs, highlighting the demand for unique pieces. If you need inspiration on finding the perfect proportions, Gigi Hadid's "7 Days, 7 Looks" video for Vogue featured some intense pairings.
Bows, bows and more bows
In many ready-to-wear collections, bows have emerged as a playful embellishment, with brand Simone Rocha leading the way. Its dainty bows were utilized as textured motifs on many looks, while ribbon bows cascaded from models' nails and cheeks for added drama. It's clear that bows are coming back in all shapes and sizes.
Fringe frenzy
The industry's newest take on fringe has elongated hemlines with materials like chains and crystals, rather than traditional leathers or wools. Keep an eye on emerging Danish brand Aknvas, which is reinventing what was once a fashion staple for the modern world with its neon crochet tops that feature floor-length fringe.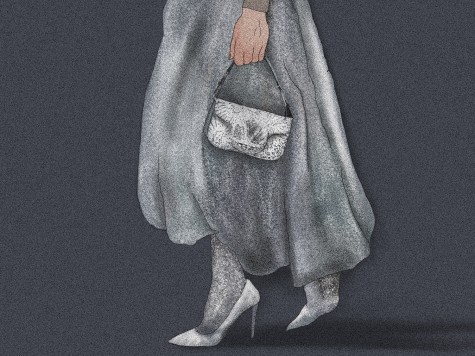 Contact Olivia Condell at [email protected].