Steinhardt Junior Reports at the Forefront of Prague's Fashion Scene
From Prague to New York, Sarah Teskova is covering fashion worldwide.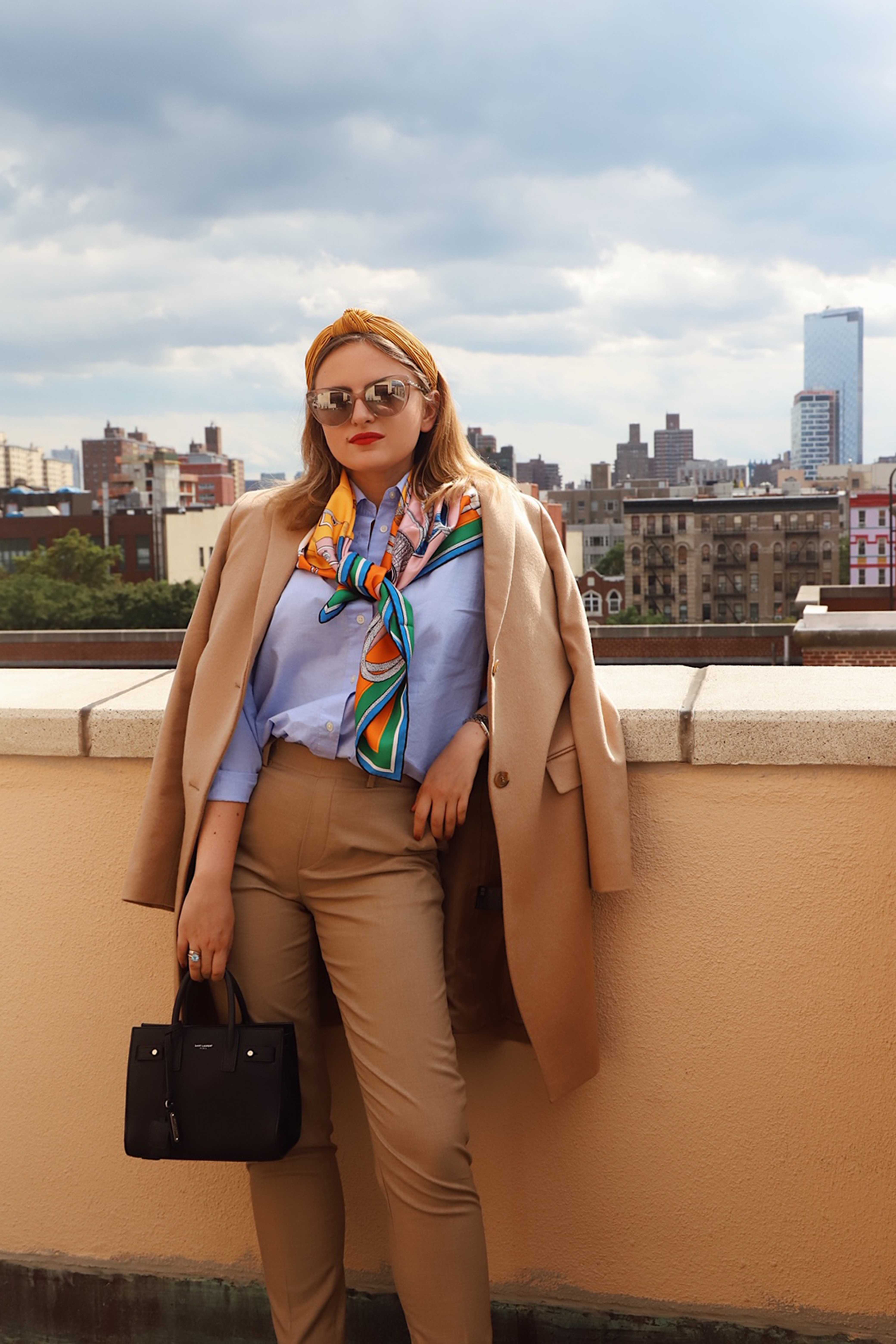 A picture is worth a thousand words. To Steinhardt junior Sarah Teskova, the stories and images of fashion are worth a thousand more. A budding fashion journalist, Teskova's journey within the industry has taken her from covering New York Fashion Week for WSN to now writing for Harper's Bazaar Czech Republic.
Teskova's fashion journalism endeavors began with her own exhibition at Prague's Hybernia Theater. Displaying her work in one of Prague's most respected art institutions led to another opportunity for Teskova as a photographer for Czechoslovak Models, a Prague-based modeling agency. 
Since arriving at NYU, the emerging freelance writer and photographer has found other opportunities in the field of fashion communication by interning at DNA Model Management. Teskova also has bylines for NYU.FASHION, an online fashion media platform serving the NYU community that offers lifestyle tips and fashion trend reports. 
The experience Teskova has accumulated in both Prague and New York City has evidently paid off as she is now a contributing editor and photographer for Harper's Bazaar Czech Republic and covered New York Fashion Week for them. Thanks to a combination of Teskova's writing acumen and her initiative in applying for an internship position at Harper's Bazaar Czech Republic, her dream of working for a major fashion publication came true. 
"I've met the editor-in-chief of online Harper's Bazaar who liked my proposed topics and it all kickstarted from there," Teskova said. 
Teskova's initial interest in visual art came from her childhood visiting galleries, museums and cultural landmarks in central Europe, where she grew up. 
"My interest in fashion really manifested from being a painter and photographer," Teskova said. "I see fashion as another form of art." 
Fashion journalism seemed like a natural progression for Teskova, given her ingrained interest in photography and art. 
"I love documenting people in their best light and then seeing the joy on their faces when they see the end result," Teskova said. "They realize how beautiful they are — and getting a chance to show someone that is amazing." 
Teskova's position at Harper's Bazaar Czech Republic has already taken her far in the world of fashion journalism. So far, she has covered several Spring Summer 2020 fashion shows, naming Christian Siriano, Zimmerman, Sally LaPointe and Cynthia Rowley as her favorites.
YouMe Lin, a Gallatin alumni and founder of NYU.FASHION, sees nothing but good things in Teskova's future in enlightening others through her strong command of language and visual eye.
"Sarah is an extraordinary writer and has a keen eye for fashion," Lin said. "I admire how she's constantly using her work and stories to inspire others in both journalism and through her style." 
Although she is enjoying every minute of reporting on current runways, Teskova says that she does not see herself pursuing a career in the fashion industry. 
"I see it as more of a passion, something to distract me from the real world," she says. 
Nonetheless, Teskova says that her experiences in the ever-evolving industry have endowed her with many lessons and to live by that she believes will stay with her in any career that she wishes to pursue. 
"It's a rough business, so make sure to stay humble, but also watch out for yourself," Teskova said "It's all about connections and you never know who you're going to meet. Go to the event, even if you don't feel like [it]. Life is about change." 
A version of this article appeared in the Monday, September 16, 2019 print edition. Email Sara Miranda at [email protected]