Worth the Investment? The Hidden Payoffs of High Fashion
From confidence to conservation, your first luxury purchase can reflect your values in a way that's worth the investment.
The first high-end purchase. Though far from affordable for everyone, it's an important milestone for many. Whether a gift or the culmination of months of saving up, a luxury purchase can serve as a reflection of personal values and become an important memento. 
My first luxury purchase was a snapback from Bosua by Boo, a trendy store in Vietnam, bought with the money I saved from skipping breakfast for 39 days. It ended up being stolen by a malicious monkey on a school trip, but still taught me how to give up smaller desires for a long-term goal. 
CAS senior Jake Barber also worked hard for his end result. As the result of working two jobs in high school, he finally earned enough for a Coach messenger bag. He considers the accessory to be a constant reminder of the time and effort he spent obtaining it.
"Because the bag is an item I can take to work, to school and to class, I think it's not only a symbol of my hard work but also a mobile certification of me having actually worked for it," Barber said. 
Stern first-year Paige Bui considers her Miu Miu purse an aid in social situations as it provides her with self-assurance while simultaneously serving as a reminder of her father, who gave it to her as a present when she first came to the United States. Furthermore, the purse also opened the door to later high-end purchases.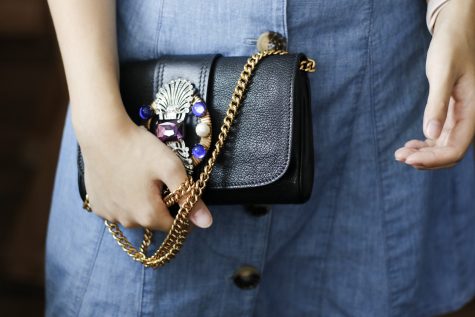 "I think it's nice to have a few luxury items in your closet if you can afford it," Bui said. "It does make me feel more confident, and the quality is unrivaled by those from other brands."
Steinhardt junior Madyson Barnfield's first luxury purchase was also a gateway to more items. Starting with a pair of leather Chelsea boots from Kate Spade, she gradually became more comfortable with spending money on occasional presents for herself.
"I still go through the thought process of 'Oh, this is way too much money and I shouldn't buy that," Barnfield said. "But I have the money, I will make more money, and I deserve this, so I should. That purchase was the first step of being okay with buying something expensive every once in a while." 
The first high-end purchase could also be a reflection of one's own confidence during what could be a scary first year of college. 
Steinhardt first-year Orriz Ou's initial step onto the luxury tier of clothing and accessories wes made with red envelope money. When carrying his $380 Beige GG Supreme Kingsnake wallet from Gucci, he feels a sense of self-confidence, which helps him carry conversations as well as adapt to his new life in the U.S.
Ou considers his wallet to be a special addition to his appearance, and bought it in order to stand out from the crowd. "I need to have one of these things that would pop out. Otherwise, I [would] think I am quite a boring person." 
For Steinhardt MCC Professor Finn Brunton, his first fashion milestone shows what he values. Showcasing his 10-year-old Red Wing boots, Brunton expressed his love for conservation.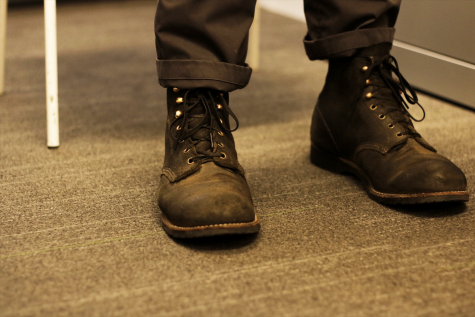 "I feel very emotional about waste, about things like fast fashion and the idea that we so often live in a cycle of buying things that basically disintegrate as we wear them, because we are not supposed to wear them for more than a season," Brunton said.
Luxury purchases aren't universally accessible, and are hardly the only way to celebrate your hard work, promote conservation or stand out in a crowd. But for some, they can be the foundation for more expensive purchases or other meaningful aspirations. One small financial step could be one giant fashion leap.
Email Alex Tran at [email protected].