Meet the Sophomore Running a Braiding Business from Her Apartment
Box braids, cornrows, stitch braids, faux locs — she can do it all.
Bella Gil , Beauty & Style Editor
Aug 24, 2019
The art of turning multiple strands into one. Some people are well-versed in the art of braiding, with a select few able to handle the tricky maneuvers of box braids and cornrows. However, not many can say they turned their braiding skills into a business.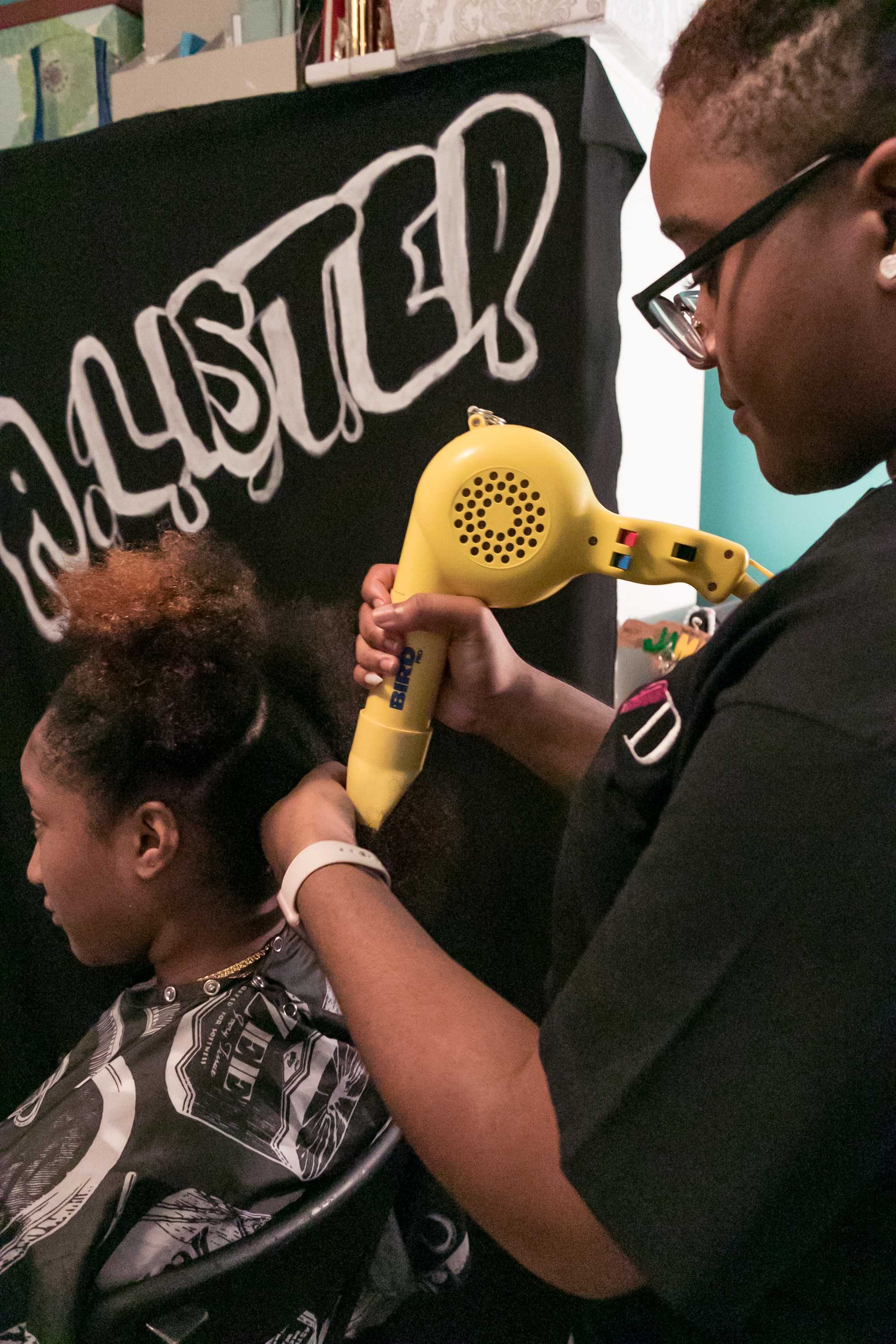 Steinhardt sophomore and Brooklyn native Ashley Hart is a hair connoisseur who turned the skills she learned in childhood from her aunt into something profitable. After years practicing on dolls and eventually her friends and family, Hart was prompted by a friend to start styling others' hair. She even went so far as to take a class that focused on stitch braiding. Soon after, she started promoting herself on Instagram, where she gained a lot of traction from NYU students, especially those in her first-year dorm.
In Rubin Hall, notorious for its sudden fire alarms and blazing temperatures in the summer, Hart decided to start her own business and become a hair braider this past April. Now working from her own apartment off campus, she feels a new level of professionalism in her work.
"In the dorm, I just had everything in a bag on my desk," Hart laughed. "But I still have NYU students come to me."
Hart typically has about two appointments a day, which she schedules through Instagram direct messages. Once availability is set, Hart then tells her client what kind of hair extensions they should provide for the specific style they requested.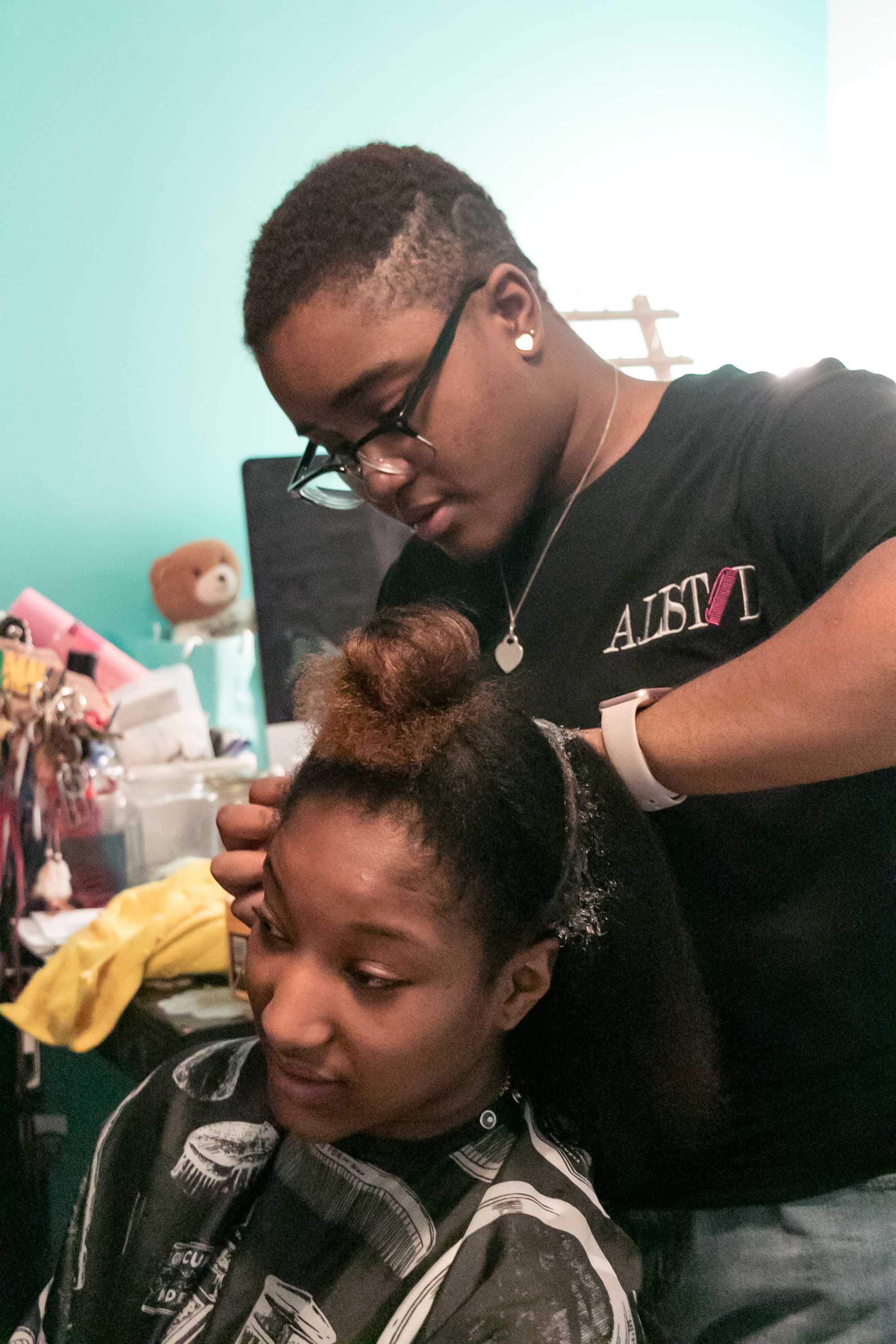 "My favorite style to do is the knotless box braids. They're easy and light," Hart said. "It's not too much hair, and they're not too tight, either." 
Although she has her favorite styles readily available, Hart accepts challenges and is always interested in trying new styles whenever her clients request them. Another thing she finds intriguing about running her business is the connections and interactions she has with her customers. 
"Usually you have to feel the vibe," Hart said. "Some people come in and you can tell they don't wanna talk and just like to listen to music, but some people love to talk and I'm fine with either one."
Hart's expertise and careful ability to gauge customers is what continues to bring in clients, both old and new. 
"Ashley's business is her professionalism, cleanliness, her overall work and her flexibility with scheduling," CAS sophomore Likai Flemming said. "Her prices are amazing for her services as well." 
Her regulars — called brand ambassadors because they sport her merch — come not only from NYU, but make the train ride all the way from all over Brooklyn and Queens.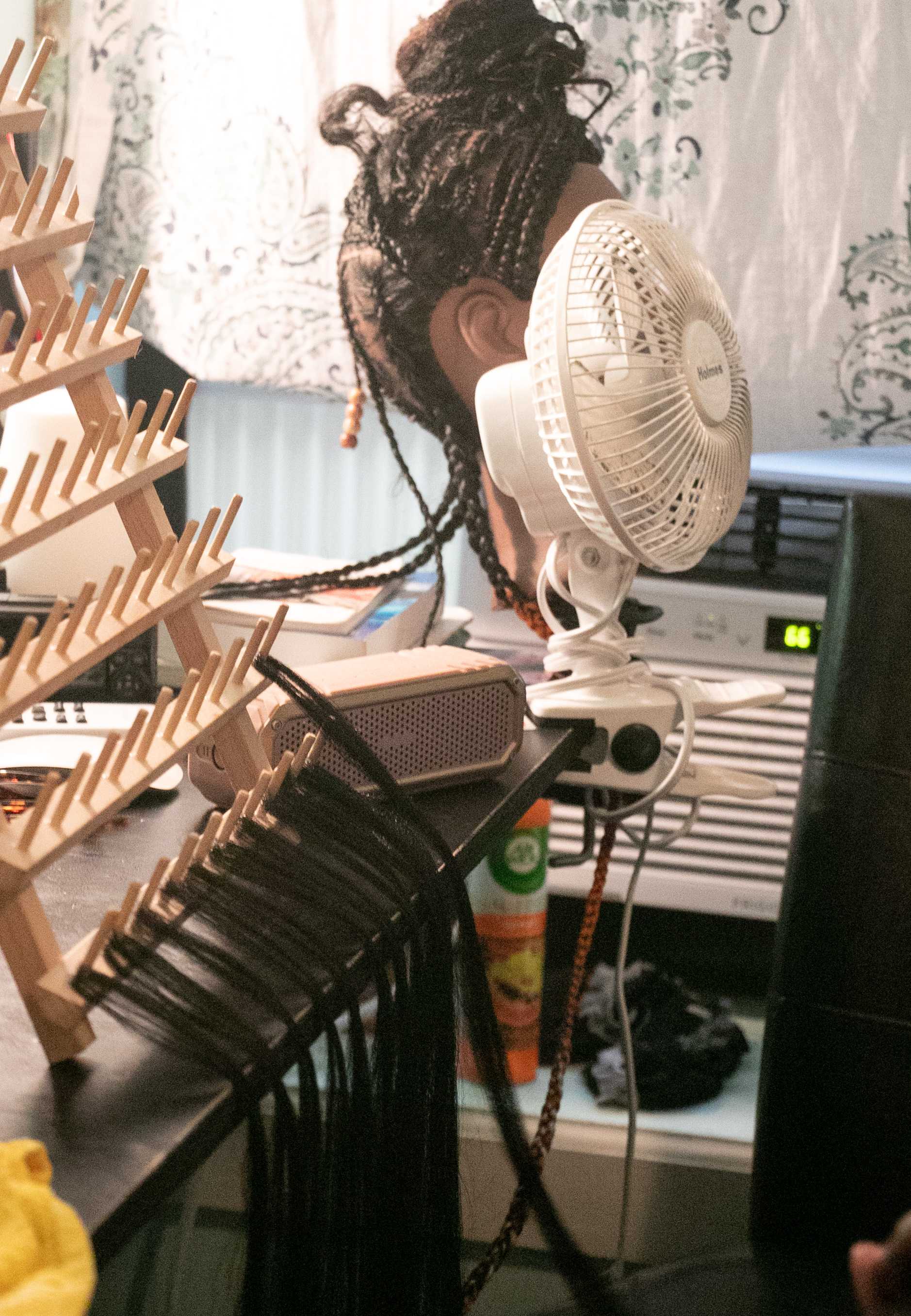 This upcoming semester, Hart is studying abroad at NYU London, where she wants to continue braiding. She has been tagging her posts with the hashtag #londonbraider in hopes of finding clients overseas. However, regulars like Flemming continue bringing customers in while Hart is still in the city.
"[Hart] makes you enjoy your time getting your hair done from the minute you walk in and sit in her chair until you leave," Flemming said. "Nothing is worse than getting services done from a person you feel uncomfortable with or who is rude. Ashley is just the opposite, which makes the whole experience even better." 
A version of this article appears in the Sunday, Aug. 25, 2019, print edition. Email Bella Gil at [email protected]