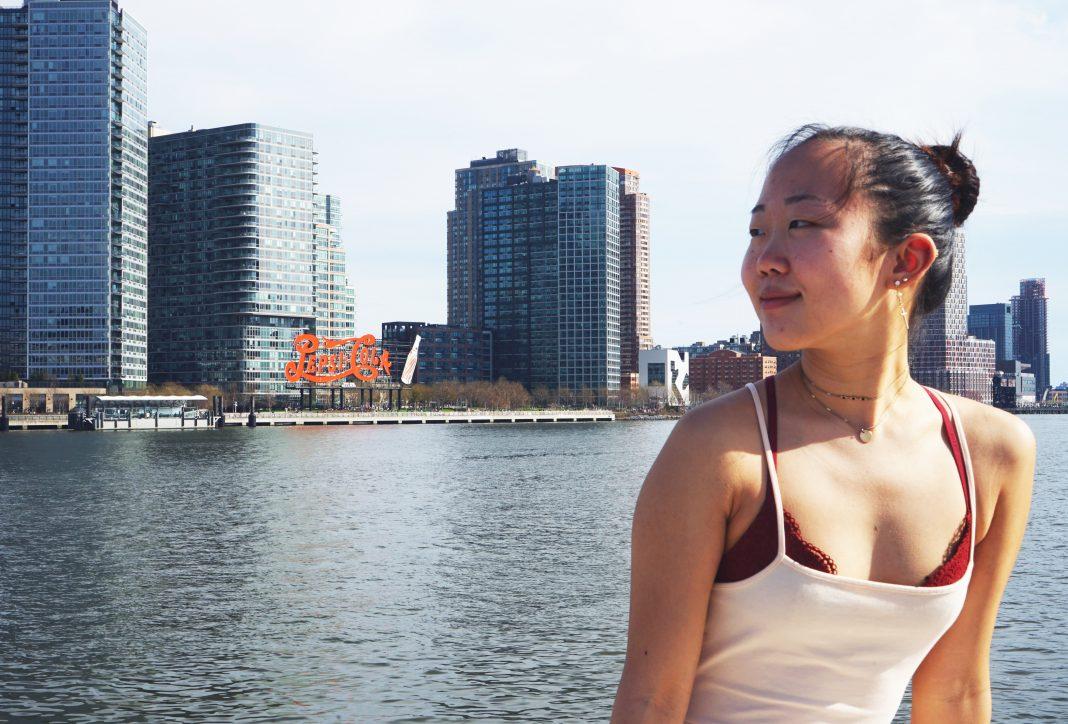 Whether we want it to happen or not, being a college student forces us to give up aspects of our old lifestyles, whether it's a healthy diet, regular sleep or makeup. As a Sephora VIB — meaning I spent at least $350 at the cosmetics giant each year — and avid makeup lover, I would put on a full face of makeup at the crack of dawn every day in high school.
By senior year, I had resorted to doing my makeup in the rearview mirror during the drive to school — before the sun was up. But as a Tandon first-year, I now barely squeeze in brushing my teeth to make it to a 4 p.m. recitation.
Putting on makeup every morning also used to be the norm for Tandon first-year Grace Kim. As a high school senior, she wouldn't step out of her house without makeup.
"Foundation, eyebrows, eyeshadow and always, winged liner. Always," she said. "I started wearing makeup because the person I was dating as a sophomore in high school said I would look better with makeup, and as silly as it sounds, I wanted to impress him."
But when Kim got to NYU, she found herself taking time in the morning to get some extra sleep rather than perfect her wing. CAS first-year Cindy Kim acknowledged she also began prioritizing sleep as she adjusted to the rhythm of college life.
"College was so unlike high school, where I had a daily routine and a consistent schedule," Cindy Kim said. "School was no longer an eight-to-three kind of schedule. Instead, I found myself waking up at different times every day, staying up and pulling more all-nighters than my entire high school career."
On the other hand, Tandon first-year Grace Caoilin stopped for other reasons.
"I think what prompted me to stop was just the realization that other people could care less what your face looks like," she said.
Quitting a daily makeup routine can also lead to unforeseen benefits. For Grace Kim, the main benefit was finally breaking the cycle of covering blemishes with makeup only to end up with more blemishes from the makeup.
"I didn't go back to my everyday makeup routine because while it wasn't immediate, my skin started getting clearer from not wearing makeup," she said.
For other students, like Tisch sophomore Susan Cavalcanti, the benefits were less visible but equally impactful.
"I feel empowered being able to not wear makeup and now [feel] pretty confident even when my skin has some blemishes," Cavalcanti said.
However, just because some students have stopped wearing makeup doesn't mean they don't enjoy it anymore. Tisch first-year Jean Zamora said she never did anything spontaneously in high school because she needed two hours to get ready. Although she ditched the elaborate routine when she came to NYU, she didn't go cold turkey.
"I still love makeup, so I'll wear it whenever I feel like it," she said.
For better or for worse, college life has inevitably altered our daily routines. While I still haven't been able to completely give up makeup, I've learned to accept that the individual with a bright highlighter and sharp eyeliner is the same individual with blemishes and dark under eyes.
Email Joyce Shin at [email protected]