Fighting Senior Citizen Isolation, One Manicure at a Time
The NYU GlamourGirls chapter teams up with a local senior center to connect students and seniors for manicures.
The Woodstock Senior Center in Midtown buzzed with excitement when six students from the NYU GlamourGals chapter began setting up, transforming the small multipurpose space into a first-class manicure salon. Within minutes, every chair became occupied and conversation filled the room. Senior citizens gleefully shared stories of their childhood, their own college experiences and adventures around the world while the students prompted them with questions, listened intently and polished their nails.
CAS senior and GlamourGals chapter president Prianka Koya explained that because manicures force people to face one another for almost 30 minutes, it is the optimal setting for one-on-one conversations.
"Some seniors are very talkative and share their experiences," Koya said. "Others are more curious and ask questions, like why you decided to paint nails on a Sunday. You hear stories that you would never hear otherwise, meet people you never would have run into on your own and volunteer with a great group of students who also choose to spend their time volunteering."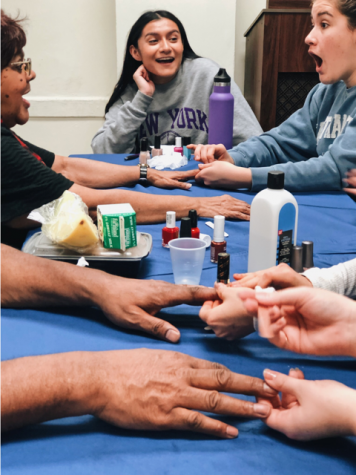 A 2017 report by the New York City Comptroller stated that between 2005 and 2015, the city's population of adults over 65 increased by more than 19% from approximately 947,000 to 1.13 million. Another 2017 report published by the NYC Department for the Aging claimed that an estimated one in five seniors feel affected by social isolation, a proven cause of negative mental and physical health.
GlamourGals is a nonprofit organization that gathers student volunteers to give makeovers to residents at local senior care centers in order to combat social isolation.
NYU has had a GlamourGals chapter for seven years, during which time students have visited hundreds of seniors. According to Koya, the NYU chapter has about 100 students on its mailing list, and the group visits senior centers twice a month. The difference that GlamourGals makes goes far beyond giving a senior citizen a fresh coat of purple nail polish.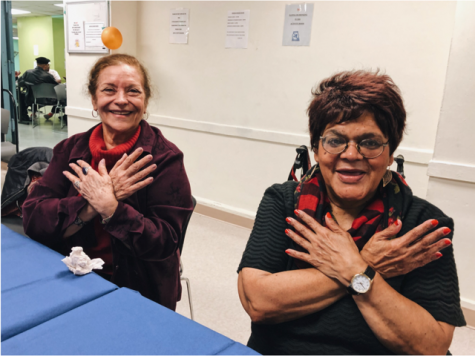 Koya recalled a particular anecdote that demonstrated the unique impact of the club.
"I remember asking a senior if she wanted to get her nails done," Koya said. "She seemed surprised but joined us. Then during the manicure, she told me she had stopped at the center only to use the restroom and if she hadn't had this manicure, she would have gone back to her bedroom and watched TV all evening. We spent the next hour talking about her children, grandchildren and husband who passed away. As she left, she smiled at me and said, 'This manicure really made my day.'"
Stern senior Jacob Swe is a frequent volunteer with GlamourGals and says these visits are a way to give back to the New York City community.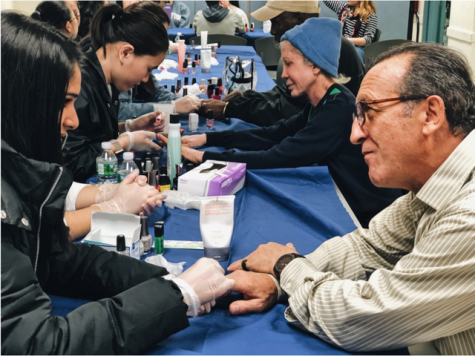 "Here at NYU, we are so privileged," Swe said. "It is valuable to me to be able to use my privilege give back in some sort of way."
CAS junior and GlamourGals NYU Vice President Rima Mazumdar emphasized the personal connections made between students and senior citizens.
"We aren't just like any other community service organization," Mazumdar said. "We really focus on the idea of self-love at any age and allowing these seniors to feel pampered and heard and connected to the community, no matter the age gap."
A version of this article appeared in the Monday, April 15, 2019, print edition. Email Jordana Bornstein at [email protected]