Autumn in New York is one of the best times of the year. As the humid summer air is swept away by the crisp fall breeze, you can finally enjoy the outdoors without sweltering in the heat. But despite all the city has to offer year-round, many traditional fall activities require venturing beyond the five boroughs.
Whether you're looking to reconnect with nature or want a change of scenery to go with the new season, here are four day trip destinations — all accessible via public transport — that will help get you into the fall spirit.
Untermyer Gardens Conservancy 
945 N. Broadway, Yonkers, N.Y.
If you're looking for a break from the fast city life, take the Metro-North Railroad up to Yonkers and visit the Untermyer Gardens Conservancy. Less than a two-hour ride from Grand Central Terminal, this outdoor oasis provides the perfect backdrop for an urban escape. The 43-acre garden is open seven days a week, from 9 a.m. to 6 p.m, and is free to the public. The conservancy offers six different gardens each with its own unique horticulture and architecture. There are vistas, temples and walking areas to explore. The conservancy also has a designated picnic area overlooking the Hudson River for you and your friends to unwind and enjoy nature's scenic transition from summer flowers to fall foliage.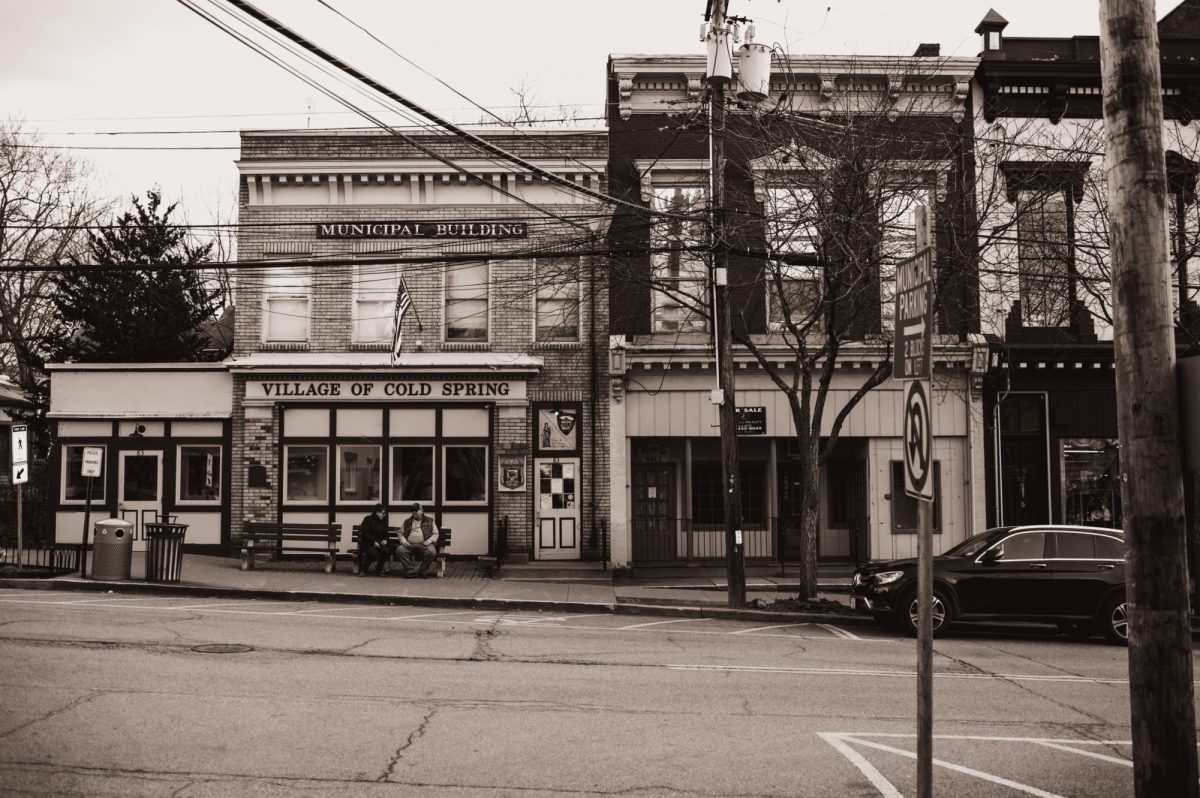 Cold Spring, N.Y.
Tap into your inner nature-lover with a trip to the town of Cold Spring, New York. An hour and a half at most on Metro-North will take you directly to the Cold Spring train station from Grand Central. From there, you can take the Cold Spring Trolley to the nearby Hudson Highlands State Park Preserve, which offers a plethora of trails for hiking enthusiasts of varying difficulty levels. If hiking isn't your thing, Cold Spring also offers a variety of locally owned restaurants and shops, making it the perfect fall day trip for some scenic and quaint small-town vibes. Make sure to check out the DamnAged Vintage shop for some unique thrift finds or Cold Spring Coffeehouse for a cozy afternoon pick-me-up, both located on Main Street. 
Sleepy Hollow, N.Y.
For the ghost fanatics, a trip to the small town of Sleepy Hollow is a must-visit on your fall to-do list. As the setting of Washington Irving's legendary tale "The Legend of Sleepy Hollow," the Sleepy Hollow community goes all out for the Halloween season. The town is about an hour train ride from Grand Central via the Metro-North, and there is never a shortage of things to see and do in this historic village. Infamous locations such as the Sleepy Hollow Cemetery or the Headless Horseman Bridge are free to the public, making them the perfect destinations to include on your spooky itinerary. If you're willing to splurge, pick up some tickets to the iconic Great Jack O'Lantern Blaze display for the ultimate Halloween experience. For those who aren't a fan of spooky stories, enjoy some rural fall scenery at the Rockefeller State Park Preserve, or spend the day enjoying locally owned restaurants and roaming through the abundance of vintage shops and boutiques, which extends well into the adjacent village of Tarrytown.
Masker Orchards
45 Ball Road, Warwick, N.Y.
Nothing screams autumn like going apple picking — an activity Manhattan unfortunately does not offer. A two-hour bus ride from the Port Authority Bus Terminal will take you to the town of Warwick, New York, where you can spend the day at Masker Orchards. Admission to the orchard is free, and you can enjoy free all-you-can-eat apples while there. If you're hoping to take some apples back to the city with you, they charge $33.95 per half bushel with varying deals available online. The orchard's country store is open from 9 a.m. through 5 p.m. seven days a week, where visitors can purchase pies, donuts and apple cider. If you plan your visit on a weekend, fully immerse yourself in the spirit of fall by enjoying some of the many festivities the orchard has to offer, such as wagon rides, an apple maze and a haunted house. Weekend visits to the orchard also include a hot dog stand and a highly appraised gourmet macaroni and cheese truck.
Contact Ava Lee at [email protected].