You Worry About Your Costume — We Handled Your To-Do List
Here are all the best activities you'll want to check out this Halloween— you're welcome!
Halloween: a time for dressing up, indulging in more than a few handfuls of sweets and celebrating spooky season with friends. However, if you find Halloween parties to be the scariest part of the season, there are plenty of things to do in New York City that don't involve sweaty apartment dancefloors and plastic bottles of vodka.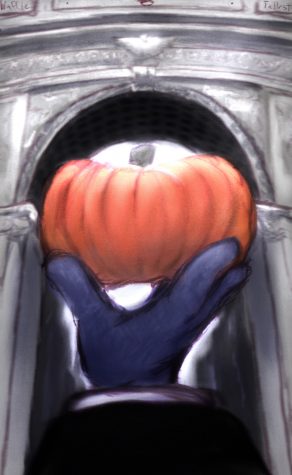 Village Halloween Parade
Oct. 31, 7-10:30 p.m.
Sixth Avenue from Spring Street to 16th Street
The Village Halloween Parade is a must-add to your New York City bucket list. For 46 years, this festival has been a staple for Village residents and features an array of elaborately dressed participants. Luckily for us NYU students, the parade marches right by campus, meaning laziness is no excuse not to celebrate.
Bane Haunted House
Various time slots through early November, tickets first-come, first-served
618 W. 46th St.
Named "The Scariest Haunted House" by the Star Ledger five years in a row, this spook-fest promises a night of thrills for even the most fearless attendees. "We play on every one of your fears; claustrophobic, separation anxiety, clowns, and more," states their website. Be warned, the event is definitely not for the faint of heart — last year, over 2,000 visitors could not make it all the way through the haunted house.
Six Flags Fright Fest
Various dates though Nov. 3, 5:30 p.m.-midnight
1 Six Flags Blvd., Jackson, New Jersey
This experience is well worth the trip to New Jersey: enjoy a night of spooky-themed rides, bone-chilling haunted mazes, creepily-dressed performers, Halloween-themed shows and more. Make sure to get passes for the haunted houses, mazes and shows that aren't included in an entrance ticket for the full experience.
Scary Movie Marathon
Oct. 31, sufficiently late at night
Your best friend's apartment
For the cheapest and easiest Halloween celebration, bring some friends together for a horror movie marathon. To go classic, add The Shining, Suspiria (1977), Texas Chainsaw Massacre and Silence of the Lambs to your roster. For modern horror films, check out Hereditary, It Follows, Get Out and mother! Spook-averse friend groups should opt for Twitches, Halloweentown, The Nightmare Before Christmas and any Halloween episodes of your favorite childhood TV shows. Don't forget the snacks!
A version of this article appears in the Monday, Oct. 28, 2019, print edition. Email Yaprak Ugurses at [email protected]