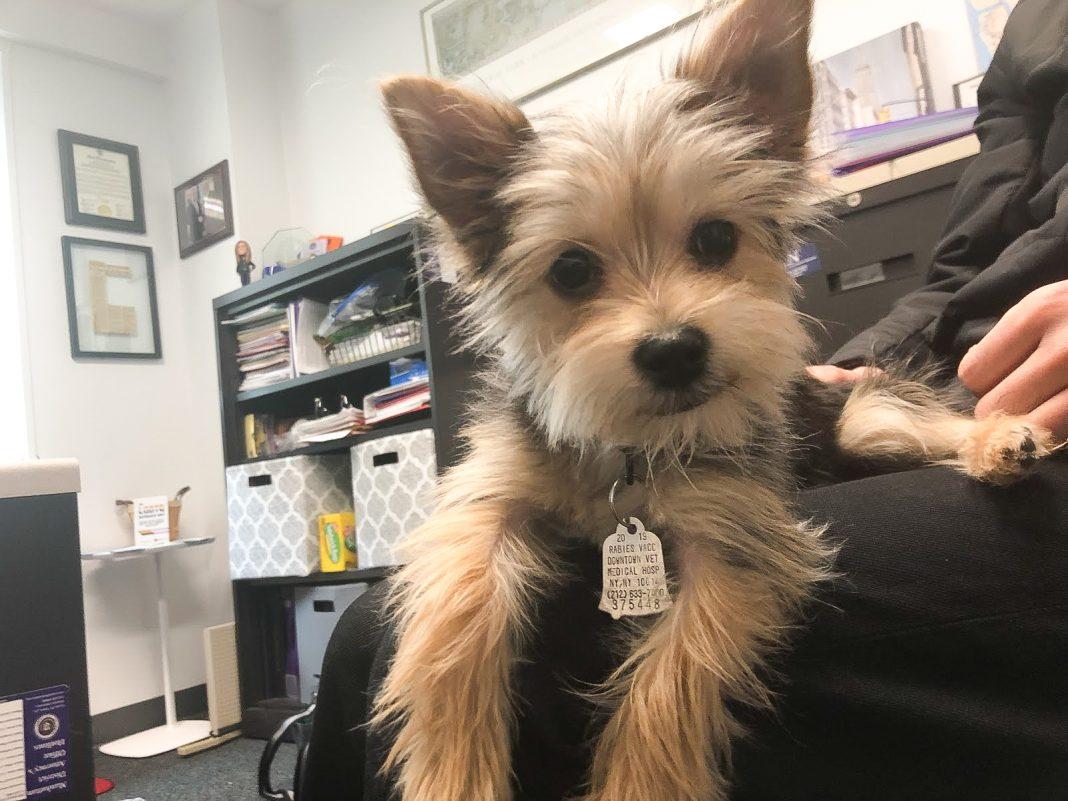 He's hardly more than five pounds, but he's training to serve a big purpose. Archie, the 6-month-old puppy now working with the NYU Department of Public Safety, is in training to become a certified therapy dog.
"He will be in my office when I meet with victims, or anybody in the NYU community who needs help," Assistant Vice President of Field Operations in the NYU Department of Public Safety Karen Ortman said. "That will be his purpose. He's here to provide comfort to people."
Named after the Washington Square Arch, the Maltese-Yorkie mix has just completed American Kennel Club's S.T.A.R. Puppy training program. This course prepares puppies for Canine Good Citizen, the final AKC program that will enable Archie to be certified as a therapy animal once he turns 1 this upcoming October.
NYU Senior Vice President of Campus Services and Safety Marlon Lynch brought Archie in to fill NYU's need for animal-assisted therapy. Unsurprisingly, everyone was for it.
"Being a dog lover, I jumped on it," Ortman said.
Not only did she jump on the idea, but as Archie's handler, Ortman brought him in to live at home with her along with three other dog brothers and sisters. During the week, the pup tags along with Ortman to work.
Now, as NYU students experience ups and downs, they'll have a furry friend to help them through it.
A version of this article appears in the Monday, April 15, 2019, print edition. Email Kylie Kirschner at [email protected]