Head in the Clouds brings diverse roster to NYC
The festival provided a safe and welcoming space for Asian artists to share their music and connect with fans.
This past weekend, Head in the Clouds Festival took over the historic Forest Hills Stadium in Queens for its New York debut. The festival, which was hosted by international record label and management, video and marketing company 88rising, featured notable Asian and Asian American artists from around the world and across genres.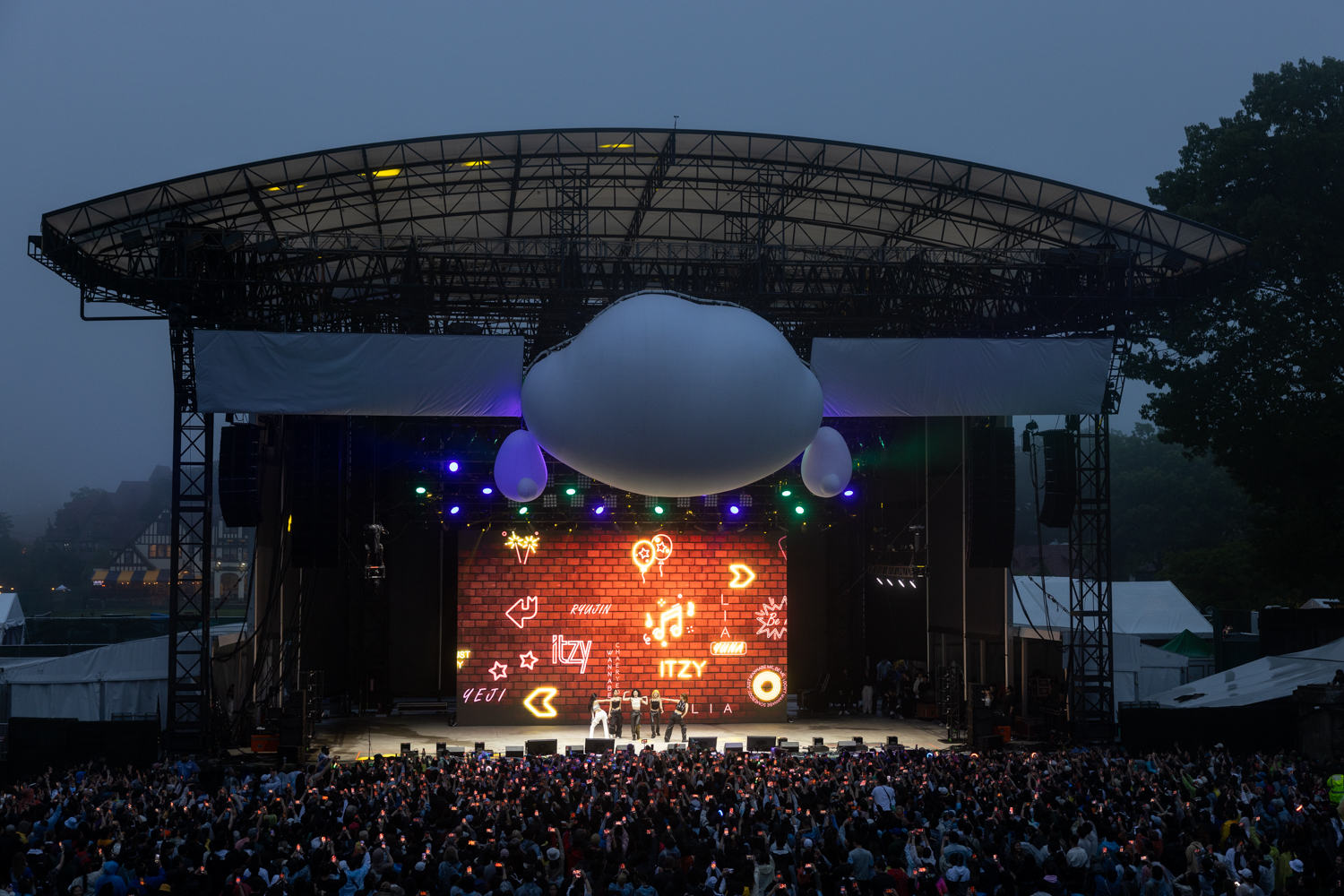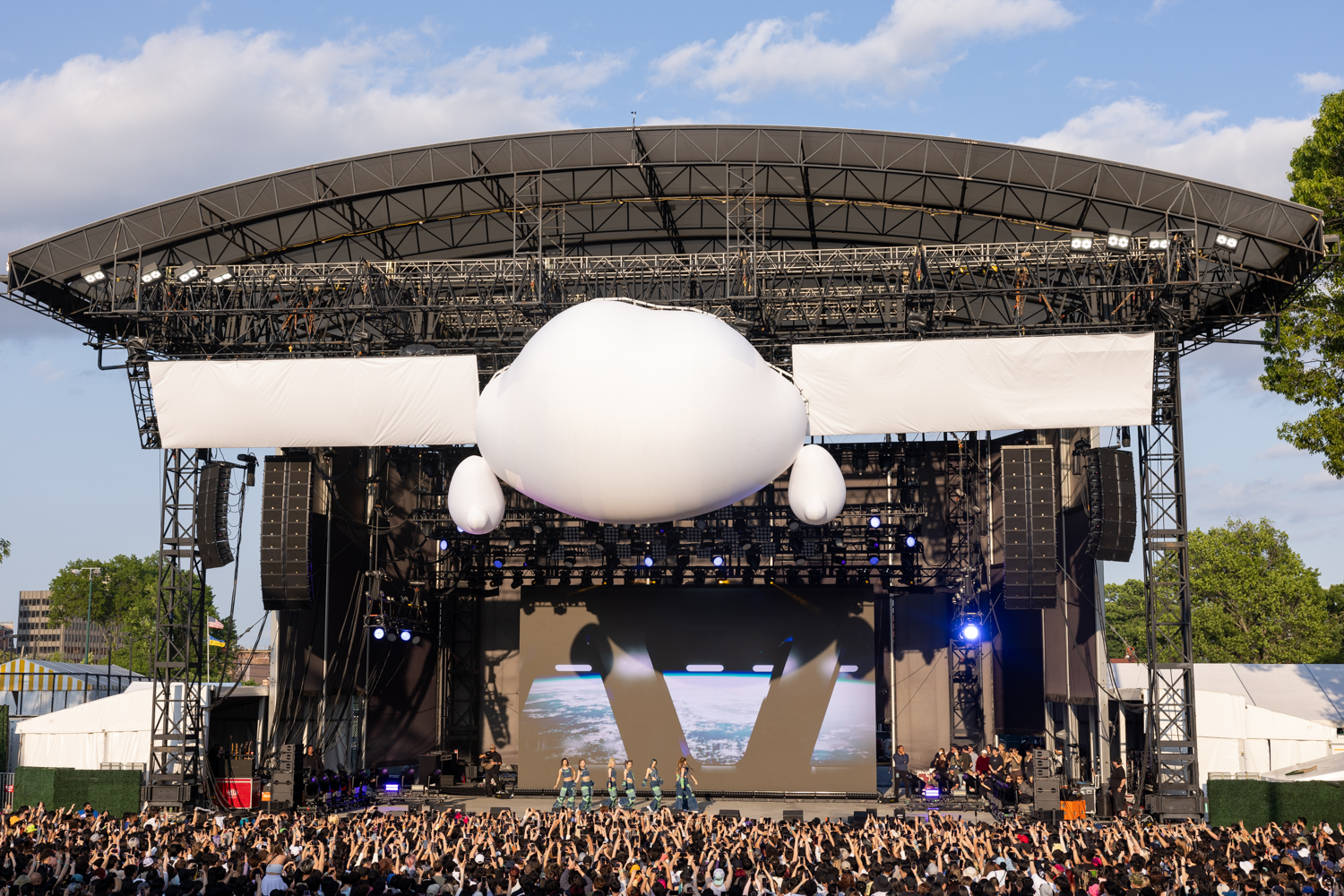 The festival lineup boasted more than 25 musicians, including ATARASHII GAKKO!, MILLI, LØREN and Yeek. Festivalgoers experienced every type of music, from J-pop and R&B to punk rock and indie hip-hop. 
Head in the Clouds began as a one-day festival in Los Angeles in 2018, but has since become a global success, with multi-day festivals in Jakarta, Manila, Pasadena and now Forest Hills. The New York City festival was a homecoming for 88rising, which was founded in a parking garage in the city eight years ago.
Upon entering the festival grounds, crowds were met with an open turf area where vendors and sponsors advertised claw machine games, stylized merchandise and a wide array of food options. 
Vendors sold Asian and Asian-fusion foods like curry, summer rolls, bao and rice bowls. The star of the food show was, indubitably, Rokstar Chicken.
The New-York-City-based Korean fried chicken brand, which was founded by restaurateur Mark Lee, boasted one of the longest lines on the festival grounds. Lee, who was previously managing partner of NYU student favorite Spot Dessert Bar on St. Marks Place, felt encouraged to share Rokstar Chicken with festivalgoers and NYU students alike after the success of the popular dessert location.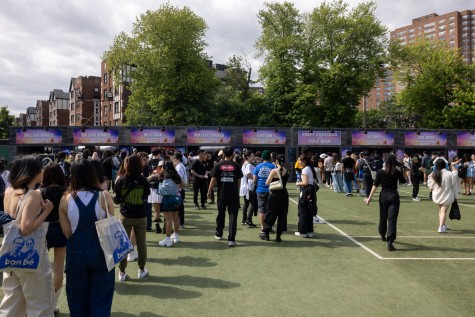 "The majority of our customers are NYU students, the majority of our staff are NYU students, so by nature, I just became part of the NYU culture," Lee said. "I have a huge pride and passion about Korean food and Korean culture. As I'm working with New Yorkers, and NYU students, I felt like I wanted to create a brand that really represents a Korean flavor with New York attitudes."
The first day of the festival saw smaller crowds of dedicated fans as rain plagued the grounds from start to finish. Despite the weather, artists and fans pushed through each set without a hitch or delay the entire day. 
Day one opened with an energetic and theatrical performance by Pavari, one of two Indian American artists in the Head in the Clouds lineup. Pavari, who studied Indian music and dance growing up and, later, musical theater, incorporates her training into her songs. Taking inspiration from pop music and the drama of musical theater, Pavari's sound is unique and lyrically driven.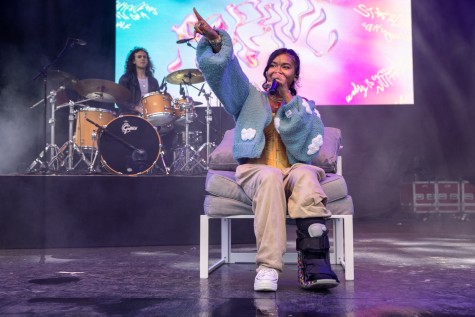 "It meant the world to me that the first festival I played was something that was so rooted in representation and diversity, and inclusion, and all the things that my art stands for. And everything that I stand for," Pavari said. "It was just a beautiful experience, because it wasn't just like any other show. It wasn't just like any other festival, you could see in the audience, people that looked like me."
Representation, diversity and feelings of inclusion are all common threads that tie the Head in the Clouds Festival together and make it so unique. Steinhardt sophomore Victoria Li agreed that the event felt welcoming and comfortable, especially for Asian students. 
"It's really nice coming as an NYU student. Obviously, there are a lot of students here, but it really speaks to how NYU talks about diversity," Li said. "It feels nice that I can be in an area on the East Coast where there are a lot of Asians and I don't feel like I'm really necessarily a minority."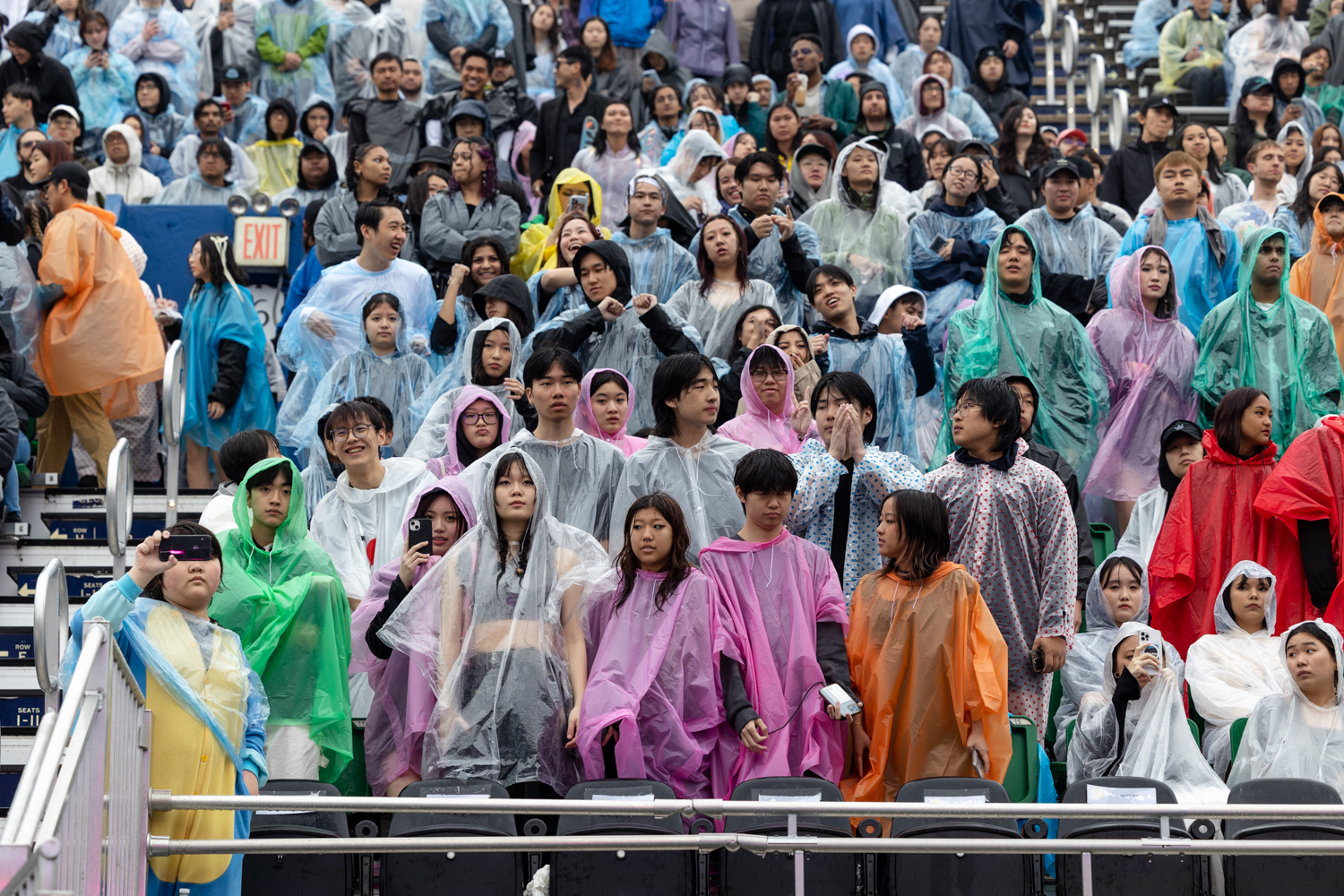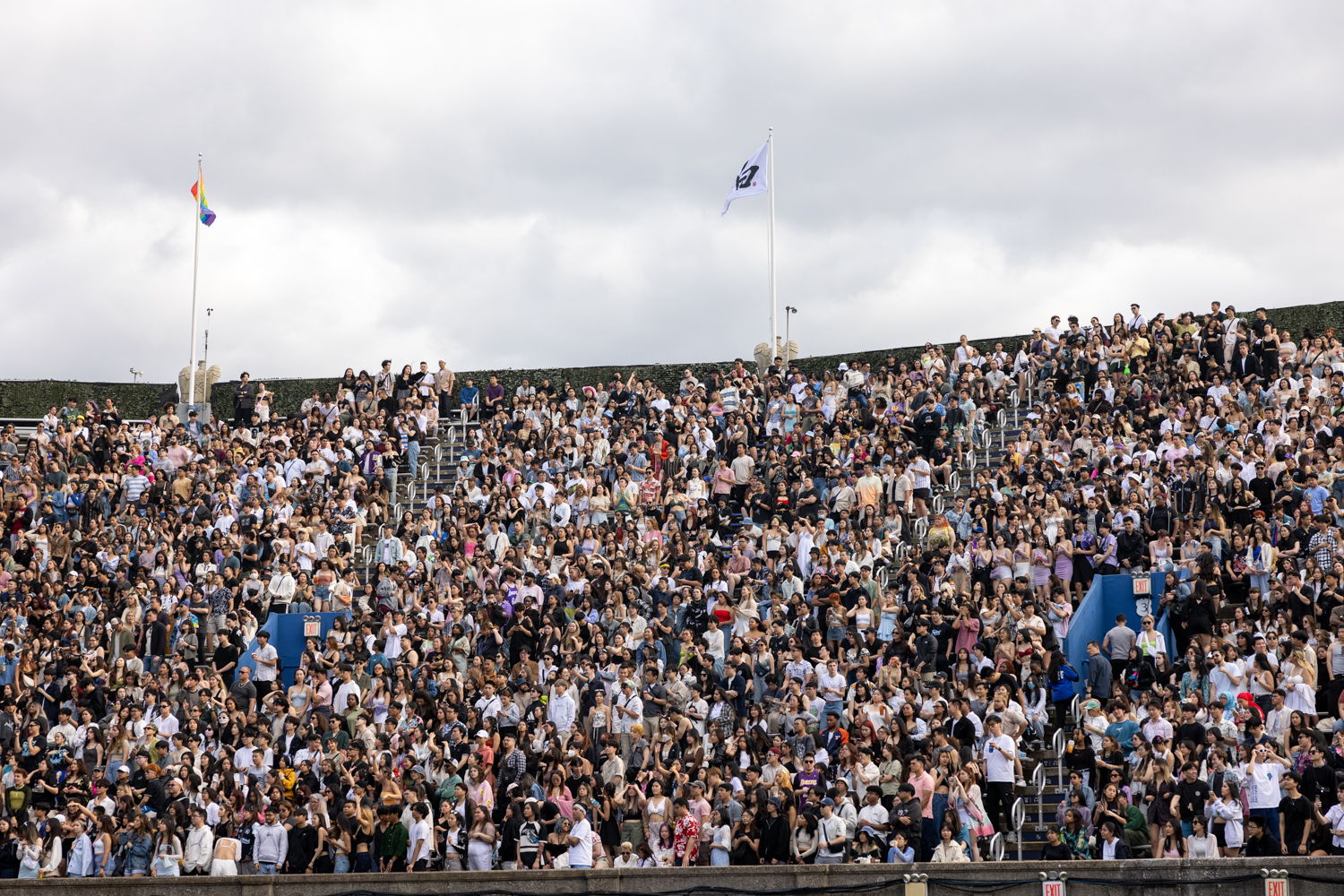 Much like day one, day two opened with an artist inspired by her heritage and who embraces ideas of diversity and family in her music. Wolftyla, who is an NYU alum and wrote her first ever single in Third Avenue North residence hall, took to the Double Happiness stage with energy and enthusiasm. She performed songs spanning from her days on Vine to unreleased music inspired by K-pop and R&B. The crowd couldn't help but look at her NYU-violet-streaked hair.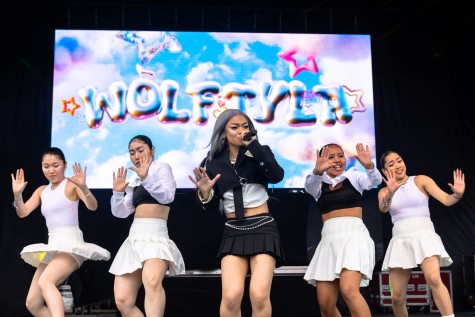 The second day of Head in the Clouds saw higher spirits and larger crowds. Under clearer skies, festivalgoers took full advantage of the sprawling grounds and activities set up around the stadium.
With more people filling the stadium and crowding the grounds, there was an infectious feeling of excitement among festivalgoers. Attendees danced and sang, moving seamlessly between stages and the dozens of food vendors scattered throughout the event.
With continued standout performances by beabadoobee, ISOxo, ITZY, Rich Brian, XG — which made its U.S. debut, DPR Live, DPR Ian and NIKI, there wasn't a bad set in sight.
New York City's first Head in the Clouds Festival ended with a special performance by the 88rising artists at the event. The group took the mainstage in unity, sending fans off with three final songs.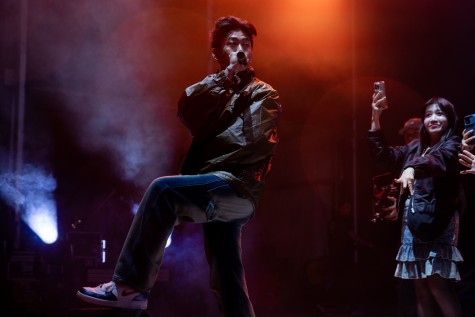 As the show came to a close, 88rising artist NIKI left the crowd with words of encouragement that encapsulated the true meaning of the Head in the Clouds Festival: "You're welcome here. You belong here. All of this is yours."
Contact Lea Filidore at [email protected]