Doechii and Earl Sweatshirt bring the heat to V100
Earl Sweatshirt, Doechii and NYU student artists put on an unforgettable show at Terminal 5.
NYU often lacks the fervent school spirit of other large universities. That is, until Violet 100 rolls around. Every February, NYU students bleed purple and praise the university for the chance to see big artists for just $15 at one of the most highly coveted events of spirit week — the annual V100 Concert at Terminal 5.
We may not have award-winning school pride, but this year we had award-winning artists Doechii and Earl Sweatshirt at V100 — and honestly, we like that better. 
Experiencing V100 is a goal for many students, whether as an audience member or a performer. This year, the student government and the NYU Program Board invited Sophia Abraham, aka Isea,  and Jessica Omokheyeke, aka SOLA — who are both seniors at NYU — to share the stage with rappers Earl Sweatshirt and Doechii.
"This is the moment that I have been working toward since I saw my first V100 concert," SOLA said. "I felt so at home and wanted so badly to perform for people."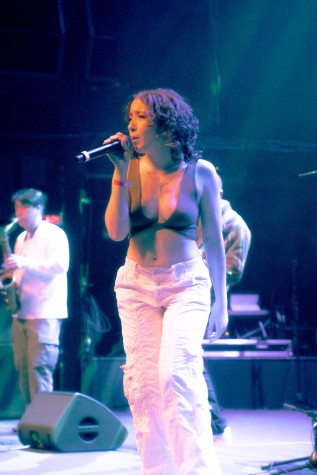 Isea echoed SOLA's sense of anticipation: "It hasn't even sunk in yet because of the literal excitement. It was just a 'right place, right time' moment, and it was offered to me, and I am extremely grateful."
The show began when the house lights in Terminal 5 finally dimmed. A jazz and R&B-inspired instrumental solo preceded Isea before she took the stage. She immediately captured the audience's attention and admiration with her melodic and smooth voice. 
Isea began her musical journey when she was 8 years old, and performing at V100 gave her the opportunity to reflect on how far she has come as an artist.
"I learned how to record music to ultimately create and mix my own," Isea said. "Through all of these moments, I found my own sound and have loved every minute of it. Just a year ago, I started performing around New York City at local venues, so to be an opener for V100 is such an honor."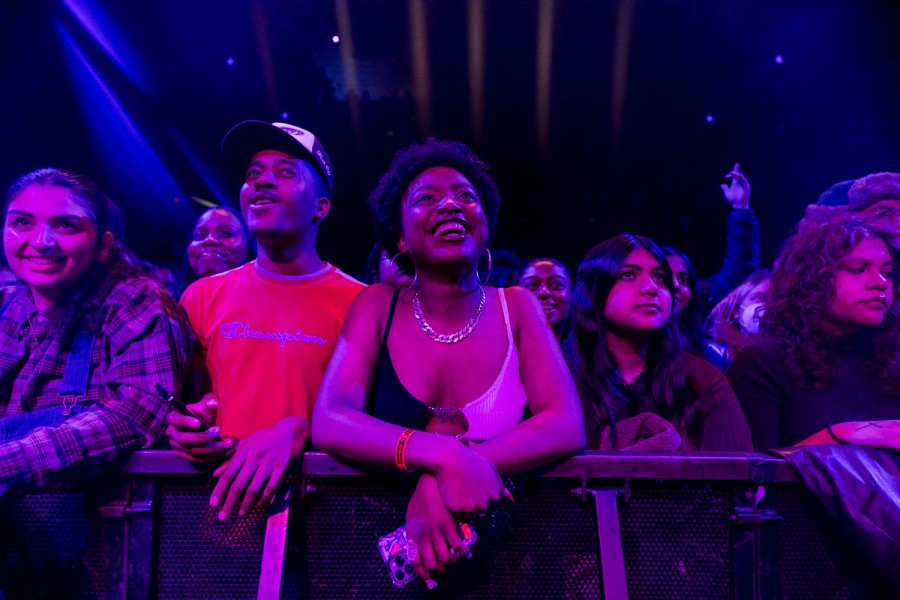 Isea enthralled the audience with original singles and a funky rendition of "American Boy" by Estelle and Kanye West. Her jazzy style and phenomenal five-piece band made each song feel new and interesting. With great solos from each band member that added to the casual atmosphere of her set, Isea opened the show with a bang by delivering a captivating performance. 
Following Isea's performance, SOLA kicked the crowd into high gear and got the packed venue dancing. The artist, who has been singing in choirs and theaters since she was 8 years old, is working her way toward stardom.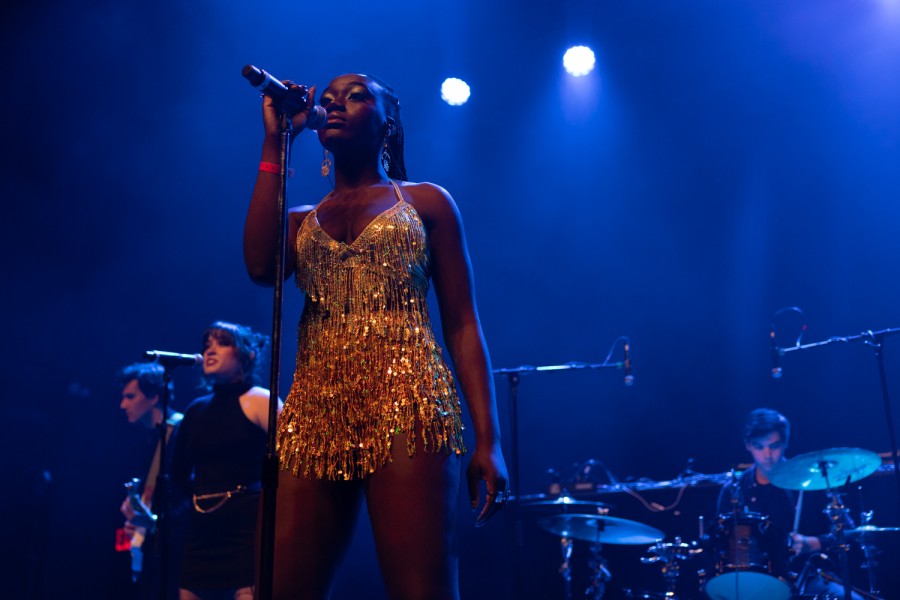 "I love to dance, and I'm putting other methods of performance together that I feel really embody who I am as an artist," SOLA said, "I'm someone who wants to do everything — I want to sing, I want to dance, I want to perform. I want to put on a show for people."
SOLA continued her performance with a rendition of Rihanna's "Diamonds," wearing a shimmering dress that gave her a shine of her own.
Backed by two dancers and a band, SOLA got hands waving and the crowd screamed for her renditions of hits like "I Wanna Dance with Somebody (Who Loves Me)" by Whitney Houston. She also performed songs off her own debut EP, "Everything in Between," which incorporated the elements of R&B, pop, gospel and soul that constitute her own music style. She describes her style as "a culmination of who I am, who I strive to be and everything in between."
After NYU's stars finished their energizing sets, the packed house welcomed Doechii to the stage.
Doechii is an alternative hip-hop rapper who made her mainstream debut in 2020 with the song "Yucky Blucky Fruitcake," which she admitted to writing in a New York City McDonald's. 
Doechii went on stage with nothing but a microphone and a DJ. Her set felt intimate and conversational, as she took the time to talk to and with the crowd.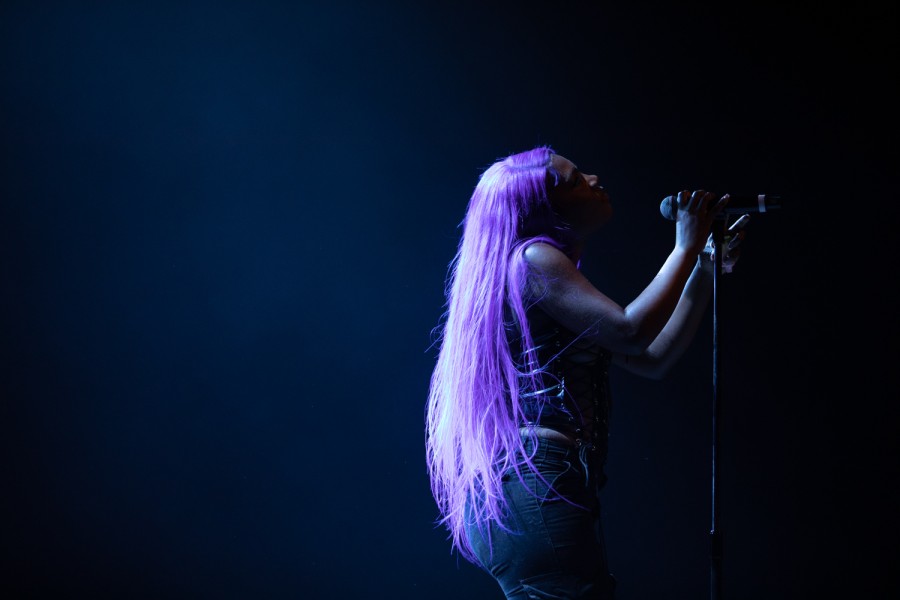 In between little chats and comedic quips, Doechii was dancing across the stage, dropping bar after bar and making Terminal 5 feel like a dance party. She even shared her new single "Homecoming" with the crowd.
When the festivities were done and the students in the crowd had danced their hearts out, Doechii departed with a slap of her ass and a flirtatious wave. 
After seeing Doechii off, the crowd anxiously awaited Earl Sweatshirt's appearance. Even Doechii was posted stageside to see the rapper perform. His voice, played over the loudspeakers, insisted that the crowd create room and move back, but people immediately rushed forward as soon as he walked out anyway.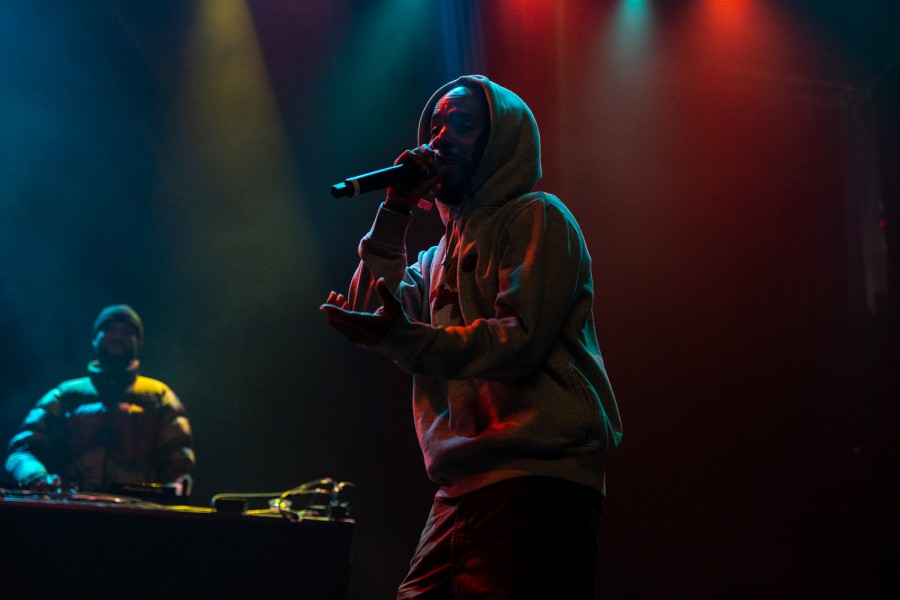 Earl Sweatshirt let the DJ pick the songs that he would play, making for a spontaneous performance that only further proved his talent. Earl started rapping at the word 'go' and didn't stop until the stage lights went dark. The set was just him, the microphone and a couple thousand NYU students.
He ended off the night with a birthday celebration turned jam session. There were not one, but two cakes at this show — one for Doechii's manager Dan, and another for Earl Sweatshirt himself, who turned 29 on Feb. 24. After a quick rendition of "Happy Birthday," Earl Sweatshirt played a mix of different songs that had the crowd dancing to end the night.
Contact Lea Filidore at [email protected].