Post-breakup movies for that post-Valentine's Day slump
Going through a breakup? Hung up on loneliness post-Valentine's Day? Here's a list of the best movies to watch when you're feeling anti-love.
Breakups suck. All you want to do post-heartbreak is cry, get into some cozy pajamas, wrap yourself in a fuzzy blanket, cry some more, and eat a shit ton of ice cream while watching a movie, in an attempt to escape from your new single life. The problem, though, is that seemingly every movie has some cheesy, unrealistic romantic plotline that you probably don't want to sit through. To help you through these trying times, I've compiled a list of the best post-breakup movies to watch that avoid the unbearably-romantic, fairytale happily-ever-afters.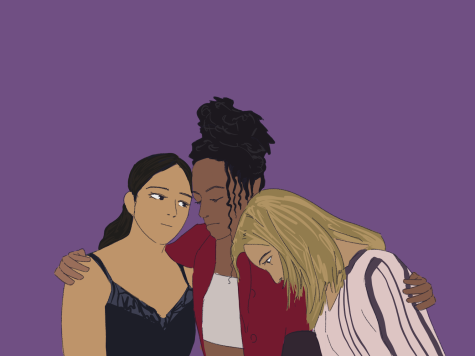 "Someone Great" dir. Jennifer Kaytin Robinson
"Somewhere between then and now, here and there, I guess we didn't just grow apart, we grew up. When something breaks, if the pieces are large enough, you can fix it. Unfortunately, sometimes things don't break, they shatter."
After I broke up with my ex-boyfriend, I had this movie on loop for a month straight. It's perfect to watch for a good cry, but it does have a hopeful side to it. "Someone Great" follows the journey of Jenny (Gina Rodriguez) after her boyfriend of nine years breaks up with her. Jenny and her two best friends decide to have one last unforgettable New York City adventure together before Jenny moves across the country to pursue her dream job. 
The driving force in this film is the self-love that Jenny learns along the way, along with the iconic female trio that would all do anything for one other. This film explores coming to terms with the fact that sometimes we grow apart from the other people in our lives. We can cherish the good times, and the love that was once there, while still acknowledging the bad. We can move on and find "Someone Great." The perfect person is out there — you just have to look.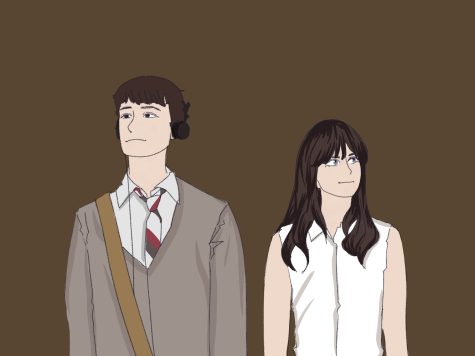 "(500) Days of Summer" dir. Marc Webb 
"Do you ever do this, you think back on all the times you've had with someone and you just replay it in your head over and over again and you look for those first signs of trouble?" 
This movie is not a typical love story, as is stated in its opening — "(500) Days of Summer" is about self-reflection. The film follows Tom Hansen (Joseph Gordon-Levitt) as he tries to figure out where his 500-day situationship with Summer (Zooey Deschanel) went wrong. As an outsider, we see both the light and dark sides of the relationship as they reveal themselves throughout the film. Despite how hard it is for Tom to accept, it becomes clear that he and Summer were never really meant to be together. The viewers are left with hope at the end of the movie, though, as Tom finally moves on from Summer and finds interest in someone new.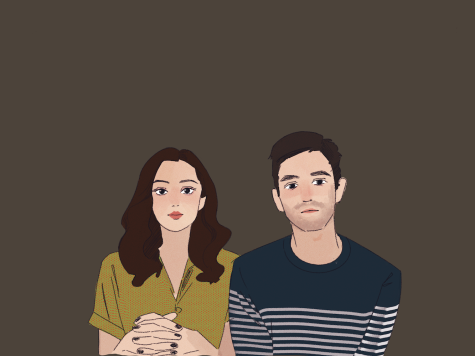 "Straight Up" dir. James Sweeney 
"That's ironic, you know? Guy obsessed with symmetry has a crooked face. You must hate yourself."
Meet a quirky pairing, watch them start a relationship, and go through a journey of self-discovery along with them. You will fall in love with leads Todd (James Sweeney) and Rory (Katie Findlay) as you see their heartwarming bond develop — despite its evident dysfunction. This hilarious, independent film about accepting your identity shows two people that found each other exactly when they needed to. It's the ultimate feel-good movie. How can you love someone so much, but not be romantically compatible? 
"Clueless"  dir. Amy Heckerling 
"He does dress better than I do. What would I bring to the relationship?"
This iconic 1995 film will turn you away from love — the love interests, played by Alicia Silverstone and Paul Rudd, are ex-step-siblings. Sometimes a strange romantic comedy is all you need to cure a heartbreak, and this is a great choice. From fun fashion, makeovers and a girlboss manipulator main character, this movie checks all the boxes of a good rom-com. "Clueless" contains some great one-liners, along with the classic preppy outfits that'll always be a mainstay on Halloween. Even if you're not heartbroken, you need to watch this movie.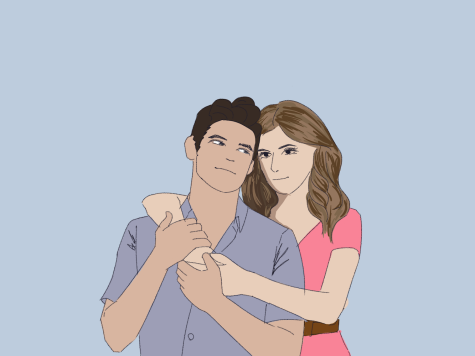 "The Last Five Years" dir. Richard LaGravenese 
"Jamie is over and where can I turn? Covered with scars I did nothing to earn. Maybe there's somewhere a lesson to learn. But that wouldn't change the fact, that wouldn't speed the time. Once the foundation's cracked and I'm still hurting."
Love musicals and just got dumped? Don't fret! This movie musical, written by Jason Robert Brown, tells the story of Jamie (Jeremy Jordan) and Cathy (Anna Kendrick) as they fall in and out of love. Cathy tells the story backward, from the breakup to the start of their relationship, while Jamie tells it from start to finish. Each scene alternates between their perspectives — a reflection of the staged show, in which the two only appear side-by-side once. The vocals, storytelling and utter heartbreak seen from both actors is tear-jerking. Trigger warning: Jamie is a dirty little cheater, so if you got cheated on, you might want to skip this one.
"How to Be Single" dir. Christian Ditter 
"The thing about being single is, you should cherish it. Because, in a week, or a lifetime, of being alone, you may only get one moment. One moment, when you're not tied up in a relationship with anyone. A parent, a pet, a sibling, a friend. One moment, when you stand on your own. Really, truly single. And then… It's gone."
A movie with Rebel Wilson and Dakota Johnson, two genuinely funny women? Pass me the popcorn! I had to include this movie — it's all about how people process breakups. From meaningless rebound sex to clubbing and learning how to cope with the world as a single person, "How To Be Single" covers it all. This film shows that though the aftermath of a breakup sucks, you always get through it and grow as an individual. "How To Be Single" teaches us that you can find happiness — even if you're not holding someone's hand.
Go grab some Ben and Jerry's from Sidestein, forget about your ex and watch some quality movies! Just know things will get better — one movie at a time. 
Contact Ruby Griffin at [email protected].