Upon meeting Chiara Collin-D'Augelli, I noticed that her nails were painted the exact same shade of blue as the scarf she wore. "I enjoy fashion a lot," she said. "I think what you decide to put on everyday gives you a perspective on the day." 
Collin-D'Augelli's philosophy towards fashion runs parallel to her practice in the world of film — that same sense of creativity and care occurs persistently through each of her projects. In her short film "More Than Polish," color schemes are used to depict emotions, contrasting and colliding across the setting as the character Collin-D'Augelli plays reckons internally with loss. The film went on to win Best Short Film at Fairfield County Flix Fest 2022 and was an official selection for the 2022 Peekskill Film Festival. A more recent endeavor, Collin-D'Augelli's "La Reine" establishes a monochromatic, surrealist setting in which a chess match is brought to life with human actors acting as pieces in the game. 
Whether it's through an abundance of color or an intentional absence of it, Collin-D'Augelli's creativity shines as the internal processes of her characters visibly influence the realities surrounding them. A look through the other contents of her portfolio reveals photography and film painted out in color, ripe with symbolism and intention, their visuals establishing moods unique to each piece. It's a well of experience originating from far before her time at NYU.
"As a kid, I was always making films," Collin-D'Augelli said. "I would plan out films and make them on Photo Booth. I was obsessed. I got elaborate with it, and got all my friends to be in these movies with me — I'd dress up and everything."
While film has influenced her path since childhood, Collin-D'Augelli credits her high school's video program for driving her to consider filmmaking as a career, elevating it beyond a hobby. Access to higher-grade editing software and equipment, as well the opportunity to film promotional content for different departments in school, granted her chances to develop and refine her craft. 
"They'd ask video students to do things for the school, like film the school play," Collin-D'Augelli said. "That's the first kind of freelance work you get, it starts in your community."
Collin-D'Augelli's love of filmmaking survived the scary isolation of the COVID-19 pandemic, which hit during her sophomore year of high school and effectively shut down many of her school-oriented options for creation. She instead interned virtually for her local media organization, Larchmont-Mamaroneck Community Media, in 2020, with her lockdown spent making and editing videos for the company.
Following her high school graduation, Collin-D'Augelli took her skills to an internship at the creative studio Superbien, whose prestige stems from their immersive brand of advertisements and platform creation. Collin-D'Augelli, at 17, spent her first summer with Superbien editing showreels for the company, and continues to work there part-time.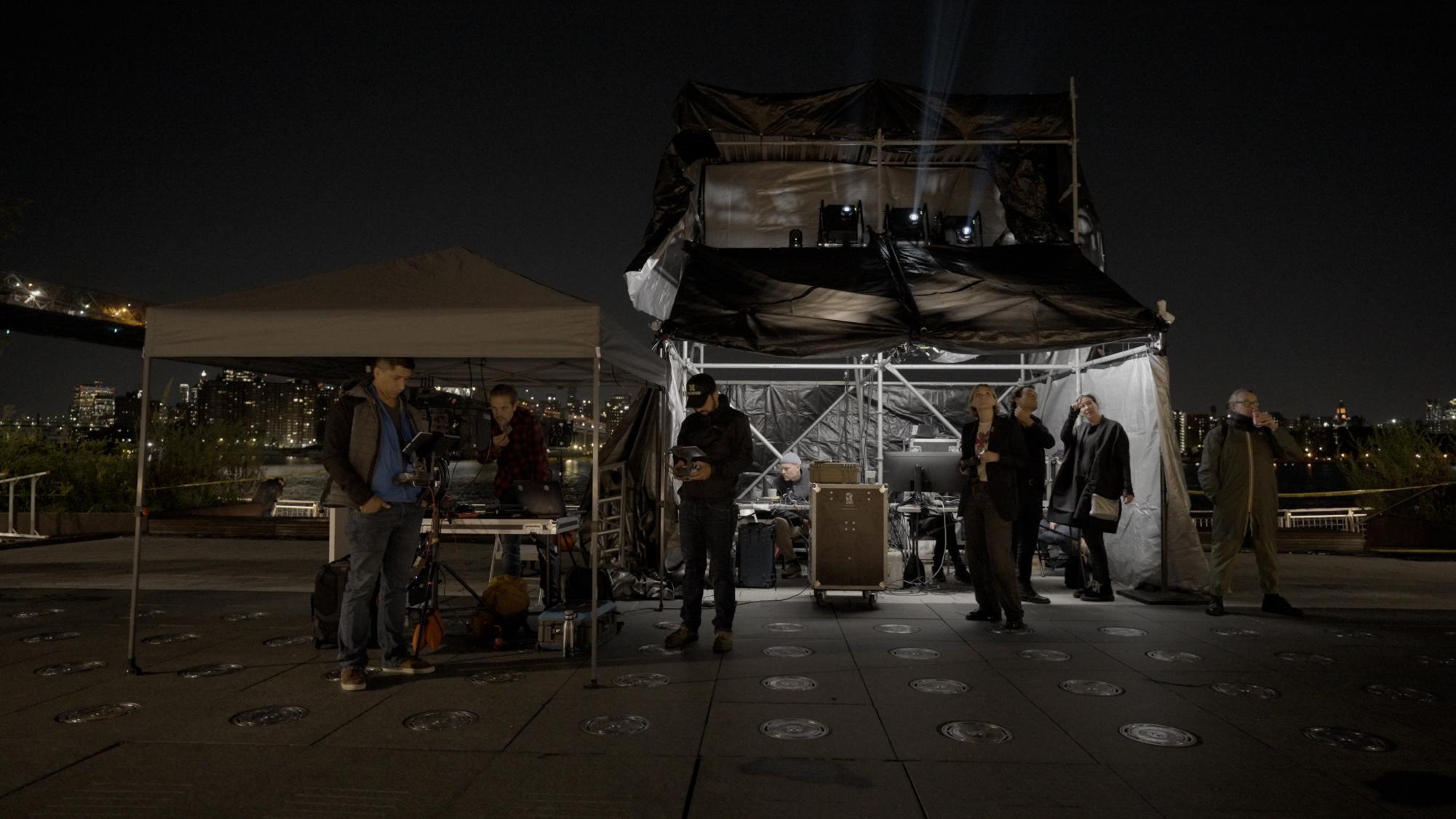 Following her passion to study film and television at NYU felt like a natural next step to Collin-D'Augelli. She credits her program at the Tisch School of the Arts for bringing her further experience both behind the camera and beyond. She attributes her expanding capabilities as a director to classes offered by Tisch, such as Performance Strategies.
"We got to try a bit of acting, so we're put into the actors' positions," Collin-D'Augelli said. "It gave me a whole new perspective on directing. Understanding what you're asking of someone else for your film is so important."
Aside from her endeavors in Tisch, Collin-D'Augelli values her time working part-time at Superbien, and has conducted shoots and edited for the likes of Ferrari, Dior and the Tribeca Film Festival. She said that the opportunities for practical application that her job provides have not only provided her with collaborative workplace experience, but have sharpened her eye for potential.
"Working at Superbien has given me an editor's mind," Collin-D'Augelli said. "I feel that since I do so much editing there, I know what it's like to bring all of your footage into an editing space. When I do personal projects, I can apply what I've learned and infer what it's going to be like when I edit, how each is going to end up in the timeline."
Within NYU's sometimes overwhelmingly pre-professional environment, aspiring creatives often juggle internships and developing careers with their student workload. For Collin-D'Augelli, separation is key. This means spending Mondays, Wednesdays and Fridays at Superbien's office in Brooklyn, delegating her mornings to class before her shifts. Tuesdays are spent in a six-hour studio class. Evenings are for editing, and tying up stray ends between her work or academics. 
Her pursuits in terms of both work and school always connect back to her love for the craft. Collin-D'Augelli sources her inspiration from the minutiae of life.
"I feel like the fun thing about creativity is that it comes from everywhere. Every tiny thing," Collin-D'Augelli said. "The other day, I found my Paris Metro card randomly in my bag, and I was like 'Wow. This is gonna be the whole idea for my next film.' You take a tiny thing and make it bigger."
To other aspiring filmmakers and NYU students with a desire to connect with what they love, Collin-D'Augelli advises they "say yes to everything."
"You never know where it will take you," Collin-D'Augelli said. "New York is the best place for networking because the social web is so condensed. You get jobs from going to jobs. Even if you kind of have to shift around your schedule to make it happen, make it happen."
To Collin-D'Augelli, finding balance grants her the opportunity to practice her passion, to utilize aesthetics to evoke feelings and to set her own perspective on the day — whether it's through the creation of film or the simple joy of fashion.
"Putting together an outfit is a small idea of what it's like to put together a film. All of the different aspects you have, all of the visuals come together to create art. Anything can be beautiful, anything can be fun."
Contact Eleanor Jacobs at [email protected].