A Starving Artist's Guide to Arts Events This Weekend: March 7 to 10
Stay entertained this weekend for $20 or less.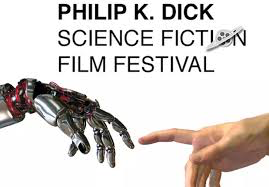 This weekend is the famed Armory Show, a four-day modern and contemporary art fair in Hell's Kitchen. The fine art extravaganza has inspired a full week of fairs and exhibitions across the city, and attracts art lovers from around the world. But if you're looking for a little more lowkey — or a little less pricey — way to spend your weekend, here are some other fun arts and entertainment events to check out.
"Five Easy Pieces" at the Skirball Center for the Performing Arts, March 7 – 9
This theater piece, by controversial Swiss director Milo Rau, is inspired by the true story of Belgian child serial killer Marc Dutroux. Featuring a cast of child actors, the work was created in collaboration with the International Institute of Political Murder and CAMPO Arts Centre. Performed in Flemish, with English supertitles. Recommended for ages 16 and above.
Time: 7:30 p.m.
Location: Skirball Center for the Performing Arts, 566 LaGuardia Pl., Manhattan (Greenwich Village)
Price: $15 for NYU students
The 2019 Philip K. Dick Science Fiction Film Festival at the Museum of the Moving Image, March 7 and The Producers Club, March 9
Come to the New York installment of this coast-to-coast sci-fi film festival, which includes new and remastered material; featuring shorts, web series, features, live action and animated work. Shorter films are shown in two-hour programing blocks.
Time: Various
Location: 36-01 35th Ave., Queens (Astoria) and 358 W 44th St., Manhattan (Midtown)
Price: Each programing block is $11 for students, $15 for adults
Left Bank Presents: International Women's Day Showcase at Muchmore's, March 8
The underground art magazine Left Bank presents a showcase of all female- or non-binary-fronted bands to celebrate International Women's Day this Friday night. The lineup includes AN_NA, Strange Neighbors, Elana Low and Kirsten Izer.
Time: 9 p.m.
Location: 2 Havemeyer St., Brooklyn (Williamsburg)
Price: $5 in advance, $7 day of
"Tinder Live! with Lane Moore: 5th Anniversary Show" at Littlefield, March 8 (21+)
Join host Lane Moore as she swipes through Tinder live on stage in this acclaimed monthly comedy show. For the fifth anniversary installment, Moore is joined by comedy legend Janeane Garofalo.
Location: 635 Sackett St., Brooklyn (Gowanus)
Time: Doors open at 8 p.m., show at 8:30 p.m.
Price: $15 plus fees
Launch party for "Last Days at Hot Slit: The Radical Feminism of Andrea Dworkin" at PARTICIPANT INC, March 10
Come to the not-for-profit alternative space for the launch of "Last Days at Hot Slit," a new collection of work by the late radical feminist writer and activist Andrea Dworkin. There will be readings of selections from the book by Andrea Long Chu, CD Clifford, Karen Finley and others.
Time: 7 p.m.
Location: 253 E Houston St., Manhattan (Lower East Side)
Price: Free
Email Alex Cullina at [email protected]