Hammerkatz
An extravagant businessman walks into a classroom to meet with his son's elementary school teacher. The father is horrified to find out that his son has been flinging poop at other children. After some consideration, he arrives at the most bizarre conclusion: his son must be a monkey. Over the next few minutes, the father goes bonkers as he likens his son to various species of monkeys you've probably never heard of and even brings in a zoology expert on a minute's notice despite the teacher's failed attempts to reign in the father.
The outrageous scenario may sound made-up, and in fact, it is. This was the opening sketch of Hammerkatz's first show of the fall semester. NYU's premier sketch comedy group performed 10 hilarious sketches over the course of an hour, including interpretations of a couple confronting marital problems while testing out different mattresses and Chase Bank managers changing a woman's business to become more feminist. This year the group is led by Director Miranda Kronfeld and Assistant Director Gus Laughlin, a senior and junior pursuing Religious Studies and History and Drama, respectively. They have each been a part of Hammerkatz for three years. Kronfeld grew up with a love for comedy. She recalls loving "30 Rock" in fifth grade and studying joke structure in middle school. Laughlin was more hesitant before coming to NYU, but after seeing other diverse voices in the field, he gained the confidence to audition for Hammerkatz.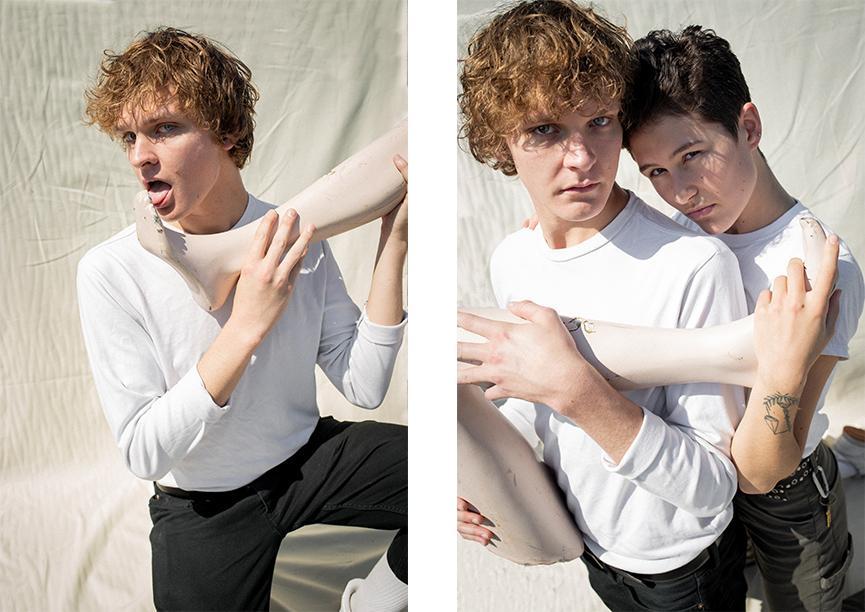 Kronfeld and Laughlin have big shoes to fill, having taken on directorial positions previously inhabited by an incredible roster of alumni, including the Golden Globe-winning Donald Glover and Rachel Bloom.
"In terms of changing things — I sound so scared — I think you're always trying to strike a balance in your curation of shows between the unified voice of Hammerkatz versus highlighting and elevating the voices of the individuals on the group," explained Kronfeld.
Hammerkatz consists of 11 members, three of whom are new — Dane Clarke II, Ellena Eshraghi and Evan Lee-O'Leary.
When auditioning a new group, Hammerkatz conducts performance auditions and judges writing samples. The samples can consist of at least one fully written sketch (five pages or less) or a list of sketch ideas — all so that the directors can get a sense of people's comedic voices.
"In terms of what we look for, it's a different case," Laughlin said. "We're always looking for voices that we don't have on the group, like missing holes in our playspace."
Kronfeld elaborated, "We turn away huge numbers of really capable, funny people. So, yeah, to repeat what Gus said, there are sort of specific things we are looking for; we're looking to expand our group's voice. So, it's a combination of looking for talent and then sort of having the luck to fall into [Hammerkatz]."
Hammerkatz's performance rehearsals actually only take place during the week of a monthly show. Most of the year entails three-hour writers meetings that happen every Monday night. Everyone who joins the group comes on board as a writer and a performer, but Hammerkatz's devotion to and careful execution of the writing process cannot be understated.
"[E]veryone brings in two to four sketches a week, and we do a table read of them and give each other notes, pitch jokes, give notes on structural things that might need adjustments," Kronfeld said.
Newcomer Dane Clarke II, a first-year Tisch Drama student, spoke about his initial nerves when joining the group.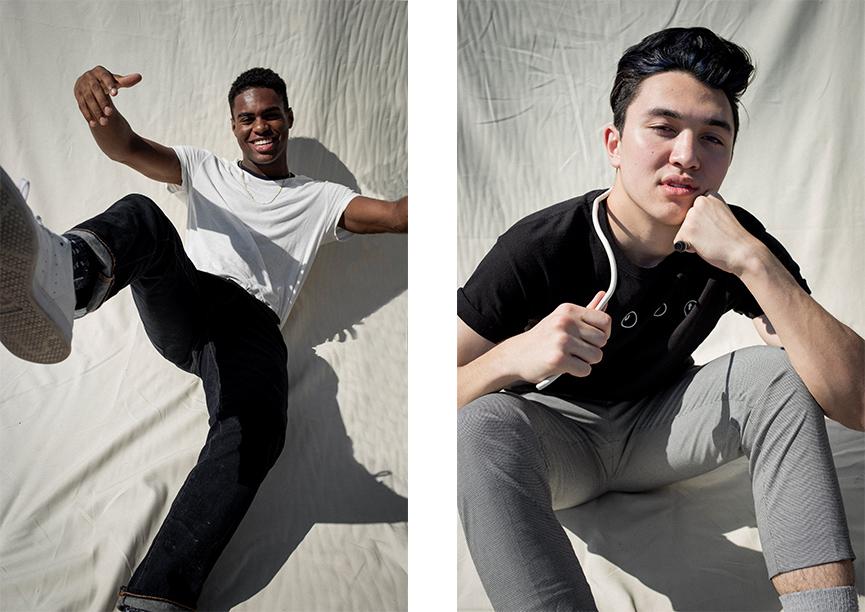 "I know for me — since I'm a freshman — my first meeting, I was terrified," Clark said. "Only 'cause I don't know how this comedy stuff works. Especially the Hammerkatz. I heard about them, and when I went to the meeting, I was thinking, 'Okay, I'm about to go in there and just keep my mouth shut and listen.' And I think I did do that. But listening, I realized that this is not a meeting I have to be quiet and sit in a corner."
The writers' room is a very supportive and collaborative space for the group. Even when coming in with a sketch they are unsure of, members know they are entering a place in which they are going to be learning more about their own skills and others' talent sets.
"We all have different mindsets, all different walks of life, so we all understand different parts of what can make this successful," Clarke said.
The Hammerkatz sketches are game-centric, meaning they revolve around an essential joke or wacky concept that is driving the sketch, and it keeps heightening in whatever reality the writer has placed the sketch. Laughlin, who had never written a sketch before his Hammerkatz audition, cites structure as the biggest thing he has learned since joining the group.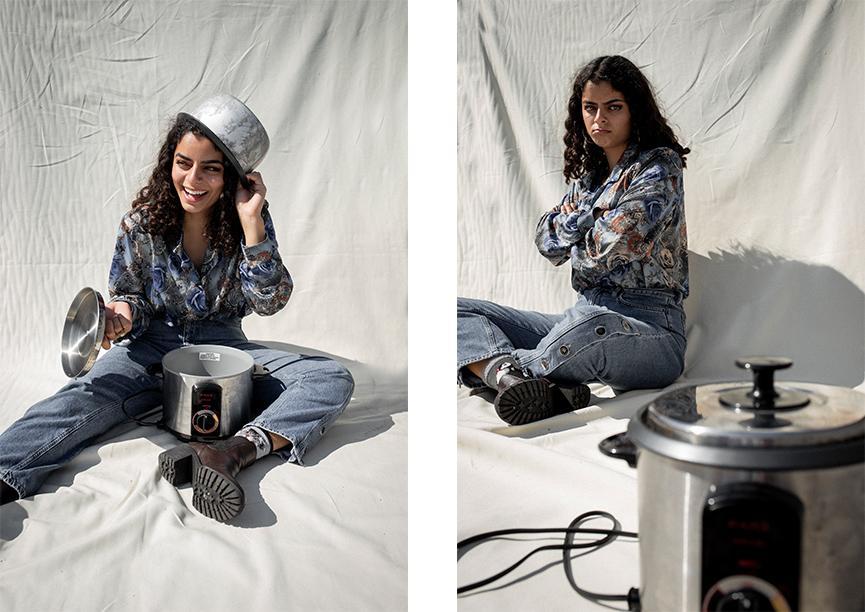 While they workshop over 50 sketches a month, the group narrows the roster down to only 10 per show. Extraneous sketches are either dropped completely or a writer resubmits them with a fresh take another month. It is tough to describe the Hammerkatz's style and voice because of the fluidity of comedic taste and the changing sensibilities of every year's new members.
"I really do think that [our voice] develops over the course of a year with each new group as we lose graduating members and gain new ones and get to know each other and what we do best," Laughlin said.
Seniors Russell Katz and Eden Keig, Film & TV and Sociology majors, respectively, have both been on the group since their first year at NYU. Though they had trouble putting it into exact words, both articulated that the group was definitely different from when they had first joined four years ago. This is also influenced by the different perception they had when they were first-years, but they're liking where the group is right now regardless.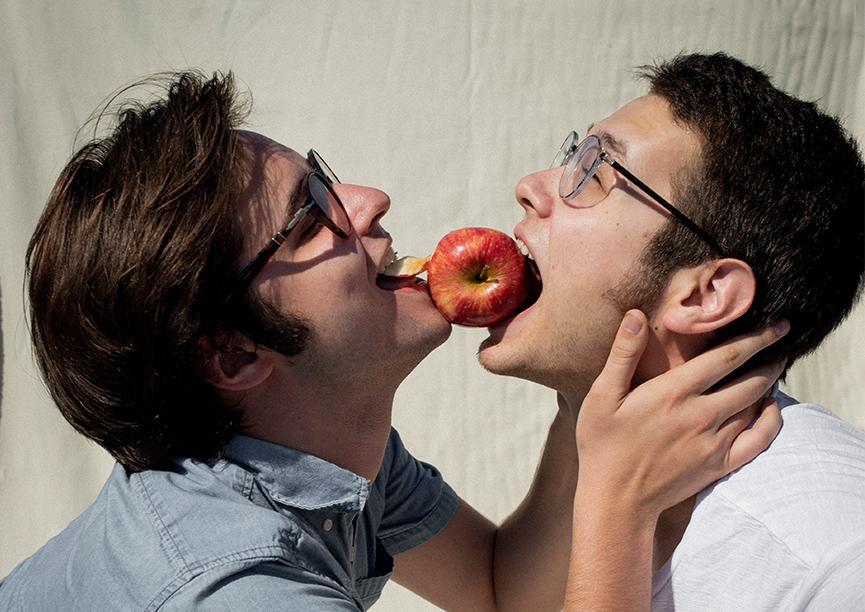 "I think every new director has a slightly different spin on things, and every new group of new people brings their new voices," Keig said. "It's always going to be changing, but I think it's going in a fantastic direction."
Kronfeld expounded upon that, saying, "Of course, everyone loves this group and is always doing what they feel to be is the best interest of the group. But I think people can shut down a little bit when they don't feel they're being heard, like if I'm not being valued why am I putting my time into this."
Kronfeld and Laughlin find an audience is able to tell when the environment of a group is not an open, collaborative and challenging one. However, those are critical aspects of the group the directors feel are going very well right now.

Moreover, according to Kronfeld, who had been doing standup in Chicago before coming to New York, college audiences are far more forgiving since they consist of friends or friends of friends. They are coming to have a good time not critique the next Saturday Night Live cast member. But, like any audience, if it's not funny, then, they will not laugh.
"The good news is that the sketches that we write are five pages, so five minutes max, so it'll be over soon," joked Laughlin.
While the Hammerkatz are a riotous bunch, they have also shown their versatility in using comedy for more than drawing up laughs. Humor can also be used to make an observation about systemic issues. With the rise of comedians like Keegan-Michael Key, Ana Fabrega and Amy Schumer, more diverse voices are opening up and making a claim in the comedy industry.
"I think comedy is the most effective and incisive way to observe truth," Kronfeld said succinctly.
Speaking of our growing social consciousness and sensitivity toward comedy, Keig said, "I think there's new parameters all the time. Society is constantly evolving, and I think it's respectful to work in the new parameters."
While pushing the limit is certainly important, boundaries are just as critical. With its current group, Hammerkatz has proven they maintain a wonderful balance in their sketches. Hammerkatz makes sure to never count out comedy as a special and unique form to generally appreciate, with Laughlin even describing it as a universal language.
In addition to their monthly performances, Hammerkatz is also trying to do more video sketches. Their past projects can be found on their YouTube channel, but they are trying to increase production to at least one per semester. For these videos, the group would designate a certain number of writers meetings to be video writers instead.
"I think we're always trying to produce the highest caliber of work that we can while also making sure everyone on the group feels happy and productive and represented, and I think as long we succeed in that mission, we will create shows people enjoy coming to," Kronfeld said. "We keep doing what we love to do, which is writing and putting together funny shows and performing them for a bunch of college kids who love poop jokes."
A version of this article appeared in the Thursday, Oct. 11 Arts Issue on pages 8-9. Read more from the Arts Issue here. Email Guru Ramanathan at [email protected]