Aliza Russell
From Kansas City to Princess Grace
Dancing in front of mirrors for 15 years is a taxing yet admirable feat. Ask Aliza Russell, a 20-year-old dancer in the Tisch School of the Arts and recipient of the Princess Grace scholarship.
Russell never saw herself as a ballet dancer. For her, it was an unrealistic, implausible feat. Mentally, she couldn't picture herself doing the steps. Physically, she could not grasp the movement.
"Ballet was always this unachievable thing," Russell said, still in a leotard and slicked back pony from rehearsals. "The image of a modern dancer in itself was more achievable in my head. I could mentally picture myself doing the steps."
However, Russell spent a great deal of her adolescence working to obtain this unbendable image. Born and raised in Kansas City, MO, she was minutes away from the Todd Bolender Center for Dance and Creativity, the home of professional dance troupe and school Kansas City Ballet. But before her days of tendus and plies, Russell took the conventional route of entering competition dance.
At age five, she enrolled in the local studio Priscilla and Dana's School of Dance. There, she immersed herself in jazz, tap and heaps of tulle, dancing for trophies rather than for herself and the art form. Her run at the studio wasn't for nothing; competition dancing endows Cirque Du Soleil-like flexibility on its dancers and a stage presence leagues above the rest. But like most dancers on the cusp of adulthood, Russell was tempted by the prospects of a more formal training ground: ballet school.
Off went 16-year-old Russell to the land of classical ballet and even more heaps of tulle. She described the whole experience as interesting at best. It wasn't until she crossed paths with Haley Kostas, a University of Missouri graduate and the founder of Defy Dance Project, and Jenn Freeman, Tisch graduate and faculty member of the Summer Dance Sessions, that Russell found her footing in the dance world.
"I wanted to focus on my foundation, and I really wanted to work with Haley Kostas," Russell said. "Through the Summer Sessions, I met Jenn Freeman. I don't think I would be in New York without her guidance as a teacher and a choreographer."
Freeman, a 2007 Tisch graduate, widened the scope of what dance could be for Russell. Spending multiple summers under her guidance at the Summer Dance Sessions, a dance intensive in the Berkshire Hills of Massachusetts, Russell was inspired physically, mentally and artistically through the fusion of jazz, athleticism and modern techniques. That inspiration carried Russell all the way to West Fourth.
"As an educator, it has always been my mission to encourage Aliza to follow her truth," Freeman said. "Aliza is a wanderer by nature; she wants to experience her art wherever it takes her. I am so happy that Aliza will have these years at NYU to reflect upon the challenges she overcame and the lessons she learned about herself."
The end goal for Russell was always New York City, but it wasn't always NYU. In fact, Russell took a year off between high school graduation and college orientation just to freelance in the city.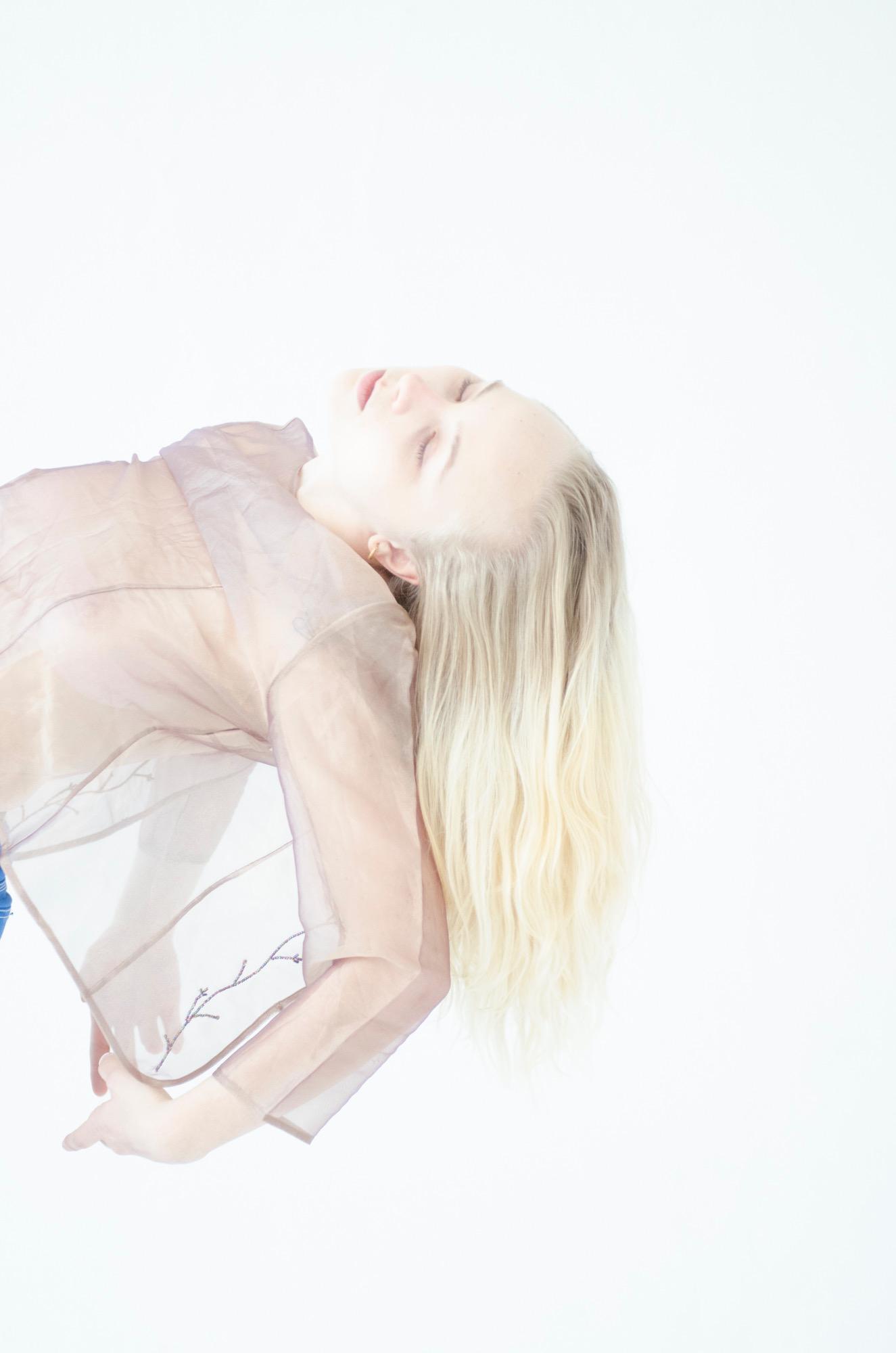 Upon graduating early from high school, she enrolled in The Martha Graham School of Contemporary Dance, the oldest professional school of dance in the United States and an emanate hub for postmodern dance. It was there that Russell found her niche in the wide-encompassing canon of dance and strengthened both her palpable and impalpable foundations as a dancer.
However, afraid of never getting a taste of the college experience, Russell made a blind leap of faith into the anxiety-crippling college application process. A few months later, she started at NYU.
"It was a very last minute decision," she said. "Coming to Tisch, I knew that a lot of their curriculum revolved around postmodern [and] modern techniques. I really wanted to immerse myself in them and also experiment more with choreography. My first year, I attempted to make a solo by myself and perform it, which was very interesting. 'Kitchen Sink' was what it was called."
Having since amassed a broader vocabulary and extensive experience in choreography, Russell doesn't exactly look back on "Kitchen Sink" with reverence. To others, like Tisch Dance Chair Seán Curran (Tisch '83), it was the first glimmer of a principal dancer in the making.
"I knew from the beginning that she was unique," Curran said in a phone interview. "It wasn't until I saw her do 'Kitchen Sink' herself that it really hit me that this is a dancer who has authenticity, and — a word I don't like to use so often — she had this fluency. She was really in her body and moved in a language that was her own."
Under Curran's leadership, the Tisch Department of Dance was named number one in the country by OnStage. He mentioned he feels like "a proud papa" that one of his students received the Princess Grace scholarship — one of the most prestigious dance scholarships in the world — instead of the more classically trained ballet dancers or Juilliard kids uptown. Curran was adamant about having zero influence in Russell's award besides filling out paperwork. Russell attributes her success to the various styles of dance and professors she invested herself in under Curran at Tisch.
Among those professors, Russell cites Assistant Arts Professor Rashaun Mitchell, a 2014 Guggenheim Fellow and 2012 Bessie Award for "Outstanding Emerging Choreographer." A former recipient of the scholarship in 2007, Mitchell was one of the major influences for Russell's application. Another catalyst for her application was collaborator and choreographer Michelle Dorrance — a Princess Grace Award recipient and, more recently, a 2015 MacArthur "Genius" Grant recipient.
Engulfed in a community of fellow recipients and an encouraging faculty willing to place stock in her application, Russell found her roots in the New York City dance scene and gained the courage — and recommendation letters — to apply for the esteemed scholarship.
"All I knew about the award was that Michelle Dorrance had won it," she said. "One day, I was sitting in Sean Curran's office talking about scholarships and he mentioned the Princess Grace scholarship, but said it's really hard to get. But I was like, 'No, I am applying.'"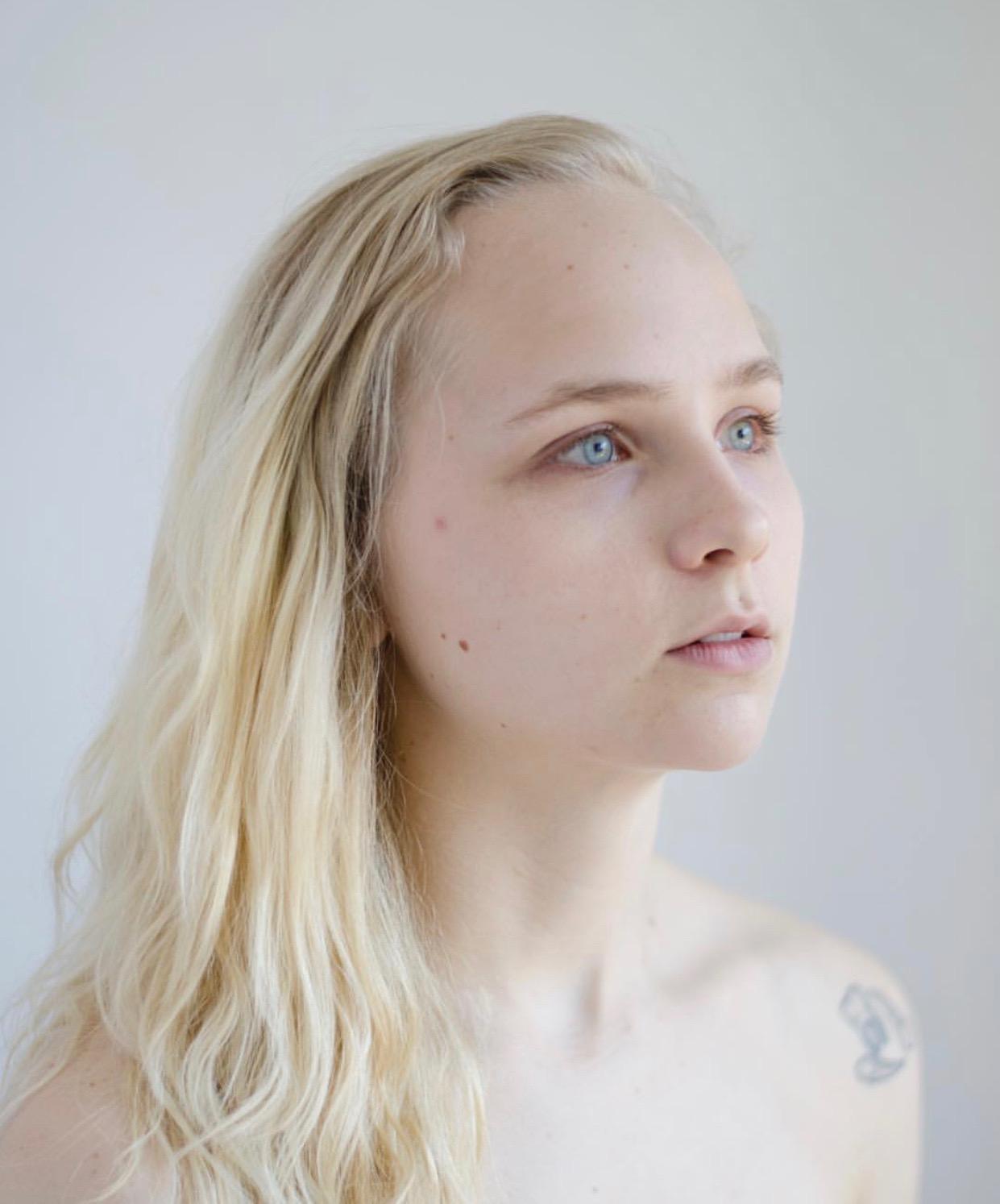 After a few essays and dance reels that consumed most of her junior year, her application was ready. A few months later, in mid-July, Russell received the crucial call. After shaking the initial disbelief, she accepted that her life was about to change.
"We are thrilled to welcome Aliza to the Princess Grace Awards community," Princess Grace Executive Director Toby E. Boshak wrote in a statement. "When selecting a Princess Grace Award winner, the dance panel looks for artistic excellence, and in Aliza, they found a beautiful and intelligent dancer with a wonderful sense of nuance and deep physicality."
This artistic excellence accelerated Russell into one of the most exclusive circles of talent in the art world. And the scholarship: it would go toward that hefty NYU price tag.
"When they called me and told me, I was like, 'Are you sure?'" Russell said. "The awards have always gone to classically-trained students in very balletic environments. I was really surprised they were willing to support a modern dancer like me and that means a lot."
With this support, Russell will be finishing her final year at NYU in hopes of dancing anywhere in any capacity possible. In preparation for her impending graduation date next spring, she has her eyes set on a few modern dance companies around the city.
Her true love, however, is modern and contemporary dance. From the likes of Kyle Abraham and Silas Reiner to Merce Cunningham and Martha Graham, Aliza Russell can do it all, and she does it in her own distinct and unreplicable way.
A version of this article appeared in the Thursday, Oct. 11 Arts Issue on pages 14-15. Read more from the Arts Issue here. Email Ryan Mikel at [email protected].