Whether it's to concentrate on assignments, liven up their walks to class or just enjoy a new release, students are always listening to music, and NYU students are no different. Now that over-the-ear headphones have become trendy, it's hard to walk around campus and not spot at least a dozen people wearing them. 
Headphones are no longer just a staple for jamming out between classes — they have become a fashion statement. Like funky earrings or colorful bags, headphones give students another opportunity to show off their personal style. With decorations like stickers, gems and ribbons, students are personalizing their headphones like they would their playlists.
When CAS junior Aurora Anderson got bored of her all-black Beats Solo Wireless headphones, she decided to add vinyl designs to her pair. Anytime Anderson isn't in class, she is wearing her headphones, listening to System of a Down or Sum 41. The punky red-and-white design, handmade with vinyl paints by her dad as a Christmas present, not only gives her headphones some extra pizazz and personality, but also reminds her of her family, bringing her a sense of calm in the bustling city.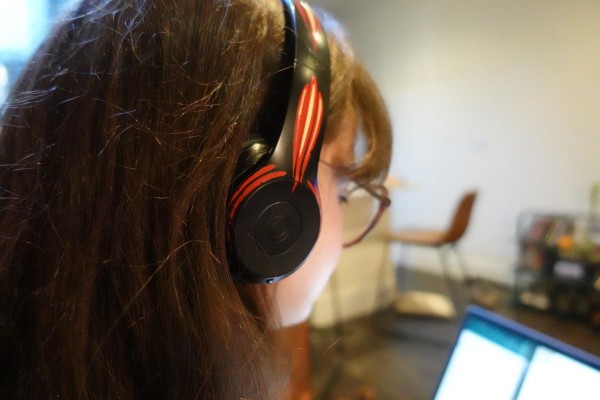 Tisch first-year Nolan Glauner has two pairs of decorated headphones. On one pair, he added stickers to the ear cups and along the headband. The stickers show off Glauner's interests such as Faye Webster's "I Know I'm Funny Haha" album and Civil, a skateboard and snowboard shop in Rhode Island. 
"I like to decorate my headphones just to give them a little personality," Glauner said. "I don't want to have the exact same thing as everyone else. Plus I think it looks cool."
Not only do his personalized headphones give him extra style, but they are crucial for him as a student in New York, since the noise canceling feature keeps him focused and lets him be in his own little world. 
"They are absolutely a necessity," Glauner said. "Most times I leave my dorm, they come with me."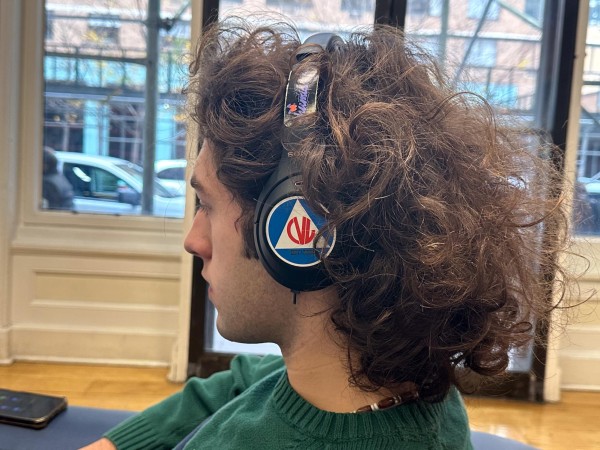 Despite their rise in popularity, headphones have some downsides, as they can be bulky around your neck and can put pressure on your ears after long hours of wear. Still, customization brings your headphones to life and can make a sometimes uncomfortable accessory much more exciting. 
Steinhardt sophomore Kaylee Martinez hasn't always loved headphones, but with her Sony WH-1000XM4s, which are adorned with an embroidered patch puppy sticker, they don't seem like a bother. Instead these headphones are something that she's excited to wear each day. 
"Just like my laptop and phone, I want to personalize them to my own taste," said Martinez. "When I look at it I want to think 'It's so cute, I love it,' and just sort of be satisfied with my personalized headphones."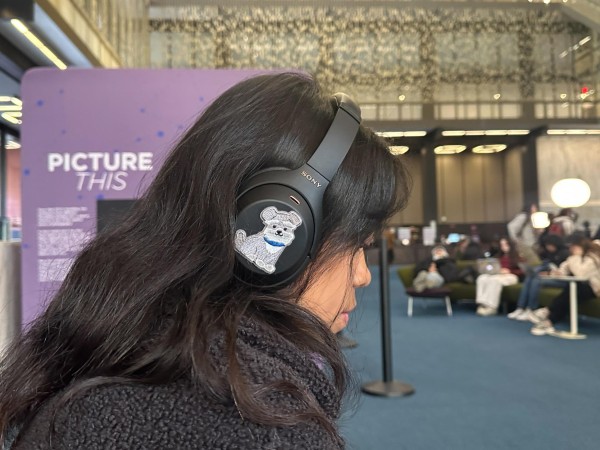 For some students, even without customizations, headphones have become a cute and fashionable accessory. NYU Shanghai junior Tiffany Leong values not only audio quality and comfort in her headphones, but also style and look. For Leong, the Koss Porta Pro headphones were perfect, being lightweight and sporting a retro design. If she's not using them, she is usually stylishly donning them around her neck, like wearing your sunglasses on the top of your head or wrapping a sweater around your shoulders.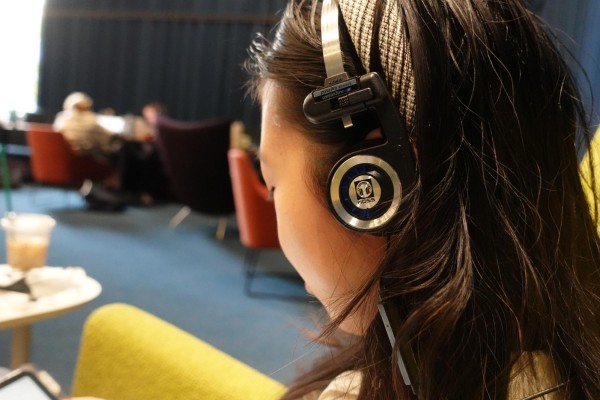 I am also here for the headphones trend. Walking around the city with my headphones — decorated with two ribbon bows above each earpiece — allows for a main character moment every day. I pop these babies on, throw on a little Laufey and, all of a sudden, I'm the star of my own film.
Sometimes, the stress of being a student at NYU can really get to you. Thankfully, throwing on some headphones that make you feel cool and confident and playing your favorite songs can transport you to a world free of papers, exams and assignments, even if it's just for a few minutes.
Contact Brianna Ly  at [email protected]