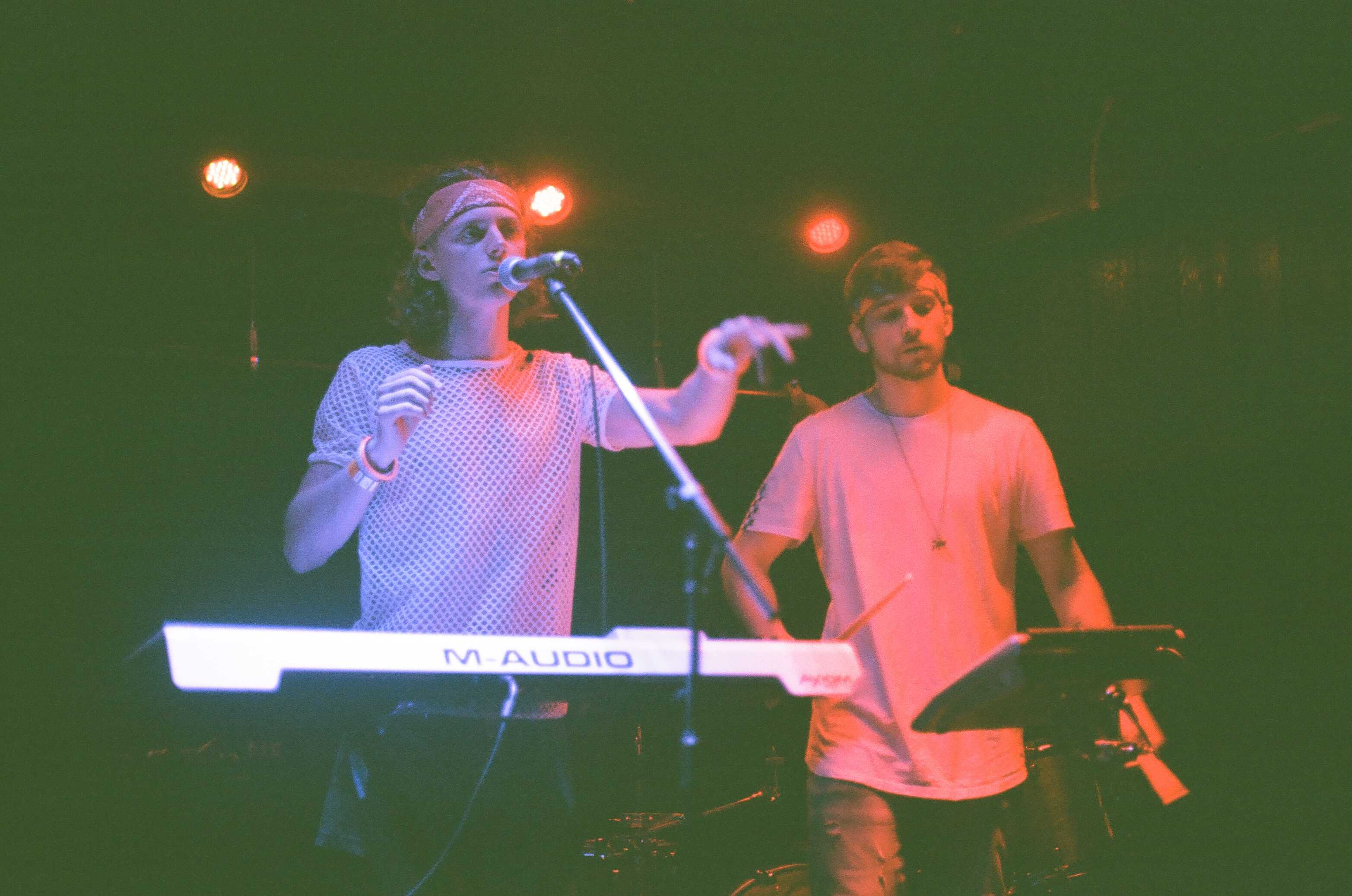 If you attend a DJ Kali rave, you can expect to arrive at an unassuming warehouse somewhere in Brooklyn. Enter, and you'll find yourself thrown into a crowd of 300 college students, immersed in a world of lights and lasers of every color, with video graphics in theme of Kali's stage name — a reference to the Hindu goddess of destruction — live mixed through a projector. You might see Kali, known in front of the booth as Tisch junior Aleya Gaba, give a lap dance or swallow an impressive amount of liquor mid-set. Despite the chaos, however, you'll find that people around you are surprisingly friendly and mellow.  
"A big part of EDM is about love, and that's the energy I want to tap into when I throw an event and create a vibe people that wouldn't usually be into EDM can enjoy," Gaba said.
Singapore native Gaba found her way into DJing by competing in Pioneer DJ Company's Mix Us Happy during her gap year before college. Inspired by her friend who participated in the year prior, the brand new DJ entered the competition in 2016 and finished as a semifinalist.  
When Gaba arrived in New York in 2017, she found that local venues tied her down by implementing age limits, trite DJ catch-phrases and a vibe she could not control or hone her craft in established electronic music venues. Ignoring these limitations, Gaba has been throwing raves of her own using any empty space she can find. She plans her parties with the help of her team, consisting of video jockey and Tisch student Harshun Mehta, her business partners and stage producers, photographer and several others who help staff the bar and merchandise table.
DJ Kali hosts her fourth #KalitakesNewYork rave in a warehouse in August 2018. (Video Credit: Kali Team; @djkali_official)
Most important to Gaba is the freedom to build her parties from scratch and keep her doors open to everyone at least college aged — making up the difference with a $5 Venmo charge for alcohol from drinking-aged attendees — unlike many New York venues which have strict 21+ age limits. She hopes to make her mark on the exciting wave of innovation in present day EDM. 
Popularized in the early 2000s and rebranded from its simpler beginnings in techno, house and dubstep by DJs like Tiesto, Skrillex and Steve Aoki, EDM has exploded in the past decade. 
Often referred to as raves, EDM events can attract thousands of people, sometimes crowded into small rooms in New York, other times filling huge fields or warehouses in other parts of the country with the luxury of open space. While the energy of the crowd can vary, raves often operate under a set formula: DJs take turns at the turntable and deliver a set, often about an hour long, that should conjure deep feelings in a crowd hoping to lose themselves in the music. 
With over-the-top festivals featuring jolting light shows, enormous stage set-ups and visual art verging on virtual reality becoming the new norm, EDM is a genre that offers fertile ground for artists and fans alike to experiment, innovate and build a culture around music that could not have existed a year ago.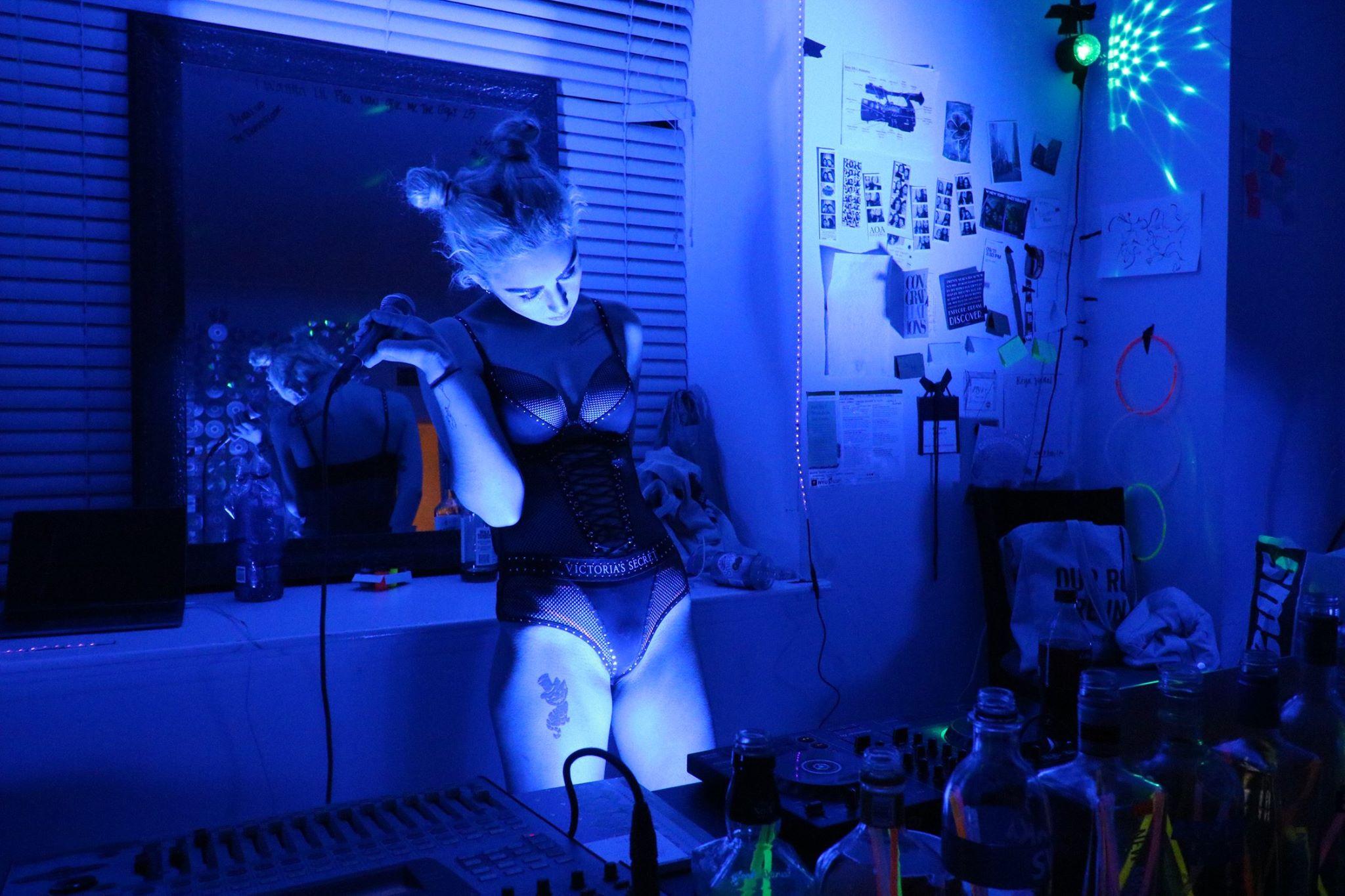 Within New York's bar-centric nightlife, EDM has taken on a local character unique from other regions, granting some NYU students opportunities, and perhaps presenting hurdles to others, from taking part in this moment in EDM — a moment many argue is still shrouded with stigma.
"When you say you're an EDM artist, people already have their own clear idea of what that means: usually 'four on the floor' beats, people moshing, stuff like that even if that's not what you do," Torr Yatco said, a Steinhardt senior who studies music technology.
While subcategories — differentiated from one another primarily by a song's beats per minute — give artists a framework, electronic music is not without several complicated dimensions. Different harmonies and melodies, samples from other songs or movies and countless other sound engineering techniques are all at the disposal of electronic music artists. Ideally, their work is crafted so that it is emotionally moving despite the fact that it often will not have any lyrics. 
"It's a genre where the technical side of it really has to play into the emotional side of it," Steinhardt senior Connor Riley said. "You can have a song that has great instruments, great melodies, but if it isn't mixed right, if it doesn't really 'hit' on the drop, if it doesn't ebb and flow and go with the rhythm like it's supposed to, then it's not going to be as good as it could be."
"live set by EDM artist Noams for Washington Square News"

- "live set by EDM artist Noams for Washington Square News"
Listen to a live set by EDM artist Noams for Washington Square News.
Riley, who studies music technology — known on stage as Noams — has been producing electronic music since he was 13 years old. Since moving to New York, Riley has collaborated with several artists within the NYU community across a broad spectrum of genres, including Gaba, with whom he connected via Instagram and now considers a mentor. 
The two performed together last March at a show called Kali & Friends (featuring NOAMS) at MK Karaoke in Midtown. 
For Riley, the EDM scene in New York has given him many opportunities to work with other EDM artists and collaborate with musicians from other genres. He has made friends through class and working at the Steinhardt studios who share his different musical passions. 
Steinhardt junior Jake Lill was just 13 years old when he first found himself DJing live for 500 people at a rave he and his adolescent friends threw in one of their backyards in the suburbs of Atlanta. A young arriver to an equally young music scene, Lill — also known by his artist name Jake Citrus — spent much of his time in middle and high school sneaking into the back of raves and DJing mostly for free at any party or event willing to have him.  
Lill believes a setlist should progress like a novel. He describes that a set should build to a climax or peak around the 45 minute mark, and the last 15 minutes should be faster, harder, and more intense, running through more drops per minute than the rest of the set.
Listen to a live set that EDM artist Jake Citrus performed for Washington Square News.
Raves can be intense experiences: visceral music exacerbated by large crowds, dancing and often drugs. To make that experience both safe and for some people, therapeutic, the idea of PLUR, which originated in New York in 1993, has survived as a guiding tenant for rave culture around the country and the world.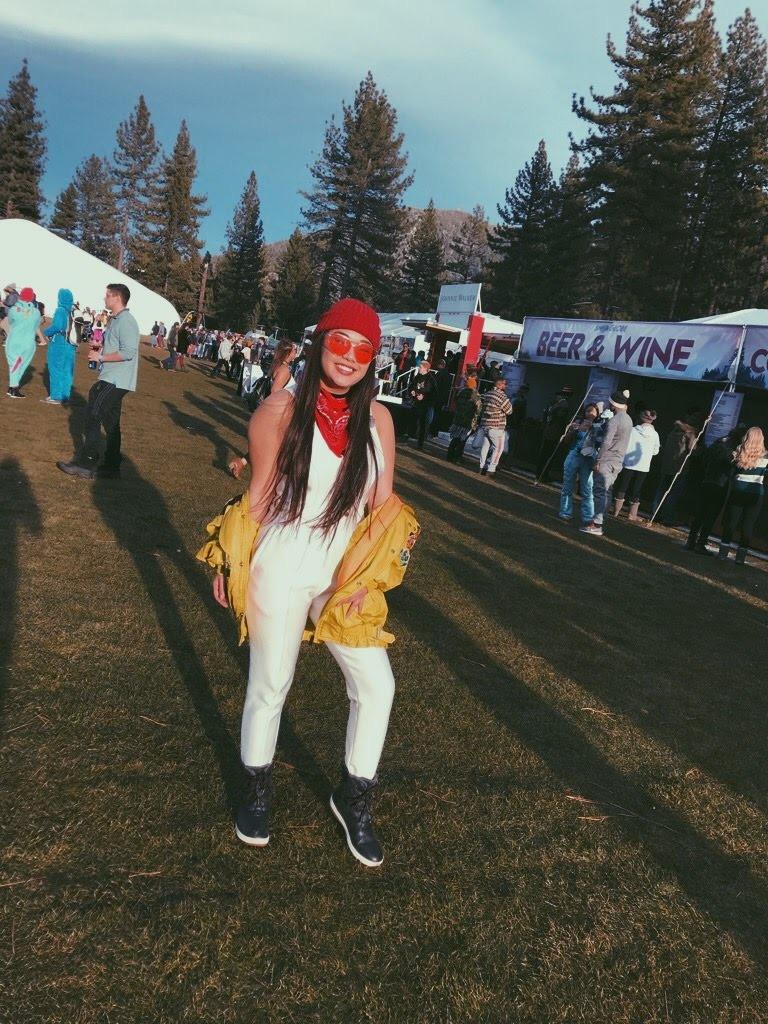 PLUR, which stands for peace, love, unity and respect, was coined in response to a fight that broke out at a party thrown by Frankie Bones and Adam X, the founders of the Storm Rave, which was first officially held at a brickyard in Flatbush in 1991. With this idea, they created a culture hellbent on acceptance of everyone willing to reciprocate the PLUR.  

For Lill the current EDM scene in New York offers unrivaled musical diversity and for Riley no shortage of talented artists willing to share ideas and collaborate. But for some, New York, and perhaps even NYU specifically, might be missing out on some of the PLUR that makes EDM an important part of life for so many fans. 

"I think a lot of people in New York don't really understand the purpose of EDM," Steinhardt senior Jaenee Lee said. "When I went to Electric Zoo for example, there wasn't a lot of PLUR and there's a lot of other festivals I've been to where the people are so much more loving and care about you. If you need water, people give it you, people are fanning each other and giving out bracelets and that's what it's really about."

Electronic musical festivals have exploded into a $31 billion industry and only grow each year. At festivals like Electric Daisy Carnival in Las Vegas, Electric Forest in Michigan and Lost Lands in Ohio, thousands of people occupy huge open fields, arriving with vans full of camping gear and friends for a three day stay. With the awareness that they are entering a space free of judgment, festival attendees often experiment with outfits — bold glitter makeup, cashmere wool shawls and notoriously skimpy tights have become staples — and connect with fellow ravers by trading bracelets or sharing moments between songs. 
Lee admits that she bought into some of the stereotypes around EDM, a genre she thought lacked substance and was only about getting high — not worth the sometimes hefty price tag associated with many popular festivals. Then in 2017, she went to SnowGlobe in Lake Tahoe, California. She has since changed her tune and been to a number of festivals nationwide and smaller local shows. She has also found that while some festivals are expensive — sometimes a few hundred dollars for multi-day events — they are worth the investment and smaller, one-day shows actually tend to be affordable; tickets rarely cost more than $30. 
When Lee first started to delve deeper into EDM, few of her friends at NYU shared her excitement. But Lee discovered Radiate, a social media platform that allows ravers to join groups, find matches and chat with possible new friends in the EDM community. Through Radiate, Lee has made new friends to share her festival experiences with and recently, she joined Joey Vision, an international group of over 200 ravers who communicate through the app and meet up to attend different shows and festivals together.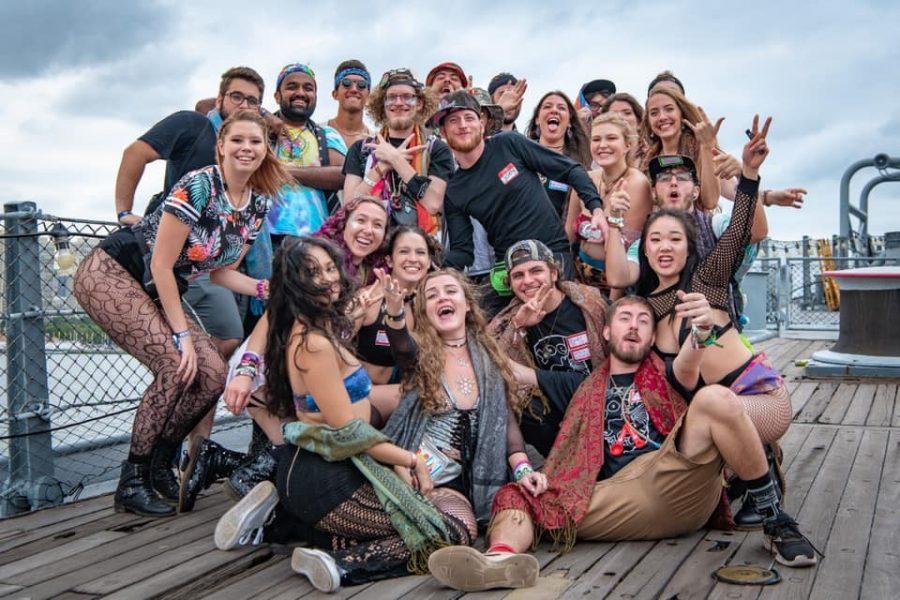 "EDM made me realize that throughout my whole life, I haven't really thought about the present, but just what I need to do to get to point B," Lee said. "Sometimes I feel like I don't have time to breathe, but these festivals are my time to stop and not think about my responsibilities and just have fun with the people that I love."
When it comes to drugs — particularly MDMA — EDM has earned an infamous reputation. Indeed, some alarming incidents stir fear, particularly amongst concerned parents, about how dangerous EDM shows truly are. 
But while many EDM fans do choose to take drugs at events, Lill insists peer pressure is surprisingly low and for most ravers, safety and the comfort of those around them are prime concerns.
In recent years, venues have done their part to help reduce some of the risks around drugs associated with EDM. Many festivals have begun to offer medical tents and drug tester kits on site and this May, EDC Las Vegas — the largest EDM festival in the United States — reported no deaths for the second year in a row, which has seen at least six deaths from 2011 to 2017.
Still, some fond participants of the genre admit that they would like to see less drug use tied to EDM because, as Riley said, "you feel the most intense, genuine emotion when you're sober."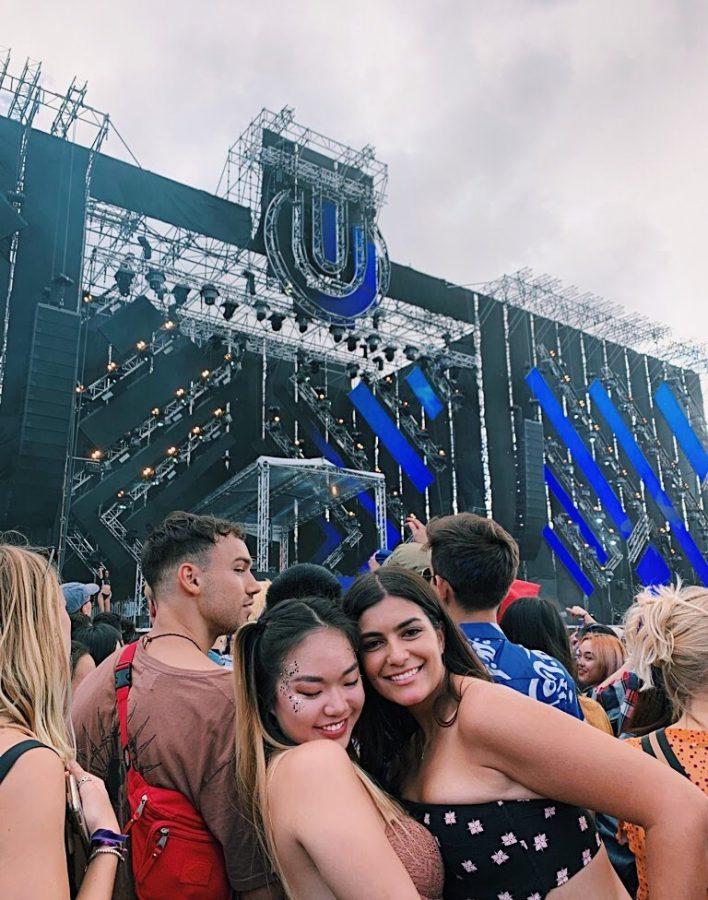 Limited only by the bounds of technology, EDM, though young in its evolution, has already broken and rewritten the rules that define how music can sound and be experienced live. Without many words that might polarize listeners or isolate them along linguistic lines, EDM can offer a much needed meeting ground unlike any other cultural space today. 
"The spread of electronic music spreads PLUR and community," Lill said. "I'd like to see not just the music itself go viral, but to see people coming together in a healthy, safe, happy environment to go viral as well."
Email Ali Zimmerman at [email protected].