Journalism Minor Provides Flexibility for Students
Students and professors react to the new journalism minor that the Arthur L. Carter Journalism Institute announced on Friday.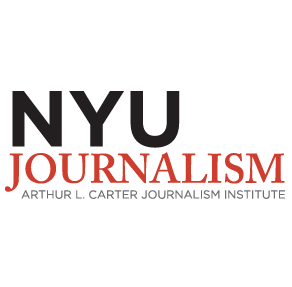 After NYU introduced two new journalism minors on Feb. 22, students are figuring out how this development may change their plans for graduation.
The five-course minors allow students to pursue journalism without the previously required commitment. Unlike the major, there is no requirement to pursue a double major.
Stern sophomore Joy Yang likes the minor because the reduced course load alleviates stress.
"I'm really glad they have a journalism minor now," Yang said. "Having the requirement to double major in journalism turns away a lot of people because they worry that they won't be able to handle the course load or have the flexible schedule they want. With this minor, they will have a chance to pursue something that they might not have previously considered doing."
Before the minor became available, Yang was interested in journalism but the time commitment intimidated her.
"Since I'm a business major, it was hard for me to double major with journalism," Yang said. "Without a journalism minor, I decided to minor in creative writing, because it was the next best thing."
Journalism professor John Surico also believes that the minor can have mass appeal with students because it requires less commitment than the major.
"The minor appeals to a lot of students, because they can dip in the water without having to fully commit," Surico said.

With the two new journalism minors, students from outside of the department can learn more about the field while still maintaining space in their schedules.
Tisch senior Jacob Iritani contemplated pursuing a journalism major or minor late in his academic career, but worried about being able to graduate on time.
"It's only a few classes less than the major, so it didn't make sense for me to do the minor," Iritani said. "Since I was deciding so late that I wanted to do a minor or major in journalism, I was on the fence if I was going to graduate in the spring."
While having a minor might be more accessible for students with less space in their schedule, the NYU Journalism Career Services department does not offer help to students who decide to pursue the minor.
Iritani wants to be a journalist when he graduates. When considering signing up for the minor, a major factor in his decision was not having career services to go to for future job opportunities.
"If you want to work in a newsroom and you don't have the connections to do so, then it's going to be pretty tough by only minoring," Iritani said.
Knowing this setback, Surico suggests talking with professors as an alternative.
"Professors are good resources because they work in the field," Surico said. "I've helped my former and current students apply to internships."
Students who may not intend to pursue journalism as a career could benefit from the skills the minor promotes. Journalism professor Kenneth Paulsen noted that many of the skills present in journalism can be useful for students in other fields.
"The skills that students learn in a journalism minor are invaluable in any field," Paulsen said. "Engineering or pre-law? You need to write with absolute clarity. Social work? The techniques and compassion learned through interviewing are invaluable."
Email Alexandria Johnson at [email protected]