NYU to Lobby State Legislature for Increased Tuition Funding
The Office of Government Affairs continues to push legislatures to provide greater funding for students' tuition, grants and more.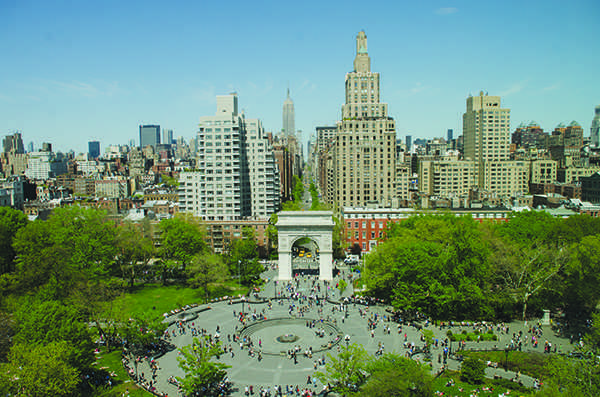 NYU — which is often criticized for its high tuition and shortage of financial aid — will be lobbying at the state level to increase tuition programs.
The Office of Government Affairs released its New York State Legislative Priorities to propose to the state legislature. NYU supports legislation that would see a 20 percent increase in funding for Opportunity Programs, a scholarship program for high-achieving low-income students. In addition, the university wants the Tuition Assistance Program's maximum award increased to $6,000 and TAP's maximum income eligibility increased to $95,000. These changes would grant more families the opportunity to receive the financial aid award.
Senior Director of the Office of Government Affairs Jennifer Pautz explained what the office does to achieve its goals.
"We represent the university on all levels of government," Pautz said. "We advocate for the university on things that are important to our student body, to our faculty, to us as a large non-profit [and] to our employees. So we are very involved in the legislative process."
Pautz said the programs the university supports do not change yearly, but state politics can determine university priorities.
"The state programs we focus on are long-standing," Pautz said. "The specifics during the budget process change as the governor and state legislature debate what's coming up in the next year's budget — that's what might change year to year, depending on what's proposed."
For the last two years, students and staff members of Opportunity Programs advocated against the state legislature cutting funding. Last year, students went to Albany for a day to convince their representatives. Due to the snowstorm this year, Opportunity Programs held a virtual advocacy day and sent an email to encourage students to tweet their representatives instead.

CAS sophomore Karen Cruz, an Opportunity Programs student, said that increasing Opportunity Program funding by 20 percent could make NYU more affordable for prospective students.
"This is a good starting point that NYU could work off of," Cruz said. "For a lot of students, [Opportunity Program] is an important aspect in their decision to attend NYU, because of [the] financial support [it provides]."
CAS sophomore Zuleica Alcantara, another Opportunity Programs student, said that the university should look for a greater increase going forward due to student need.
"I think they should start with 20 percent and then increase throughout the years," Alcantara said. "There are a lot of students that need money right now and are sacrificing in many ways to be able to afford this school."
Along with the funding increase for Opportunity Programs, the university wants the state legislature to fund a second set of STEM scholarships, intended to encourage more students to stay in New York and pursue STEM degrees. The university will also push the state legislature to include students at private institutions in the Masters in Education Teacher Incentive Program which supports those pursuing education degrees in return for a commitment to teaching in a public or charter school for five years.
NYU has also requested the state legislature to restore funding for the Higher Education Capital Grants Matching Fund, which would support research and innovation on campus.
Pautz said students can assist in lobbying at the state level, and that the university continues to push for legislative changes.
"It's best if the students can speak from personal experience about how these programs are benefiting them," Pautz said. "At the office, I travel to Albany during budget season almost weekly, bi-weekly to meet with our legislators to remind them how good these programs are, how they benefit NYU students and how they should continue to advocate for them during the budget process."
Email Alexandria Johnson at [email protected]