NYU administrators and faculty expressed excitement when Amazon announced in November that it would open a Long Island City headquarters. But after protests by activists and public resistance by politicians, the tech giant canceled its plans, which the university called "regrettable" in a statement to WSN.
For CAS senior Nayeem Rahman, initial news of Amazon's decision to come to New York left him with mixed feelings. As a computer science major, Rahman said he would benefit from New York City having a larger tech presence and that many of his peers supported the deal for this reason.
However, as an Astoria native, Rahman opposed the deal. He cited concerns that Queens residents would not benefit from the job prospects and that Amazon would gentrify the neighborhood — a process he witnessed growing up.
On top of that, Rahman was looking for a place to move after graduation and had Long Island City on his list of potential locations. But after Amazon's announcement, prices for apartments in the neighborhood skyrocketed.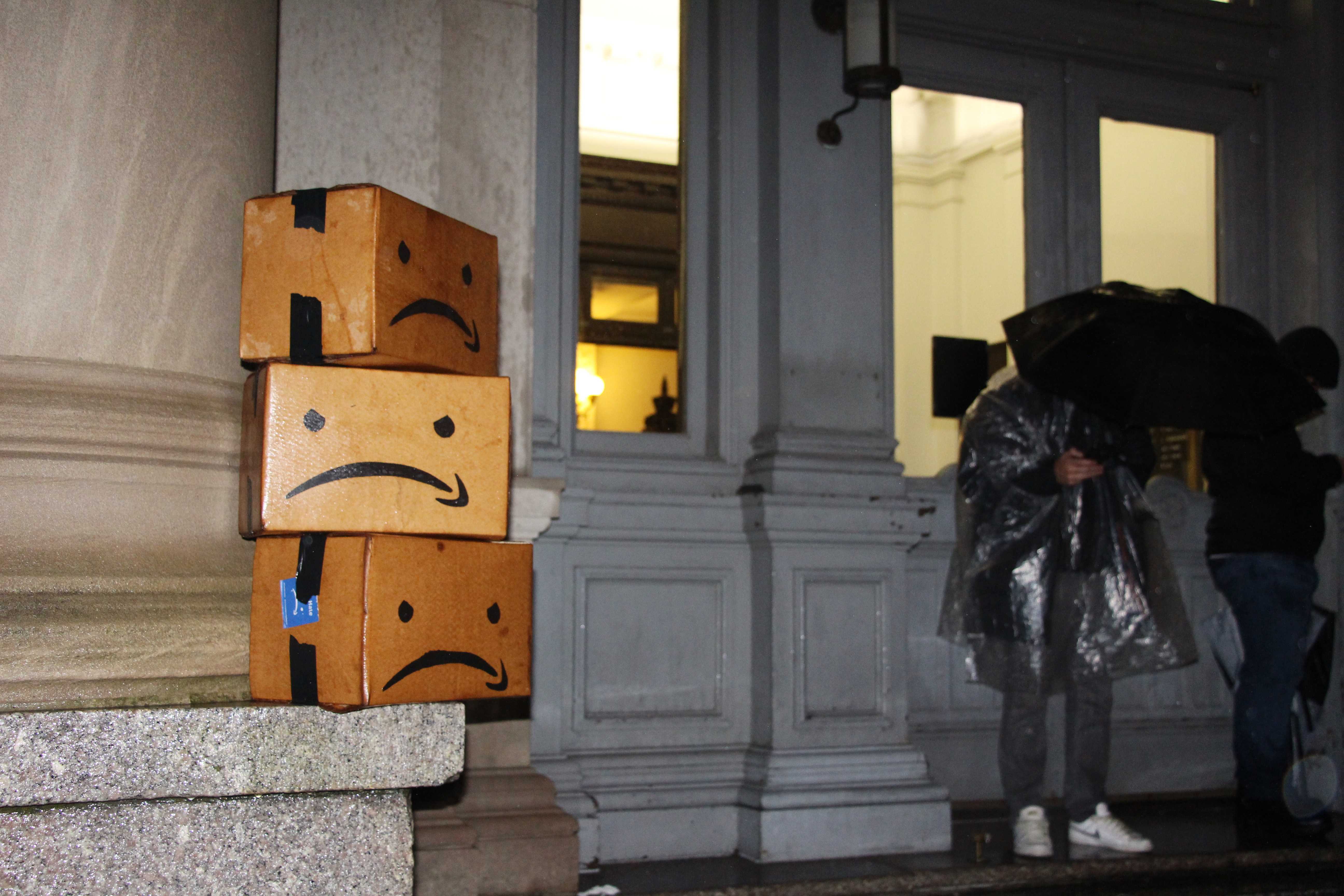 "Long Island City was home to me as a child, so it just felt right to go back," Rahman said. "A couple weeks [after] the Amazon announcement for HQ2 to be in New York, you see the StreetEasy listings jump immensely."
Rahman said he wanted to be cost conscious, as he aspires to open a car software start-up either immediately after graduating or a few years down the road. Rahman hopes to save money where he can to spend on the company. Still, Rahman was also looking for an improvement in size from his current apartment which is closer to campus and he said is "more like a box."
Rent prices will most likely drop back down now that Amazon is not coming to New York. In a public statement, Amazon attributed its decision to cancel its expansion to a lack of cooperation from city and state politicians.
"[A] number of state and local politicians have made it clear that they oppose our presence and will not work with us to build the type of relationships that are required to go forward with the project we and many others envisioned in Long Island City," the statement reads.
State Sen. Mike Gianaris, U.S. Rep. Alexandria Ocasio-Cortez, City Council Speaker Corey Johnson and City Councilman Jimmy Van Bramer are some of the politicians who opposed to the deal and who have been credited with killing it. Common criticisms of the deal were that the $3 billion in tax incentives was too large, that it would lead to gentrification and that the jobs it would provide would not go to local residents.
A Siena College poll conducted from Feb. 4 to 7 found that 56 percent of New Yorkers supported the deal, and a Dec. 5 poll by Quinnipiac University found that 55 percent of Queens residents supported it.
NYU supported the deal because Amazon would offer employment opportunities to students, align with NYU's focus on building STEM programs and establish New York City as a tech hub.
"[It] boils down to something very simple — we think that Amazon's being here would have been beneficial to New York City's future, particularly the city's efforts to establish itself as a tech capital, and we think it's regrettable that the deal fell through," NYU Spokesman John Beckman wrote in a statement to WSN.
For Rahman, the cancelation of the deal means he is once again considering Long Island City for his post-graduation housing.
"I tagged my friend who I was planning to live with next year," Rahman said. "And I said, 'Long Island City is now on the map.'"
Email Victor Porcelli at [email protected].