British doctoral student Matthew Hedges was tortured last year during a months-long interrogation period and subsequently sentenced to life imprisonment in the United Arab Emirates on the grounds of spying charges. Hedges, who was conducting research in the country for his Ph.D., was granted clemency by the Emirati government shortly after his sentencing following international pressure.
Hedges' arrest led to increased scrutiny on academic freedom at NYU's Abu Dhabi campus. Over 200 faculty members signed a petition urging President Andrew Hamilton to condemn the sentencing and some of the petition's signatories hosted a forum on academic freedom at NYUAD. This January, university spokesperson John Beckman responded to these criticisms in a statement to NBC, maintaining that academic freedom at NYUAD was preserved.
Hamilton, in an email to the faculty who signed the letter, said he spoke about Hedges' sentencing with senior officials in the Abu Dhabi government and the vice chancellor of Durham University.
WSN had the opportunity to speak with Hedges and his wife, Daniela Tejada, about their experiences and thoughts on the current state of academic freedom in the UAE.
What has it been like after you got back home?
Matthew Hedges: At times it has been really hard to adjust. Having family and support has been such a huge help, and it has gradually gotten easier, but it hasn't been smooth. We're keeping ourselves calm by keeping ourselves busy. If we take our foot off the pedal, we stop doing things, then it'll take a long time to get back on the saddle. I've already started the last chapter of my thesis because it's such a big deal for us in our lives. It's only the natural thing to do.
What are your specific plans moving forward, other than finishing your thesis? Are there other plans you have that you want to accomplish in the future?
Daniela Tejada: Personally, our first priority after Matt's Ph.D. completion is starting treatments, medical treatments for the two of us. We've both been through a lot in the past year or so with what happened to Matt, and it would be paramount to our health to be able to start treatment. [We need] to not just process what happened to us as a couple, and as individuals, but particularly, in Matt's case, to recover from the PTSD that resulted from it.
Another big personal [priority] for us is raising awareness about academic freedom and the rights of scholars — not just in the UAE or the gulf — but worldwide. We feel that Matt's work was heavily misunderstood, and he had to pay a big and unjust price for it. A lot of academics worldwide have to undergo many similar situations, nearly on a weekly basis.
According to a 2018 report published by Scholars at Risk — an organization headquartered at NYU that seeks to protect scholars and advocate for academic freedom — there were 294 reported attacks on higher education in 47 countries from Sept. 2017 to Aug. 2018. 167 of these attacks led to killings, violence, disappearances or imprisonment. SAR also reported that at least 875 students were either killed, arrested or subjected to "coercive force" because of "their expressive activity."
The UAE government convicted economist Nasser bin Ghaith on charges including violating the country's counterterrorism law and sentenced him to 10 years in prison in March 2017. In December, it was reported by multiple news outlets that Ghaith had been on a two-and-a-half month long hunger strike and his health was deteriorating, causing concern among human rights organizations.
Do you feel like people are still talking enough about the UAE and the issues that came up after this?
MH: Previously, this kind of discussion would have ended. I think with what they and other countries in that region have been doing, there seems to be a sea [of] change. There's a lot more scrutiny on their activities and what they're doing, and I find it fascinating that it hasn't died down.
It helps to say that I can speak with authority on this subject about their lack of due process, their lack of accountability because this happened to me, [and] I'm doing a Ph.D. on it. These discussions are happening, at least in Europe. In the U.S., it's a bit more complicated, simply because of the amount of money that there is in the States from these Middle Eastern countries. The Center for American Progress had to publicly state that they wouldn't take more money from these Middle Eastern states because it was affecting their independence in their own analysis. There is an effect.
The Center for American Progress announced in January that it would no longer accept funds from the UAE, wishing to cut ties with authoritarian regimes deemed undemocratic by the CAP.
According to the Office of the United States Trade Representative, UAE foreign direct investment in the United States was $4.8 billion in 2017, up 51.4% from 2016. U.S. foreign direct investment in the UAE was $16.8 billion in 2017, a 23.7% increase from 2016.
DT: From our point of view, not just as victims of what happened to Matt, but as researchers and individuals who hear about the generation of fair and objective knowledge, it's important that the conversation around practices that inhibit this sort of thought remain alive. The fact that there are Emirati academics in the UAE whose voices are oppressed, even possibly American academics at NYU, because there is a high level of scrutiny as to what people can and cannot say, or the way in which they can and cannot say it, affects their independence. It affects their independence of thought and the generation of knowledge that's actually valuable to wider society rather than just specific political or social interests a state may have. It's not about demonizing any particular state, it's about encouraging healthier dialogue as to what independent thought should be and why it's important.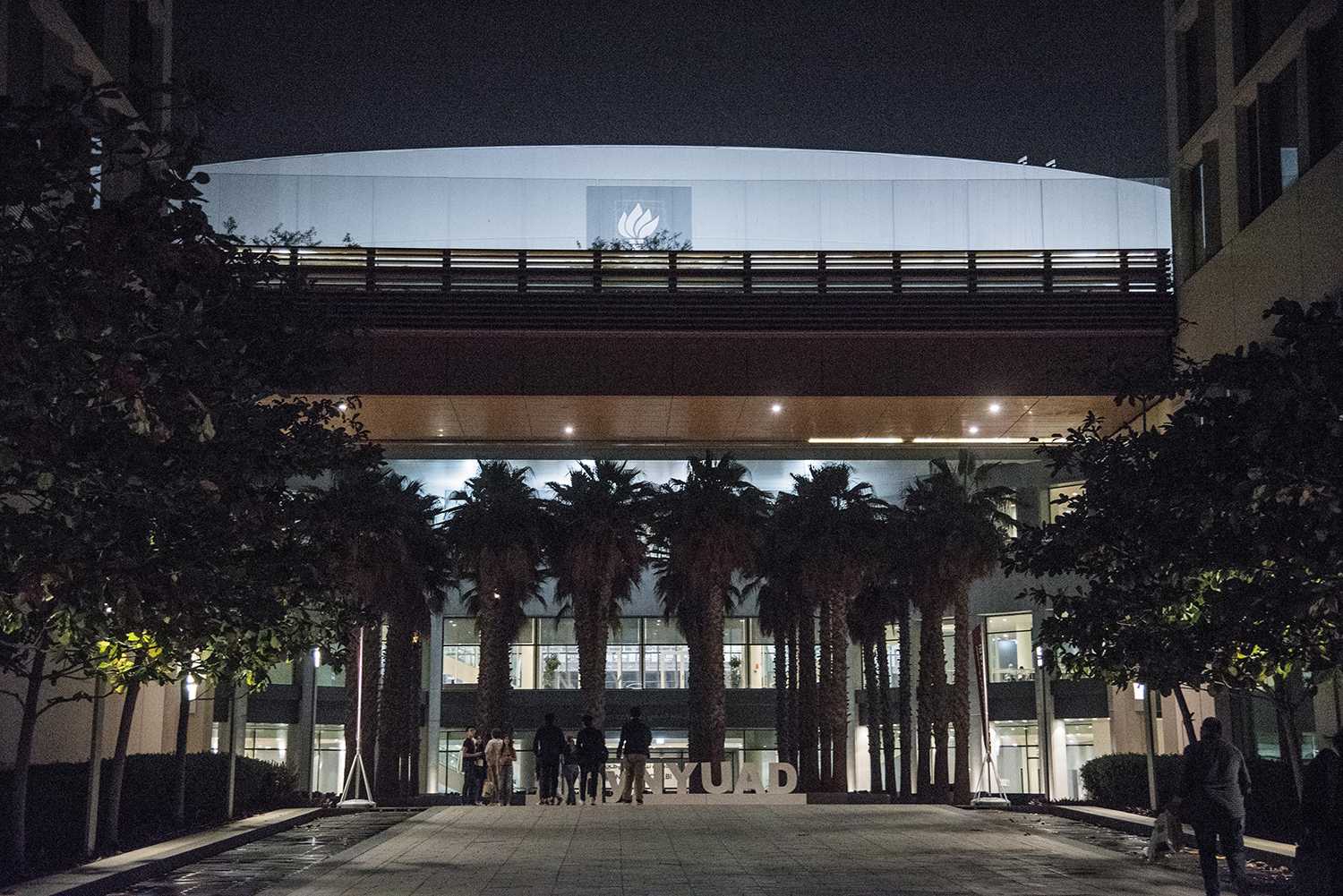 Leading up to a faculty forum at NYU, CAS Professor Andrew Ross, who was previously denied entry into the UAE, told WSN that most professors would not feel comfortable sharing any negative experiences in the country.
"The fact that they feel that they can't speak out speaks for itself," Ross said. "There is a climate of fear."
NYU asserts that although there might be certain restrictions at NYUAD, academic freedom is still preserved. They cite NYUAD professors lack of complaints. What do you think about the state of academic freedom there and what changes would you like to see?
DT: I think it's impossible to say that there's academic freedom. If there's any form of restriction to what can or cannot be said or if there's intimidation, particularly on the intimidation level, political or security or social intimidation of any sort, whether official or nonofficial, leads to self-censorship. And that means that any individual's academic freedom and an institution's is jeopardized. I think, again, the important thing is to establish a healthy dialogue where both parties acknowledge there is an issue and look to avenues to resolving it.
NYUAD Assistant Professor Lauren Minsky previously recounted an experience of vehicular harassment, during which government police tailed her for nearly two hours while driving down a highway.
Ultimately, I think it is necessary for NYUAD and maybe NYU to realize wherever there is censorship in any form, whether it is self-inflicted or afflicted by the state the campuses are in, that immediately inhibits academic freedom. There should be measures taken to ensure that's not the case. Even assessing protocols or to deal with complaints, many academics at NYU have expressed discontent in the UAE or after returning to the U.S. What they found is that there are no standard protocols set in place. This means that if there isn't a protocol, it is nearly denying the fact that there is an issue to begin with.
Faculty mentioned at their forum last semester that there are not enough written protocols at NYUAD for how to deal with complaints.
Do you think NYU made a mistake in instituting a campus in Abu Dhabi?
MH: Your degree is worth more money because it has a higher reputation around the world, because it's more well-known, because it's more sought after. That's part of the process and NYU isn't the only one doing this. It's the idea of expanding it to make it a bigger brand name, to be able to deliver that education to other people. [To maintain academic freedom] they would have to set up institutional values and ideals they believe and make sure they abide by them.
DT:  There's absolutely no way that opening a campus in any country outside of your own can be deemed to be a mistake. From a purely academic level, it establishes possibilities for an intercultural dialogue, which expands both students' and staffs' vision of the world and can give you a much more real experience of what your studies are. However, it's important that if, as an institution, you are opening a campus abroad, wherever it is, the place where you're opening it is as willing to establish that dialogue as you are. What we find in the UAE is that the establishment of the dialogue is only limited to certain areas of studies or even certain topics — or even more worrying — certain stances on that topic. You cannot have that dialogue if the other party is not willing to accept anything beyond their comfort zone.
While teaching in Abu Dhabi, Minsky had books for her course seized at customs during the 2017-2018 academic year. Minsky said the director of the NYUAD bookstore told her the books were censored.
MH: I think the fundamental issue for NYU's student body to be most concerned about is the possible repercussions of this investment in a campus abroad, but back at home in New York. Has this investment, has this money, has this corporation changed or influenced any ideas or values at your campus in New York?
DT: Both as students or as teachers, are there things that you can or cannot discuss? How does it influence the research undertaken on both campuses?
MH: Theres are very genuine questions to ask from that partnership, you know, what has the result been? What have we got from it or what have we got from it that we don't know about? What's the real price of this cooperation?
Hamilton said he spoke on your behalf to Abu Dhabi officials, and I was just curious if that was ever relayed to you.
MH: Didn't have a clue.
You spoke earlier about how money plays a role, especially in U.S. How much do you think money has played a role in NYU expanding to global sites?
DT: Every institution, educational or not, has a price and runs as a business, because simply it's the world that we live in. Institutions and people need money to bring the bread to the table, in whatever way it is. In that measure, of course money has played a role in NYU's decision (MH: huge, it's fundamental) both as a branding exercise and as a profiting exercise. Naturally, and the issue is what you would expect from educational institutions, particularly universities that are the beacons of knowledge for humanity, would be to think that they are expanding in the interest of generating new knowledge and new opportunities, to expand intercultural understanding and values and education.
However, I think where we both agree and we have a massive issue, is that any money that comes and goes is actually shaping, actively, the discourses produced by these supposedly independent beacons of knowledge. It's so important for us to talk to staff but also to students: to what extent is the money that your university is getting from wherever, shaping the knowledge that you're receiving? To which extent your lectures and your reseacherers — your university — are being able to actively engage in independent thinking, in independent research, and not serving external interests?
A report released by the U.S. Department of Education showed that NYU received $78 million in contracts and gifts from the UAE. Although there was a $10 million gift from the Executive Authority of Abu Dhabi, the vast majority of the donations were in the form of contracts. Almost $3 million dollars came from Tamkeen, a government agency which makes up one of NYU's partners on the Abu Dhabi campus.
DT: What's the cost that the universities are paying for receiving certain money and vice versa? What are the foreign campuses paying for? Because it's not just going to be the swanky buildings and foreign staff, I can assure you that.
This interview has been edited for length and clarity.
Email Victor Porcelli and Meghna Maharishi at [email protected].