Cranberries Begin Final Chapter With Poignant New Single
Released after lead singer Dolores O'Riordan's death in 2018, "All Over Now" sets the stage for the band's last album.
Over a year after the death of the Cranberries' vocalist Dolores O'Riordan, hearing her voice on the band's newest single "All Over Now" feels melancholy, yet oddly comforting at the same time. The single is the first from the Cranberries' eighth album "In the End," which uses O'Riordan's previously recorded vocals.
From the delicate outset of the first few seconds, "All Over Now" instantly identifies itself as a Cranberries song through and through. The piece deftly balances the iconic blend of grunge and elegant lyricism the band has been known for throughout their near 30-year career. The chorus, in which O'Riordan repeatedly sings "It's all over now," evokes the mood of an early Death Cab for Cutie song. It's hauntingly somber with the emotional punch of 1990s alternative rock.
The lyrics vaguely outline a confrontation between a couple at a hotel in London. The song's message seems fairly open to interpretation, but a thematic focus on distrust between partners is definitely apparent. They aren't the most memorable lyrics the Cranberries have put out, but tonally, they mesh with the rest of the song well enough and cement it as a cynical take on the dysfunctional nature of human relationships.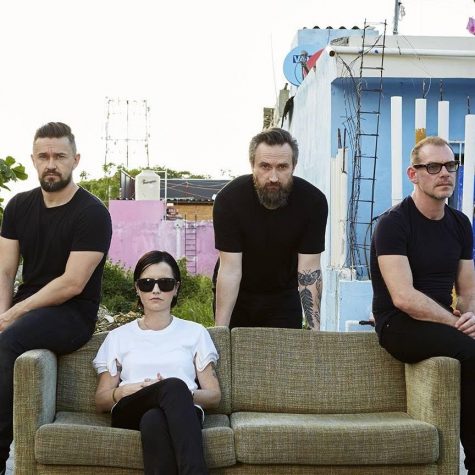 As the first single released for what the remaining members of the Cranberries say will be their final album, "All Over Now" fits the tone perfectly. Its message may seem rather dreary, especially in light of O'Riordan's passing, but it indicates that the band intends to finish their musical journey without compromising the stylistic vision that made them stand out in the first place.
By all indications, "In the End" seems like it will bookend the story of the Cranberries in a more satisfying manner than most could have hoped for — a fitting conclusion for a musical pillar that dared to retain its identity regardless of changing times. And it's tough to not read a little further into the song when O'Riordan sings, "Do you remember? Do you recall?"
Email Ethan Zack at [email protected]