'Serenity' Sunk by a Ludicrous Script
The Matthew McConaughey-Anne Hathaway starrer starts off as a fishing neo-noir and derails halfway through into a clumsy, existential thriller.
Oscar-nominated director Steven Knight's new film "Serenity" is a confounding experience, but not because it challenges the viewer on some profound, artistic level. From beginning to end, the movie is a journey with moments that raise befuddling questions and offer even worse answers. Yet the strangeness of the story inadvertently makes the viewing experience hilarious.
Matthew McConaughey plays fishing boat captain Baker Dill who lives on the fictional Plymouth Island and has a daily obsession of settling his vendetta with a shark he has dubbed Justice — think of his character like Quint from "Jaws" but tanner and overly dramatic. Dill's life is turned upside down when his ex-wife Karen (Anne Hathaway) turns up and begs him to save her and her son Patrick (Rafael Sayegh) from her abusive husband Frank (Jason Clarke). Karen wants Dill to take Frank out for a fishing excursion, then throw him overboard to sharks — alas, she's new to the whole femme fatale thing and could not think of a better idea.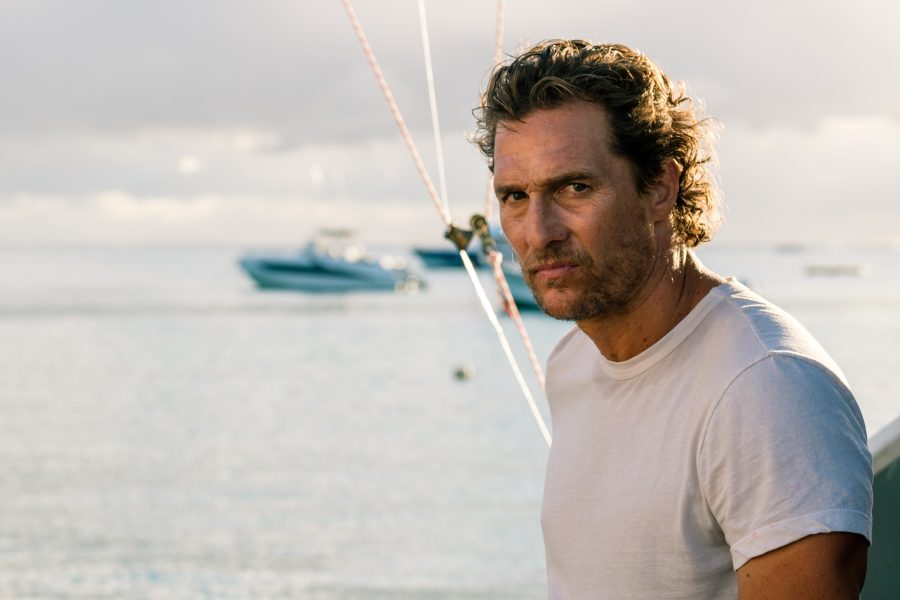 The first half is cheesy and nostalgic to a bygone era of noirs. Initially, it appeared like Knight, usually a sharp and intelligent writer, had used the wrong draft when filming. The dialogue in the first half feels so unnatural and out-of-time that it's as if Knight meant to place his movie in the 1940s and forgot to tell the audience. Every scene is wildly melodramatic but the actors take the pulpy material so seriously it becomes a caricature. It's a wonder how such a strong cast was not only convinced to be in this movie, but also did not at some point stop Knight to go over the material one more time.
In one sequence, Dill is in his living room and water randomly appears around his fingers. The film intercuts with Patrick in his suburban home and a pool of water appearing next to him, and they each have an internal moment to recognize something weird is going on. The editing of the scene suggests some supernatural connection between the two, which contrasts with the gritty thriller tone established before. This connection is referenced again in the visions Dill gets and again when Karen blatantly declares it to his face, but these scenes just make the film all the more bizarre to experience.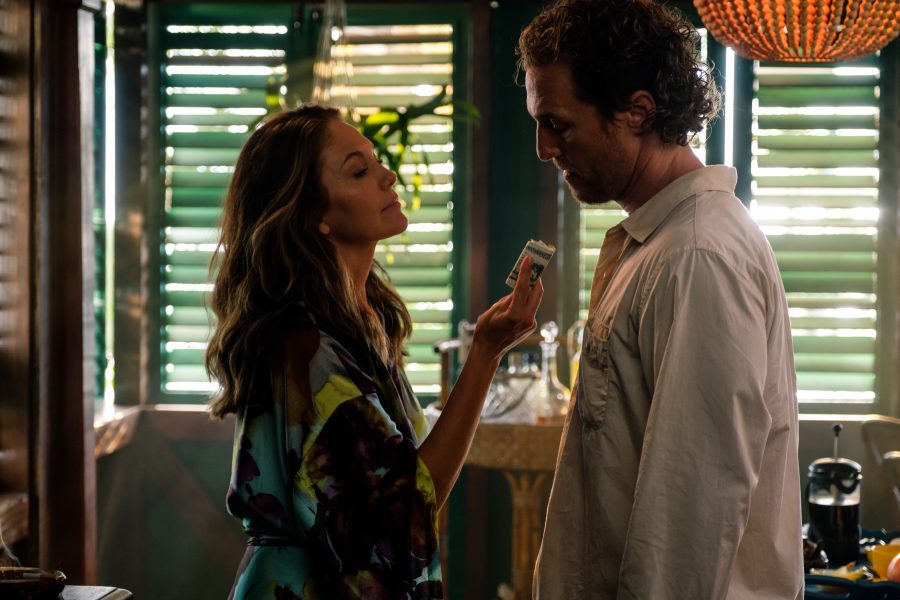 To Knight's credit, there is a reason the first half is so outrageous. Throughout the movie, an eccentric fishing equipment salesman (Jeremy Strong) stalks Dill with a mysterious motive but their confrontation leads to an unbelievable twist that explains everything, though the answers are not satisfying. The twist was admittedly unpredictable and spoiling it would ruin the experience, but that's because it's so ludicrous that it needs to be seen to be believed. Simply put, the second half becomes a convoluted sci-fi story — another departure from the noir — that thinks it is more intelligent than it is. "Serenity" becomes so laughable that it would actually be worth watching on cable or Netflix as a guilty pleasure. Despite its title, Knight begs you to relish in its madness.
Knight is known to take risks and has often found success in the past. His 2014 directorial debut "Locke" was a drama that took place entirely in a moving car and had only one actor (Tom Hardy). "Peaky Blinders" is a stylish British neo-noir-period-gangster series that grew from a cult following to TV classic in the past few years. He swings for the fences again, but his attempts were so preposterously off this time around that "Serenity" can be considered the first gloriously bad movie of the year.
Email Guru Ramanathan at [email protected]