Why NYU Must Support the Resolution on the Human Rights of Palestinians
Our tuition is funding human rights violations — we must hold NYU accountable and put an end to this practice.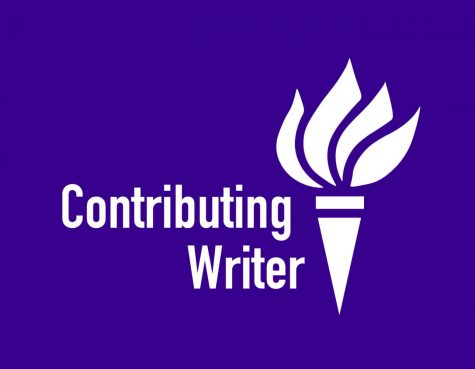 The Resolution on the Human Rights of Palestinians is about one thing: NYU needs to put its money where its mouth is, which it can do by making sure it's not investing in companies that violate human rights. As students, we know that NYU presents itself as a liberal institution that promotes diversity, equity and inclusion, something it hasn't always lived up to. In its own Diversity Statement, the university acknowledges that "NYU's past is not without blemish" and that it is "committed to taking concrete steps to build" a more equitable institution. We believe that this resolution is one of those steps that must be taken.
That is why we have authored this resolution that will be voted on by the Student Government Assembly on Dec. 6. We are a diverse coalition of women — Israeli-Jewish, Palestinian-Muslim and Sudanese-Muslim — who have devoted ourselves to holding our university accountable and fighting for human rights.
The core ask of our resolution is that NYU adopt a socially responsible investment policy that upholds human rights for all. This policy would screen all of NYU's current investments and ensure tuition dollars are being spent ethically. We additionally call on NYU to divest from three U.S. corporations: Caterpillar, Lockheed Martin and General Electric.
Caterpillar sells bulldozers to the State of Israel that are used to demolish Palestinian homes and businesses in the West Bank. These Palestinian homes and businesses are under constant threat of demolition by the Israeli military. Since 2000, Israel has demolished over 1,700 homes. The U.N. High Commissioner on Human Rights warned Caterpillar about its sales to the Israel Defense Forces, especially after a Caterpillar bulldozer was used by the Israeli Army to crush Rachel Corrie — a U.S. citizen and activist, in Gaza. In addition, the U.N. Security Council in 2016 deemed Israeli home demolitions a flagrant violation of international law, which is a notable event due to the conspicuous absence of the usual U.S. veto that tends to shut down these types of resolutions.
Lockheed Martin, the world's largest defense contractor, and General Electric work together to provide combat weaponry to the Israeli military. The F-16 combat jet — manufactured by Lockheed Martin and powered by a GE engine — was used repeatedly in Israeli attacks on densely-populated civilian areas, resulting in thousands of civilian casualties in Lebanon, the West Bank and Gaza in the past 12 years.
In Lebanon, over 1,000 people were killed, a majority of whom were civilians. In Gaza between 2008 and 2009, Israeli forces killed around 1,400 Palestinians, 300 of whom were children. The U.N. deemed these attacks on civilians and civilian infrastructure as "deliberate and premeditated." Lastly, during the 2014 Israeli assault on Gaza, the Al Mezan Center for Human Rights reported that approximately 47 percent of civilian casualties were caused by warplanes including the Lockheed Martin-made GE F-16. During the same assault, 550 children were killed, at least 225 of whom were were murdered as a direct result of Israeli warplanes.
For these reasons, we call on NYU to divest from these corporations — and any other corporations in violation of human rights — by adopting the aforementioned socially responsible investment policy. NYU has divested before — in 2008, NYU chose to end all of its investments in corporations that were linked to the Sudanese government. We believe that NYU must do this again. Over 50 universities across the U.S. have already passed divestment resolutions. It is time for us to join them.
Even a recent op-ed entitled, "SGA Should Vote No on the Upcoming BDS Vote," acknowledges that Lockheed Martin, General Electric and Caterpillar violate human rights. Their argument against the resolution — that these corporations violate human rights beyond those of Palestinians — only serves as another reason to vote in favor of the Resolution on the Human Rights of Palestinians.
This resolution is supported by 58 NYU student groups, representing thousands of NYU students. Together, we are calling on the university to take common-sense steps to move toward more ethical conduct in its investment practices to ensure that NYU's investments are not perpetuating human suffering and human rights violations.
Ultimately, no nation state is above criticism, and we as NYU students have a responsibility to stand in solidarity with people worldwide whose oppression is directly connected to our university.  
As a global university, we have a global responsibility. Voting yes on the resolution on human rights is a vote on the side for justice.
By:
Rose Asaf; Senator-at-Large for Marginalized Jewish Students, Student Activists, and Students With Mental Health Struggles
Bayan Abubakr; Senator-at-Large for Muslim Students
Leen Dweik;  Alternate Senator-at-Large for Middle Eastern & North African Students and Documented Noncitizen Students.
Opinions expressed on the editorial pages are not necessarily those of WSN, and our publication of opinions is not an endorsement of them. 
Email the authors of the BDS Resolution at [email protected]