Bake It 'Till You Make It with These 4 Frozen Meals
I was spoiled during my first year living in Weinstein Residence Hall when all it took was a trip downstairs to get a hot meal. The real world wasn't quite as easy, I quickly discovered after moving into my own apartment at the beginning of this year.
Not only do I not know how to cook, but I have absolutely no desire to learn. The process can be complicated and often reminds me that I'm just not ready to face complete independence. Yet, thanks to the geniuses over at Trader Joe's, I've found a way to lessen the shock of realizing what it means to take care of myself, all while redeeming a sense of positivity in the kitchen. Trader Joe's sells a variety of frozen meals that are cheap, delicious and easy to make, only requiring a microwave or, at most, an oven. These four frozen meals will teach you how to feed yourself from morning 'til midnight.
Breakfast – Chocolate Croissants $4.49
These chocolate croissants bake to flaky perfection. And though it may seem daunting to put the croissants out to rise overnight, it's only a small amount of work — and it's incredibly satisfying to feel as though you're cooking in your sleep. Fresh out of the oven, the chocolate oozes out from the inside and jumpstarts any morning with just the right amount of sugar. If you can't handle such a sweet taste so early in the morning, Trader Joe's also carries an almond croissant option. Don't believe a frozen pastry can be this good? I'll happily refer you to my two roommates who finished theirs seconds after being made.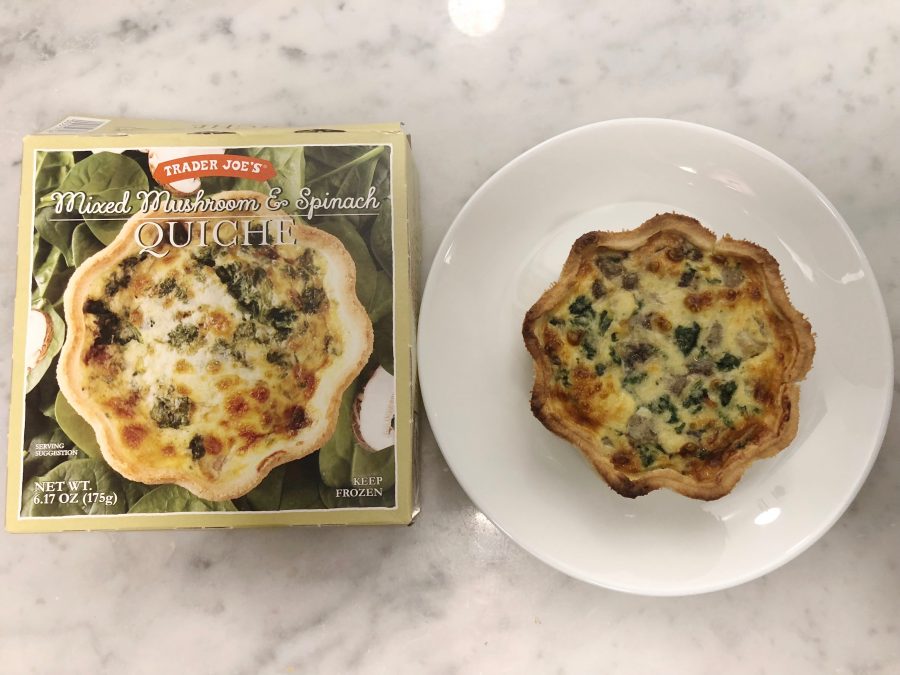 Lunch – Mixed Mushroom & Spinach Quiche $2.49
This quiche is the perfect size for a light lunch; pair it with a can of soup and you've got yourself a dinner. Not only is the process to make it super simple — just pop it in the oven — but it tastes as good as the picture on the box looks. The outer crust melts in your mouth as the creamy insides warm up your belly. And did I mention it's vegetarian? The mix of ingredients is perfect because, just when you think the mushrooms might be overpowering, the taste of spinach and cheese balances everything out. I cannot recommend this dish highly enough. Seriously, my compliments to the chef.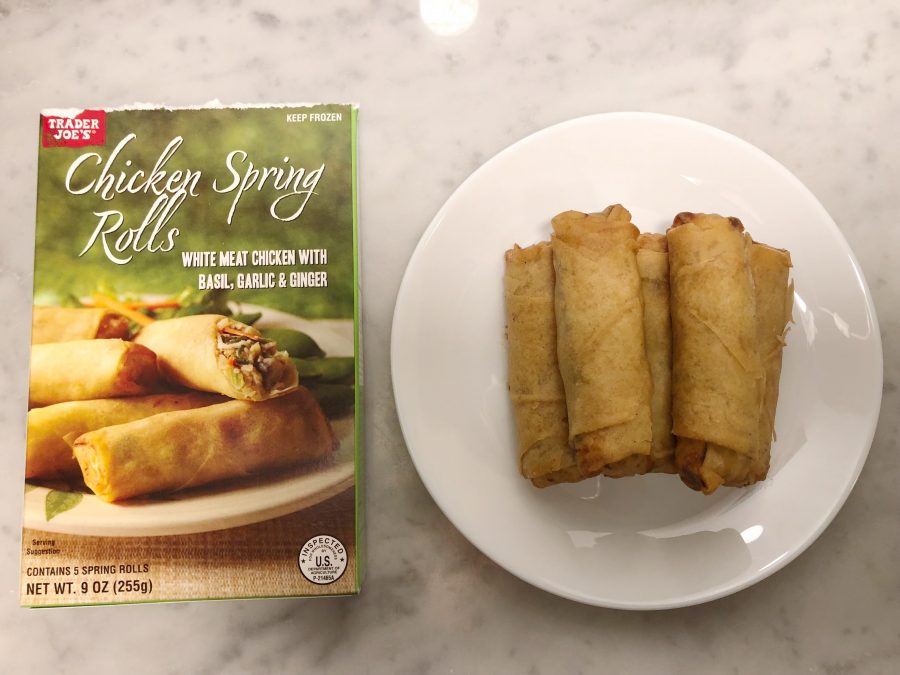 Snack – Chicken Spring Rolls $4
While not terrible, this dish definitely didn't live up to  my expectations. But the $4 price somewhat makes up for it. The taste of chicken is a tad overwhelming and the wrap around them doesn't get flaky enough to contrast the mushy insides. On their own, these chicken spring rolls are a bit dry. However, this issue is easily fixed by saving all of the soy sauce packages you have left over from ordering sushi. Despite their lack of pizzazz, these spring rolls are still good for an easy fix in between classes.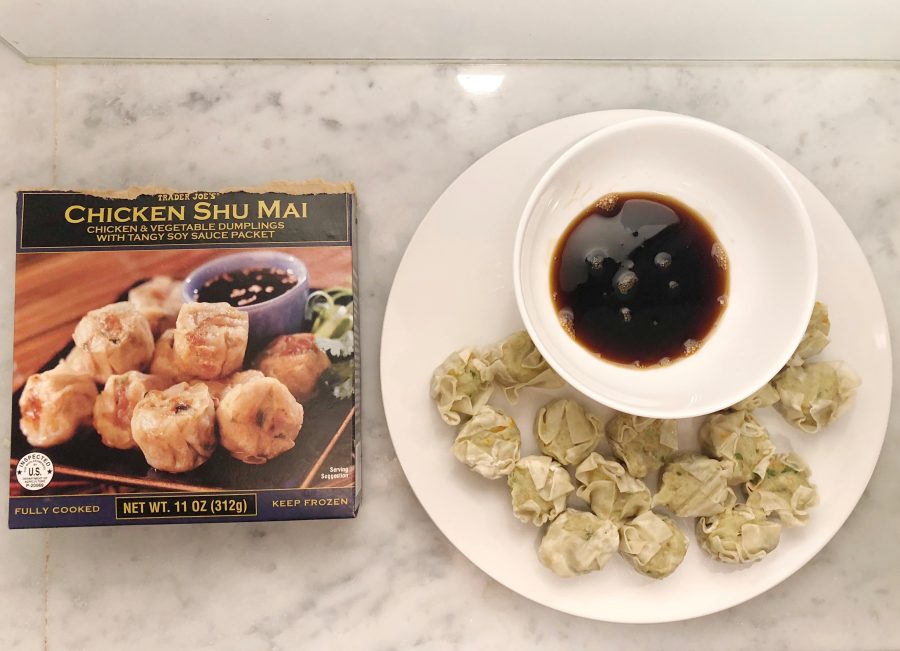 Dinner – Chicken Shu Mai $2.99
While every other dish in this review requires the use of an oven, these chicken dumplings are a microwave-only-meal. Taking only two minutes to make while also tasting delicious, this little cardboard box of goodness is a win. It even comes with a packet of soy sauce inside. Maybe it's past midnight and you realized you forgot to eat while writing that ten-page final paper. No worries! Your dumpling friends are at the ready in your freezer.
If you're still wondering whether the grocery store chaos and the 20 minute check out lines at Trader Joe's are worth it, they are — trust me. You will never experience the absolute joy of freshly baked chocolate croissants that took practically no time or effort. Just promise me you'll stay away from the ham and cheese croissants.
A version of this article appeared in the Monday, Nov. 26 print edition. Email Calais Watkins at [email protected]