What NYU Should Tell Accra-Bound Students
NYU Accra is this university's best-kept secret. It's located in one of the nicest neighborhoods in the bustling capital of one of the most beautiful countries in the world — Ghana. While most students vie for the opportunity to study in one of NYU's six European sites, students in Accra gain a unique experience at a less-frequented location. 
You'll undergo culture shock from the moment you arrive until the moment your flight home takes off. It's nearly impossible to prepare for four consecutive months in Accra, but here are a few tips students should know before heading to the airport. 
Cash
Ghana is generally a cash-based society. Taxis won't accept any plastic, and nearly every store and bar will expect that you pay in cash. Cash is so common that Uber has an option that allows customers to pay with cash. Uber drivers often become angry if you try to pay with card, and occasionally passengers are left curbside when their drivers find out they aren't paying in cash.
Try to bring a large amount of U.S. dollars with you and exchange small amounts at a time at a Foreign Exchange Bureau. Some students simply use their debit cards at one of the banks down the road from the dorms. Luckily, one U.S. dollar is equal to a little less than five cedis, so it's not hard to keep a few on you — especially since you never know when you'll walk by a coconut stand or plantain chip vendor.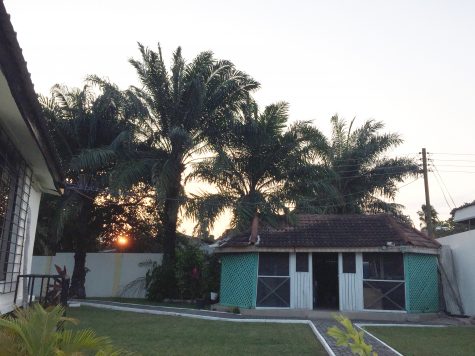 Bargaining 
Because everyday life in Ghana is so cash dependent, street vendors can choose any price they want upon meeting a customer. Vendors may try to hike up the cost of an item if they know you aren't Ghanaian, so you need to become good at
bargaining — quickly. 
At any market, try offering half the price a vendor states, and if you can get them down by 10 cedi or half the price, it's worth it. That said, don't attempt to bargain at a proper store with price tags or at a restaurant. You'll be laughed at.
What Not to Bring
During your pre-departure orientation, you'll be told to bring all your own toiletries — but that's entirely unnecessary. It'll make your suitcase extremely heavy, and you might risk having to pay for overweight luggage.
Unless there is a specific item that you can't live without, leave the shampoo bottles at home. There are plenty of department stores and pharmacies that sell any bathroom essentials you might need, from cleanser to shaving cream. Save yourself the trouble and dead weight and head to ShopRite, a grocery store found at most malls, during your first week.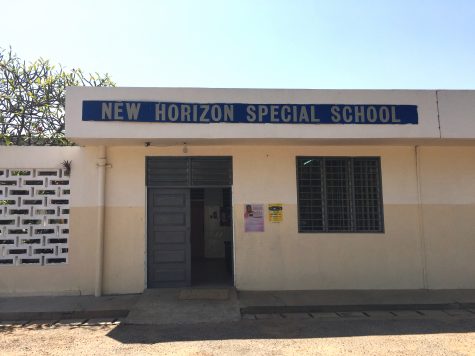 Experiential Learning 
There are a huge number of opportunities to volunteer or intern in Accra. Students completing for-credit internships can work anywhere from a creative hub to a hospital. Those who volunteer tend to serve at nonprofits that work with kids, like schools and children's libraries. 
Before you come to Accra, you should research different organizations you may want to work with. Having a few places in mind will help when it comes to meeting with the NYU Accra Community Service and Internship Coordinator, Victor Kweku Yeboah, to determine where you will be placed. 
Patience 
This will be your greatest asset in Ghana. Life is not as fast-paced as it is in New York City, and that's a good thing. People will not always be on time — in fact, they'll rarely show up to meetings at the scheduled time. NYU Accra Director Akosua Anyidoho often jokes that we should bring a good book everywhere we go, in case we have to wait. 
A slower pace also means you'll generally be less busy. If you're like me, having free time will make you antsy and feel as though you should be productive every hour of the day. My best advice to you is to embrace the leisure and use the time to turn into the study-abroad stereotype all your friends will make fun of you for. 
Email Natasha Roy at [email protected].