In the sea of overachieving, proactive students with a bottomless pit of contacts, it can feel hard to keep up — especially in the internship game.
With the semester coming to an end and the plans of the next year looming over you sneakily in the form of casual catch-up dinners and incidental tete-a-tetes, applying for internships has never seemed so necessary yet so out of reach to the unwitting procrastinator. Whether you are a graduating senior or a rising sophomore, the tribulations of getting an internship do not discriminate, haunting the same minds that are also preoccupied with school and friends.
A little short of becoming a dummies' guide, here are some organizational tips to get you through this invigorating period, where Linkedin becomes a priority and Facebook and Instagram are relegated to second-fiddle status.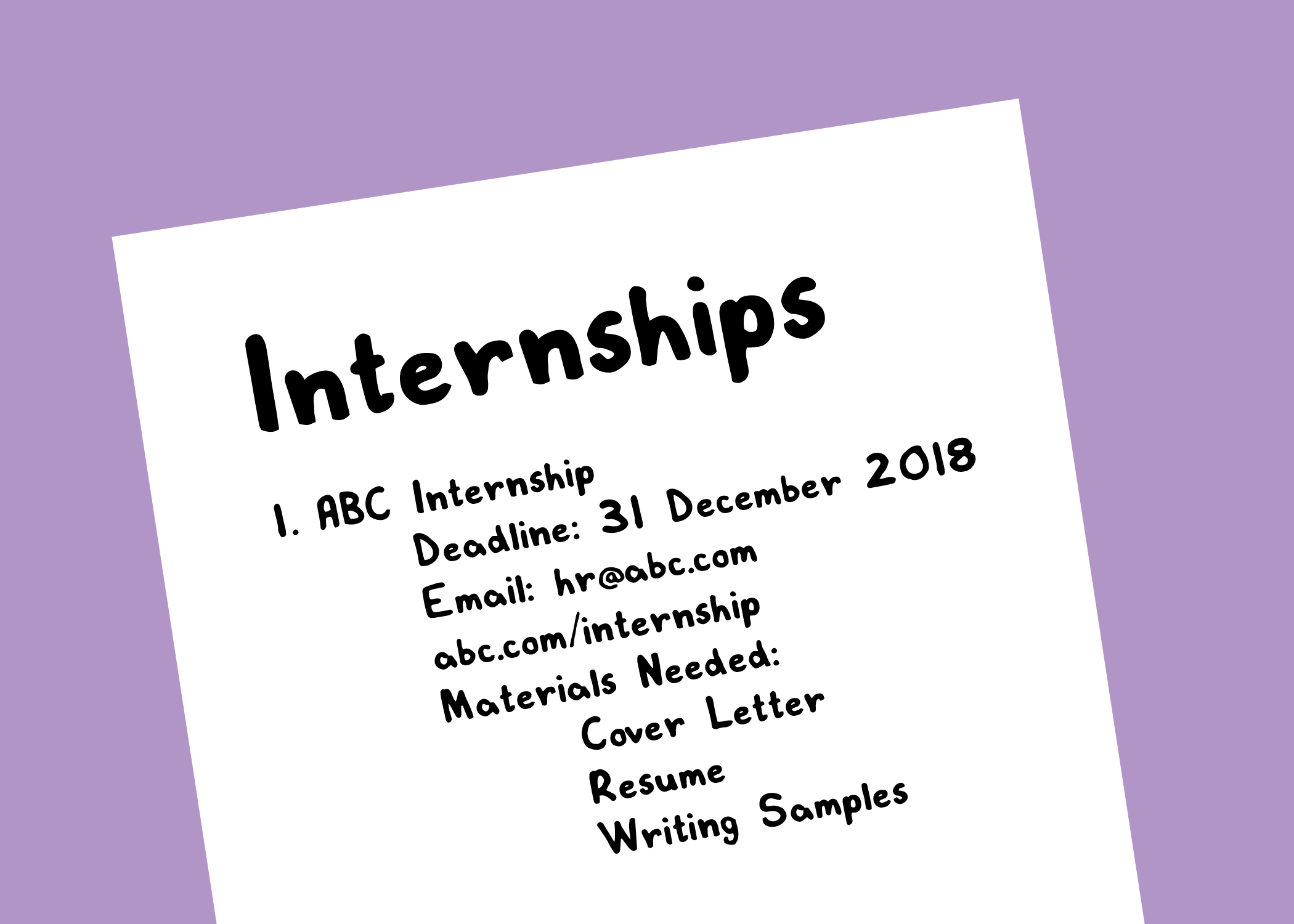 Getting Started
Before you start on anything, clear out the tabs of queued-up YouTube videos and shopping pages on your Internet browser. The golden rule for any organization intervention is to declutter the junk that thwarts you from getting work done. A good way to start your internship search is to keep a single window dedicated to internship-related tabs.
As always, Linkedin and NYU's CareerNet are great starting points for your internship search. While you can always Google internships in your field of interest, try narrowing down your search by using websites like Indeed and Internships.com. Also, make sure to keep an eye out for internship opportunities through emails from your major department — there may even be an email list you can subscribe to.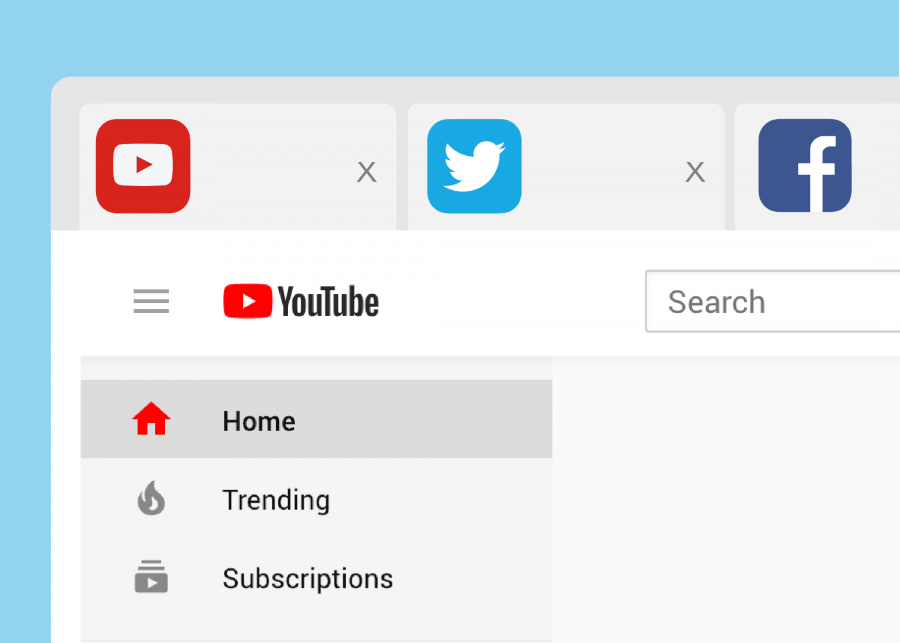 Open anything that sparks your interest in new tabs. Once you have opened a significant amount, sift through them and determine which ones you want to apply to. Then, you can start shortlisting.
Shortlisting Internships
Compile the list of internships you're interested in on a Word or Excel document, linking the job listing, application deadline and any important email addresses or materials needed.
While it can feel a little like you are applying for college all over again, something to keep in mind when compiling this list is not to rank them in terms of preference. With many equally competent students vying for the same position, it is important to keep an open mind and avoid setting your sights on something to the point that it prevents you from considering other opportunities. After all, the internship experience is what you make it to be. If there is any ranking system that you should implement, it should be the urgency of the deadline.
Getting Your Materials Together
The most important parts of your application are your resume and cover letter. While you want to avoid sending out a generic, uninteresting resume from an online template, templates can be really helpful for creating your first resume. Wasserman's resume templates are great because they explain what content to include in your resumes and why. However, if you're looking for a stylish resume to stand out, don't settle for the standard Microsoft Word ones — try looking on Canva for cool, designed templates. As for what to include, Allison Green of Ask a Manager has excellent tips. Just a word of advice: make sure the design of your resume doesn't distract from the content.
For writing cover letters, check out Wasserman's cover letter guidelines. Check back with these guidelines to make sure you don't overlook any important information. To make your cover letter stands out, have an interesting first paragraph that avoids the generic "I am interested in this position because…" If you can, reach out to friends or advisors to get feedback on your cover letter before you send it out.
Applying For Internships
Time for the fun part. Sectioning your subfolders for your internship file is a life-saving move. A good way to divide your folders is to categorize them by internship type. For instance, if you are looking to apply for journalism, marketing and business jobs, make a folder for each. Having these big folders help you organize and clearly delineate your area of interests, which makes finding the file that you want much easier as well.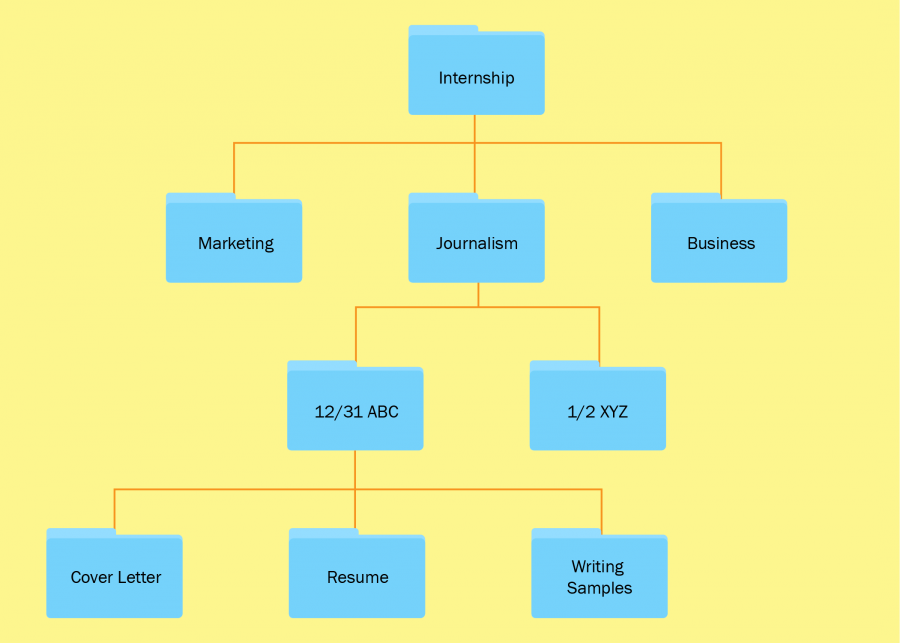 In these big folders are where your internship-specific subsections are. To keep you on track with all those deadlines, label the folders with the deadline in front of the company or organization you are applying to. For instance, if the internship for ABC is due on Dec. 31, the folder would be labeled 12/31 ABC.
Inside the internship folder is where you would have files for your required materials laid out.  Remember that list you made from the previous section? Make sure everything you noted in your first list of documents has a folder. For example, the ABC internship requires your resume, cover letter and writing samples. Create folders accordingly for better organization. You will never have to worry about sending the wrong cover letter ever again.
Preparing For The Wait
Whether you are an inherent optimist waiting for acceptance letters or a pessimist waiting for rejection notices, you would definitely want to receive the news and know that you were organized throughout the whole application process. The months of waiting can be excruciating. Hopefully you can find something to ease your nerves during this period of waiting — focusing on schoolwork, friends or even more applications can be good distractions.
Lastly, before you get too excited about your next internship, it is important to keep deadlines as well. Keep a table like this printed on your desk wall and hopefully you will never miss an important date again.
Email Lauren Ong at [email protected]