With more than one in four organizations experiencing hacks and a predicted global shortage of two million cyber security professionals by 2019, NYU is working to train the future of cyber workers.
This past weekend, the NYU Center for Cybersecurity held its 15th annual Cyber Security Awareness Week at the MakerSpace at the Tandon School of Engineering. The event spanned from Nov. 8 to Nov. 11 and was simultaneously held at six global sites; participants from the United States and Canada competed out of the MakerSpace. The multifaceted event consisted of several competitions, workshops and an industry fair.
Although the event was a conglomeration of faculty members — not limited to Tandon — industry experts and 397 finalist competitors, most of the heavy lifting for the event's setup was undertaken by the students. Members of the OSIRIS Lab, a student-led cybersecurity research lab affiliated with the Center for Cybersecurity, played a pivotal role in the event's organization and created the majority of the challenges for CSAW's flagship competitions. 
Kyle Martin, a Tandon junior and president of OSIRIS Lab, highlighted the collaborative nature of the organization.
"Faculty comes in only for getting space, writing  the competition rules, doing legal stuff," Martin said. "They get us [resources], they feed us, they book hotels; they treat us really nicely."
This event, which has now garnered immense student enthusiasm, was created in 2003 by Nasir Memon, professor of computer science and engineering at Tandon. While in awe of CSAW's current global reach, he confessed the absence of any predefined vision for the event at its inception.
"It was not a vision," Memon said. "We were just having fun. It was just accidental."
According to Doug DePerry, a Datadog recruiter present at the industry fair, the degree of self-initiative in students competing in CSAW is attractive to companies. However, he said hirers try to scout for humility among the abundant talent.
"There are very, very many intelligent people in this room, right?" DePerry pointed out. "But you can't know everything and so you have to be willing to learn, willing to listen, you have to be a self-starter."
Professor Memon expressed that this quality is vital to growing as software and cyber engineers.
"I think students like to learn by sort of engaging in an activity that challenges them rather than passively listening to a lecture," Memon said. "And security, especially, is a discipline where you can't learn about security by simply talking about it."
This year, three all-girl high school teams competed at CSAW. On the expansion of the program outside universities, Memon recalled how CSAW had found direction when he realized that cybersecurity or computer science enthusiasts could fare better with deeper educational roots.
"If the country needs to address the shortage of cyber security professionals, they can't be looking to [only] college students," Memon said. "They have to start in high schools or maybe even middle school because that's where people are making up their minds."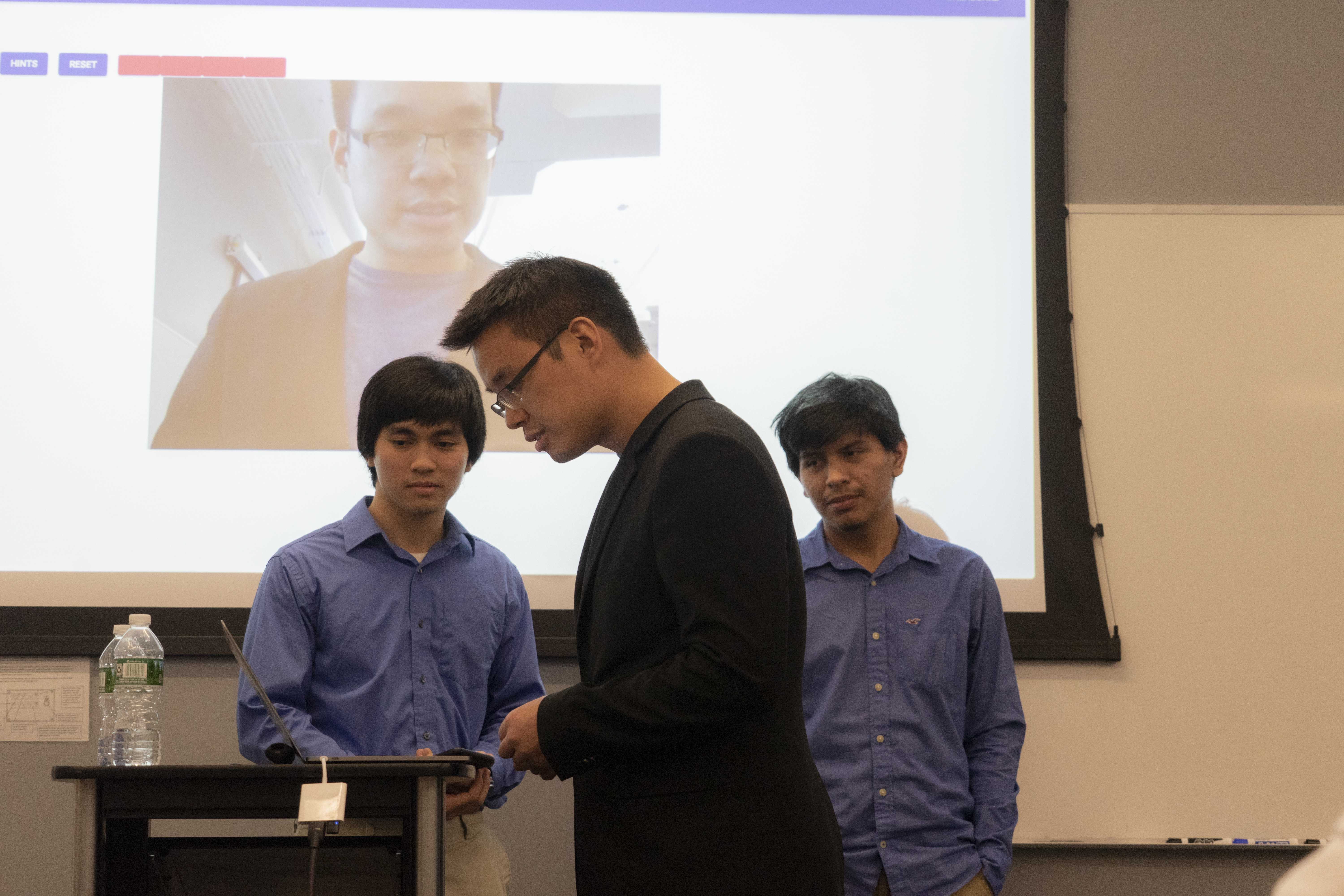 A version of this article appeared in the Monday, Nov. 12 print edition. Email Krishang Nadgauda [email protected].