Antidotes and Anecdotes
Cocktails are the cherry on top for any dinner party, adding an extra fitz and spirit to the table — also, there's nothing like a little liquid courage to get your guests mingling. If you're sold on being your own barista, here are a couple of drinks that are easy and attainable to make while still impressive and delicious. But remember, sip carefully and have fun.
Sangria
(Serves 10)
Ingredients:
2 apples, sliced

1 orange (keep the peels for garnish)

2 cups of orange juice

10 tablespoons of brown sugar

1 cup of club soda

1 cup of brandy or rum

2 1/2 bottles of red wine

Ice
Whether you're at the seaside basking in the sunlight or in a bar hiding from the snow, sangria is always an appropriate drink to enjoy. The fruity and fresh mixture of wine, apple, orange juice, brandy and club soda can be your savior from stress and liberator from all responsibilities. Sink into your happy place. The sweet taste of the drink will seduce you into downing a couple back-to-back. You will tell yourself that it's fine — it is fruit and wine after all. Don't let the sirene-esque drink lure you into a complete sense of vacation.
Moscow Mule
(1 serving)
Ingredients:
1 tablespoon of lime juice (keep the peel for garnish)

1/4 cup of vodka

3/4 cups of ginger beer

Ice

Most importantly a copper mug ( I swear it makes it taste better)
The Moscow Mule is a great drink for people who don't love the taste of alcohol. The ginger beer masks any trace of vodka. Perfect for all seasons, Moscow Mule is not only delicious but is also visually appealing — mostly because of the shiny copper mug. It's a good menu item for a rustic dinner party and, luckily, relatively easy to make. To all my over-21 friends who want to taste a good Moscow Mule, I suggest you order a round at Mother's Ruin in SoHo if you're not snowed in for the night.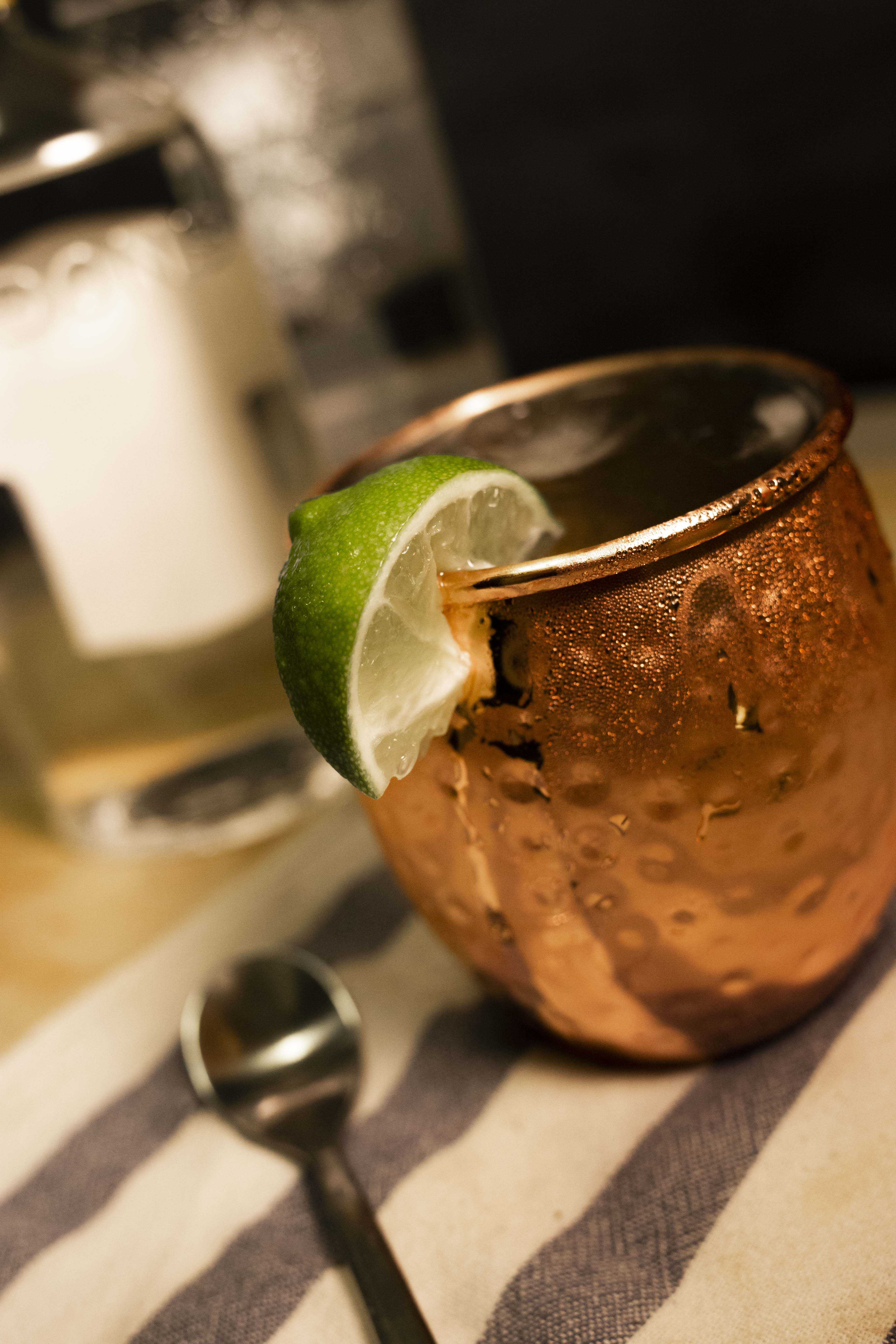 Margarita
(1 serving)
Ingredients:
1 shot of tequila

1 tablespoon of triple sec

1 lime for fresh lime juice (save a wedge for decoration)

1 tablespoon of agave syrup

⅛ teaspoon of salt and sugar mixture for the rim

Shake with ice
A margarita was the second drink that I ever tasted in my life — the first being the classic red wine. In our family friend group, one family is known as the margarita makers. The dad will always make his famous margarita and serve glasses filled up to the salty rim. At a family friend's party, my mom offered me a sip of her margarita. Until three years ago, a glass of margarita never came my way, delivered like a gift with a lemon wedge bow. However, when I returned to Istanbul for winter break after my first semester, a glass was waiting for me. The sweet taste of the sugared rim followed by the acidic and strong taste of the margarita was very delicious.  I realized then that I made it to the big leagues; I was drinking with the big boys now.
Shandy
(1 serving)
Ingredients:
¾ cup of beer

¼ cup of Sprite
This is the simplest of all drinks, an easy last-minute solution if you didn't prepare ahead of time. Shandy is approachable, gentle and won't make you regret any of the decisions you make while under its spell. Beer lovers and haters alike will take to this Sprite-infused drink — you can take my word for it. It's also a great way to repurpose beer that is old and flat. If you are hosting a low-budget dinner party, get some cool cups, make some shandy, add a curled lemon peel and voila — a cool cocktail.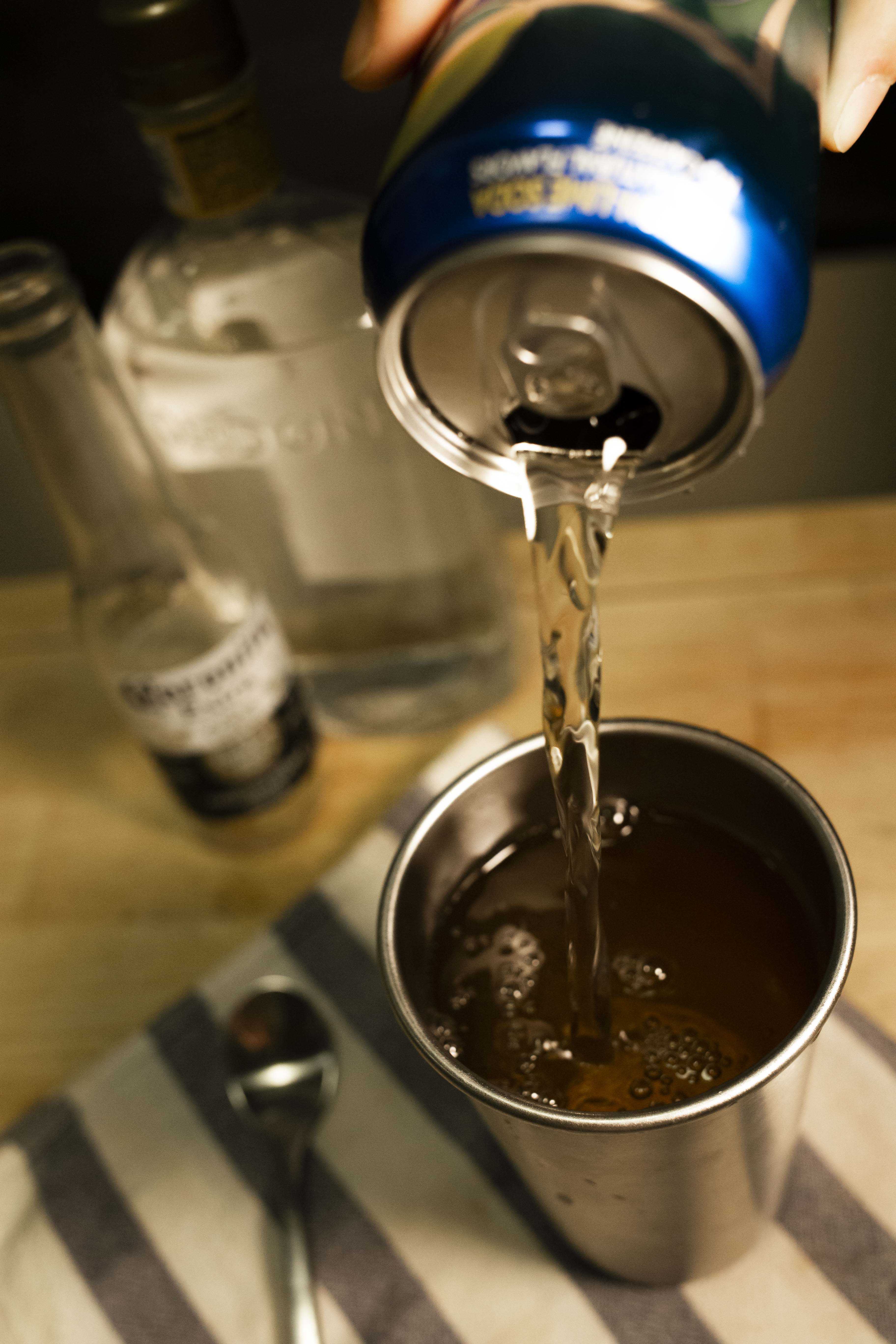 Aperol Spritz
(1 serving)
Ingredients:
1/4 cup of Aperol

3/8 cup of prosecco

Splash of club soda

1 orange wedge

Ice

Bonus: strawberry slices
Aperol Spritz is probably the fanciest drink on this list, as it includes a good amount of prosecco, which — let's be real — few students can afford. Aperol Spritz is one of the few drinks I actually really enjoy and will order at restaurants with a meal. It's very fresh and goes down smooth. This past summer I visited an old friend in London and went to this amazing pizza joint, Homeslice. You might not believe it, but their mushroom, ricotta, pumpkin seed and chili with garlic oil pizza pairs perfectly with an Aperol Spritz — so maybe consider recreating that as a meal for your guests.
Vodka Mate
(1 serving)
Ingredients:
¾ of a bottle of Club-Mate

1 shot of vodka
A favorite of Berliners, Vodka Mate is a mix of Club-Mate, which is a yerba-mate drink brewed in Germany, and vodka. If you can't find Club-Mate, a similar taste can be achieved by using Guayaki Yerba Mate — Lipton Dining Hall has it for free if you're lucky. All you need to do is mix it with vodka. Simple, easy and almost healthy. For me it paints the picture of dancing to electronic music at Ipse, an open air club next to the water in Berlin, where everyone lets loose and has fun.
Rakı
(1 serving)
Ingredients:
Rakı (preferably Yeni Raki)

Water

Ice
As a proud Turkish woman, my list of drinks would not be complete without adding raki. Raki serves as a drinkable, emotional band-aid in Turkish culture. Heartbreaks, nostalgia, longing and politics are all discussed with a glass of raki tightly held as you watch the beautiful Bosphorus under the moonlight. When groups of people gather for dinner, eating delicious fish and Mediterranean mezze, raki is by their plate's side. Although an acquired taste on its own, it can be complemented by fish or kebab. I prefer to down a shot of raki and then chase it with a glass of water filled with as much ice as it can hold. If you want to make a power move, you can try to down a double shot of raki without any water, but considering the drink is 45 percent alcohol, I wouldn't suggest doing this. Even the group of elderly Turkish men, who are well-versed in raki-drinking, struggle to finish it without making a face and muffled grunt.
Gimlet
(1 serving)
Ingredients:
½ cup gin
1 tablespoon simple syrup
1 tablespoon lime juice
Fans of Gin and Tonic —  do you want to shake up your taste buds. Try the Gimlet, a sweeter and citrusy drink that is both delicious and dangerous. I remember drinking a Gimlet at a beach party in Izmir, a seaside city in Turkey, where everyone from my highschool went toat the tail end of summer. It is the perfect drink to sip to as you dance the day and night away as a soft summer breeze and the smell of the sea hits you.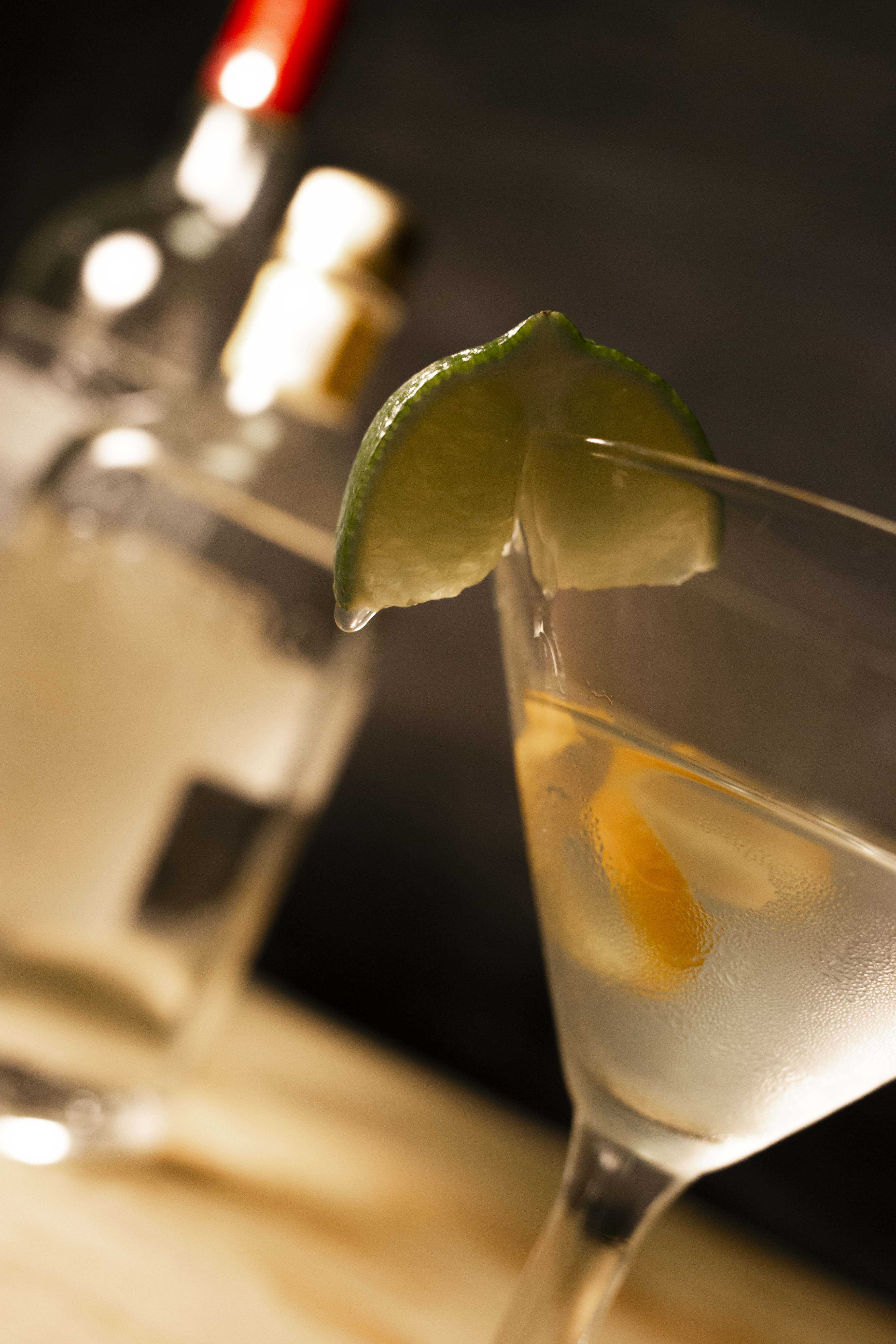 [td_smart_list_end]

Read more from Fringe Fall 2018 "The Dinner Party: Where Style Is Served." Email Yasmin Gulec at [email protected]