A Definitive Guide to Your Next Dinner Party
Now, you just have to clean your entire apartment.
There was a certain rhythm to the days when my mom would prepare for dinner parties. The kitchen was filled with silence, broken only by her bare soles slapping against the hardwood floors, the stirring sounds and soft rustling as she set the table with folded napkins and the clang of silverware she kept in a wooden chest. I was always allowed to talk with the guests as they arrived, but as soon as they sat for dinner, I would be sent to my room. Sometimes, I sat at the top of the stairs trying to pick up any bits of conversation I could through my dad's rumbling laughter.
In college, we are trekking this bridge between adulthood and our past. We're trying to figure out how to live and that can be a little scary sometimes. But when it comes to the very adult art of dinner parties, sit back, relax and we'll show you how it's done.
Atmosphere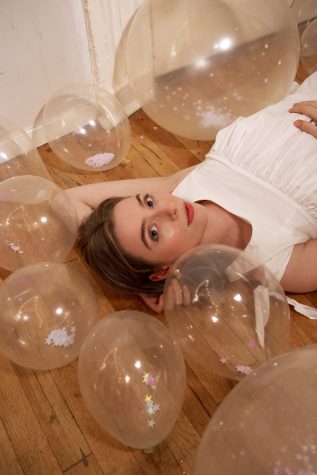 You've been there before. Sitting on a stranger's twin XL bed in a tiny crowded room while the host's questionable SoundCloud mumbles in the background, obviously quiet enough so as not to alert the RA — the same reason the kid with the greasy hair lets out a sharp 'shhhhh' every few seconds. It's called the worst party ever and you went there every single week during your first year. The last-minute plans, the questionable Venmo requests the morning after and that one girl shouting "let's go to Joe's" will not be in attendance at your upcoming soiree, however. The days of sloppy dorm pre-games are over and throwing a classy dinner party is the norm. Your adult dinner parties will have an atmosphere, unlike the so-called parties of your past.
The first thing you should think of when you decide to host a dinner party is what mood you want to set. Is it going to be intimate and chill? Lively and rambunctious? Something in between? By setting a vibe for the night, you can create a cohesive mood for your friends to follow through every aspect of the evening without them even knowing.
While figuring out who to invite can seem obvious to some people, there are a couple of mistakes to avoid. If you're planning a smaller dinner, make sure everyone knows each other well. That awkward silence really stretches when it's supposed to be a nice adult dinner. If your group is any larger than a handful of people, make sure everyone knows at least two people invited. Being invited to a party and only knowing the host is the worst part of adulthood. You have to make small talk all night and learn about so many Gallatin concentrations. Take pity.
Now create a playlist with your theme in mind. Music is the easiest way to create a vibe in a room and can really set the tone for the dinner. Make sure to give this some thought too — while it's easy to dismiss, a playlist can make or break a party. Not someone savvy with music? We've got you covered with a basic playlist that will make any dinner party sing.
Whatever mood you decide on, we all know that a shoebox apartment is too small to have a full table set with room to stand around left over. Try creating two different floor plans for the night. Before guests arrive, push the table into a corner and create a space for mingling by letting up some chairs around the couch so that there will be room to stand and relax before dinner starts. And when the time comes you can simply pull out the table and set up the seats in a matter of minutes.
You don't have to spend a lot of money to make a dinner party look and feel classy. All it takes is a little creativity and some good vibes.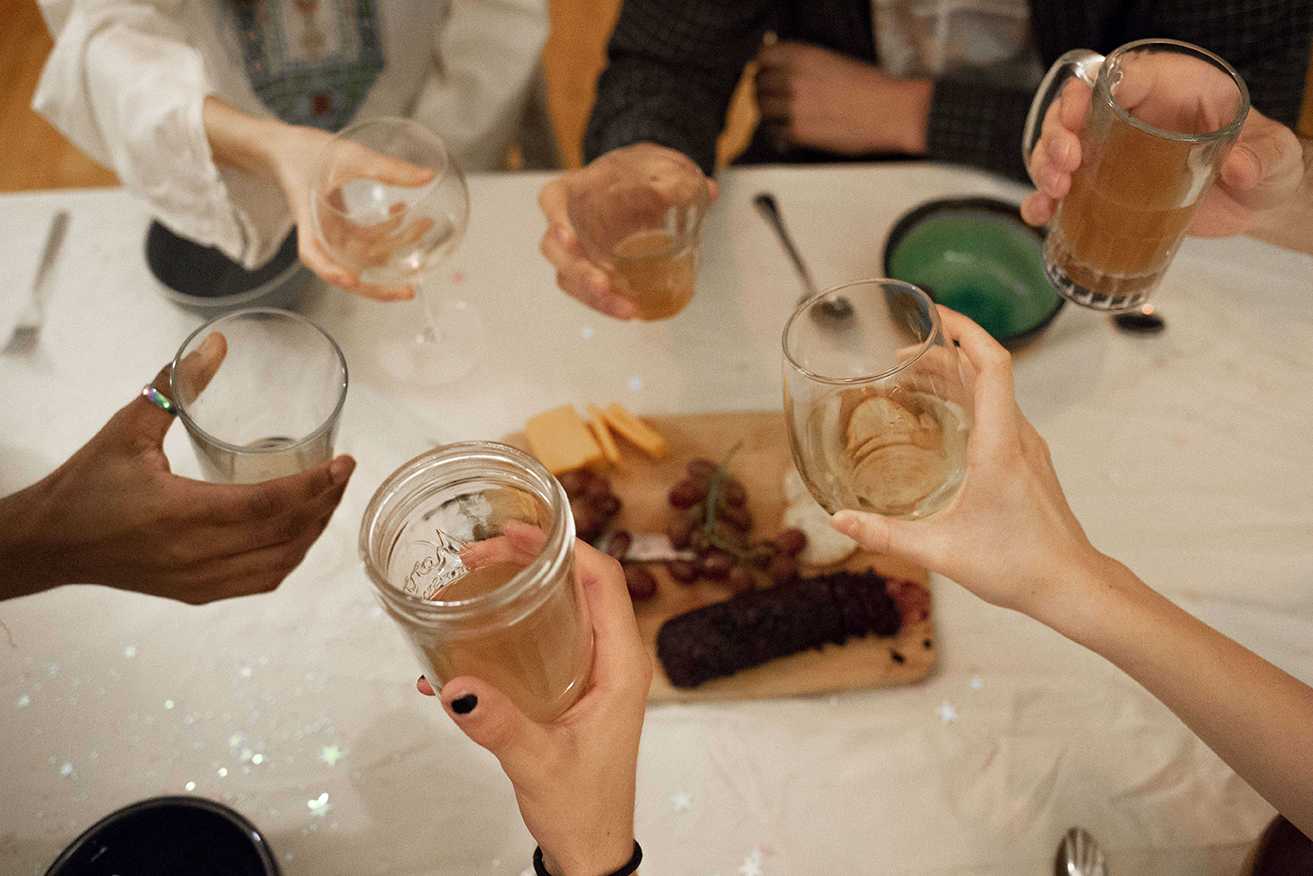 Drinks
As a child at dinner parties, we all looked in awe at the forbidden fruits of adulthood suspended elegantly in everyone's hands. The short and stout glasses reserved for whiskey or the dainty champagne flutes excited my pre-adolescent mind with the idea that I was a part of something illicit — being a voyeur to the inner workings of adult life. And, if done correctly, you too can emulate the oh-so-sophisticated evenings you gawked at as a child.
It's always important to vary the options when buying alcohol for your dinner. Vodka is a good staple to have, but stocking a bottle of tequila or gin as well allows your guests to fix their favorite drinks. And don't forget about the friends who choose not to drink. Getting offered water as a substitute for alcohol at every party can get boring, so think about making a simple drink like pomegranate juice with sparkling water, or go the extra mile and make a pitcher of mocktails to share.
In the same vein, have a drink prepared for when everyone arrives, like a pitcher of margarita or Moscow Mule. This welcome beverage sets a more relaxed, casual tone for the evening and allows the guests to settle in. Plus, it adds a sophisticated flair with minimal effort.
Make your "bar" seem more polished by adding some popular garnishes like limes, olives, bitters and maybe even those maraschino cherries that make your cavities ache. Though these flares are welcome additions, don't forget the basics. The cardinal rule of dinner party physics states that you will always use more ice than you think and, though it seems obvious, it's always the simplest things we forget. Make sure those ice trays are filled, ladies! And buy backup ice at a bodega to store in your freezer. Remember, small flourishes can make a big difference. Even details like setting up coasters elevate the entire vibe of the evening.
If liquor isn't for you, pick up a couple bottles of wine, making sure to have at least one bottle of white and red. And for beer options, try to veer away from the typical Coronas or Pabst Blue Ribbon and experiment with something like a Grapefruit Sculpin, which has an incredible citrus bite and makes you think your name is Trevor and you live in Portland.
Now, after picking what drinks you'll be serving at your dinner party, focus on the presentation. You don't want to resort to the typical red Solo Cups that fill everyone's Instagram stories every weekend. It's getting to a point in your life when it might be worth it to invest in some wine glasses. There's just something strange about being adults who drink wine out of mugs.
Whatever you decide to do, make good choices and use protection.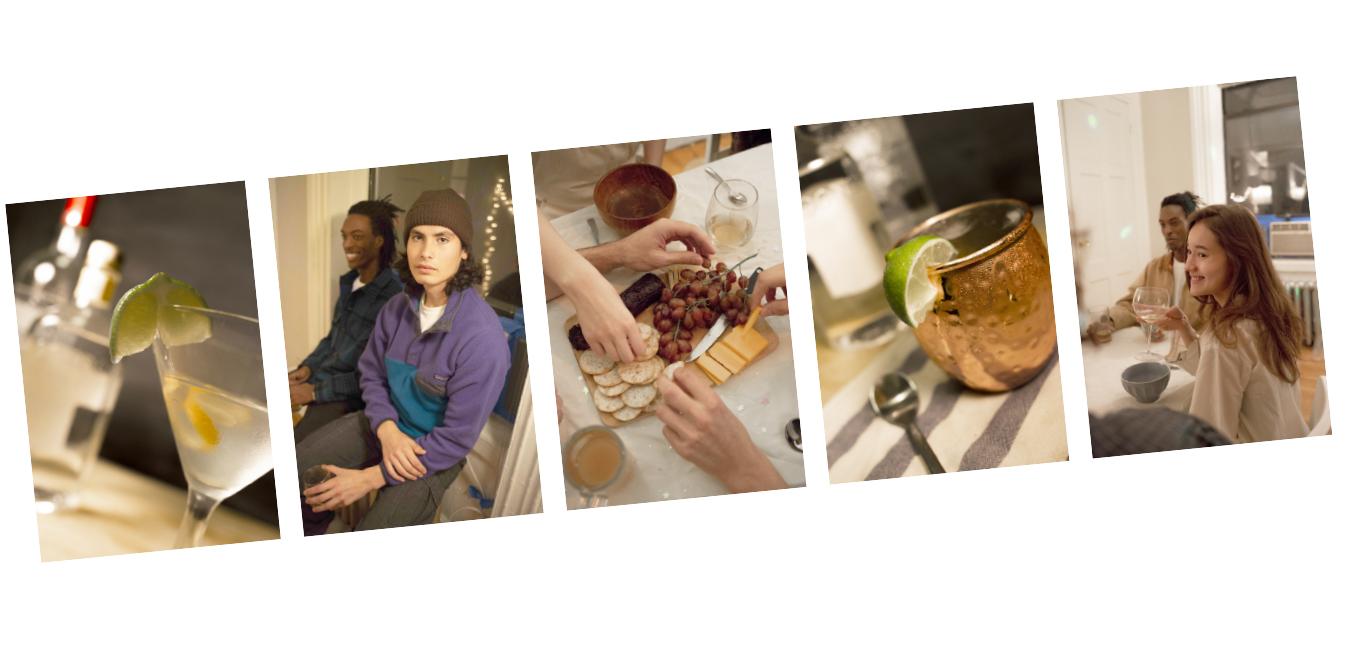 Food
Your nonstick pan looks at you with doubt as day-old burnt egg coats its insides. Your crockpot smirks, your oven laughs and your smoke detector chugs a Red Bull to prepare for the night ahead. You're the only person you know to think tin foil was safe for the microwave and you probably would've burned your building down by now if your roommates didn't keep a close eye on you while cooking. We have some tips to mae sure cooking is the easiest part of your night.
All jokes aside, depending on your level of comfort in the kitchen, there are two different ways you can ensure everyone gets home happy and fed by the end of the night. For those of us who are basically master chefs, lower the pressure by having your friends bring appetizers, side dishes, salads and hors-d'oeuvres so you can focus all your energy on the entree. This could be anything from a big pot of pasta with a homemade sauce to some coconut chicken curry or even a beer can chicken. This clears up a lot of head space to focus solely on the main dish while your friends will filter in with the cheese platter and side salads. However, try to make sure at least a bowl of nuts or other snacks are out when the first person arrives. It's nice to have something to chew one while waiting for Jack to show up with the cheese plate.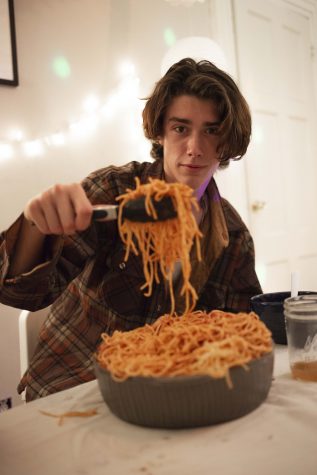 On the other hand, if cooking seems daunting to you, try an old-fashioned potluck.  This way, you can trick your friends into doing all the work for you because you're just way too busy hosting. Each friend will bring a dish that you can just eat family-style at the table. It's important to let your friends choose their own menu. Not only will they not have to stress about learning a new recipe, but the end product will turn out better if they know what they're doing. Unfortunately, if you do pursue the potluck approach, you can't make your friends do all the work, so it's the host's job to figure out hors-d'oeuvres and finger foods to snack on while everyone is mingling before the dinner actually starts.
When the pan starts burning, the fire alarm sounds and your briskets resemble a brick more than anything else, there's never shame in Postmating some barbecue and putting it on your plates. It's not immoral if it tastes good, right?
Read more from Fringe Fall 2018 "The Dinner Party: Where Style Is Served." Email Scott Hogan at [email protected]