On Highly Anticipated Election Day, NYU Goes to the Polls
NYU students headed to the polls Tuesday to cast their votes for the 2018 midterm elections.
With the possibility of Democrats taking control of the House of Representatives and gaining the ability to check the Trump Administration's power, students across the university mailed in their ballots and took to polling stations across New York City today to participate in the first general elections since 2016.
According to a CNN poll, two-thirds of voters see the midterm elections as a referendum on President Donald Trump's administration.
Tisch first-year Samantha Garcia is a first-time voter. Even though she voted down the ballot for Democrats, Garcia does not see voting all blue as a direct referendum on Trump.
"It felt fantastic being able to vote because I don't see voting as something radical, but as a civic duty," Garcia told WSN.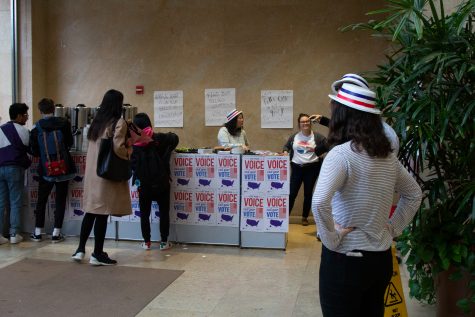 For many NYU students, this is the first time they had the ability to vote in midterm elections. Since September, the university has hosted voter registration drives urging students to register to vote, and then take to the polls.
Even though Democratic momentum has made headlines, Republicans are just as energized and hope to maintain their majorities in both chambers of Congress.
In addition to the entire House of Representatives — whose members are elected to two-year terms — 36 governorships and 35 Senate seats are up for election. Recent polls have indicated that Democrats will most likely take control of the House for the first time in eight years. However, Republicans are likely to keep the majority of seats in the Senate.
However, nothing is certain, and both parties will have to remain energized to accomplish their goals. GLS first-year Parker Grove, a registered Democrat, says she is motivated to vote in resistance to the Trump administration.
"[This election] is the first real-time to demand a change in administration and get our voice back," Grove said.
Democrats are counting on voters like Grove coming to the ballot boxes, as the historically low voting rate of young people, who are generally more left-leaning than older generations, have disappointed the party in the past.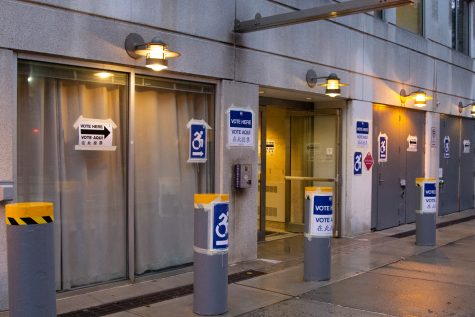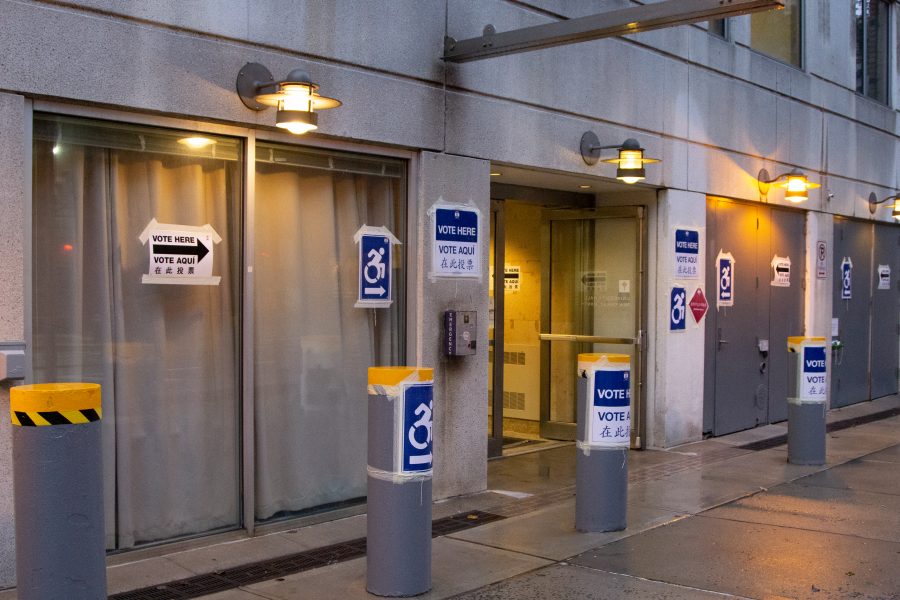 Some students, like Tisch first-year Alexander Zinn, are not as passionate about voting.
"These midterms aren't 'so' important — they're about as important as every other midterm — but they're coming at a time when a new generation is reaching voting age," Zinn said.
Regardless of the outcomes of Tuesday's midterm elections, Kimmel Center for Student Life Program Administrator and part-time Wagner student Chrissy Beluk felt the stakes of the midterms have more of an effect on local New York City issues rather than on Washington D.C.
"Sometimes it's hard to realize that the things we interact with on a day-to-day like the subway rates, or taxes that we pay or even the fact that we can't take an Uber home on the weekend, that's all being decided by local politics, which is exactly what we're deciding on for this election, which is so exciting," Beluk said.
Additional reporting by Mansee Khurana.
Email Meghna Maharishi and Jared Peraglia at [email protected].