NYU Sketch Comedy Group Joins New York Comedy Festival
Please Don't Destroy kills cows and you with laughter.
Before meeting at NYU, Martin Herlihy and Ben Marshall had little experience with comedy.
Tisch junior Herlihy got started writing short stories growing up and even made a fake Facebook account for the mayor of his hometown. Tisch graduate Marshall made videos while in high school and went viral during his first year at NYU. The two met performing stand up through Astor Place Riots, an NYU club, and open mics. During one show, "Please Don't Destroy My Farm," they had fellow NYU student John Higgins join. He acted as a cow who shot himself with a rifle.
"It was the greatest mistake we've ever made," Martin joked.
After that show, CAS graduate Higgins was given speaking, non-bovine roles and eventually the trio's sketch comedy group, Please Don't Destroy, was born.
The organizers of the New York Comedy Festival attended their shows in New York and Los Angeles and were very impressed.
They will be performing in early November at the New York Comedy Festival, where they are hoping to gain a new level of recognition.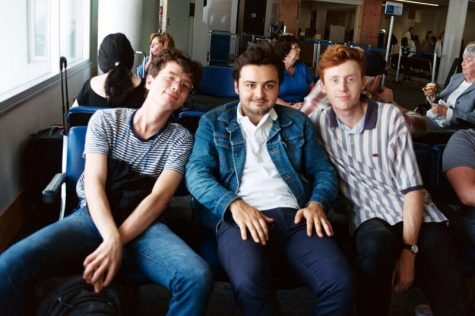 Marshall and Higgins were also members of NYU's premier sketch comedy group Hammerkatz, following in the footsteps of famous alumni like Donald Glover and Rachel Bloom. They cite their greatest influences as Patrice O'Neal and Mr. Bean.
"Please don't put any other influences besides Patrice O'Neal and Mr. Bean," Ben insisted.
"And the Beatles," Martin added.
"And Broad City," John said.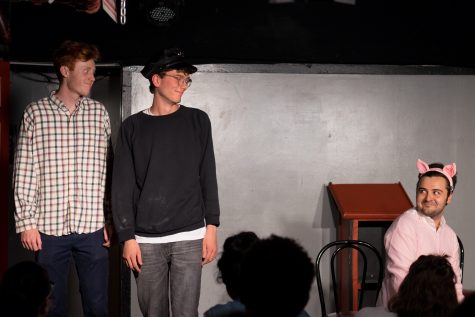 The trio said that Please Don't Destroy is comedy that anyone can enjoy, so much so that they plan to move to Okinawa, Japan next year, where, according to Marshall, people live the longest. Even though the trio apparently knows little to no Japanese, they do not envision it to be a problem.
"Money is my favorite part," concluded Higgins.
"At the end of the day, it is financially motivated," Marshall said.
"We want to be loaded," Herlihy added. "We want to have big, long cars and long lives."
You can see Please Don't Destroy live at the New York Comedy Festival at the Peoples Improv Theater (PIT) on Nov. 8 at 9:30 p.m. They also upload their sketches to their website and YouTube Channel.
Email Fareid El Gafy at [email protected]