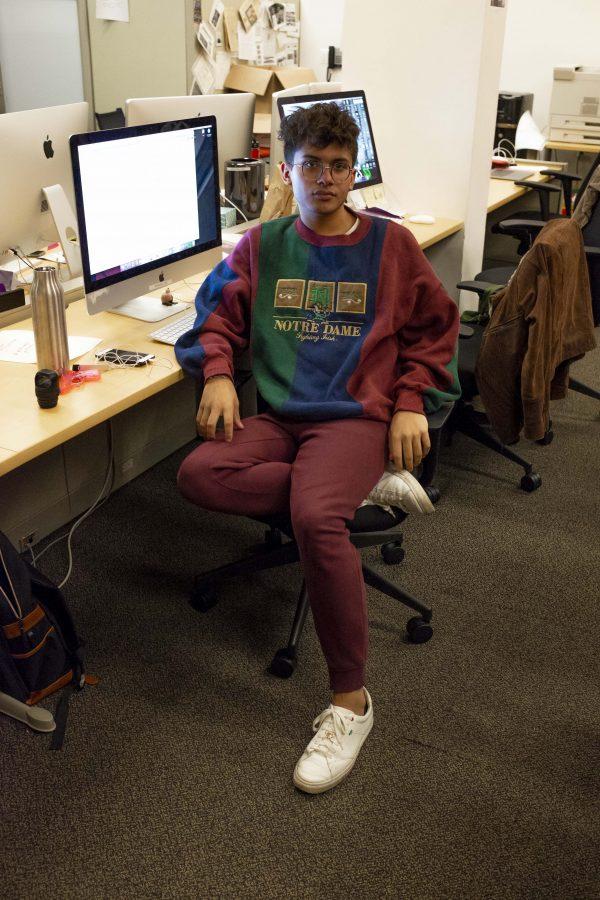 Alejandro Villa Vásquez, Deputy Managing Editor
It's hard to keep a vintage aesthetic while also retaining comfort. In my quest for old-world glamor, I've realized that the key is function over fashion, unfortunately. But I figured an old-fashioned Notre Dame sweater with matching sweatpants creates a nice block of maroon with contrasting, faded blues and greens. Pair this '90s-esque sweatsuit with some white sneakers and you've got an ensemble a la "Saved by the Bell."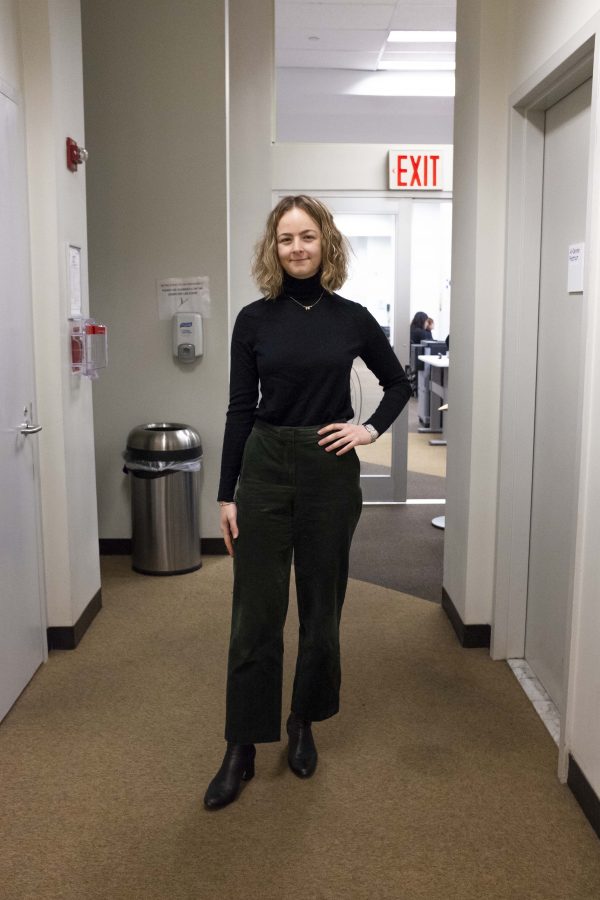 Danielle Nichinson, Arts Editor
I'm a fan of simplicity. The black turtleneck is a staple in fashion — it's slimming, timeless and versatile. I paired it with hunter-green corduroys to add some color and to get into the fall spirit.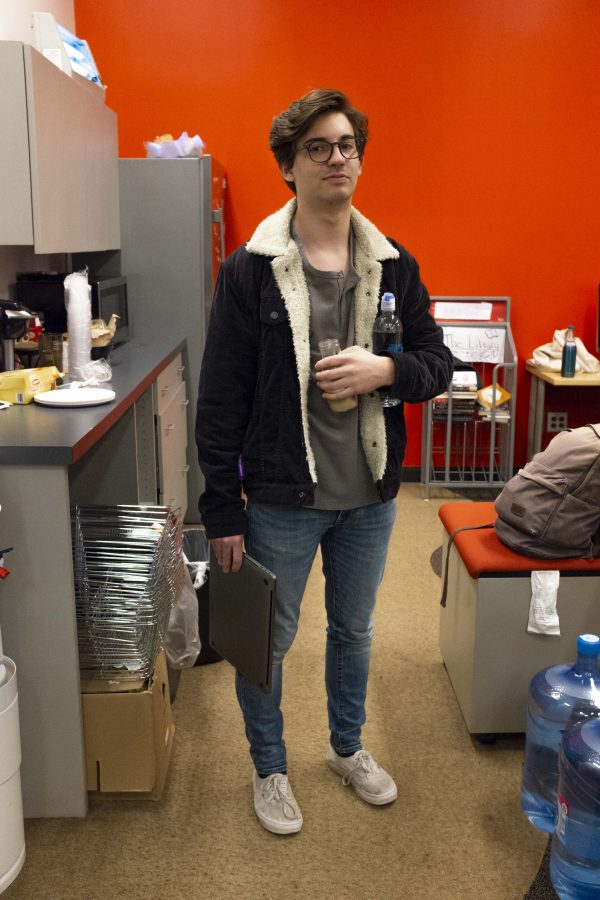 Jared Peraglia, Deputy News Editor
I wear the same thing every day. Dirty Vans. Jeans. A black or gray shirt. Today was no different. I'm unexciting.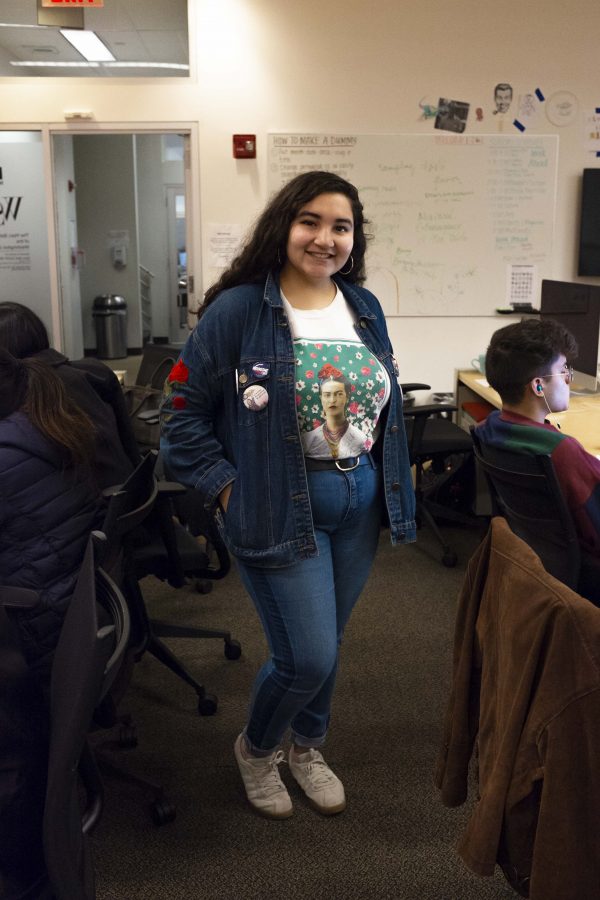 Melanie Pineda, Deputy Opinion Editor
Frida Kahlo has been one of my heroes for as long as I can remember. I honestly try to find any excuse I can to wear this shirt because of that. The flowers on my jean jacket are also kind of an homage to her, as are my resistencia buttons, in case you couldn't tell how much I look up to her.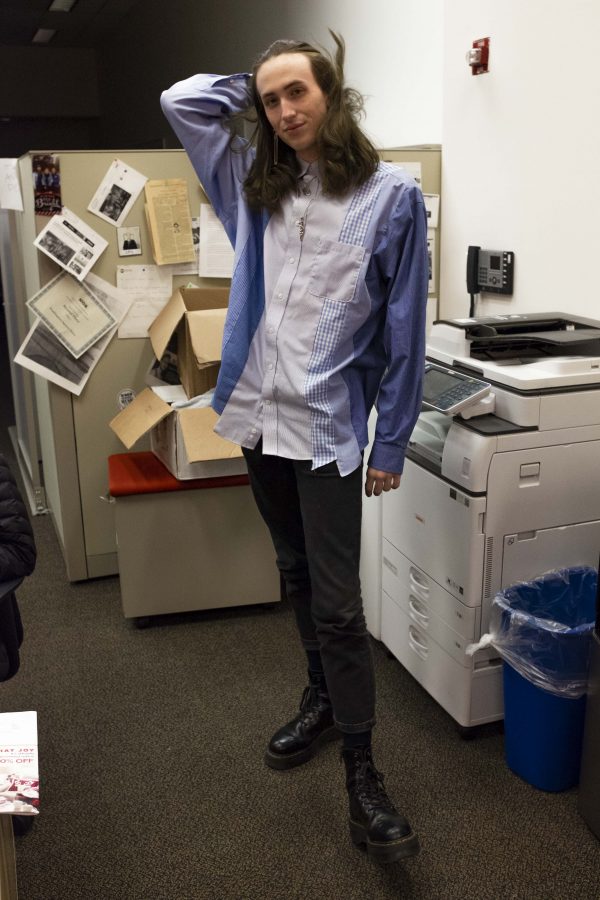 Scott Hogan, Dining Editor
My friend made the shirt from a bunch of other shirts he thrifted. It's a great statement piece and pairs well with lots of jewelry. I love wearing it because it's somewhat professional, but still shows off my own style.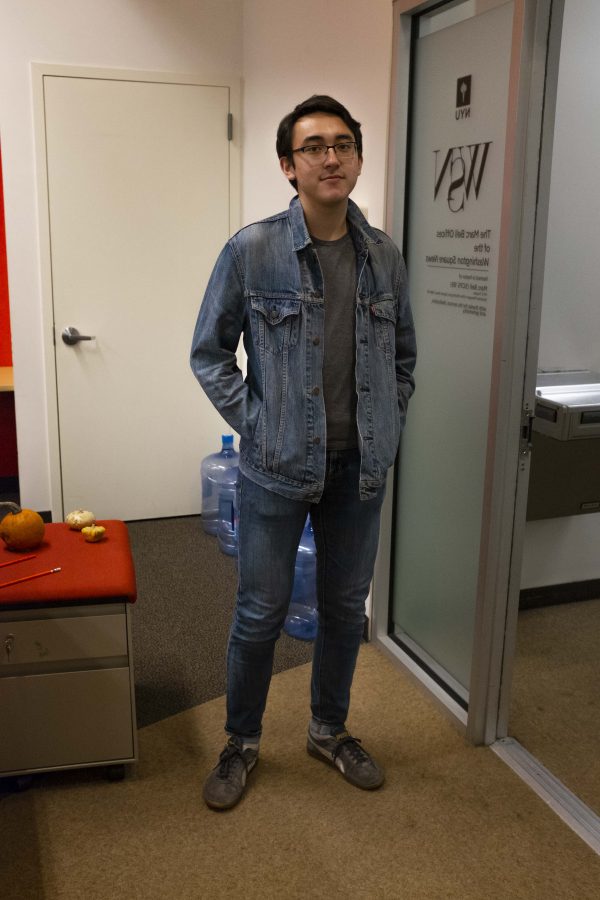 Alex Cullina, Theatre and Books Editor
I've always gone for comfort and durability over trends, and so a lot of my clothes are simpler pieces that'll still work as styles change. This outfit also reflects my habit of throwing on whatever's clean — this is pretty much as dressed down as you'll see me. The jeans are an old pair of classic American Eagle skinnys that I've worn pretty much daily for at least five years, still going strong. The jacket's thrifted Levi's, the T is Uniqlo, and the sneakers are some good old suede Pumas.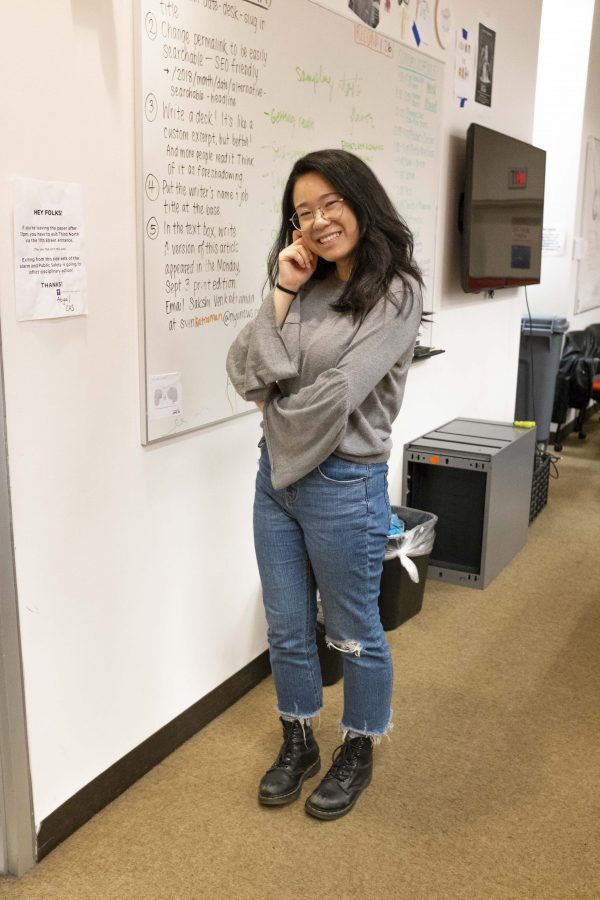 Natalie Chinn, Culture Editor
These jeans have been a staple wardrobe piece these past couple of weeks. I've really been into frayed hems lately, and to be quite honest, I'm boycotting skinny jeans. I thought this grey bell-sleeve sweater paired nicely — plus, the sleeves are a lot of fun.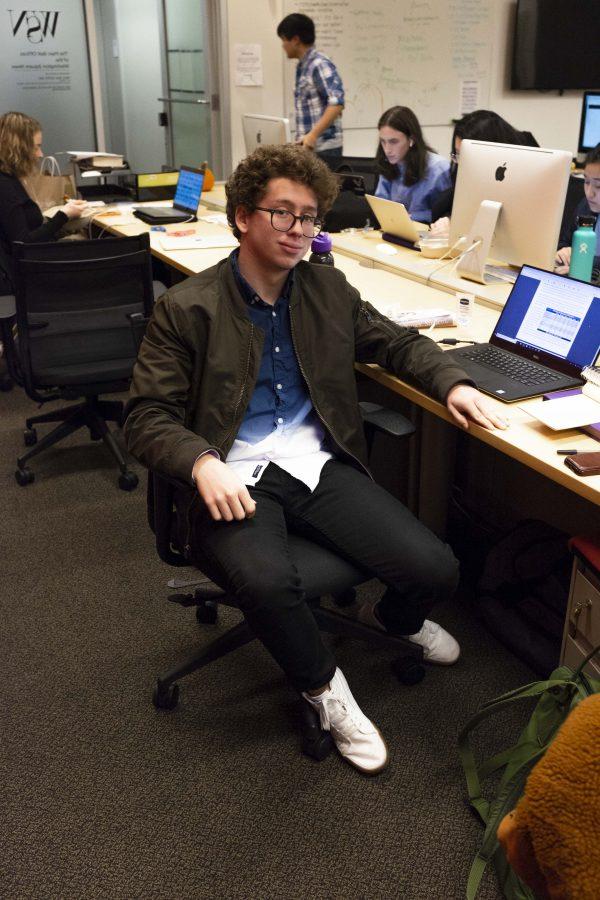 Victor Porcelli, Deputy News Editor
I was once told I look good in button-downs and now I wear them a lot. The inclusion of black jeans is intended to represent how I feel on the inside, as well as providing a solid center of the sandwich between the white at the bottom of my shirt and my white Vans.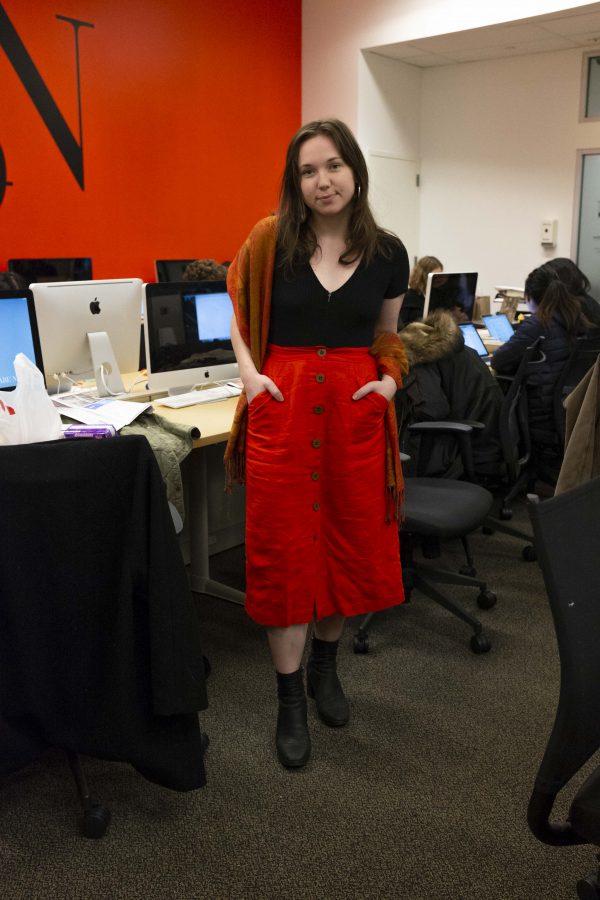 Kristina Hayhurst, News Editor
Today's outfit was inspired by the weather; I'm wearing a scarf that my mother handed down to me to keep me warm, and the pop of red on my skirt brings a little bit of sunshine into our windowless office.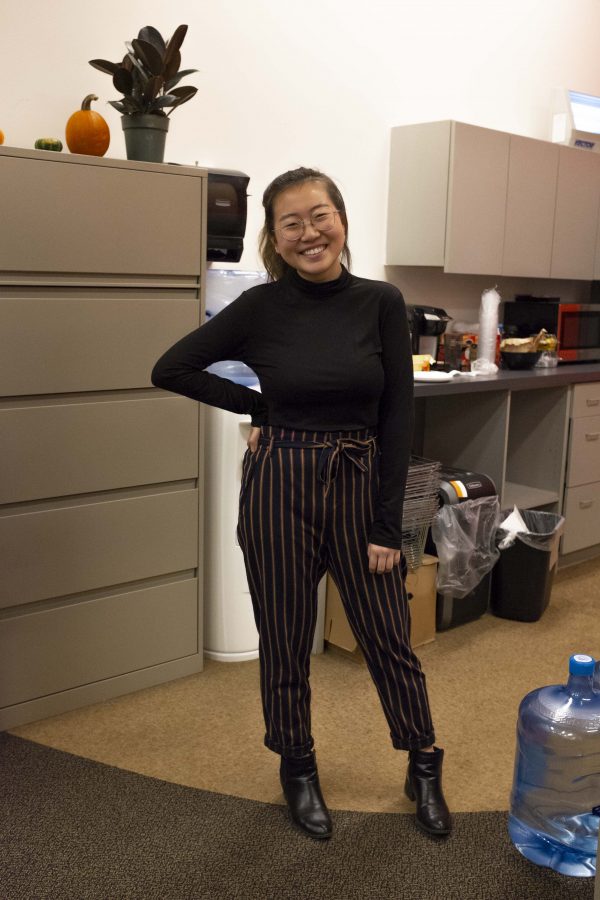 Janice Lee, Opinion Editor
I really wanted to wear these striped trousers today because I didn't feel like wearing denim as I usually do. So I threw on a black long-sleeved turtleneck since it just goes with anything. Also, it's HEATTECH from Uniqlo — our office is really cold and I want to feel warm during our long day of production.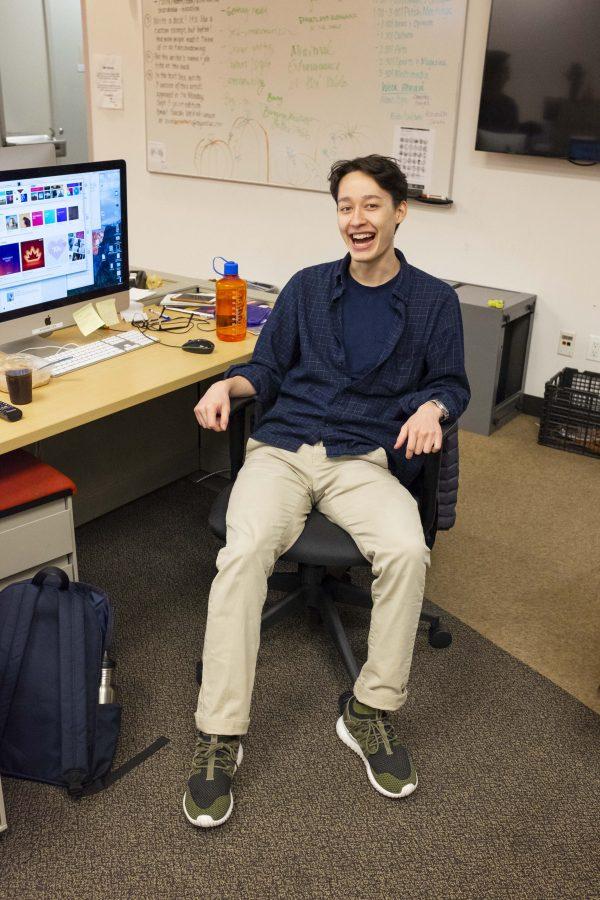 Sayer Devlin, Managing Editor
On Sundays I like wearing clothes that make me feel confident and comfortable. I'm working with other people for 12+ hours straight so I don't want to wear anything I'll feel awkward or strange in. I'd say my style is generally a little bit basic but I'm a little bit more risk averse on Sundays.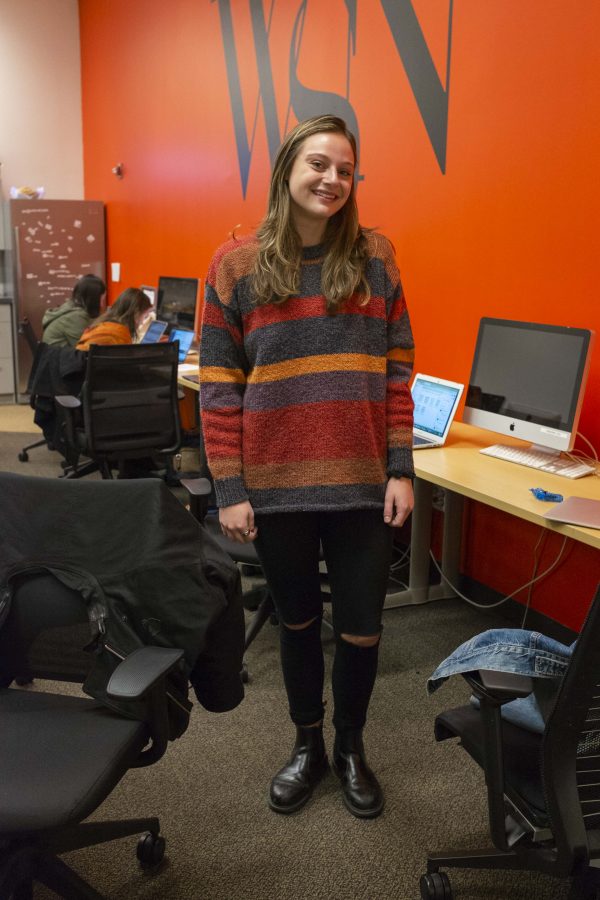 Alison Zimmerman, Deputy Arts Editor
To be honest, I wore this sweater because it was really cold in my dorm this morning and it's the warmest I own, but I love wearing stripes, and the colors really get me in the fall mood. It's very oversized, so I balanced it out with black skinny jeans and my always dependable footwear of choice: Doc Martens.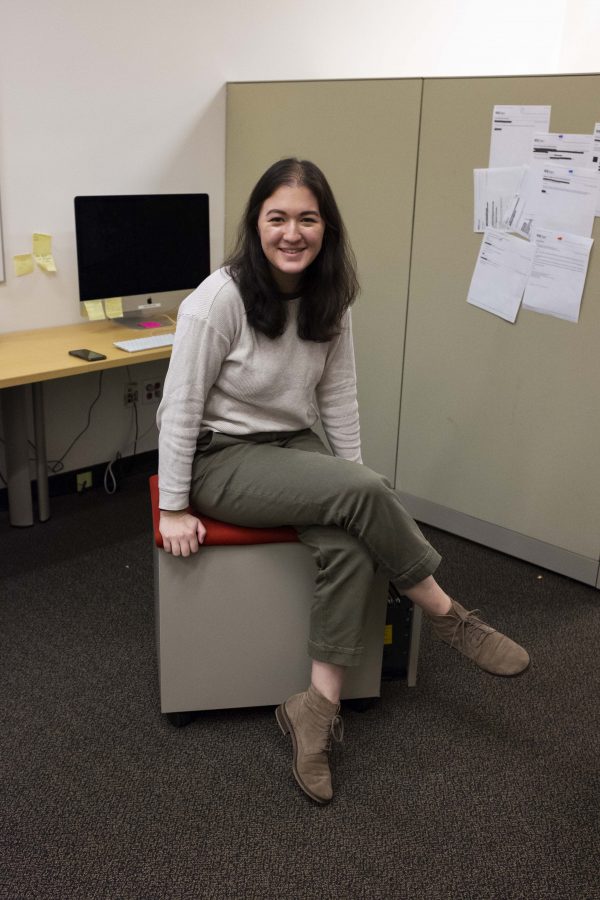 Pamela Jew, Under the Arch Editor
Well, today's my birthday, but also a day at the office, so I wanted to go with something comfortable but better than sweatpants. I figured I'd go with earth tones before the god-awful winter settles in. So I've owned a good portion of this outfit since high school. The oatmeal thermal probably had a past life with some twentysomething who's fallen off their skateboard 'x' amount of times. The suede boots I bought after my 17th birthday, thinking they'd be a good investment before coming to NYU. Suede shoes are a mess in the city, and I barely wear them. And the pants are from Everlane — yes, I'm that person.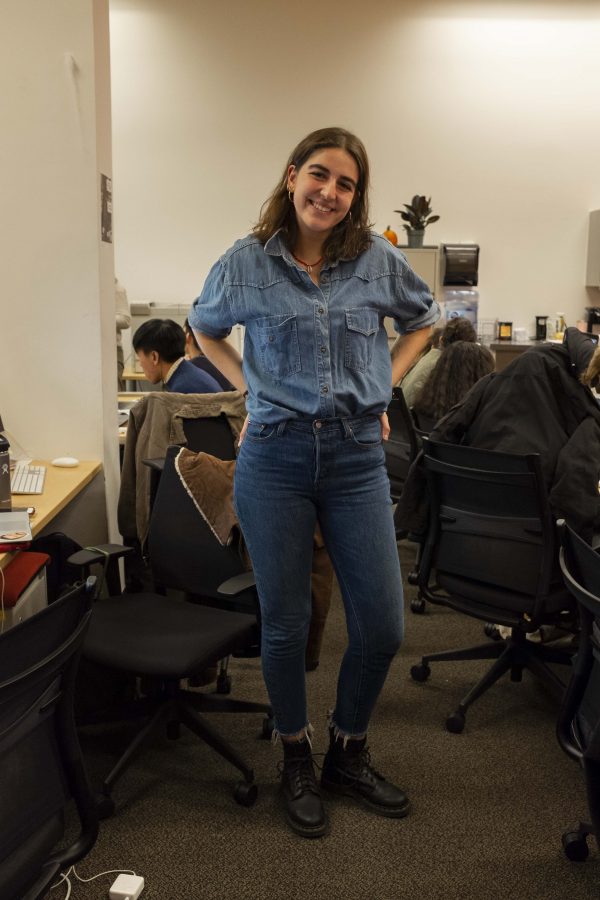 Yasmin Gulec, Under the Arch Editor
I love wearing denim. I think it is very comfortable, fashionable and low-key. I decided to go with this denim on denim look in an effort to recreate Justin Timberlake's legendary 2001 AMA outfit, but could not reach the levels JT is on because I, sadly, do not own a denim cowboy hat. I am wearing Doc Martens because I never know if it is going to rain in this city and would hate to walk back home wearing my ripped converse while its pouring.
Email the WSN staff at [email protected].