West Village Diner With a Queer Eye Makeover
The joy from within the The Village Den overflowed onto the street and through the nearby park, which was dotted with baby blue bags containing meals from the newest addition to New York's fleet fast-casual restaurants.
By its two-week birthday, The Village Den had gained an enormous amount of attention. Not only is the Village Den owned by "Queer Eye" member Antoni Porowski, but co-owners include experienced restaurateurs Lisle Richards and Eric Marx. Despite initial impressions, the restaurant is more than just another trend spot backed by a famous name.
"It's a business that's grown out of friendships," Richards said. "And there's a lot of heritage in the brand."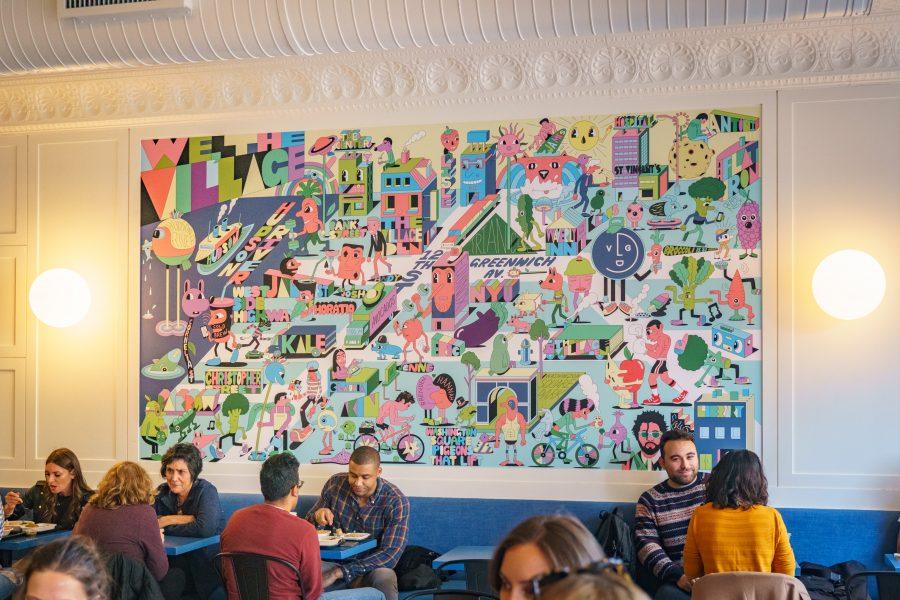 The Village Den may be Antoni's debut, but it rose from the remains of an old diner that was located at the same place and had the same name. According to Eater, The Village Den diner closed its doors after 36 years to the dismay of many longtime customers.
"There was a lot of people that really loved what The Village Den was, so we tried to speak to that," Richards said. "We replaced the mural and the new one is a nod to the old Village Den; I don't think people will readily realize that but it's important to stay true to what it was."
Like a typical episode of "Queer Eye," while the heart remains the same, everything else is reinvented and made in a fresher, modern image. Greenery lines every corner of the restaurant, standing out against the white tiles and light wooden cabinets. Blue cushions line the booths, while sleek black chairs slide under tables.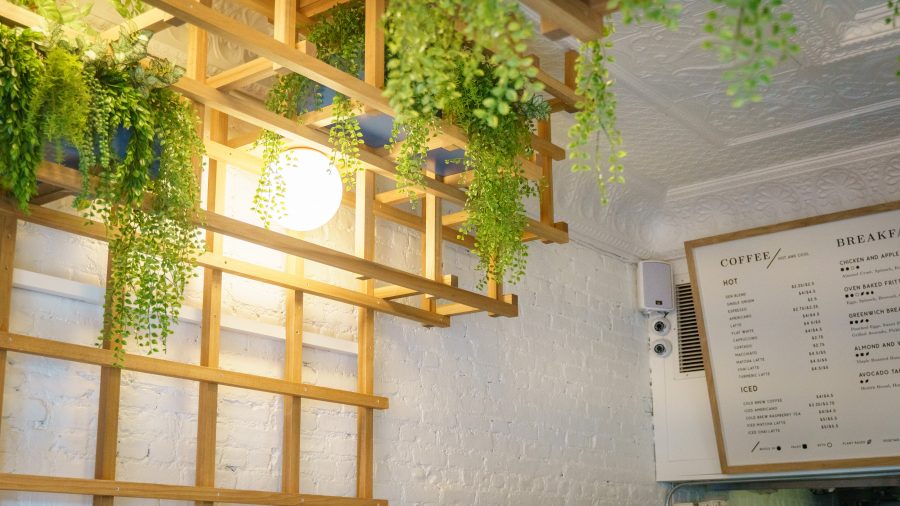 However, the new Village Den's heart — the food — maintains the traditions of its predecessor alive with its menu.
"We serve familiar favorites that you had growing up as a kid, done in a healthier and clean way," Marx said. "Like our fish sticks that are macadamia nut-crusted, baked and not fried."
In a way that mixes the past and the present through healthy comfort foods in a fast-casual setting, The Village Den plans to serve the community that lost its old favorite.
"Our sophisticated but easy menu has Antoni's own signature style to it," Richards said. "It enables groups of people that have different lifestyle choices, specifically to food, to meet in one place."
A version of this article appeared in the Monday, Nov. 5 print edition. Email Brooke Lamantia at [email protected]