The Six Years Behind a Tisch Grad's Debut Film
Over a six-year process, Shevaun Mizrahi crafted a continuing emotional narrative in her debut film.
Filmmaking can be a grueling process — one that takes a considerable amount of time and patience. While there are horror stories of filmmakers needing to finish screenplays, principal photography or post-production in a matter of weeks, equally testing is when a filmmaker spends years working on their passion project. Such is the case for Tisch MFA grad Shevaun Mizrahi, who spent six years filming her upcoming documentary, "Distant Constellation," at a retirement home in Istanbul.
Mizrahi's feature debut takes place in the neighborhood where her father grew up. It explores the daily lives of the people living at the retirement home, including a former photographer now losing his sight and a woman scarred by memories of the Armenian Genocide. Mizrahi grew up in Boston but often went to visit the retirement home, becoming close with the main subjects of the documentary.
"From 2009 to 2011 there were a few deaths and illnesses that made me understand that [life] was a very fleeting moment of time," Mizrahi said. "The landscape there was just starting to change."
She received a Bachelor of Arts in Cognitive Neuroscience and English Literature from the University of Pennsylvania and has had her photography exhibited at the Smithsonian Museum of American Art and the Corcoran Gallery of Art. 
Though she considered Columbia University and California Institute of the Arts, Mizrahi eventually decided to pursue a graduate degree in film at NYU.
She put a great emphasis on the relationships she forged while at NYU. Some of her friends and collaborators from the MFA program make up her crew on "Distant Constellation." Shelly Grizim and Deniz Buga both graduated from the same program and same year as Mizrahi and served as producers on the project, with Grizim co-editing alongside Mizrahi.
Working with her fellow alumni was one of the advantages on the project, but she did face a fair amount of obstacles. Mizrahi had not secured a budget and experienced some physical challenges transporting film equipment. But the passion she had for the project kept her going.
"In terms of the advantages, the intimacy you get with being with the people, the freedom you have to directly translate what you capture, there's no filter, there's no dialogue, it's all kind of spontaneous," Mizrahi said. "You can shoot to edit, you can understand how it's gonna come together. I had this team offering this tremendous support and that all came out of my experience at NYU."
Mizrahi's film is unlike most American documentaries, creating a dream-like quality that allows shots and moments to play out so naturally they almost become magical. Inspired by the magical realism of Gabriel Garcia Marquez and the poetry of Wallace Stevens, Mizrahi's film is brutally honest and distances itself from the stereotypical-Hollywood documentaries.
"It's more of a reflection, a meditation on things. It doesn't approach the subject of aging, or modernizing cities, or politics of Turkey today," Mizrahi said. "It doesn't have a specific agenda, so it's taking a very open position on things. Where the objective is to be present tense, to convey this emotional experience of being in that time and place."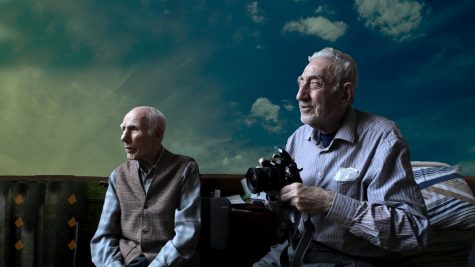 Mizrahi used almost all the interviews that she shot. She was incredibly selective about what was filmed and was not looking at a surplus of interview footage on the cutting floor. The technical creation of the film was more important to Mizrahi than the subject itself. 
"I'm approaching documentary more like fiction. This film is very stylized and composed. It's more about how it's made than what it's about," Mizrahi said. "Maybe I've fused these genres. I'm equally interested in both and I think there's a lot of potential in both forms to experiment and break rules and try new things."
Mizrahi described the joy of working on the project with her NYU friends like Grizim.
"We share a lot of mood, tone, and style sensibilities." Mizrahi said. "The things she would share with me and the ideas she would have were usually in tune with my spirits. It was kind of like finding soulmates. It's such a similar thing to have people speak a similar language."
Their first cut that Mizrahi was satisfied with clocked in at 45 minutes. The team took that cut to the IFP Documentary Lab, which helped guide the editing process. That cut was less comedic, but Mizrahi wanted to add some more silly scenes between the tenants to lighten the weighty concept of morality. There was also more places to take the film if it was feature length.
From the start, funding was an issue. The film had done well in festivals and screened in many places, but Mizrahi and team were never able to get much money for it.
"We applied for a lot of different funds so it's been difficult. I mean, even now we're still trying to figure out how to manage things and do things as minimally as possible," Mizrahi said. "It's been difficult, we're a small team."
The film is gearing up for a release at The Metrograph on Nov. 2. Mizrahi has already started to prepare her next project which she plans to start in December.
"There can be this long process of waiting for funding, so one of the benefits of working alone is that you don't have to wait for money to come through," Mizrahi said. "I hope to continue in this same language and style and develop it and expand upon it."
Mizrahi still visits the retirement home when she goes back to Istanbul. In a sense, she is continuing the film even after it has ended, consistently capturing magical memories through her own life experiences and crafting an ever evolving emotional journey. It is a strange, almost indescribable feeling, one her new film briefly captures.
A version of this article appeared in the Monday, Oct. 29 print edition. Email Guru Ramanathan at [email protected]