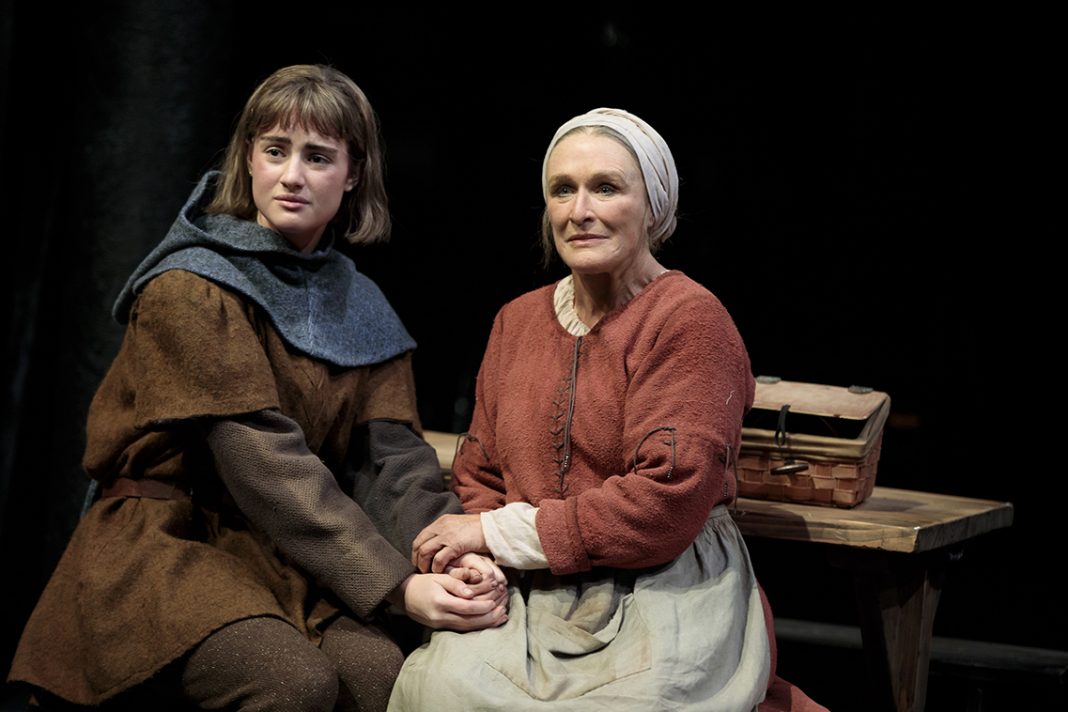 In director Joseph Mankiewicz classic film "All About Eve," the protagonist Margo Channing is described as "a great Star. A true Star. She never was or will be anything else." The character, portrayed by Bette Davis, is fierce and a force to be reckoned with. Though fictional, a star status like hers is something exceptional to witness in reality. On Broadway and Off-Broadway this fall, three women prove themselves as the real-life manifestations of Channing.
Elaine May, Glenn Close and Stockard Channing are each making their triumphant returns to the New York stage this fall. May, who was last seen on Broadway nearly 60 years ago, returns in Kenneth Lonergan's "The Waverly Gallery." Close, recently seen in the 2017 revival of "Sunset Boulevard," takes on the role of Joan of Arc's mother in "Mother of the Maid" at the Public Theater. And Channing, last appearing in "It's Only a Play" in 2014, reprises her London role in "Apologia" at Roundabout Theatre.
Experiencing the characters created by these three women is utterly breathtaking. Elaine May portrays an elderly grandmother slowly slipping into the depths of dementia with pitch-perfect reality that the audience finds themselves worrying for her. But at the age of 86, May still has not lost a millisecond of her comedic timing from her work with Mike Nichols.
Close, continuing her streak of giving fabulous performances, pairs up with the writer of "The Wife," Jane Anderson, in this portrait of a holy mother-and-daughter relationship. Close portrays Isabelle Arc with a sense of immense dignity even with her humble background. The love she exudes to Joan is one of incredible protection and importance.
Channing, known to many for her iconic performance as Rizzo in "Grease," examines the idea of what defines a female monster in modern society. She delivers a heartbreaking performance as she is degraded by her friends and her own children for focusing on her career instead of motherhood. Channing portrays this woman with a restrained love that, for her, is simply impossible to share with the people she cares about most.
In their own respect, each of these women give tour de force performances that are rarely seen. They inhabit their characters and keep the audience's eyes glued to the stage for the duration of the performance.
But sadly, they all have a rare quality that is hardly seen in film, television or theater: they are all over the age of 70. After 50, roles for women are not as glorious or as fruitful as those for younger actresses. People would rather see the new young heartthrob on screen or stage over older, legendary performers.
Yet, each of these women illustrate two critical points. One, talent only gets better with age. Their acting abilities have aged like fine wine. Two, these stories are ripe with emotional drama and lessons for youth. Experiencing the lives of these women is thrilling to watch, but also important to learn from. There is a certain wisdom one can only get from a true star.
Email Matt Markowski at [email protected]