CAS Alumnus Awarded Genius Grant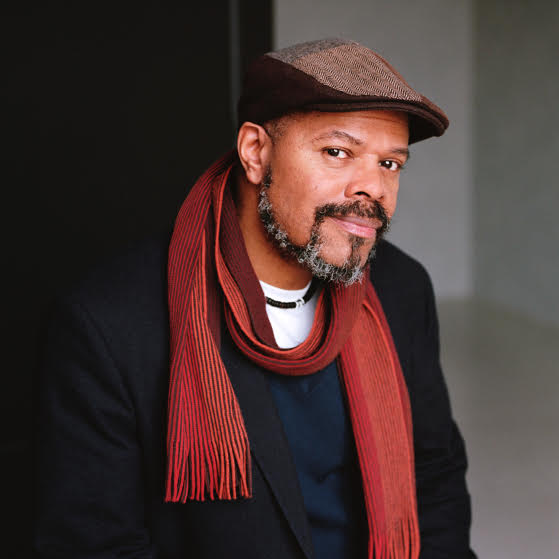 Long before he received the phone call that would change his life, John Keene was just another graduate student at NYU, spending his days studying in Elmer Holmes Bobst Library and his nights traversing the city.
"[NYU] was a place where you couldn't get by with mediocrity," Keene told WSN. "You have to learn how to negotiate living in a city, and New York is a particular kind of city. [NYU] was a educational experience on multiple levels."
Now a professor at Rutgers University, Keene was recently named a 2018 MacArthur Fellow in Fiction and Nonfiction Writing. This fellowship is awarded to around 30 individuals annually. The genius grant, as it is commonly known, is a $625,000 grant for academics who have shown exceptional talent and dedication in their respective fields.
Keene, who studied creative writing at NYU, was awarded the grant for one of his more recent novels, "Counternarratives," and its exploration of how historical narratives of oppressed minorities shape their contemporary lives. Keene said the novel was inspired in large part by society's ignorance of unresolved racial issues at the end of the Obama administration.
"If you put your ear to the ground, you could [see] how unfinished the project of true equality of all people really is," Keene said. "What I was trying to work through in my book was that we just try to pass over … all these unresolved issues."
Winning the MacArthur Fellowship will allow Keene to continue exploring these themes in his upcoming novels. With money from the grant, he can keep writing without many of the funding struggles that he encountered earlier in his career. Keene published his first book, "Annotations," in 1995, while he was still at NYU.
"It's always been a struggle throughout my career to get funding," Keene said. "[Publishing my first book] was an exhilarating experience. There always are certain things that are going to sell and be popular, and it's really easy to be influenced by that. But it is always more difficult if you're taking a different path or your work doesn't look like what's there."
The achievement is not just exciting for Keene. As a professor in the department of African American studies at Rutgers, his university is also buzzing from the good news.
"It's hard to imagine someone more deserving of this award than [Keene]," Rutgers Chancellor Nancy Cantor said in an email to WSN. "The work he has been doing for years at the intersection of history, race, memory, voice, presence and absence encapsulates some of the most critical issues we are facing today in our nation and in the world — as well as the core of what Rutgers-Newark is all about. We could not be more thrilled that he is being recognized in this way."
Keene's accomplishment is also inspiring for students who are part of NYU's creative writing program today. CAS sophomore Eva Zhang expressed how the prestige of such an award is helping more people recognize the importance of the program.
"I'm glad the Creative Writing Program is gaining exposure," Zhang said. "Hopefully, more people can apply to it and participate in it."
Keene said he is more enthusiastic about the acknowledgement of his work than he is about the funding.
"I hope that [the award] is in recognition for the work I have done and the idea that, in the future, I may continue to do interesting things," he said. "I hope that's what all awards are for."
Keene was shocked when he received the congratulatory phone call.
"I wasn't expecting it, which probably makes it even more special," Keene said. "When they called me, I was surprised. I didn't even believe that it was real."
He hopes the grants will not only encourage writers, but that it will also motivate people to become engaged readers — and citizens.
"Read," Keene said. "It's absolutely crucial. Without an analytical, literary competent society, our democracy is in danger."
A version of this article appeared in the Monday, Oct. 1 print edition. Email Mansee Khurana at [email protected]