How to Eat With Zero Waste
People normally need a couple seconds to process after I tell them that I don't create any trash. To be fair, I throw things out here and there. Maybe a plastic label off of a bottle, a straw that I forgot to not ask for or a blister pack around a medication. But more often than not, I don't put a single item into a trash can, or even a recycling bin for that matter. I just don't need to; I practice zero waste.
Zero waste is an environmental movement, whose ultimate goal is a society where products are not consumed and then immediately thrown out. Instead, day-to-day activities are structured in a way that creating trash is unnecessary, saving countless resources and putting an end to problems such as plastic pollution and landfill overflow.
Despite the "zero" in zero waste, actually creating no trash is impossible. However, with just a few lifestyle changes, the majority of people would find that they could go from taking out the trash every couple of days to maybe once a month. Often times, food is a great place to start because eating is one of the most wasteful activities of our whole day, and we tend to eat a lot.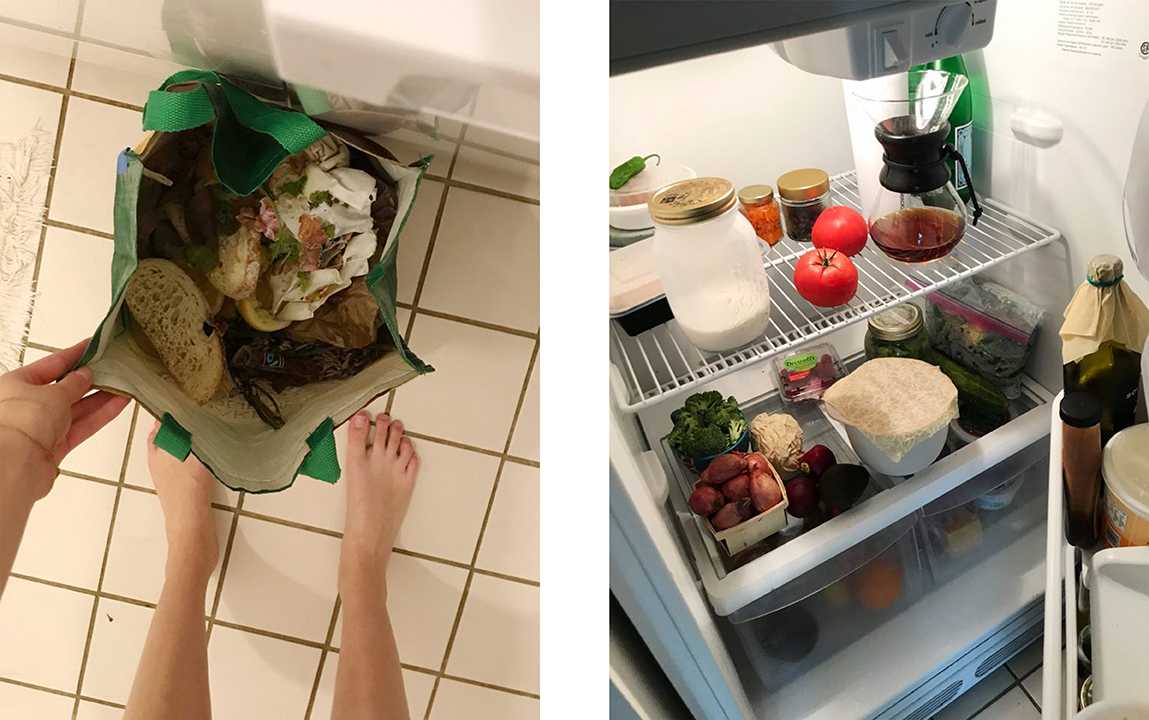 Eating at Home
I – Buy your foods in bulk. My favorite place to shop in bulk is the 4th Street Food Co-op. It is close to campus and has amazing prices for the city. Bring your own bags and containers to carry everything home in. I keep a stash of repurposed bags and jars, such as cotton drawstring bags or resealable plastic bags. Free, donated containers can even be found at the back of the store.
Now, fill your containers with whatever foods you would like to purchase. The Co-op has beans, grains, seeds, spices, tea and even seaweed. A full list of the stock is available on its website. My favorites include the maple syrup, dried mango and rolled oats. Once you are ready to purchase, the weight of your containers will be subtracted at checkout; they even have a student discount. Other stores, such as Whole Foods, also have a bulk section, but I'd recommend the Co-op for beginners due to the friendliness and helpfulness of its volunteers.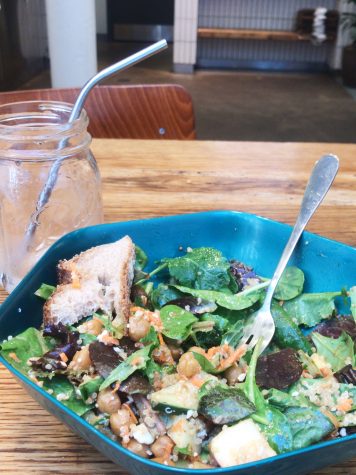 II – Be mindful of your packaging. Buying in bulk saves me time and money, but if the process sounds daunting, start by paying attention to packaging when you shop at your normal grocery store. Avoid produce that is covered in Saran Wrap, which is nearly impossible to recycle, and opt for loose fruits and vegetables.
Skip the plastic produce bags as well. Just put your fruit loose in your basket or bring a small reusable bag with you. Picking the fresh, uncut fruit as opposed to the plastic packages of precut fruit is also a great way to save plastic — and tastes way better too. Instead of buying a bag of frozen vegetables, just buy the same vegetables fresh, cut them up and freeze them.
For the rest of your shopping, look for concentrates that will save you time and packaging and always pick the paper, glass or metal packaging if there is no other option. Oh, and don't forget a couple of tote bags to carry it all home.
III – Compost! As much as what food you put into your meals matters, how you dispose of it is important too. Composting can diverge a bunch of waste from the landfill, which is important because food cannot truly degrade in the landfill and instead releases harmful greenhouse gases, like methane. Instead, composting turns it into nutrition-rich soil for local parks. I drop off at the Union Square Greenmarket location.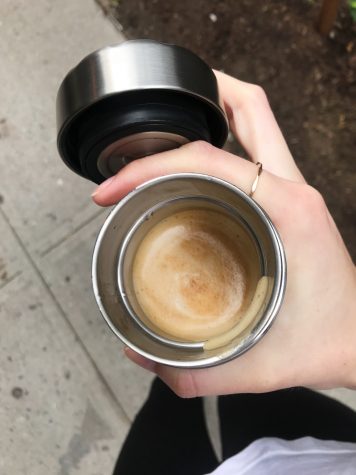 My three roommates and I create enough compost to fill a large grocery bag every week. The easiest way is to keep the compost bin in the freezer where it won't smell or leak. Opening the freezer takes the same time and effort as going to the trash, so it's easy to make it a habit. I dump the frozen compost into a plastic-lined reusable bag but anything that won't leak, such as a bin, works great. I walk it to the drop off, dump it in and then fold up my bag and go on with my day. Finding a drop-off on your regular walking route also means it takes barely any extra time.
Many people reuse plastic bags, such as produce bags, but the ultimate goal is that you wouldn't have any of these to use anyway. Plus, you look like a composting pro if you don't create any trash in the process. A good way to feel out the process would be to start by using a Tupperware or small container and dropping that off. Recycling food containers can also help, but recycling is an imperfect process. While worth the effort, recycling should be considered a last resort when it comes to waste reduction.
Eating Out
I – Bring your own containers when taking your food to-go. Most restaurants will let you use them if you simply ask and provide and clean, appropriately-sized container. If a restaurant doesn't allow that, ask if they have any to-stay wares, such as plates or bowls that aren't disposable. For example, Sweetgreen won't allow you to use your own container, but you can ask for a to-stay bowl and transfer your salad into your own container after checkout. Bringing your own drink container and cutlery alone can save an astounding amount of waste. Try just bringing a spoon and fork or chopsticks around in your backpack for a week — the number of times you'll reach for them over the plastic alternative may surprise you.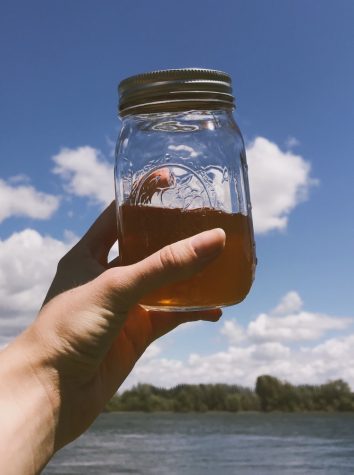 II – When eating at a sit-down restaurant, feel free to inform your server that you would like to avoid disposables during your meal. Generally, when I walk into a restaurant, I do a quick scan to see whether people are using plastic or reusables. If you see straws in drinks, ask politely that no straws are given to your table. I tend to let it go if the server forgets, but the server that doesn't forget definitely earns that extra dollar on their tip. Hopefully if more people request this, it'll become as commonplace as asking about appetizers.
Opt for tap water over bottled. New York City tap water is famously clean, and it also takes three gallons of water to make one gallon of bottled water. I make sure to bring my own containers for leftovers. Even if you tend to clean your plate, it can be a nice gesture to bring a container in case a friend needs one. No more waiting for the to-go box you asked about 10 minutes ago.
Ultimately, in a world where there seems to be a throw-away product for everything we do, just changing a few day-to-day habits can make a huge difference. Decide on a first step and begin your own zero-waste journey. You'll be shocked you ever lived any other way.
Email Katie Peurrung at [email protected]