Introducing Staff Fits! This is a new Beauty & Style series where WSN staff members share their style secrets. This collection of photos and quotes was put together at our most recent staff party, take a look below to read how they dress to impress.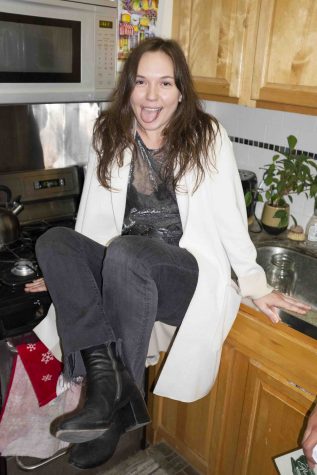 I chose my outfit because it made me feel comfortable and self-assured. Jacket off, I'm ready to groove; jacket on, I'm ready for the long walk home.
— Kristina Hayhurst, News Editor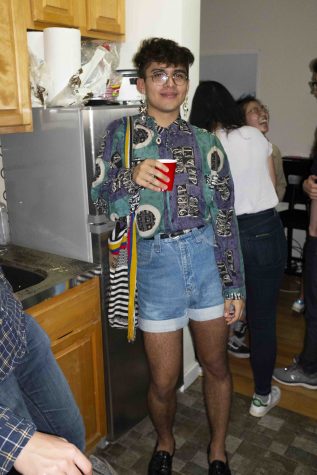 I wanted to wear pieces that were true vintage — not any of that faux-vintage crap you get online. It needed to be subtly feminine and have that cinched-waist silhouette that was popular in women's wardrobes of the 20th century.
— Alejandro Villa Vásquez, Deputy Managing Editor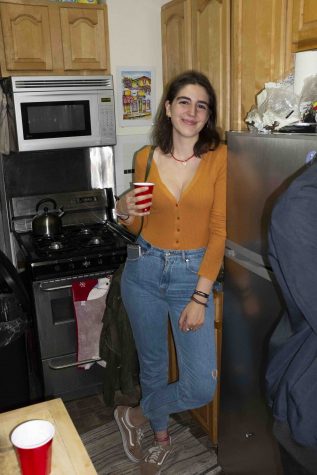 I wanted to be comfortable and warm, but not underdressed. So I went with a deep V-neck sweater. The color of it was very "fall" so I thought it was appropriate for October. I also just fixed my pant's zippers and recently purchased the sweater so I was just looking forward to wearing them.
— Yasmin Gulec, Under the Arch Editor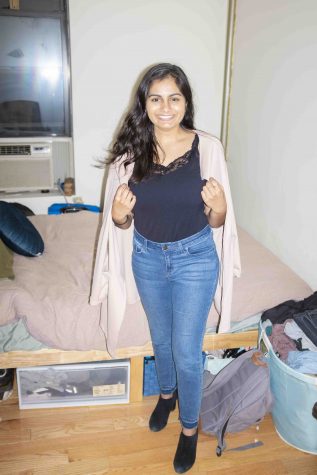 This summer, I found this lacy slip top in my mom's closet that I have never seen her wear, so I stole it from her. I thought it looked nice tucked into a pair of mid-waisted jeans with a pink coat I snagged from Goodwill.
— Sakshi Venkatraman, Deputy Managing Editor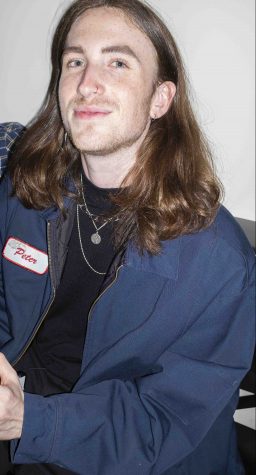 I like to wear all black and wear a nice jacket because in some sense it makes me feel like a mannequin showing off a cool item, not someone wearing an outfit.
— Scott Hogan, Dining Editor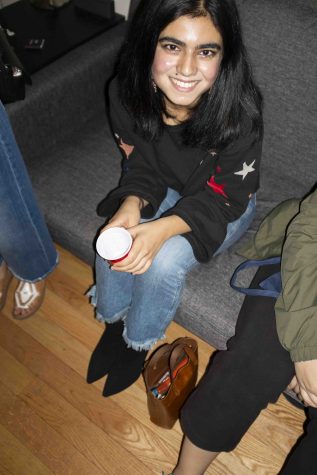 I chose it because it was a brand new sweater I had just gotten and I thought it would look good with my frayed, cropped jeans. I also thought the sock boots and earrings were a little dressier than my sweatshirt and jeans so that was why I paired them up
— Meghna Maharishi, Deputy News Editor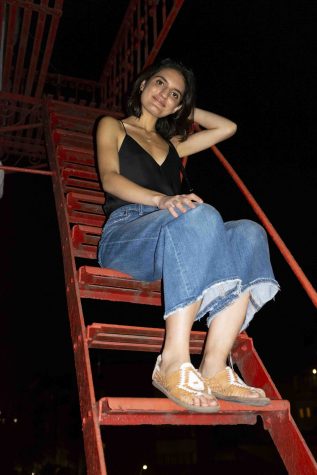 Well, this outfit could easily be described as embodying every aspect of an easy "go-to" — the comfiest wide leg jeans I could possibly imagine, shoes that are both easy to walk in and kind of fun to look at and a slightly more formal black top to tie it all together and maintain the contrast of a daytime look and a nighttime look in one.
— Hanna Khosravi, Deputy Opinion Editor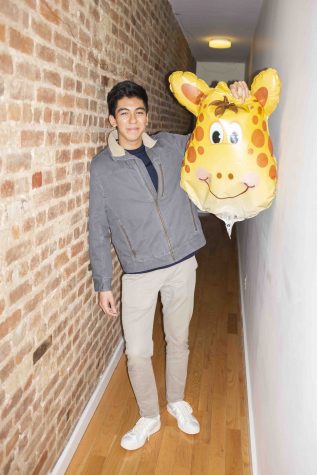 I kinda quickly threw together something that I felt like was good for the setting. I knew I had to wear a T-shirt or else it would've gotten too hot in the apartment with everyone there, and wanted to pair it with a fall-esque jacket to celebrate the cool weather. I also was happy to wear my new shoes which are from the Converse X Carhartt collab.
— Arvind Sindhwani, Deputy Creative Director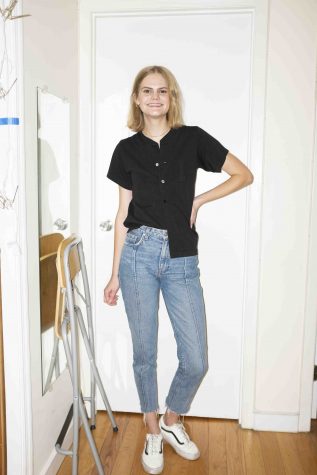 Ever since learning about the fast fashion industry, I have been buying either secondhand or from sustainable brands. My shirt is vintage off of Etsy, and my jeans are old Reformation. Avoiding fast fashion has also allowed my personal style to develop at a healthy pace, instead of being constantly tugged at by quick-to-die trends, and filling my wardrobe with cheap impulse buys. Stylish, and ethical!
— Katie Peurrung. Multimedia Editor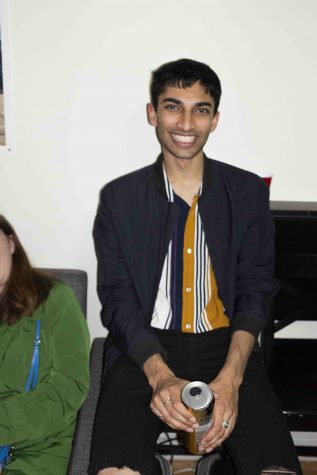 I don't really dress well for school, especially by NYU standards, so I like to do more when I go out. It was one of the last warm days of the season so I chose the bright, loose shirt with ripped black jeans, a New York staple.
— Akshay Prabhushanker, Deputy Copy Chief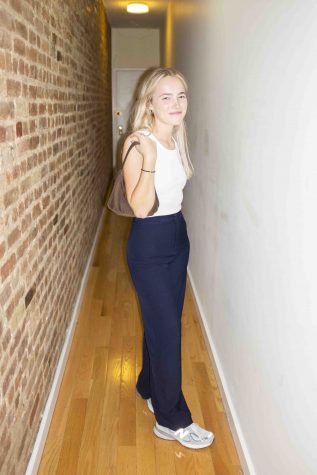 Despite the fact that I'm wearing New Balance's, I am not one to prioritize comfort, but if I try it and it looks good — I won't be mad. Recently I've been very into wearing dress pants, like trousers, rather than skirts or dresses. I think even the most simple pair add sophistication and coolness, where dresses and skirts can come off as predictable. The white tank is a non-starter, I wanted to keep it simple. The star of the outfit is my mini bag that I think is the perfect size for going out. This outfit combination is my go-to when I'm not in the mood to experiment too much and I just want to look like myself.
— Amanda Burkett, Beauty & Style Editor