Cooper Revitalizes a Star in 'A Star Is Born'
Lady Gaga received terrible reviews for her feature film debut in the 2013 movie "Machete Kills." Commenting on her performance, the Washington Post wrote, "Lady Gaga should not quit her day job. The singer's performance is painfully awkward."
Gaga is vocal about her career in music being the result of a lack of success in film. With scathing reviews like "Machete Kills" and a Golden Raspberry nomination under her belt, it's hard to blame her. People wanted to see her fail, and she did. But like fellow "box office poison" in the past, Gaga rose from the ashes and made an unexpected leading debut in this year's "A Star Is Born."
Opposite dreamboat actor and director Bradley Cooper, Gaga joins a long list of Hollywood darlings to take a stab at the leading female role in the fifth remake of "A Star Is Born." She plays Ally, a girl-next-door waitress with mighty vocal chops who falls into the gaze of Cooper's Jackson Maine at a local drag bar. The drunken rockstar sees a spark in the aspiring star and woos her with romance and a spot in the limelight. But as Ally's spotlight widens, his own slowly diminishes and the all-American rockstar falls from grace and the grasp of his onscreen partner. Ally's career zooms to Grammy Award-winning heights while a drunken Maine humiliates her one handle of Johnnie Walker at a time.
The 2018 remake has been in the works for the better half of a decade. Originally due to star Beyoncé with Clint Eastwood at the helm, the reigns of the film were eventually passed onto Cooper and Gaga. In this version, we see Gaga go outside her comfort zone into a dramatic leading role, but if you've followed the pop star, like me, since "Just Dance," you'll know this is just the Lady behind the Gaga for the past 10 years.
Critics everywhere, and even Gaga herself, have remarked on the singer's stripped-down look and how she has nothing to hide behind, but Gaga has never needed wigs, glitter or meat to succeed. The talent was always there if you paid attention — Cooper did, giving the 32-year-old the vehicle to see her silver screen potential to fruition.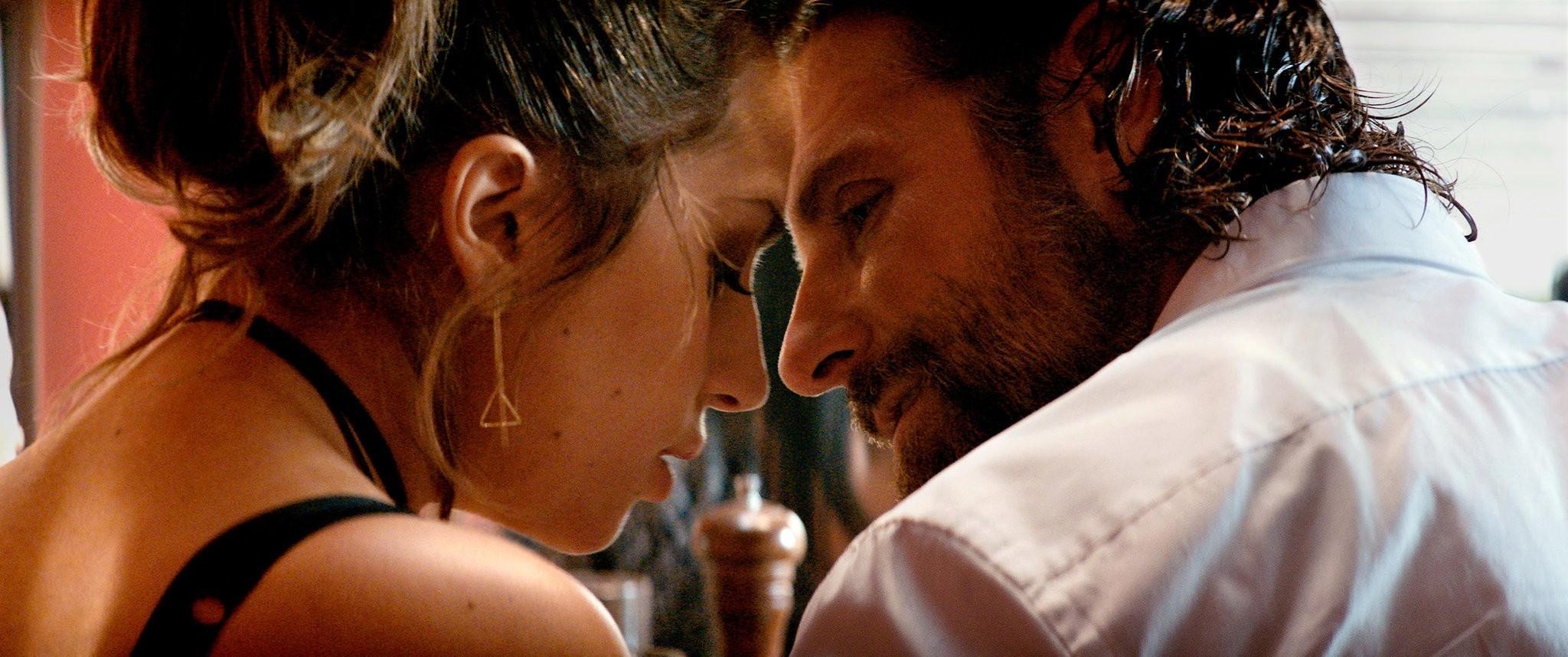 Cooper and Gaga are electric as the central couple. As with Emma Stone and Ryan Gosling of fellow movie-musical "La La Land," the film revolves around the two. This is not an ensemble piece despite fantastic work from Sam Elliott, Dave Chappelle and Andrew Dice Clay in supporting roles as Maine's brother, childhood best friend and Ally's father, respectively.
Less of a technical spectacle than "La La Land," the film is a labor of love between Gaga and Cooper. The once-unnecessary, now-triumphant remake would have flopped under anyone else's watch and here's why: Cooper and Gaga share this symbiosis that can't be replicated by any other pair in Hollywood today. Where Gaga falters as a thespian, Cooper excels in his direction of her. Where Cooper lacks in vocal fluency, Gaga comes to rescues with Carole King and James Taylor-style harmonization.
As far as acting goes, Gaga is suspiciously authentic in Ally's skin. The character is semi-autobiographical. She tells Maine that she doesn't sing her own music because industry sharks don't find her pretty enough. As she deals with these insecurities throughout the film, we see less acting and more of Gaga tapping into a deeply buried crevice of trauma experienced during her early days in the business.
Cooper's role is fiction and earns him the distinction of a transformation. His performance does not require prosthetics or an accent to depart from his pretty boy, rom-com days. He may look like Bradley Cooper, but his entire ethos transcends to that of a sunkissed rockstar in decline. With a brazen speaking voice, jumbled movements and a look of absolute desolation in his tantalizing eyes, he is undeniably Jackson Maine. Unlike Gaga, Cooper isn't tapping into any past experience but rather giving a master class in disappearing into a character.
Outside of performances, the music and camerawork elevate the film from camp to magnificence. At times, on-the-nose dialogue and awkward pacing make the film appear as a farce. Crucial plot points move unrealistically fast; in a blur, we see the two elope while Ally earns a Grammy for best new artist. But Cooper has a technical vision for the film that conceals such issues. He draws from the bohemian musical numbers of the 1976 version starring Barbra Streisand and visual symmetry comparable to Wes Anderson. He collaborates with cinematographer Matthew Libatique to create a whimsical southwestern landscape rich in deep red and blue hues that scream Americana.
As expected, the soundtrack delivers with a bevy of "Bodyguard"-esque ballads and stadium pop-rock anthems. "Shallow," "Always Remember Us This Way" and "I'll Never Love Again" are all worthy of Oscar recognition and provide distinct tones — giddy, triumphant, bittersweet — representing the various chapters of the life the two spend together.
Once called a "pointless running joke" on screen, Gaga will most likely contend for an Academy Award or two in the spring. A lot has changed since 2013, but her talent has remained. Much like Ally, all Gaga needed was a Jackson Maine to believe in her.
A star isn't born in Gaga's performance, but rather revitalized and propelled to new heights. "A Star Is Born" is an overdue resurgence in Mother Monster's career and the movie-musical we will be talking about until a sixth remake comes along.
A version of this article appeared in the Tuesday, Oct. 9 print edition. Email Ryan Mikel at [email protected].